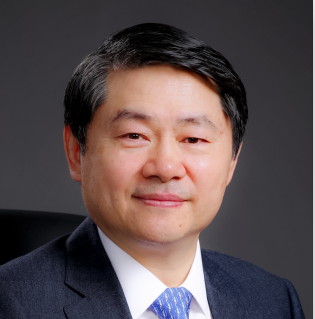 Wang Huiyao (Henry)
Founder and President of Center for China and Globalization (CCG)
Dr. Huiyao (Henry) WANG is the Founder and President of Center for China and Globalization (CCG), a leading Chinese non-government think tank that ranked among top 80 think tanks in the World. Dr. Wang is also an adviser to the Chinese government, having been appointed as Counselor for China State Council, China's Cabinet by Chinese Premier in 2015. Dr. Wang is a thought leader on China and globalization, global governance, global trade and investment, global migration and talent flows, China's international relations and China-U.S. trade relations.
Dr. Wang is the Vice Chairman of China Association for International Economic Cooperation Association of the Ministry of Commerce; Chairman of China Global Talent Society under Ministry of Human Resources and Social Security; Vice Chairman of China Western (Overseas) Returned Scholars Association; Dean of Institute of Development Studies of China Southwestern University of Finance and Economics; Deputy Director of China Public Relations Association. In addition, he is also a member of Yale University Asia Development Advisory Council, a member of Duke Kunshan University Advisory Council, a member of advisory board of Ivey Business School in Asia, a steering committee member of Metropolis International Network and a steering committee member of Paris Peace Forum launched by French President Emmanuel Macron.
Dr. Wang previously worked as an official responsible of Chinese companies going global in Chinese Ministry of Foreign Economic Relations and Trade (now Ministry of Commerce). He also served as Chief Trade Representative for Quebec Government Office in Hong Kong and greater China, Director of Asia of SNC-Lavalin and Vice President for AMEC-Agra in Canada. Dr. Wang served as a Migration Advisory Board Member of International Organization of Migration (IOM) of United Nation. Dr. Wang is also the founder of Western Returned Scholars Association (WRSA) Chamber of Commerce and WRSA 2005 Committee.
Dr. Wang has a BA degree in English and American Literature from Guangdong University of Foreign Studies and completed his graduate studies at University of Windsor, the University of Western Ontario and University of Manchester, obtaining an MBA and a PhD in international management. He later undertook further training at Harvard Business School and was appointed as a Senior Fellow at Harvard Kennedy School. Dr. Wang was also a Visiting Fellow at Brookings Institution, a Senior Fellow at the Asia-Pacific Foundation of Canada, and a Policy Fellow of IZA Institute of Labour Economics. He has taught as an adjunct professor at Peking University, Tsinghua University, and University of Western Ontario. He has published over 70 books and more than 100 articles and papers in both Chinese and English on global trade, global governance, global migration, talents mobility, China outbound and inbound investment, Chinese Diasporas and Chinese think tanks.
Dr. Wang is frequently invited to speak at prestigious international events, such as Davos World Economic Forum, Munich Security Conference, Paris Peace Forum, WTO Public Forum, Munk Debate, China Development Forum, Berlin Foreign Policy Forum and Milken Global Forum, Astana Club Meeting, Athens Democracy Forum and so on.
English Books
Wang Huiyao & Miao Lu. (2020), The Globalization of Chinese Enterprises: Trends and Characteristics. Springer.
Wang Huiyao & Miao Lu (2019), Handbook on China and Globalization, Edward Elgar, United Kingdom
Wang Huiyao& Miao Lu (2019), China's Domestic and International Migration Development, Springer
Miao Lu & Wang Huiyao (2017), International Migration of China: Status, Policy and Social Responses to the Globalization of Migration, Springer, Singapore
Wang Huiyao & Miao Lu (2016), China Goes Global: The Impact of Chinese Overseas Investment on Transforming Business Enterprises, Palgrave Macmillan, London, England
Wang Huiyao & Bao Yue (2015), Reverse Migration in Contemporary China: Returnees, Entrepreneurship and the Chinese Economy, Palgrave Macmillan, London, England
Wang Huiyao & Liu Yipeng (2015), Entrepreneurship and Talent Management from a Global Perspective: Global Returnees, Edward Elgar Publishing Ltd., United Kingdom
Wang Huiyao (2012), Globalizing China: The Influence, Strategies and Successes of Chinese Returnees, Emerald Publishing, United Kingdom
Zhang Wenxian, Wang Huiyao & Alon Ilon, (2011), Entrepreneurial and Business Elites of China:
The Chinese Returnees Who Have Shaped Modern China, Emerald Publishing, United Kingdom
Wang Huiyao & Paul W. Beamish (1988), Multinational Joint Ventures in Developing Countries, Routledge, New York
Contributions to books in English
Wang Huiyao.(2020).In this together: China-EU relations in the COVID-19 era. Asia Europe Journal.
Zweig, David, Kang, Siqin & Huiyao Wang. (2020). The Best are yet to Come: State Programs, Domestic Resistance and Reverse Migration of High-level Talent to China. Journal of Contemporary China.
Wang Huiyao (2020), "China's rise, Globalisation 4.0 and Innovative Global Governance" in the book of Chineseness and Modernity in a Changing China. World Scientific, Singapore.
Wang Huiyao (2019), "China's Outward Investment: Trends and Challenges in the Globalization of Chinese Enterprises" in the book of China's International Investment Strategy: Bilateral, Regional, and Global Law and Policy. Oxford University Press, UK
Wang, Huiyao and David Zweig (2014), "China's Diaspora and Returnees, The Influence on China's Globalization Process" in the book of Sustainable Reform and Development in Post-Olympic China, Shujie Yao, Wu Bin, Dylan Sutherland, Stephen Morgan, eds., Routledge Series: Routledge Studies on the Chinese Economy.
Wang Bijun & Wang, Huiyao (2011), Chinese Manufacturing Firms' Overseas Direct Investment (ODI): Patterns, Motivations and Challenges in the book of RISING CHINA: GLOBAL CHALLENGES AND OPPORTUNITIES, p. 99, Jane Golley and Ligang Song, eds., ANU Press
Wang Huiyao (2007), Comment on The Mobility of Chinese Human Capital in Movement of Global Talent: The Impact of High Skill Labor Flows from India and China; Policy Research Institute for the Region, Princeton University Press