CCG Held Francophonie Ambassadors' Roundtable
【French】
【Chinese】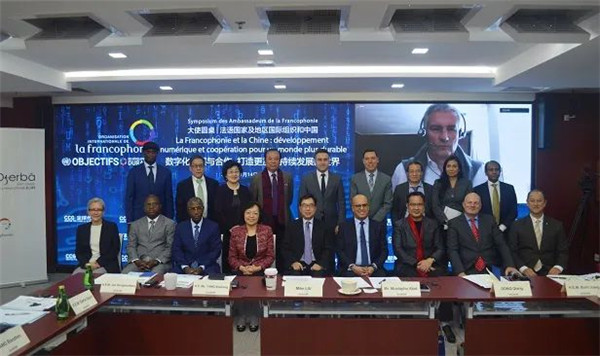 On November 14, 2022, the Center for China and Globalization (CCG) held the Francophonie Ambassadors' Roundtable Symposium "La Francophonie and China: Digital Development and Cooperation for a More Sustainable World" at its headquarters in Beijing.
The Symposium was moderated by Liu Hong, Vice President and Senior Research Fellow of CCG, while Mr. Mustapha Abid, Chargé d'Affaires a.i. of Tunisia, chaired the Roundtable. Both Mr. Abid and Dr. Henry Wang Huiyao, President of CCG, delivered welcome remarks. Afterward, H.E.M. Baudelaire Ndong Ella, Ambassador of Gabon to China and also the Rotating Chair of the Group of Francophone Ambassadors en Chine gave a special address as did the former Chinese Ambassador to Luxembourg H.E. Ms. YANG Xiaorong and Ambassador of France to China H.E.M. Laurent Bili.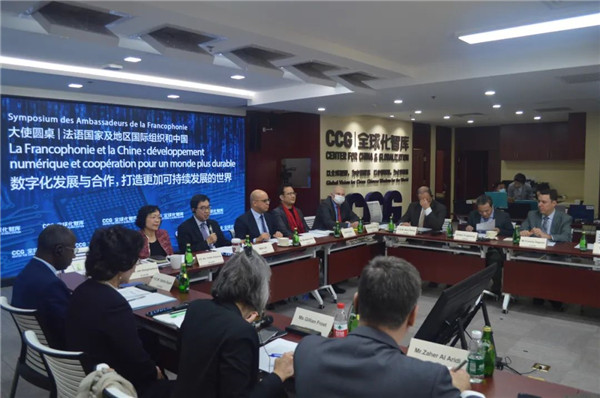 Follow the opening of the event, a round-table discussion on the digital development and the cooperation between China and Francophonie representatives was held. Francophonie participants included: Chargé d'Affaires a.i. of Tunisia Mr. Mustapha Abid, Ambassador of Gabon to China and Rotating Chair of the Group of Francophone Ambassadors en Chine H.E.M. Baudelaire Ndong Ella, Ambassador of France to China H.E.M. Laurent Bili, Ambassador of Mauritius H.E.M. Alain Wong Yen Cheong, Ambassador of Niger Ambassador of Niger, Ambassador of Switzerland H.E.M. Burri Juerg, Director of Bureau of Quebec in Beijing and Qingdao Mr. Francis Gagnon, DCM of Lebanon Mr. Zaher Al Aridi, DCM of Egypt Ms Naglaa Naguib, Chargé d'Affaires a.i. of Canada Ms Gillian Frost, Cultural Counsellor of Gabon Mr. Pambou Mavoungou Guy Arnaud and Ambassador of Senegal H.E.M. Ibrahima Sylla.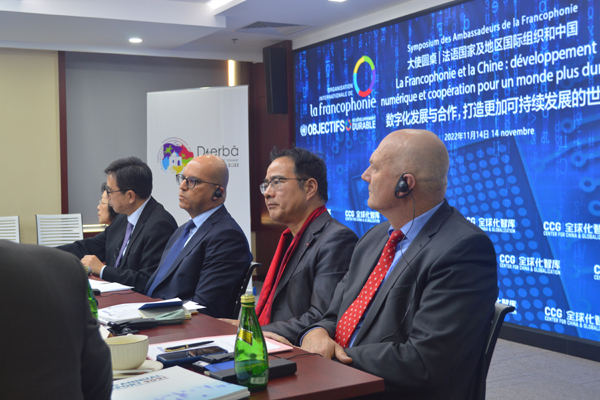 Guest speakers included Dean of Yenching Academy of Peking University DONG Qiang, CCG Vice President Victor Gao, Former Deputy Chief of the Chinese Mission to AU GOU Haodong, CCG Senior Fellow Andy Mok, Former Consul at the Embassy of China in France and Council Member of International Center for Creativity and Sustainable Development of UNESCO YANG Baozhen, Vice President of CCI France Chine Antoine Zhang and Professor at the Center for French Economics Research of the Institute of Regional and International Studies of University of International Business and Economics Dr. ZHAO Yongsheng.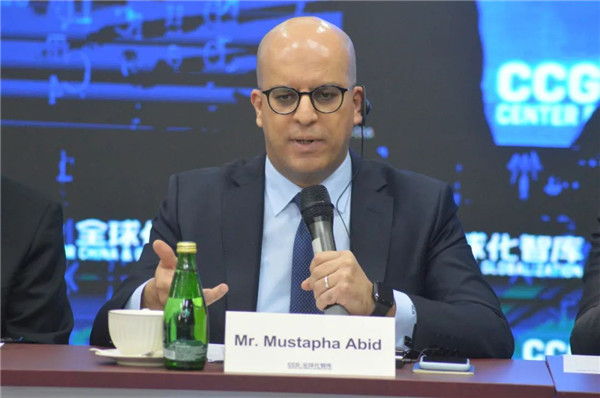 In his opening remarks, Mustapha Abid said that as an international organization with 88 members, second only to the UN, OIF has global influence. It is not merely a language and culture community, but one that connects different countries and entities. OIF is an international organization linked by the French language as the cultural bridge, which intends to connect its members in areas of politics, economics, culture, academic science and society. It has also achieved coordinated development with China in the digital sector.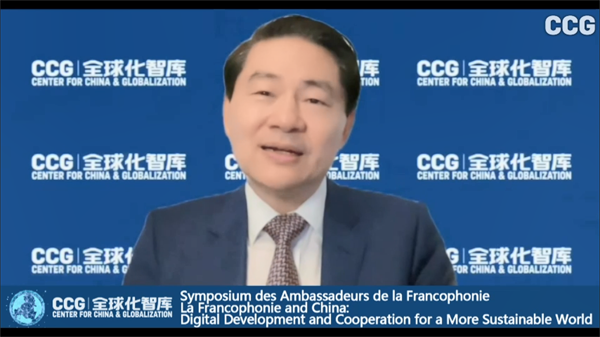 Dr. Henry Huiyao Wang added that in the 50 years since the foundation of OIF, he is glad to see OIF has always promoted the multilateral international system. At the moment, the world is confronted with multiple uncertainties and challenges, such as climate change, the energy crisis and the Russia-Ukraine conflict. A spirit of multilateralism, cooperation and discussion is increasingly needed to ensure a truly multilateral system. This roundtable symposium organized by OIF serves as a perfect platform for this kind of dialogue.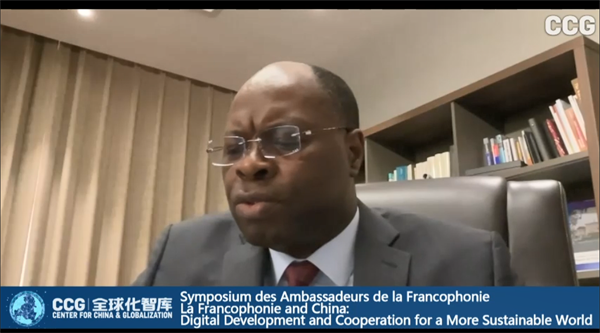 H.E Baudelaire Ndong Ella emphasized that French and French culture are influential in both China and the wider world. China is a prime partner of La Francophonie and has a great strategic significance in jointly contributing to the sustainable development of the world. The theme of digital development, which is core to the symposium, is one of the major guarantees of sustainable development.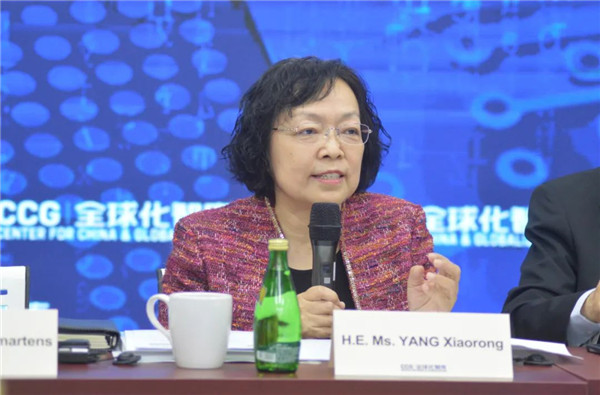 In her special address, YANG Xiaorong said that in China's recently held 20th CPC Congress provided several signals. First, China is currently at an important point in its development when opportunities and challenges coexist. Second, it is essential that China adhere to the leadership of the Party Central Committee with President Xi Jinping at its core. Chinese people of all ethnic groups should unite under the goal of the Great Rejuvenation of the Chinese Nation. Third, the Congress emphasized the implementation of comprehensive strategic plans, which will contribute to the development of China and ultimately the world. In addition, she also emphasized that China remain committed to a path of modernization, continue to work toward increased openness, create a higher-level open economic system, promote the development of global trade and enhance global cooperation in areas like digital economy and climate change. China will work specifically with Francophonie to build a better world.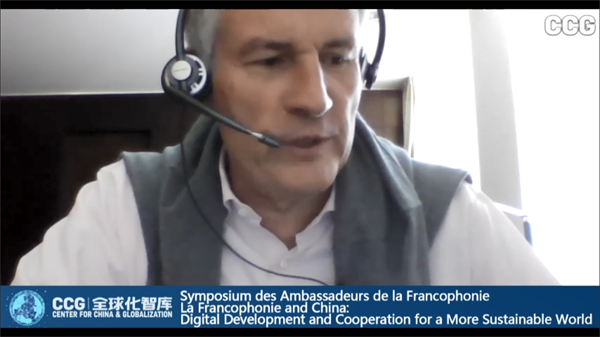 H.E. Laurent Bili emphasized that the Francophonie union is based upon shared values and it engages in cooperation under the guidance of the UN Charter. In light of multiple global challenges, France proactively participates in the affairs of the UN with the goal of building a sustainable world through digitalization. Digital development is one of the most indispensable factors of sustainable development, with a significant impact on sustainable development as outlined by the UN. It is also an important factor of the future of the OIF. In closing, Mr. Bili expressed the hope that this roundtable symposium would promote not only the cooperation between Francophonie and China, but also coordinated global development.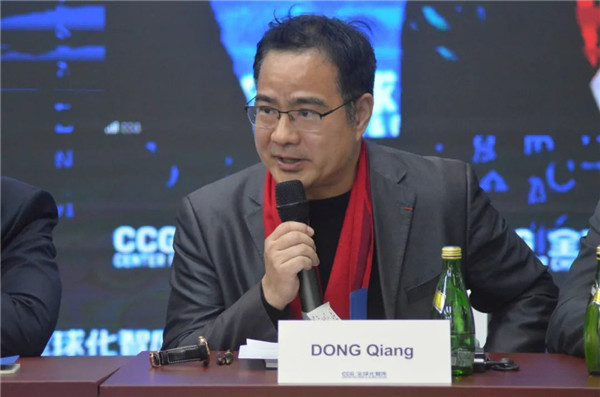 During the roundtable discussion, Dong Qiang said Francophonie has a huge economic impact in China and Asia as a whole. Digitalization and scientific innovation are part of the economy and he said that for the sake of future digitalization in China, a deeper knowledge of the OIF is necessary. However, because of the language barrier, Chinese people find it difficult to learn about French culture and traditions direclty most of the time, which requires more work on the part of China and the OIF to promote French culture.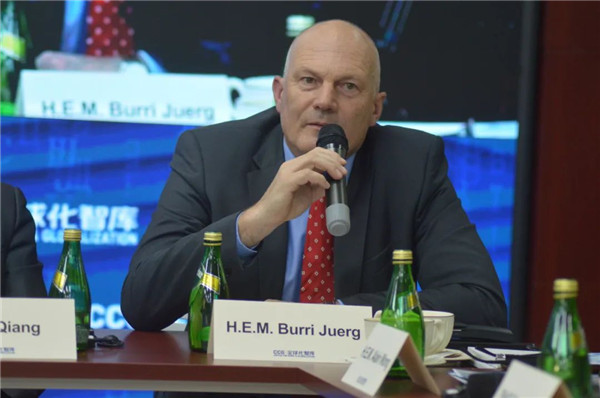 H.E.M. Burri Juerg focused on the governance of digitalization, which he said touches on various areas and multiple disciplines, which is an integral tool in sustainable development. In order to create room for future digitalization, governments should not adapt a strict management system, but create a safe, free and open online environment. Burri hailed China's proactive moves in the creation of a system for cyberspace administration and expressed hope that China and the OIF would deepe cooperation in digitalization.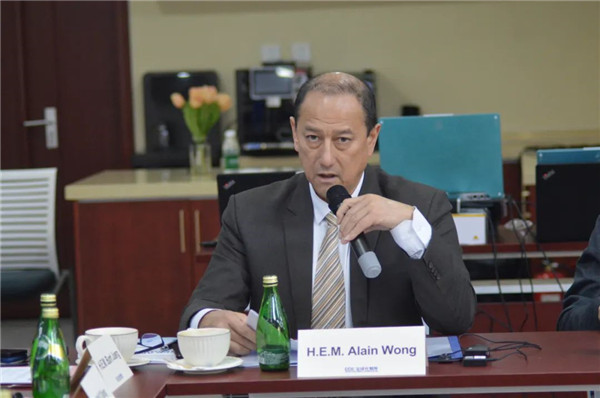 H.E.M. Alain Wong Yen Cheong said that digitalization has benefited Mauritius considerably and is vital for economic growth. At present, optical cables has reached three-quarters of the country and there are plans to extend this to all of Mauritius by 2030. Mauritius is also seeking digitalization in mobile communication with the deployment of a 5G network having begun nationwide. He also hailed China's philosophy "common prosperity", hoping that Mauritius can make its contribution to the common prosperity of all mankind.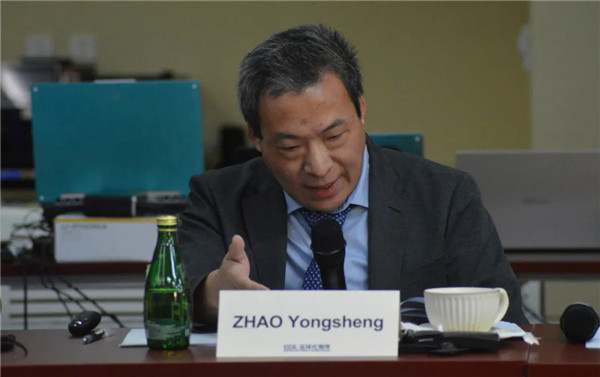 Zhao Yongsheng said that China ranks first in its rate of digitalization worldwide and has made notable progress in digitalization. On China-France cooperation in digitalization, he said that both sides complement each other's strengths. China's huge base of internet users and France's huge demand for digital service creates promising prospects for cooperation in this field. He added that the cooperation between the two countries should be based on rules and the rule-making process in market administration requires consideration from both sides.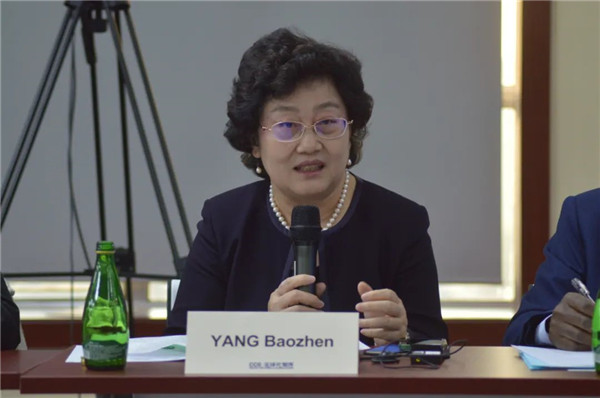 Yang Baozhen pointed out that China is endeavoring to promote a balance between digitalization and sustainable development, and has made huge achievements in areas like mobile payments, digital education and e-commerce. China has also achieved notable results that benefit the whole world in areas like poverty alleviation, green development, climate change, education penetration and gender equality.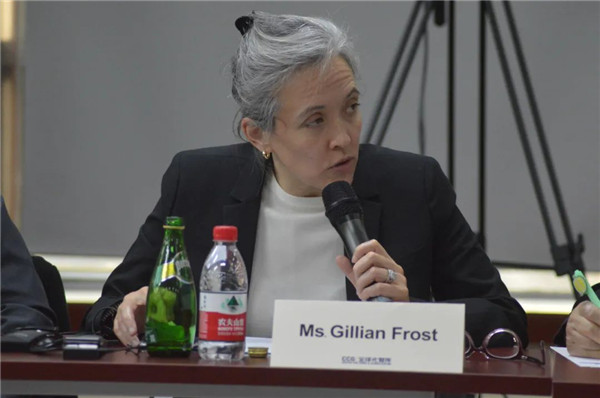 Ms. Gillian Frost noted that digital strategies aims to achieve digital transformation to better serve democracy and socio-economic development. Digital innovations and technology are meant to mitigate inequality and promote socio-economic development. He also believes that science and technology are protective factors for Francophonie values including human rights. In the face of various globall challenges like climate change and decreased biodiversity, Canada calls for all parties to share nature and protect biodiversity together. Canada is devoted to working with the Francophonie to discuss globally important topics.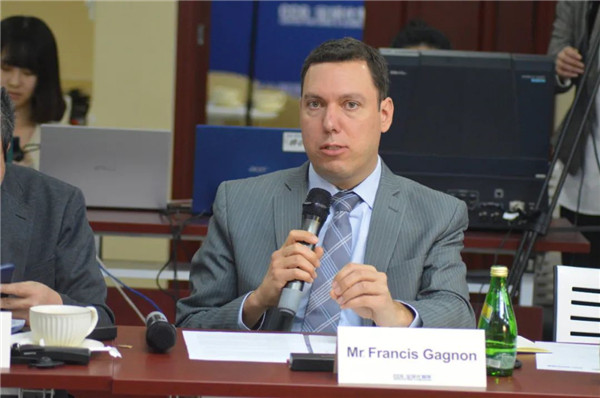 Mr. Francis Gagnon also mentioned the importance of global issues like biodiversity. He said that Quebec is dedicated to protecting biodiversity and cooperating with the international community in all areas. He also believes that digitalization is an indispensable contributor to economic development. At the 18th Summit of the OIF which will be in several days, the digital economy and the popularization of the French language will be important concerns. Quebec will continue to contribute to the development of the economy and digitalization, creating a sustainable Francophonie sphere.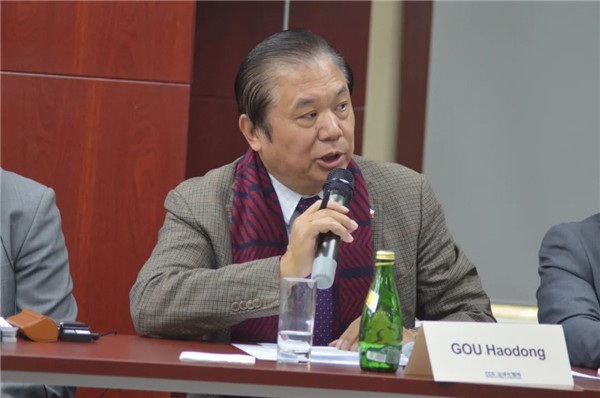 Gou Haodong noted that Africa has the fastest population growth rates out of all the continents and it is increasing. Africa can use China's experience in development population policies to formulate its own policies that are scientific and effective, thus making its population a resource and development bonus. He suggested that research institutions and Chinese corps in Africa should fully cooperate on Africa's population strategy and formulate reasonable policies together. Ultimately, sustainable development in Africa and other developing countries is essential for global development.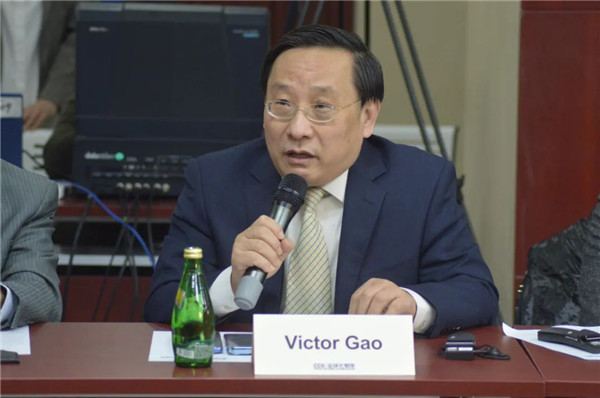 Victor Gao, Vice President of CCG, said that digitalization is closely linked to language and French is one of the world's most influential languages. Sino-France cooperation is very promising and China has an affinity for French people. China is willing to work with the Francophonie to seek new ways for cooperation. Chinese and French populations are widely felt to be the core groups that will promote digitalization around the world.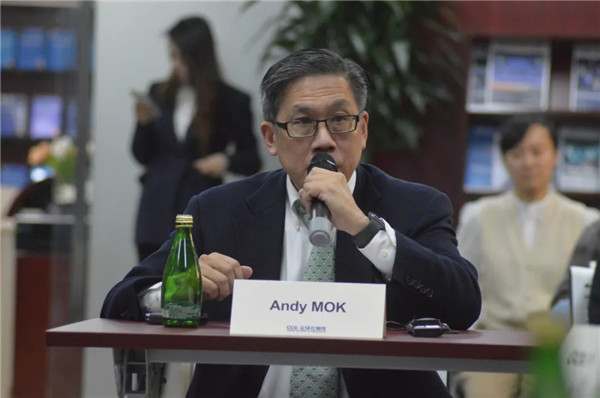 Andy Mok shared his opinions about technology advancement and application in the aspects of digital currency, agriculture and mining. He first said that China's stable domestic environment is constructive to technology development. With advanced technology, digital currencies facilitate financial accessibility, which benefits the overall financial market. It also injects new impetus into agriculture production, which had helped China in rural poverty alleviation and finding solutions to food security worldwide. Digital technology also helps mining, making it safer and much more environmentally friendly, which matters in facing the global energy crisis. He hopes that China and the OIF can share experiences to further future cooperation.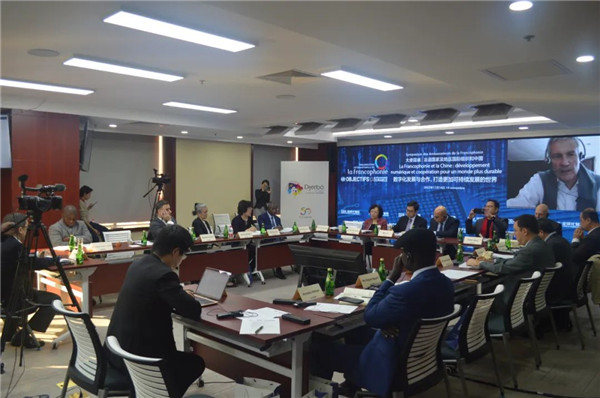 The Francophonie refers to men and women who share a common language: French. It estimates over 300 million French speakers across five continents.
The Francophonie is also an institution, dedicated since 1970 to promoting the French language and political, educational, economic and cultural cooperation among the 88 member countries of the Organisation Internationale of la Francophonie (OIF) [International Organisation of La Francophonie].
The Charter of the Francophonie defines the institution; its highest authority, the Summit of the Francophonie; and its cornerstone, the Secretary General of the Francophonie, a position currently held by Louise Mushikiwabo.