Ambassador of Spain to China: Opportunity from Crisis—the WTO Must Be Reformed in a Post-COVID World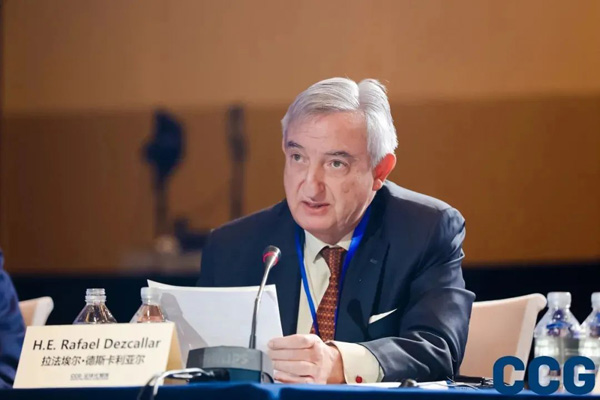 "Crisis, as has been said, creates new opportunities and now we have the opportunity, after COVID-19, to try to establish a better pattern of growth, which is based on green economy, digital transformation, strengthening of health systems, social issues, and which has to be inclusive."
——H.E. Mr. Rafael Dezcallar de Mazarredo, Ambassador of the Kingdom of Spain to the People's Republic of China
Globalization has had many positive effects, but it has been particularly good for China. When China joined the World Trade Organization in 2001, it represented five percent of the world's GDP today it represents 16%. At the same time globalization has had not so good consequences for other countries in terms of the offshoring of companies, unemployment and social problems.
So we need to review some of the rules of the game, which have which have ruled globalization in the last few decades, especially in the fields of trade and investment, in order to create a level playing field. This is what we are trying to do in the European Union with the Comprehensive Agreement on Investment to which some of my colleagues have referred previously. And I know the Chinese government is also very interested in pursuing this negotiation. We do not believe that decoupling is a good idea and in many sectors actually it is impossible. Better regulation of areas where we have detected problems is a much better solution than decoupling. Specifically we have to fight against the danger of protectionism, which in history has had very negative effects, especially when coupled with nationalism.
Crisis, as has been said, creates new opportunities and now we have the opportunity, after COVID-19, to try to establish a better pattern of growth, which is based on green economy, digital transformation, strengthening of health systems, social issues, and which has to be inclusive. We have to remember that the pandemic has had a very negative economic impact on the developing world, so we need to mobilize resources to resume positive trends from previous years in developing countries, which include the eradication of poverty and widening of the middle class, particularly in Latin America. In order to do that, we have to reform the World Trade Organization; we have to work to reform the World Health Organization, we have to work on the G20 and all that opens a very wide array of opportunities for good cooperation between China and the European Union.
Adapted from the transcript of a speech presented at the 6th China and Globalization Forum (November 2020).
China and the World in a Changing Context: Perspectives from Ambassadors to China is the fourth book in the "China and Globalization" series, and was published in partnership with Springer Nature. With a total of 23 essays and 10 speeches from 27 Beijing-based ambassadors representing Europe, Africa, Asia, the Americas and Oceania, this volume examines a complex and changing world from the perspective of ambassadors, who are frontline participants of globalization and poised to champion more inclusive and more effective global governance. Their insights on China and the world in this book provide a unique and poignant view for anyone trying to make sense of the rapidly evolving global context.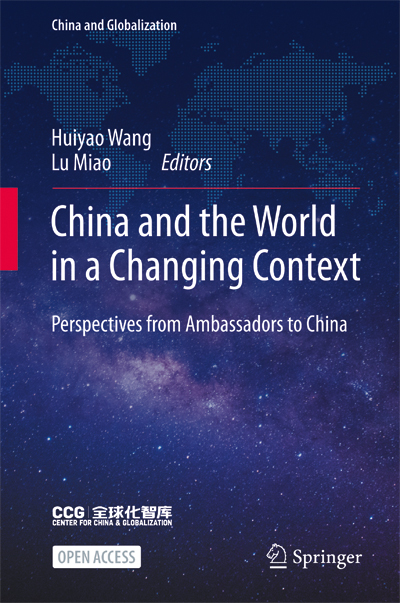 China and the World in a Changing Context
Perspectives from Ambassadors to China
Editors: Huiyao Wang, Lu Miao
Published in March, 2022
ISBN: 978-981-16-8085-4
Publisher: Springer Nature Publishing Group
Download Book at Springer
https://link.springer.com/book/10.1007/978-981-16-8086-1
CCG's new book China and the World in a Changing Context: Perspectives from Ambassadors to China has been released online. This open access book presents China and a changing globalized world from the perspective of 23 ambassadors to China, covers key development topics including economic growth, foreign policy, and SDG-related themes.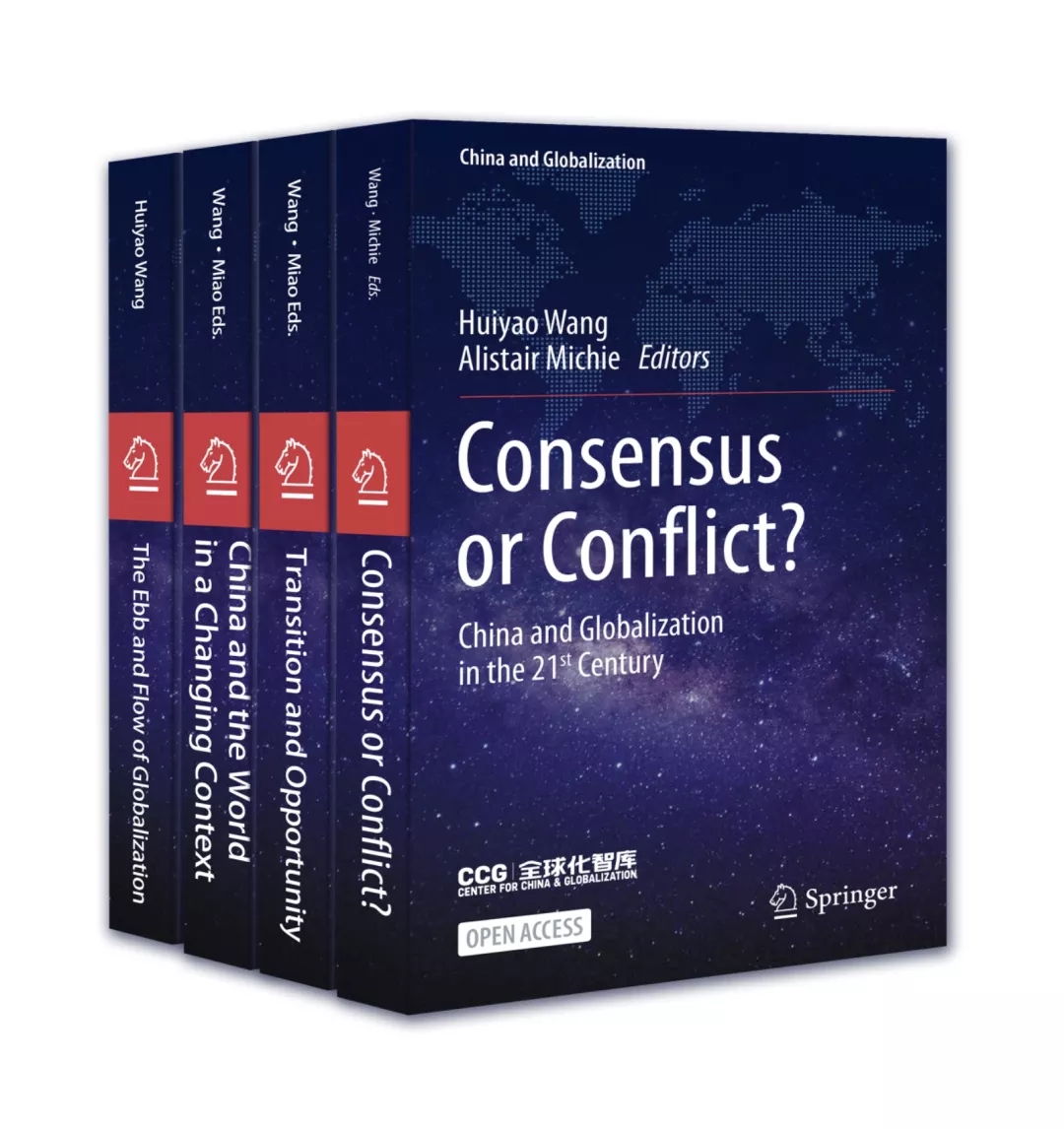 Series Editors: Huiyao Wang Lu Miao
Publisher: Springer Nature Publishing Group