Dominic Barton: Reflections on Youth and Leadership in the 21st Century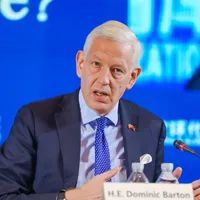 "So, in closing, I want to say that leadership is critical. How you do leadership is a pretty fundamental challenge and I think I would urge all of us to study that so that we can all be the most effective leaders that we can be."
——H.E. Mr. Dominic Barton, former Ambassador of Canada to the People's Republic of China(2019/09-2021/12)
I'd like to focus for the next few minutes on talking about what leadership is. I think we've had wonderful overviews of the need for leadership given all the changes that are going on in the world. When I was in the business world, I had a rule which was to meet two leaders a day. I did that for nine years while I was the CEO of my organization and those leaders I met were in the public sector the private sector and the social sector. And today I try and continue that discussion as well because there are many leaders here amongst us.
And what I would ask those leaders is two sets of questions. One is what are the three things that excite you the most? And then the most important question was what would you teach your younger self or what would you teach your 21-year-old self if you could do it again? And that's the basis of what I would like to cover in this discussion. I also want to assert that there is a very big difference between management and leadership. Leadership means that you push the boundaries. You challenge the orthodoxies, you get people to follow a direction and it means that you're going to be doing some uncomfortable things to be able to improve things.
When I think about the three things that I heard leaders most often talk about when they were reflecting on themselves as younger people, it was all related to people. They would have removed people faster in their organizations than they did. It doesn't sound like a very nice thing to say, but they would remove people faster. They would have brought younger people up faster into the organization and they would have spent more time with people. Because people is where it all happens. You cannot be a leader if you don't have people and followers that want to work with you. And then if I try and unpack what it means to spend time with people and what you focus on there's a further three things that I'd like to say.
Those three things are really around habits, experiences and apprenticeship. I think at least from what I found, because I'm a student of leadership, when I look at leaders is that they typically have a set of clear habits or an operating model in terms of how to get things done. And these are very basic, but many of us forget them.
They come down to things like planning your week ahead and not in terms of looking at your calendar, but looking at your priorities. What is it that you are trying to get done in your organization over the next five years? If you have more than five that's probably too many, but what is it you're trying to get done and how does the following set of activities in the week fit that? Because most leaders can get drowned in issues and activities and then there's no time to drive their agenda forward. So in thinking about your operating model, how you organize yourself for the week, how you get time for yourself to be able to think and reflect and move as opposed to just react, is a critical element of effective leadership.
Related to that is frankly being an interesting person. Most of the most impressive leaders I've met are actually interesting people. They don't work all the time—they're involved in their community. They have hobbies. They're interesting. If all you do is work, you're not going to be very interesting and people are not going to want to work with you.
One also needs to think about your ability to manage your energy. I think when you're a leader, it's not about time management, it's about energy management. There's just never enough time. So thinking about the course of the week, are there things that are giving you energy and what is draining you on the energy side?
When I think about experiences, those leaders that have grown the fastest typically have had multiple different leadership experiences. You don't all of a sudden become a leader overnight. You do not become a leader when you're "appointed" CEO or leader of your organization. You're building that up all the way through. And so looking for experiences where you can actually take something, own it and be able to deliver it working with other people, no matter how small of a group that is, is critical in what you're doing.
Getting international experience is fundamental. From a personal point of view, I learned the most whenever I moved somewhere and my mentors have mainly been Asian leaders—Korean bankers, Korean government leaders, Shanghai mayors, Chinese party secretaries, Singaporean leaders—these are people that when you work with them, you're going to learn a whole different view of how they see the world and how it works. And getting those international experiences as early as possible is critical.
So, in closing, I want to say that leadership is critical. How you do leadership is a pretty fundamental challenge and I think I would urge all of us to study that so that we can all be the most effective leaders that we can be.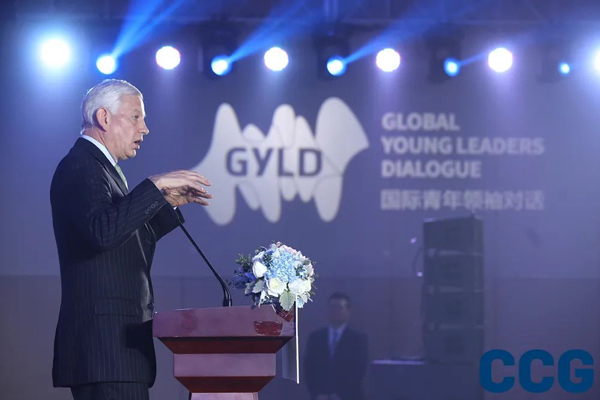 Adapted from a transcript from the Global Young Leaders Dialogue Program Launch (December 2020).
China and the World in a Changing Context: Perspectives from Ambassadors to China is the fourth book in the "China and Globalization" series, and was published in partnership with Springer Nature. With a total of 23 essays and 10 speeches from 27 Beijing-based ambassadors representing Europe, Africa, Asia, the Americas and Oceania, this volume examines a complex and changing world from the perspective of ambassadors, who are frontline participants of globalization and poised to champion more inclusive and more effective global governance. Their insights on China and the world in this book provide a unique and poignant view for anyone trying to make sense of the rapidly evolving global context.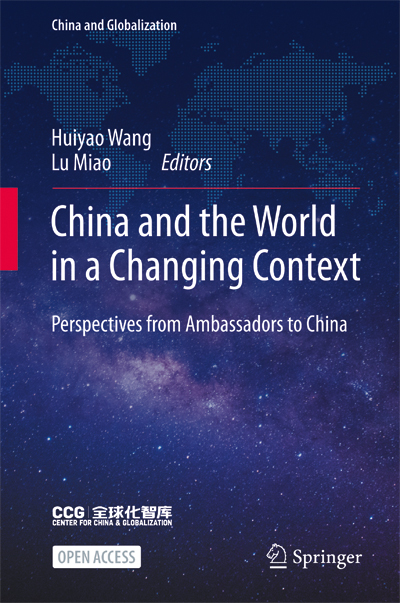 China and the World in a Changing Context
Perspectives from Ambassadors to China
Editors: Huiyao Wang, Lu Miao
Published in March, 2022
ISBN: 978-981-16-8085-4
Publisher: Springer Nature Publishing Group
Download Book at Springer
https://link.springer.com/book/10.1007/978-981-16-8086-1
CCG's new book China and the World in a Changing Context: Perspectives from Ambassadors to China has been released online. This open access book presents China and a changing globalized world from the perspective of 23 ambassadors to China, covers key development topics including economic growth, foreign policy, and SDG-related themes.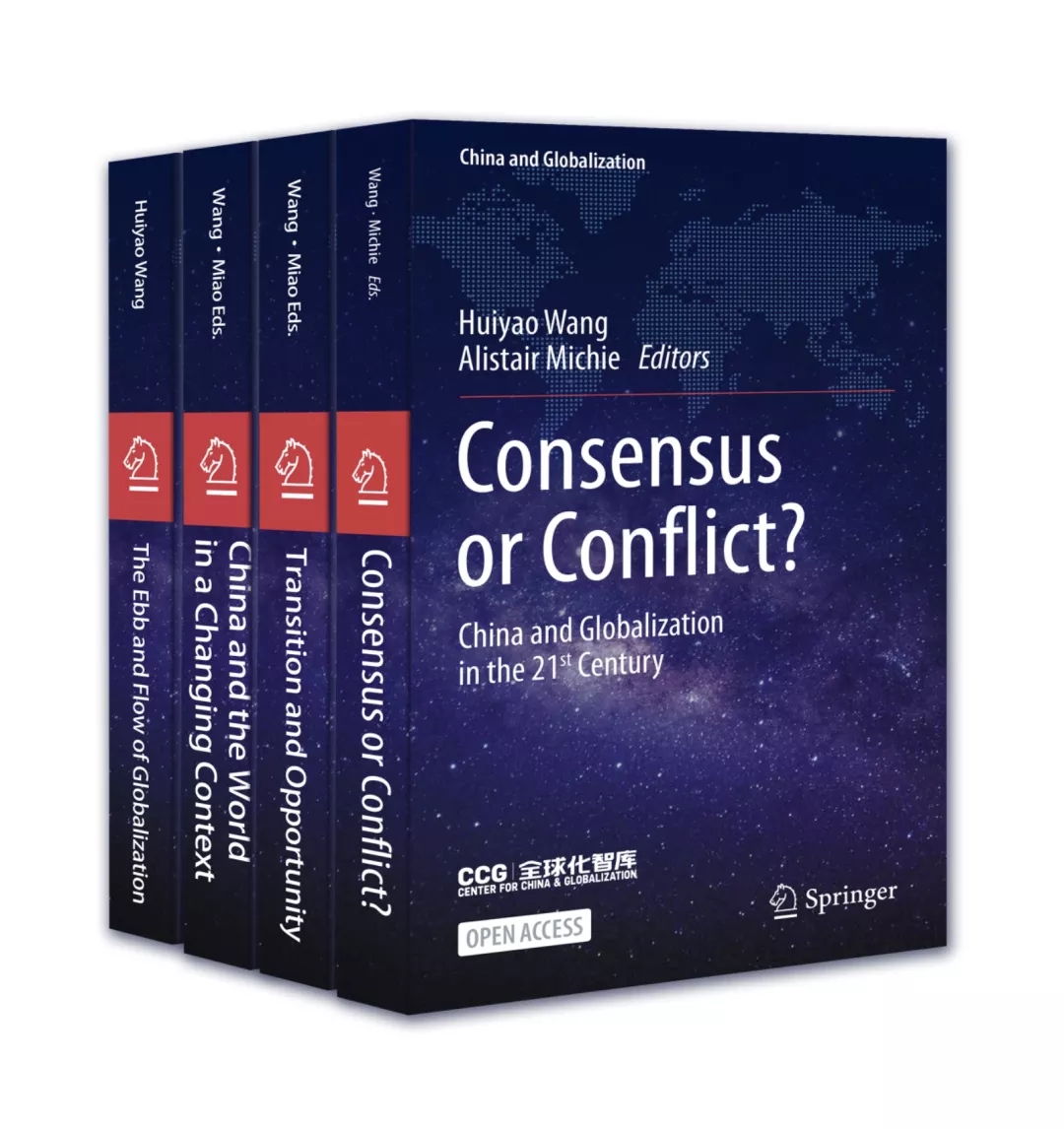 Series Editors: Huiyao Wang Lu Miao
Publisher: Springer Nature Publishing Group