Global Think Tanks (2014)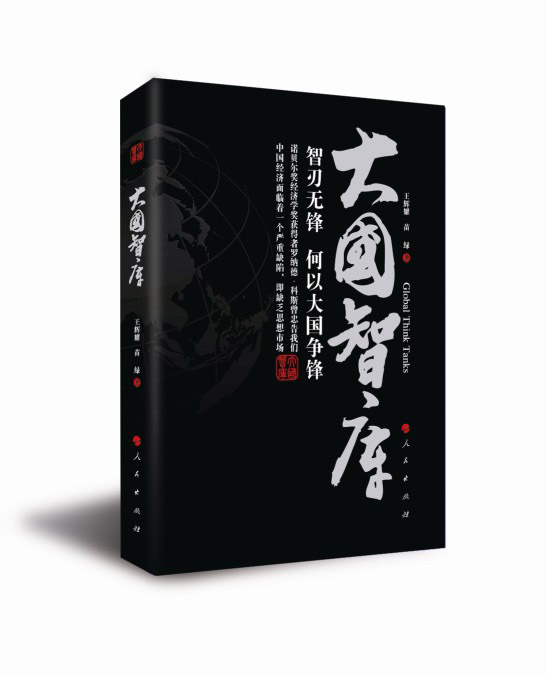 In April 2014, President Xi called for the development of think tanks with Chinese characteristics as a key part of a broader strategy for national development, noting that "think tanks are an important part of a country's soft power."  The 18th Central Committee of the Communist Party of China (CPC) gave its approval to building better think tanks and strengthening their Chinese characteristics to provide the country with an effective policy-making advice system.  It is clear that China is looking at a new era in which think tank will play a greater role in its strategic development.
This book offers a comprehensive and detailed review of more than 30 top think tanks worldwide.  Much of the research done here is based on first-hand observations.  Drawing on the experiences of leading think tanks worldwide and the philosophy and operation of these organizations, the authors analyze the emergence and development of Chinese think tanks, focusing on the challenges and opportunities they face. The book also provides practical recommendations on how to build great think tanks in China.  This book's in-depth analysis of both global and Chinese think tanks, including the authors' own experience in building think thanks in China, makes the volume a unique contribution to the research on Chinese think tanks which offers valuable advice regarding their future development.
Very pleased to see the publication of Global Think Tanks written by Dr. Wang Huiyao and Dr. Miao Lv!  Congratulations on their achievements in think thank research and practice!
Liu Shijin, Vice-minister of the Development Research Center of the State Council
Examining the development trends and theory of think tanks home and abroad with an empirical approach, Global Think Tanks is indeed well worth reading.
Wei Jianguo, Vice Chairman of China Center for International Economic Exchanges (CCIEE)
I recommend this book to those who are interested in Chinese think tanks for it enriches the study of think tanks and public policy.
Xue Lan, Dean of School of Public Policy and Management (SPPM) at Tsinghua University
This book is one of the few that examines global top think tanks from an international perspective and an analytical approach.
Li Cheng, Director of John L.Thornton China Center of the Brookings Institution
Congratulations to the publication of the book! China needs more think tanks with a global perspective.
Duan Peijun, Director of Strategy Research Center in Party School of the CPC Central Committee
A country without first class think tanks can hardly call itself a major country, let alone a world leading country.
Tang Min, Counsellor of the State Council, PRC