China-U.S. education exchange experiences decline amid tensions
It is saddening to see that relations between the United States and China have deteriorated to the present state. The Trump administration's visa restrictions and the ongoing COVID-19 pandemic have upended the appetite for prestigious U.S. degrees among Chinese students.

Data from the Institute of International Education showed that China has been the largest source of international students for the U.S. in the past decade; with 370,000 Chinese students enrolled in higher education programs in the U.S. in 2018, three times the amount from nine years earlier. However, Dr. Miao Lu, co-founder and secretary-general of the Center for China and Globalization(CCG), said the rising number of Chinese students studying abroad has already been slowing down.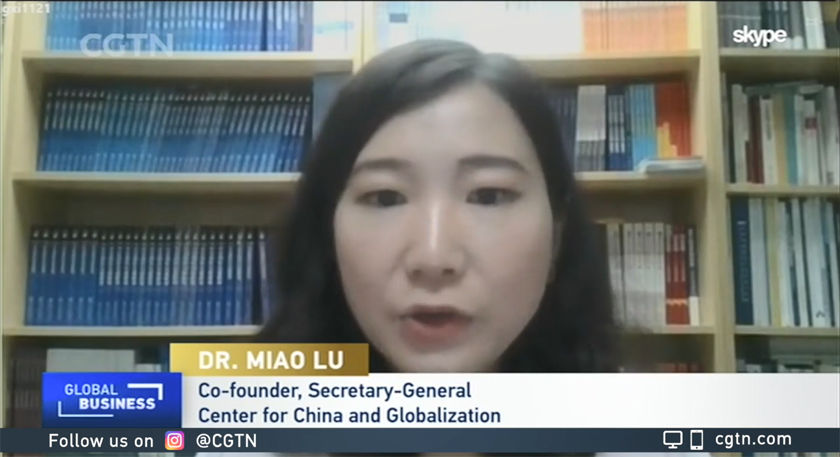 According to the International Institute of Education's report, the number of Chinese students visiting the U.S. still remain in the first place during the 2018-2019 academic year, but it had only increased by 6,000 compared to the previous year, which is the lowest increment in the past 10 years.
Still, the number of American students coming to China to study in the last few years has already declined. The United States was dropping to the 4th place in 2017 and then the 5th place in 2018 with nearly 3,000 less students in 2018 compared to 2017.
"Both sets of statistic indicated that the U.S. and China education exchange has seen an alarming decline in recent years. With the recent outbreak of attention between U.S. and China, the prospect for the future education exchange are not optimal," said Miao.
China is the largest source of international students in the U.S., contributing to an estimated 13 to 15 billion U.S. dollars in tuition fees. Besides the tuition fee, Dr. Miao said living expenses are another contribution.

"Firstly, the international students stay in the U.S. after graduation, constitute part of the human resources of U.S. domestic economy … Secondly, the international students who study in the U.S. and then come back to China also contribute to the U.S. and Chinese economy by working in the MNCs in the Sino-U.S. trade. Therefore, impeding the Chinese students studying in the U.S. means a lot more from some field from some angle to the U.S. more than to the China," Miao noted.

Rising tensions followed by the U.S. "Clean Network" program to ban the Chinese Apps and technologies have impacted Chinese undergraduates who are trying to manage their career in the U.S. Crackdown on Chinese technology companies and the scrutiny of STEM students by U.S. customs have dampened the enthusiasm and confidence of many students towards studying overseas.

Two of  the "Big Four" accounting firms in the U.S., KPMG and PwC, are no longer hiring students that require visa sponsorship, and most offices are likely unable to consider any additional visa candidates. According to Deloitte Australia's official website, international students' applications for jobs have limited choices.

What's more, the rate of overseas students coming back to China has risen by about 72.9 percent in 2020 compared last year, while the demand in hiring overseas graduates declined by about 19.5 percent. The current environment has increased a sense of hostility and anxiety around the overseas students.

The relationship between the U.S. and China holds lots of uncertainties, Miao said, but she is still cautiously optimistic: "There is a global trend which is not simply be allotted by one or two international crises."
From CGTN, 2020-8-11