Professor Zheng Yongnian talks on China-US Relations at CCG
On January 15, 2020, China and the US signed a preliminary trade agreement that will help ease bilateral relations. However, the potential for friction remains given the rise of populism and protectionism. What is the outlook for China-US relations develop?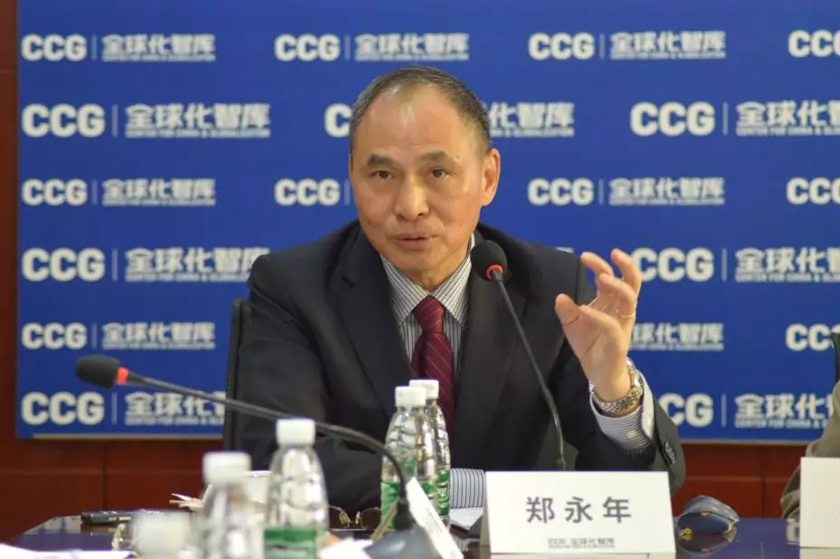 On January 21, 2020, Zheng Yongnian, director of CCG's Academic Expert Committee and professor at the East Asian Institute at the National University of Singapore, delivered a speech on "Current and Future China-US Relations" at CCG headquarters in Beijing. The speech provided a new perspective on China's development amidst the changing international situation. Related issues were discussed with participants and media representatives.
China should develop multilateral trade cooperation to respond to "economic NATO"
CCG President Wang Huiyao pointed out that, despite the China-US phase one agreement, there has also been renewed movement on bilateral trade agreements among the US, Canada, EU and Japan, raising the possibility of a new "economic NATO" being formed.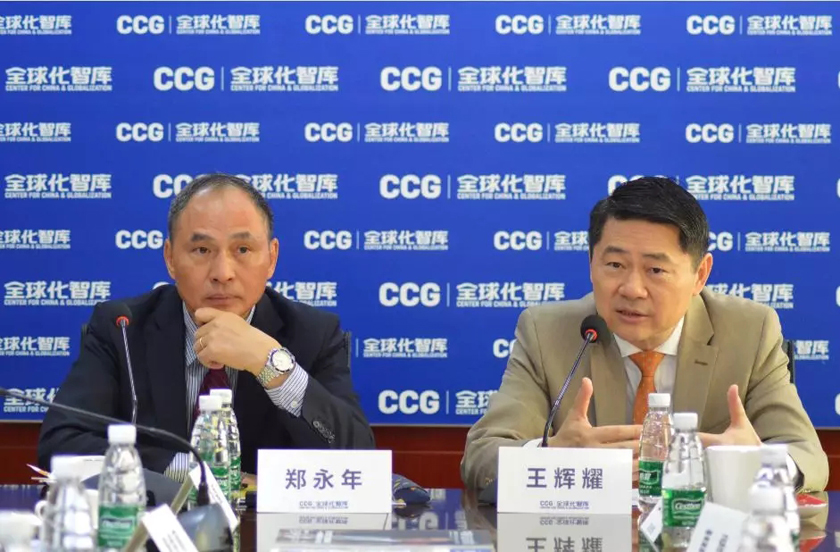 Therefore, Wang suggested that China should strengthen its multilateral economic and trade cooperation with the EU, Japan, India, ASEAN, Canada, Australia and other countries to respond to challenges in the emerging world economic structure.
Wang encouraged promoting cooperation based on the Belt and Road Initiative (BRI) as an alternative multilateral platform. New mechanisms such as the BRI International Secretariat and International Steering Committee should be established to cooperate with the World Bank and Asian Infrastructure Investment Bank to promote the BRI. Also, he suggested that China should consider joining CPTPP to open up more opportunities.
Time for China to create its own period of strategic opportunity
Professor Zheng Yongnian said that as long as the US continues to practice capitalism and China adheres to the course of Reform and Opening-up, it is impossible for China and the US to completely "decouple." Globalization requires that each country addresses its own domestic problems. Zheng said that it is time for China to create its own period of strategic opportunity instead of waiting for one. He also pointed out that allowing the market to play a dominant role is a favorable way for China to make friends around the world. Zheng also noted that rapid technological change poses challenges to existing notions of national identity and will restructure domestic politics and international relations.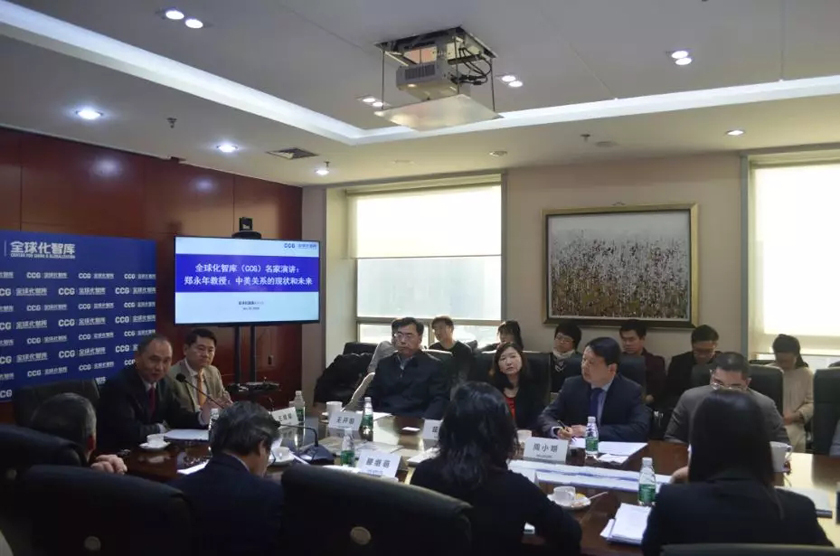 Seminar participants discussed topics such as multilateralism, solutions to domestic problems, how China can create its own period of strategic opportunity, how China can expand its "circle of friends," and environmental issues.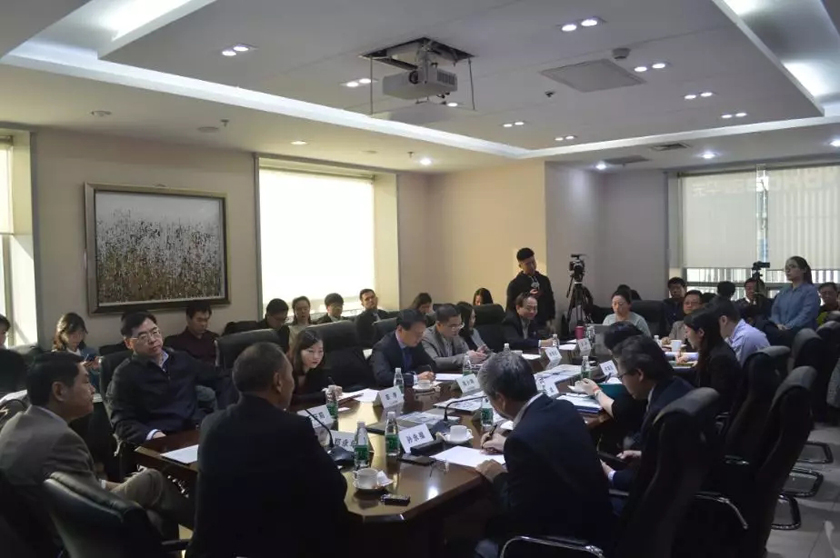 Participants in the seminar included Sun Yongfu, former director of the European Department of the Ministry of Commerce, CCG non-resident senior fellow; Zhou Xiaoming, former deputy representative of the Chinese permanent mission to the United Nations Geneva, CCG senior fellow; Wang Kaiqian, director of China International Electronic Commerce Center of the Ministry of Commerce; Teng Jimeng, professor of Chinese Culture and Film Studies in the Alliance Program of Beijing Language & Culture University, CCG non-resident senior fellow; Gao Wei, media commentator, CCG non-resident fellow; Mabel Miao, CCG deputy director and secretary-general; and Yu Lan, member of Chinese News Service (CNS) Editorial Board.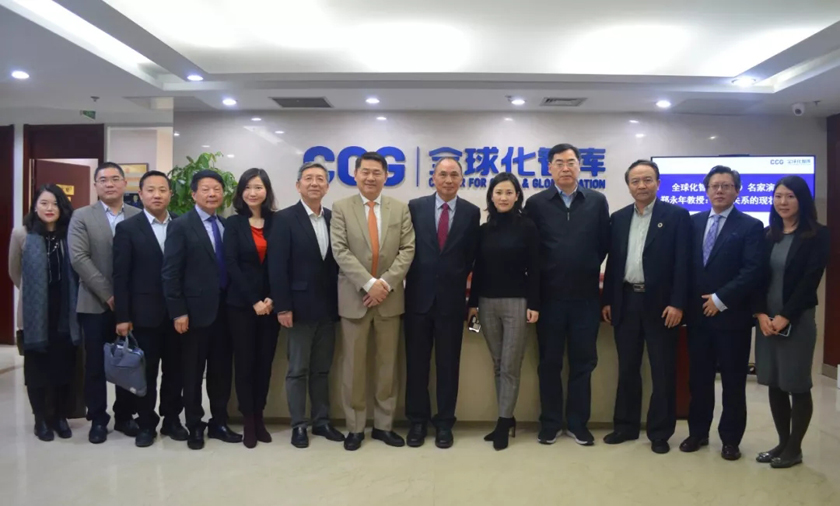 Speaker's bio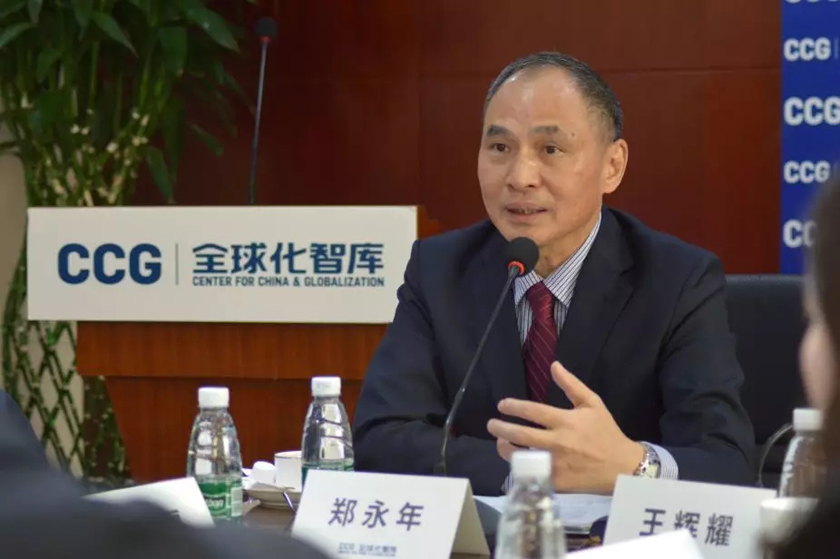 Professor Zheng Yongnian is the director of the East Asian Institute of the National University of Singapore. He received his B.A. and M.A. degrees from Beijing University, and his PhD at Princeton University.
Zheng's papers have appeared in internationally refereed journals such as Comparative Political Studies, Political Science Quarterly, Third World Quarterly and China Quarterly. He is also the author of many books, including Contemporary China, The Chinese Communist Party as Organizational Emperor, Technological Empowerment, De Facto Federalism in China, Discovering Chinese Nationalism in China and Globalization and State Transformation in China. He is also the editor of many books on China and its foreign relations, including the latest volumes China Entering the Xi Era (2014), China and the New International Order (2008), and China and International Relations (2010).