CCG initiates to build network for inter'l chambers of commerce
January 18 , 2021
---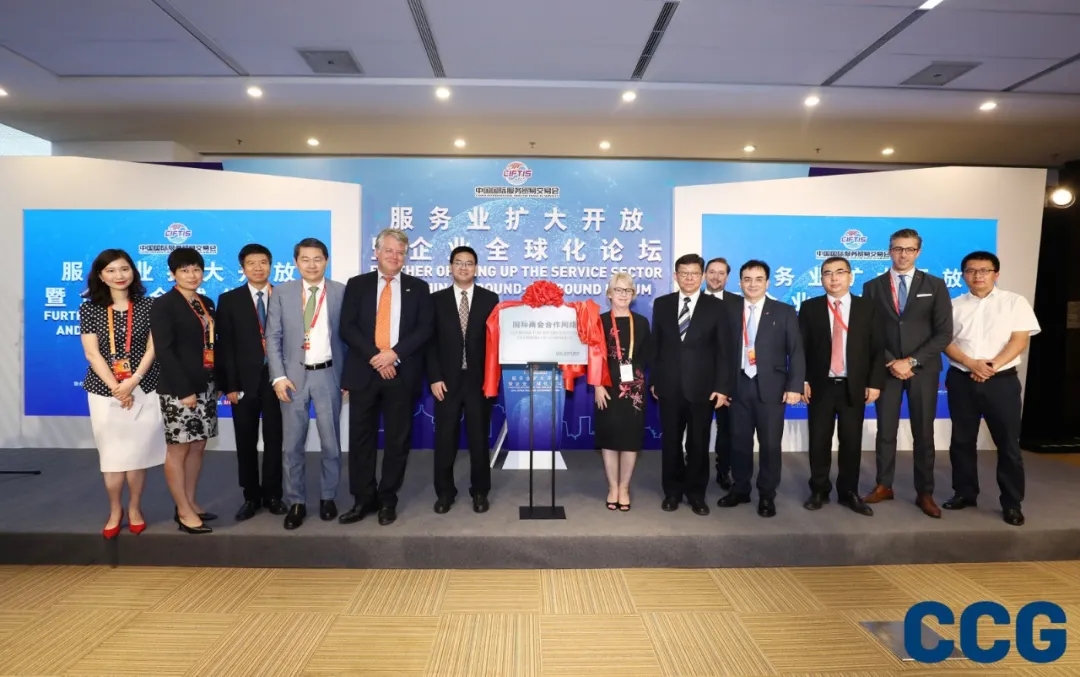 On September 8, 2020, the Center for China and Globalization (CCG) launched an initiative to establish a network for international chambers of commerce at the China Beijing International Fair for Trade in Services (CIFTIS).
The COVID-19 pandemic has had a huge impact on the global economy, particularly in the field of transnational investment. According to the United Nations Conference on Trade and Development (UNCTAD), global foreign direct investment (FDI) flows are forecast to decrease by up to 40% in 2020.
However, China continues to attract many investors with a series of measures to further open up its financial sector. According to the Ministry of Commerce, China's realized inbound foreign investment in the first half of 2020 was CNY 472.18 billion. In the second quarter, growth of 8.4% was achieved, a significant recovery from the first quarter.
The effective operation of foreign enterprises in China is inseparable from the efforts of chambers of commerce from various countries. They actively gather information on policies, industries and other issues to assist member enterprises develop their business in China. At the same time, through various economic exchange activities, they encourage their members to establish good cooperative relationships with relevant Chinese authorities and Chinese enterprises. They are also adept at collecting information on the needs, difficulties and suggestions of members in China and submitting them to the relevant Chinese authorities, thus contributing to the optimization of China's business environment.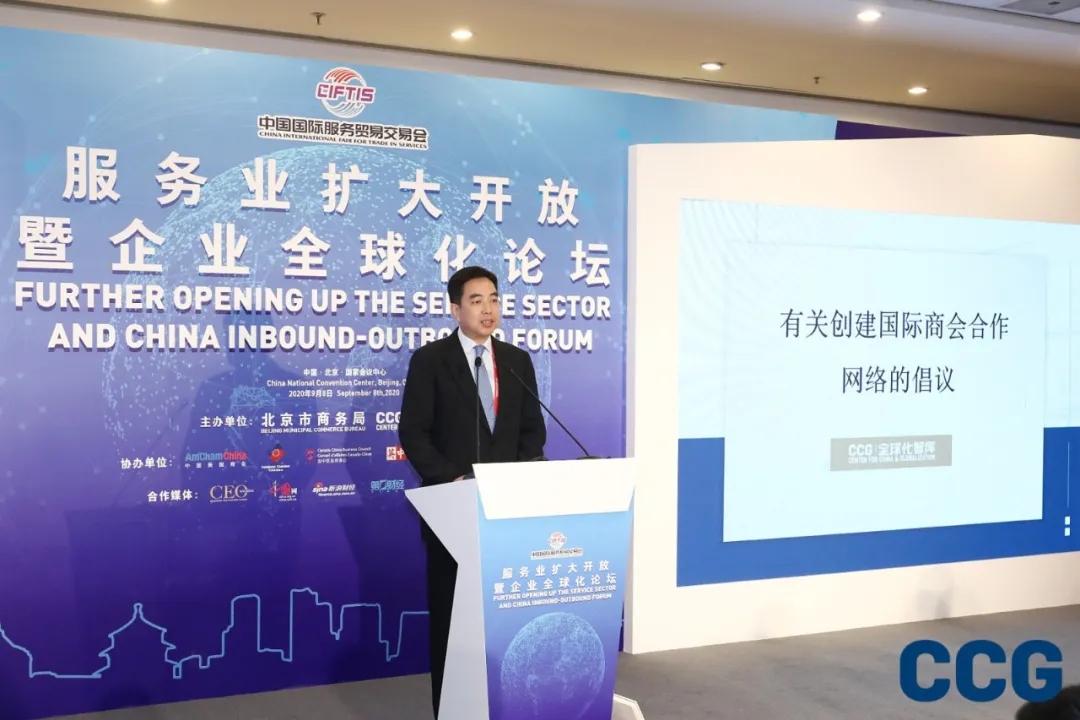 In order to give full play to the active role of chambers of commerce from all countries, CCG initiated a network for international chambers of commerce, aiming to build a mechanism and platform for effective communication for the international business community in Beijing, so as to help to open up Beijing to the whole world. The network was initialed to work in the following three areas:
First, promote exchange and communication between the chambers of commerce of various countries and the relevant departments of Beijing municipal government. Currently, Beijing is striving to promote a higher level of opening-up, especially featuring the expansion of the service industry. The network will help more foreign enterprises understand Beijing's new opening-up policies and measures by holding policy interpretation meetings and seminars on improving the business environment, so that Beijing can better listen to the opinions and needs of foreign enterprises and use international resources to promote high-quality economic and social development.
Second, to promote exchange and mutual learning between chambers of commerce in various countries and with the chamber of commerce in Beijing, since these chambers of commerce have accumulated a wealth of experience in serving their members over the years. The network will provide benefits for the exchange of operational and management experience among chambers of commerce by organizing exchange visits and experience sharing sessions.
Third, conduct research and provide advice on the operation of international chambers of commerce in China. CCG will take advantage of its strengths in public policy research and promotion. Through the network, CCG will analyze the current situation, problems and needs of the international chambers of commerce 's operations in China, form opinions and suggestions, and submit them to the relevant departments, so as to promote the development of the international chambers of commerce in China and achieve mutually beneficial outcomes.
Keyword