Wang Huiyao in conversation with Joseph Nye & Valerie Amos
October 12 , 2020
---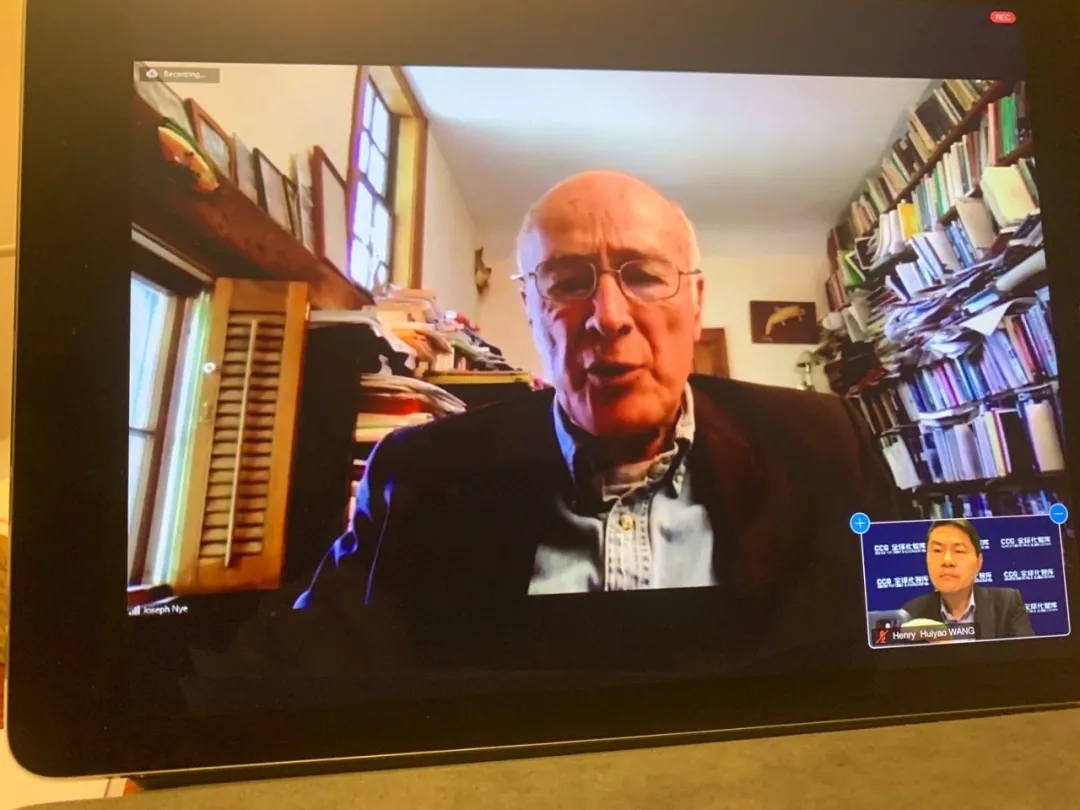 From October 12 to 15, 2020, the State of Europe,an annual invite-only roundtable hosted by Brussels think tank Friends of Europe, moved online for a full week of activities with a "festival of politics and ideas to transform Europe." The roundtable brought together EU Commissioners, current and former leaders and ministers from Europe and across the world, CEOs, senior representatives of European organizations and international institutions, members of European parliaments and national parliaments, mayors, civil society leaders and influential reporters to explore the various opportunities for Europe, discuss financing a sustainable transition, implementing a bold EU industrial strategy, and reflecting on Europe's health systems.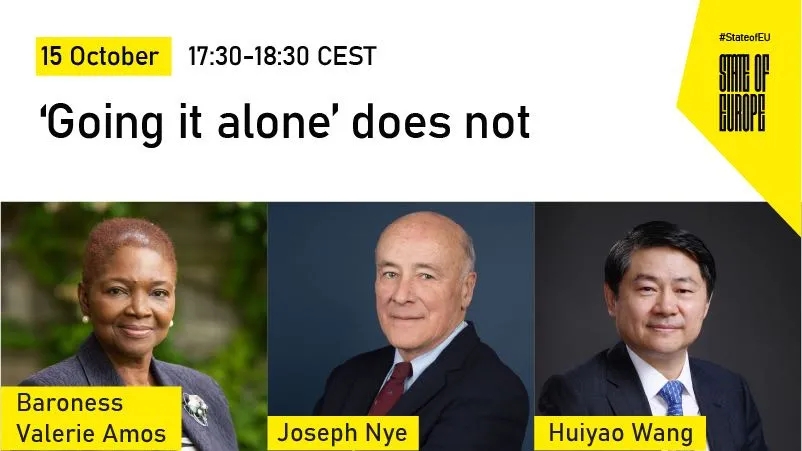 On October 15, Wang Huiyao, president of the Center for China and Glocalization (CCG) participated in the roundtable "Going alone does not work" for a conversation with Joseph Nye, professor of International Relations at Harvard University, and Baroness Valerie Amos, British Labour Party politician and trustee of the Friends of Europe. This discussion was hosted by Jamie Shea, senior fellow at Friends of Europe.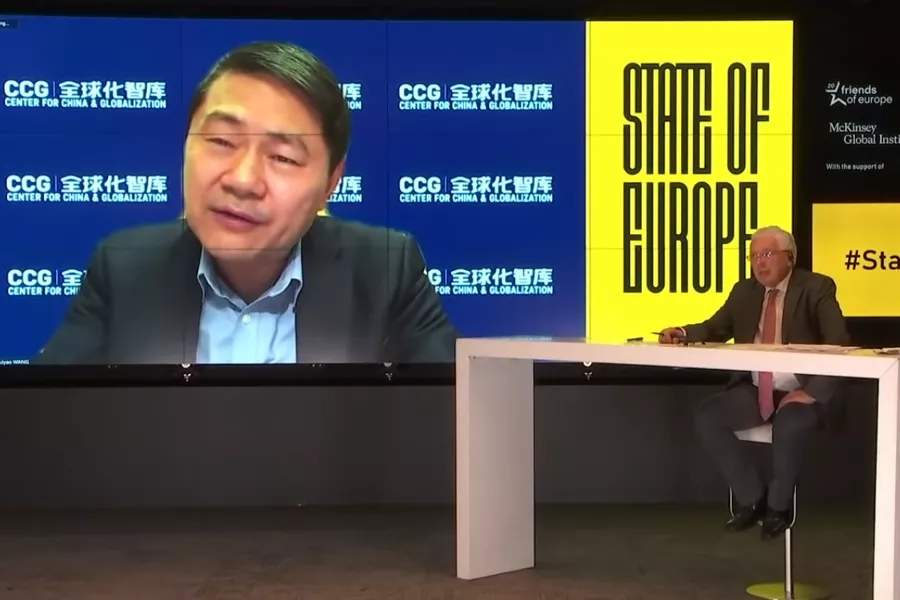 Wang said that with the US presidential election approaching, if Trump wins the election, he will likely continue negotiating "phase two" and "phase three" of the China-US trade deal while continuing to tend towards unilateralism. However, if Biden becomes US president, he will likely promote multilateralism and may rejoin the Paris agreement, reverse the withdrawal from the World Health Organization (WHO), promote the World Trade Organization (WTO) reform, and possibly even join the Comprehensive and Progressive Agreement for Trans-Pacific Partnership (CPTPP). Wang said this will give China and the US more opportunities for dialogue.
Wang also pointed out that this year marks the 75th anniversary of the United Nations (UN). He mentioned that the US was one of the founding nations of the UN, while China was the first country that signed the United Nations Charter. Wang stressed that we have managed to avoid the eruption of the third world war, but now we are faced with the global outbreak of COVID-19. He highlighted the need to strengthen multilateralism and how China has benefited from the global system and is willing to support it.
Wang noted that problems brought by climate change need to be solved by global cooperation. He said that China has announced to achieve carbon neutrality before 2060. Wang said that it is necessary to hold a climate summit to promote a green revival of multilateralism, adding China, India, and Russia to the existing G7 to form a climate-oriented G10 which would include the world's six largest carbon emitters and other major players in climate management. Also, Wang said that a vaccine summit could be organized to promote concrete cooperation among countries and to ensure vaccines are treated as a public good. He also said that we need to promote WTO reform.
Wang pointed out that a trilateral mechanism such as a trilateral summit between China, the EU, and the US is also essential. Furthermore, Wang said that China needs to strengthen its ability to tell its story to the world, crafting narratives that are easier to understand and fit the discursive style of the international community.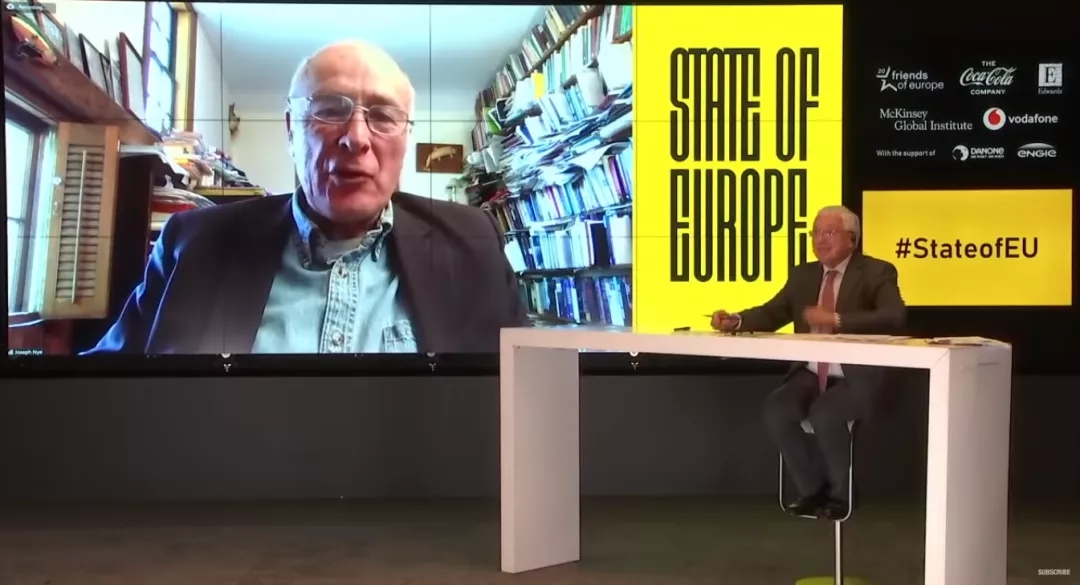 Joseph Nye pointed out that if the most influential country in the international system does not help to take the lead in providing global public goods,it's very hard for others to do so. He added that this was the great flaw that the United States suffered in the 1930s, when the US had become the world's most powerful country but turned inward to isolation.
Nye said that Americans have to distinguish between power "over" others and power "with" others, because when it comes to dealing with something like global climate change or the pandemic, there's no way any country can solve it alone.
Nye also pointed out a poll by the Chicago Council on Global Affairs every two years about American attitudes of willingness to be involved internationally shows that 70 percent of Americans want an outward-looking and cooperative foreign policy. This shows the potential for a more cooperative policy under a Biden presidency.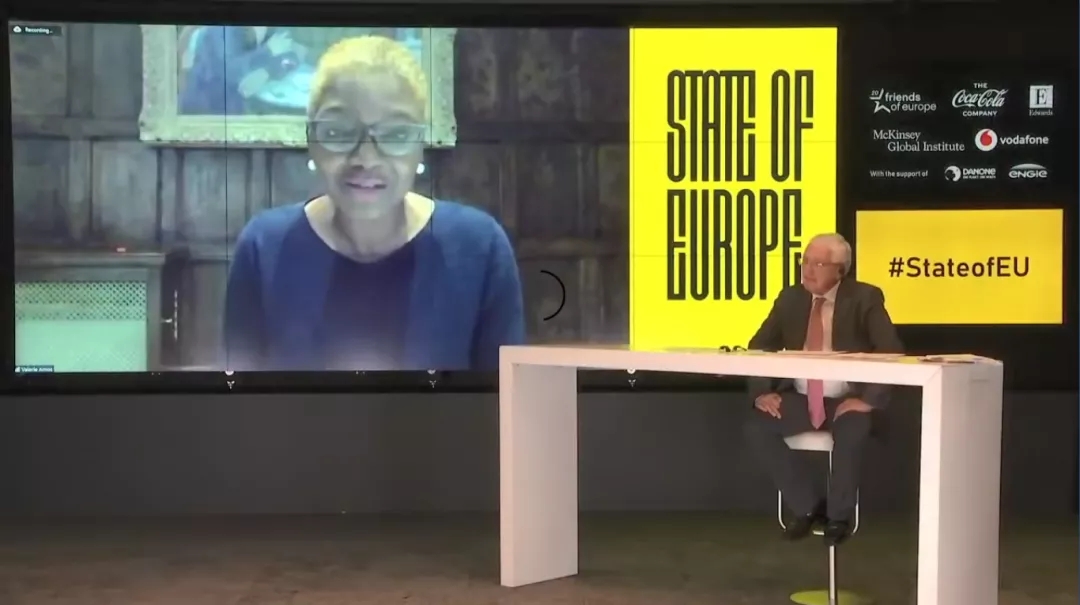 Baroness Valerie Amos said that it is very difficult for the United Nations to take the lead in the current geopolitical context, but a new multilateral leadership is emerging through civil society, citizens' networks, academia and young people.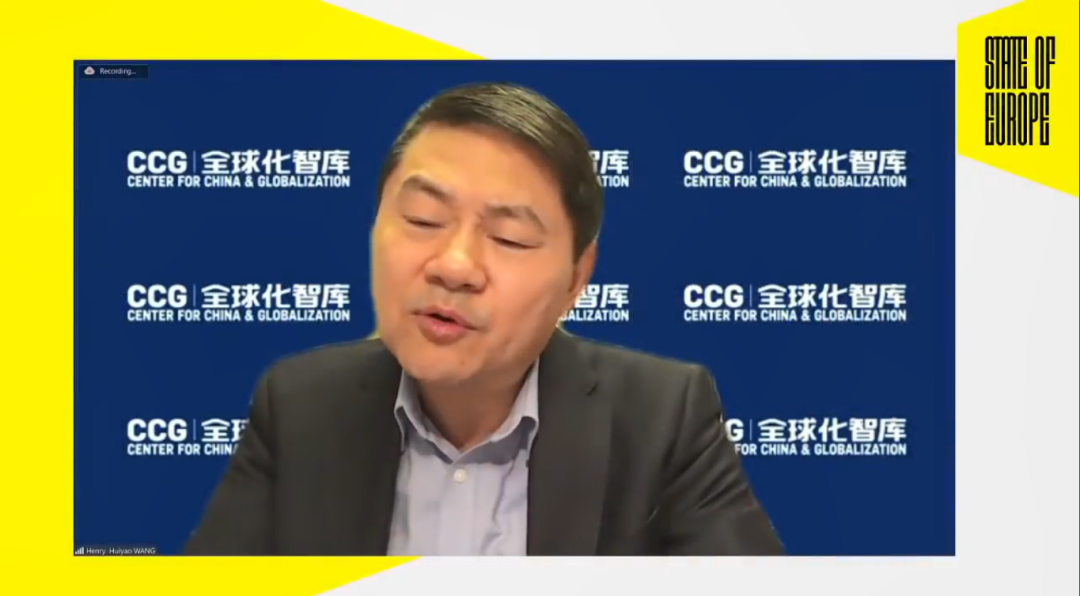 About the Friends of Europe: Friends of Europe is a Brussels-based, not-for-profit think-tank for European Union policy analysis and debate. The organization, established in 1999, has no political or national allegiance and is independent of the EU institutions. Its declared goal is to foster open discussion and to stimulate new thinking on the issues facing Europe and its citizens.
Keyword