Non-governmental cooperation between China, U.S. continues
July 31 , 2020
---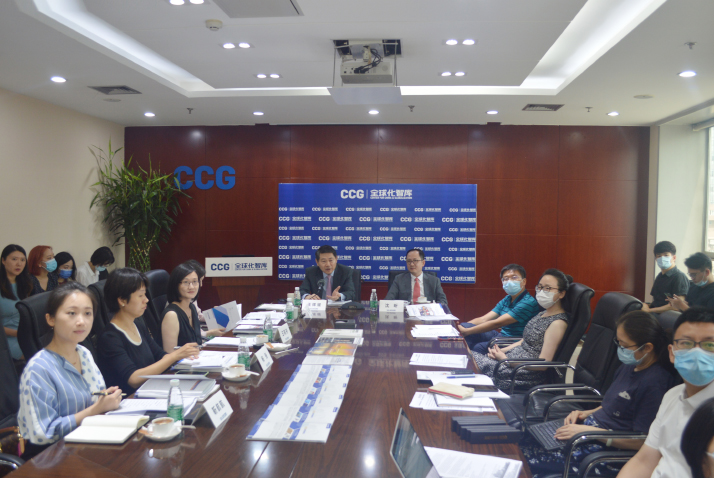 The Center for China and Globalization hosts a webinar from Beijing on June 6, where a report on China-U.S. non-governmental cooperation on COVID-19 was released (COURTESY PHOTO)
Fighting the novel coronavirus disease (COVID-19) has been a family affair for Liu Yuanli, a professor of health policy and management and Dean of the School of Public Health at the Chinese Academy of Medical Sciences.
Liu returned to China from the U.S. in February, when China was at the peak of the epidemic. Since then, he has organized policy research groups, conducted daily analysis of the situation and regularly shared China's methods and experience in containing the virus with his U.S. counterparts online. His wife, who lives in Boston and serves as president of the U.S.-China Health Summit, established a volunteer group to obtain personal protective equipment (PPE) from China for underequipped local hospitals and also organized academic research meetings.
Liu and his wife's contribution epitomizes the significant mutual assistance at the non-governmental level between China and the U.S. in the time of the COVID-19 pandemic, which was the theme of a report released by the Center for China and Globalization (CCG) at a webinar on July 6.
Though non-governmental cooperation was often overlooked due to the strained China-U.S. ties, it effectively filled the gap in bilateral cooperation, the report, China-U.S. Non-Governmental Cooperation in Response to COVID-19: Current Condition, Challenges and Prospects, said.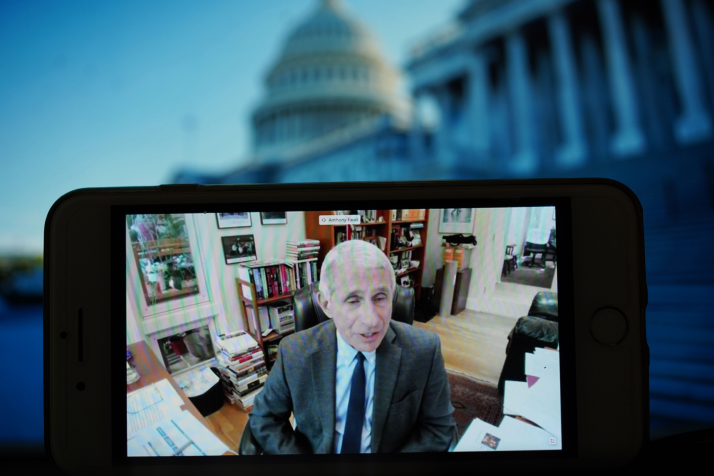 Anthony Fauci, Director of the National Institute of Allergy and Infectious Diseases, warns of "really serious" consequences if reopening the economy is rushed as he testified remotely during a U.S. Senate Committee hearing on COVID-19 in Washington, D.C., the U.S., on May 12 (XINHUA)
Mutual assistance
"In the past months, we heard plenty of rhetoric about China-U.S. decoupling and read many articles stigmatizing China. They gave the impression that bilateral ties have entered a dark valley, with no way out in sight," Shen Xin, Director General of the Department of European and Asian Affairs of the Chinese People's Association for Friendship with Foreign Countries (CPAFFC), said at the webinar. "But the report clearly shows that mutual help and support never stopped even for a second."
Ohio was the first U.S. state to reach out to China at the early stage of the epidemic. A batch of PPE including masks and protective
suits provided by the Ohio Development Service Agency arrived at Huanggang, a hard-hit city in the central province of Hubei, on February 10. Ohio and Hubei established sister-state (province) relationship in October 1979, the first such relationship between the two countries. Many other Chinese regions, such as Shandong and Hebei provinces and Shanghai, also received medical supplies donated by their sister states in the U.S.
China returned the kindness after it put the virus under control. According to CPAFFC statistics, Chinese provinces had donated more than 2 million masks, nearly 36,000 protective suits and 136,000 pairs of medical gloves to their U.S. sister states by May 26.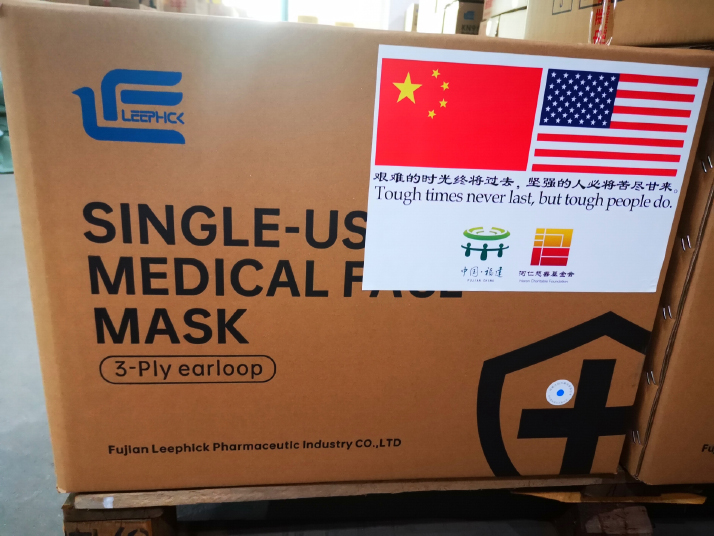 Masks donated by Fujian Province in southeast China arrive at Wilsonville in its U.S. sister state of Oregon on April 29 (XINHUA)
Medical collaboration
Besides protective masks and outfits, Chinese medical workers have shared experience in handling COVID-19 with their U.S. counterparts.
Ye Baixin, a hematologist with Renmin Hospital of Wuhan University in Hubei, returned to China on March 13 from an academic visit to Kansas in the U.S. He launched an online group for Chinese and U.S. medical workers to share their methods in treating COVID-19 after the disease began to spread rapidly in the U.S.
Over 2,000 doctors and experts joined this group in April. More than 1,300 of them work in California, New York, New Jersey and other U.S. states. "Medical and scientific topics can transcend national borders, political considerations and races because they are motivated by the humanitarian spirit," Ye is quoted as saying in the report.
Amid the spread of COVID-19, the scientific community is doing its best to advocate cooperation, kindness and respect for science, which is the underlying spirit of people-to-people exchanges even at the low points in bilateral ties. Hundreds of Chinese and U.S. experts wrote open letters, calling for setting aside political disputes and enhancing bilateral cooperation at the national level. On May 1, over 70 public health scholars in both countries appealed not to politicize the pandemic and urged the two countries to coordinate responses to COVID-19 in an open letter published in The New York Times.
Challenges ahead
However, China-U.S. non-governmental cooperation has also met with frustration. For example, a few Western media hyped up the quality issue of medical supplies from China.
"I think sometimes China got a bad rap. There was an emergency and we were all in a rush to get PPE out of China and into hospitals [in the U.S.]. Some individual companies out of bad intention or due to a hurry made bad decisions, but the news headlines were always about China shipping counterfeit PPE rather than singling out the name of the company," Ker Gibbs, Chairman of the American Chamber of Commerce in Shanghai, said at the webinar.
He gave a recent fraud case in Germany as an example. "All related news headlines were about the particular company involved. It was not Germany but the company that committed the crime," Gibbs said. "This is one of foreigners' frustrations with global media and part of what we are fighting during the COVID-19 crisis."
Scientific exchanges have also encountered barriers. "Sometimes we invited leading U.S. public health experts to have a dialogue, but at the last minute, they declined to attend due to domestic political pressure," Liu said at the webinar.
"I felt sad that my U.S. counterparts were often sidestepped and the fight against the virus got tangled in politics," Liu said. "In fighting this special world war against COVID-19, we only have one enemy and we must unite as fellow soldiers. Collaboration and dialogue among scientists and sharing of information are important but not enough."
Keyword