China-US civilian cooperation strong despite political headwinds
July 07 , 2020
---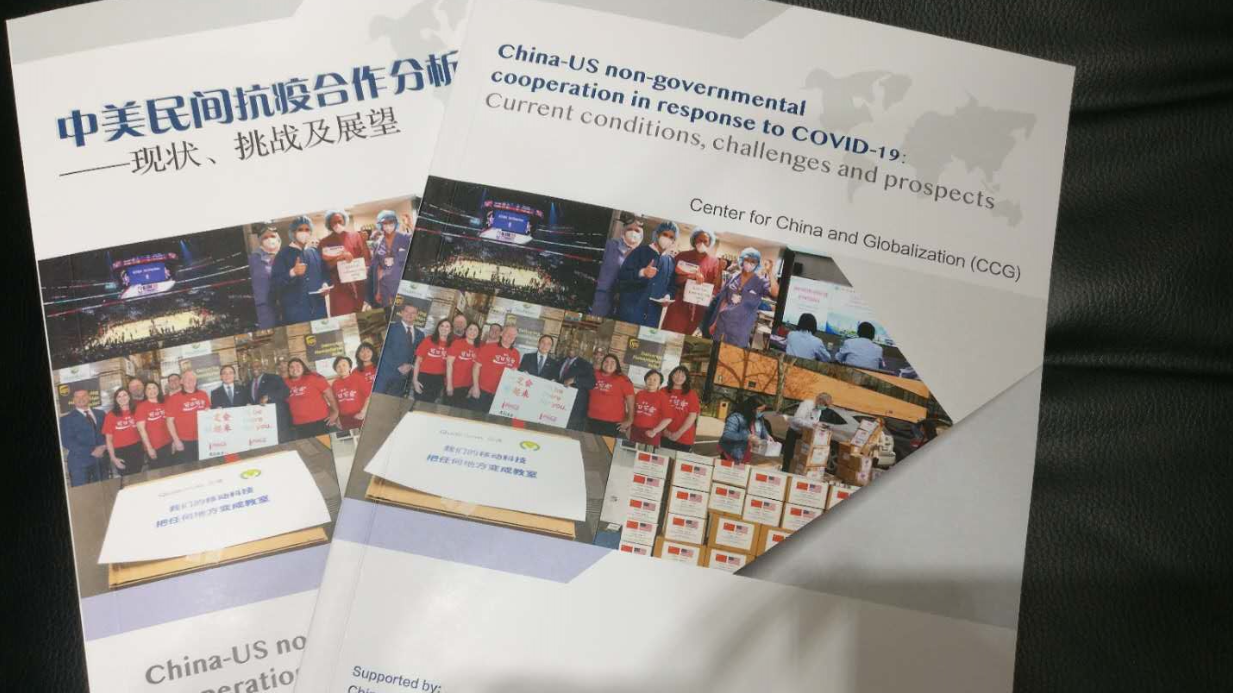 U.S. President Trump has blamed the global coronavirus pandemic on China, straining relations between the two countries. But it by no means represents how non-governmental sectors in both countries have viewed and worked to cope with the unprecedented health crisis. That's according to a think-tank report, China-US non-governmental cooperation in response to COVID-19. The report is released Monday by the Center for China and Globalization, with support from the Chinese People's Association for Friendship with Foreign Countries (CPAFFC) and the China Friendship Foundation for Peace and Development (CFFPD).
Spanning several months and across non-governmental sectors in both countries, a survey included in the report says the mainstream opinion, over 95 percent of all questioned, is for more Sino-US joint efforts.
The report also counts numerous donations as well as other assistance efforts between the two countries by the private sector, academia, and other non-government sectors.
Wang Huiyao, President of the Center for China & Globalization (CCG), said that while there are political headwinds on the federal level, the report shows when it comes to city-to-city and people-to-people exchanges, collaboration and mutual assistance have been strong.
A preliminary count says Chinese cities sent 2 million face masks to their sister cities in the U.S. by late May, according to statistics by the China Friendship Foundation for Peace and Development, while U.S. businesses donated more than 600 million yuan or 85 million U.S. dollars to China.
Alan Beebe, President of AmCham China, told CGTN that this figure might be an underestimation. "I think the real figure could be several times more."
He said it shows U.S. businesses in China are deeply bonded with the country. "We are part of the Chinese society, and we've been here for decades, and we want to be here for the next hundred years," he said. "It's our duty to step up and contribute in any way we can."
But the strained U.S. – China relations would still cast a long shadow over the future.
Wang, the CCG president, said he expects even personal exchanges between China and U.S. to be dampened in the near future. "Part of it is the China-bashing and political headwind," he said. "And the COVID 19 has continued to cut down flights in between and other means of communication."
Beebe, who is also with AmCham China, said he counted some 10,000 business people who are stranded in the U.S. and still can't return to China to resume business.
"That's one of the biggest challenges now."
Keyword