CCG Dialogue: China-Brazil Cooperation under the BRI
As leading regional powers and fellow members of the BRICS group of emerging economies, relations between Brazil and China will assume growing importance in the 21st century.
On September 17th, the Center for China and Globalization (CCG), the Institute for Brazil-China Studies of the Federal University of Rio de Janeiro (IBRACH) and the School of Public Policy and Management of Tsinghua University jointly held an event titled "China-Brazil: A Dialogue on Innovation, Development and Reform" at CCG headquarters in Beijing.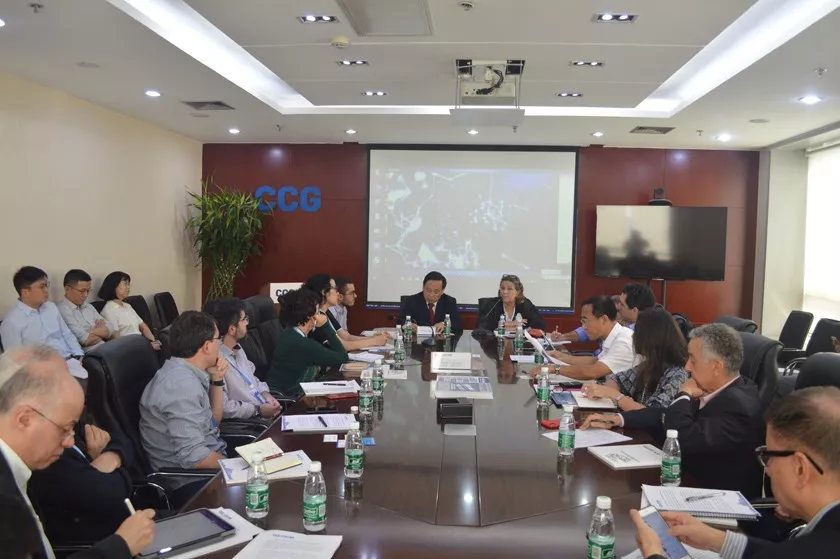 The dialogue brought together business leaders, corporate executives, commerce diplomats, experts and professionals from both China and Brazil to discuss several topics, such as innovation policies, development and reform between China and Brazil as well as China- Latin America relations.
New thinking on reducing job displacement caused by digitalization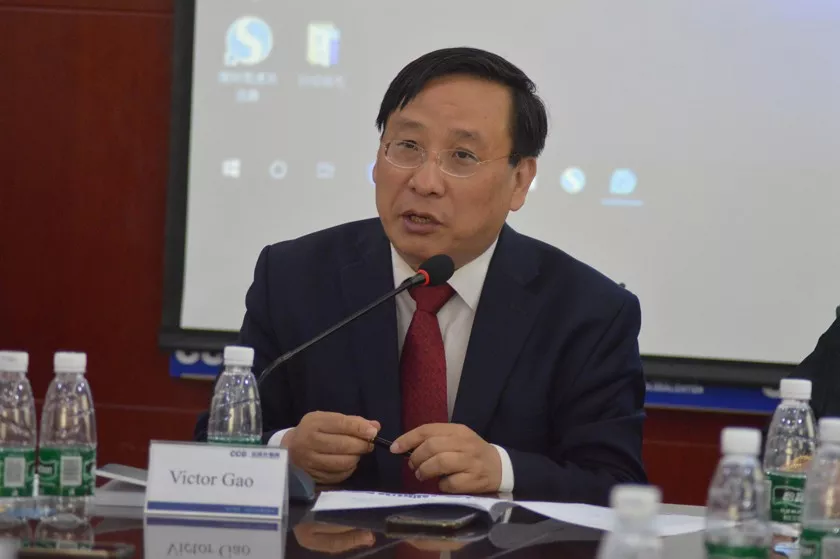 China has been Brazil's largest economic partner for 10 years. China and Brazil have had diplomatic relations for 45 years, and this is a new stage for the two countries' economic cooperation and mutual understanding.
Victor Gao, vice president of CCG, pointed out that traditional industries face job displacement in the new era of digitalization. Each country should consider efficient strategies to adapt the new era of innovation.
He noted that this dialogue would provide an important platform for both China and Brazil to communicate and cooperate.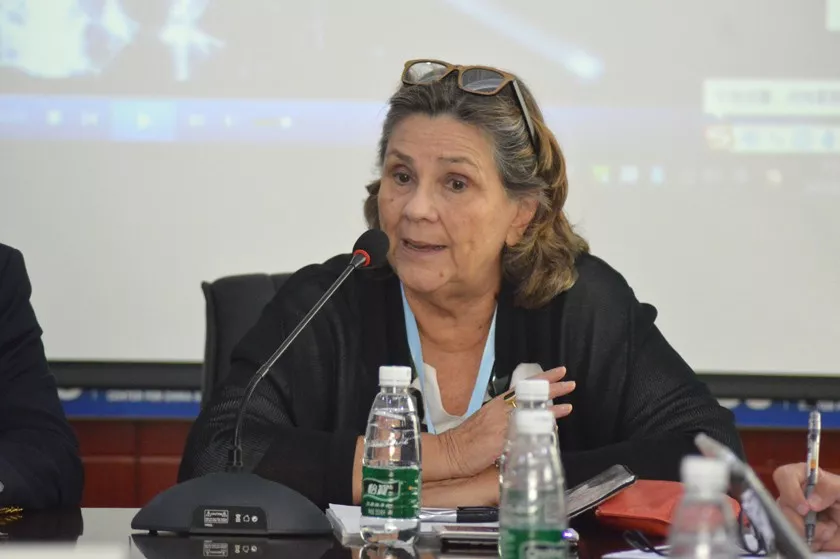 Anna Jaguaribe, director of IBRACH, said that China's economic development increases its status in Asia and the world. The study of Asia, especially regarding Chinese reorientation of regional economic development, is significant for economic cooperation between China and Brazil. It is one of the most important reasons for IBRACH and the Brazilian Center for International Relations (CEBRI) to cooperate since 2018.
Jaguaribe pointed out that many countries and organizations are in the process of reorientation to face and understand the changes and challenges facing the multilateral system.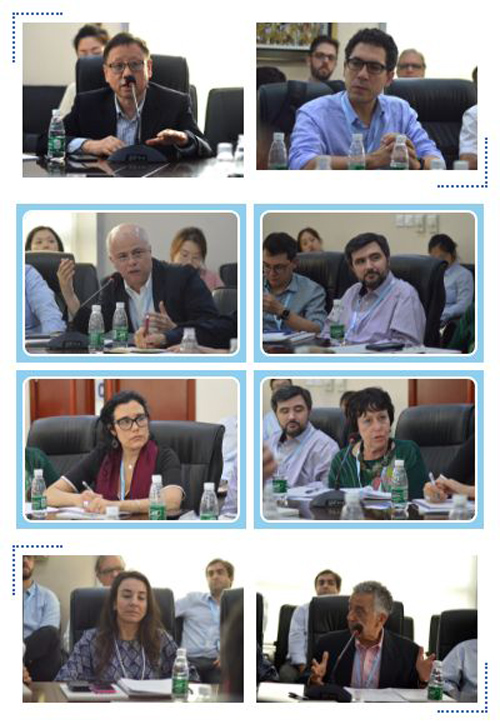 Insights on digitalization, RMB internationalization and the BRI
Chinese economic experts and Brazilian scholars had an in-depth conversation on multilateral relations under digitalization, China-Brazil trade relations, internalization of the renminbi (RMB), and the BRI.
l  Strategies for digitalization and RMB internalization
Brazilian scholars said that oil prices may be denominated in yuan in the future, given changes in the production and the price of oil. They also said continued internalization of the RMB is inevitable.
It was noted that Chinese trade and foreign investment under the BRI may stimulate Brazilian economic development as Chinese enterprises play a larger role in Brazil and Latin America.
Moreover, digital innovation may change the developmental mode of industries and increases uncertainties related to the employment rate and stable economic development in Brazil. There remains a big question of how China-Brazil trade and investment can resolve these challenges and how innovation and technology can bring opportunities in the future.
l  BRI Builds Connectivity
Chinese experts pointed out that BRI is not only a program for Chinese economic development, but also facilitates the construction of infrastructure in countries along the line of the Belt and Road. For instance, the construction of railways in southwest China has developed these years because of BRI.
One of the Chinese experts suggested that Macau has developed a close relation with Portuguese speaking countries like Brazil. Thus, Macau could be seen as a diplomatic base to deepen the relationship between China and Brazil through economic and cultural cooperation.
As a leading Chinese non-government think tank, CCG focuses on globalization, international relations, multilateral cooperation, and global development in the context of the BRI. At a crucial point for Sino-American relations and the global free trade system, through this dialogue, Chinese and Brazilian experts proposed practical solutions and developmental strategies for China-Brazil cooperation.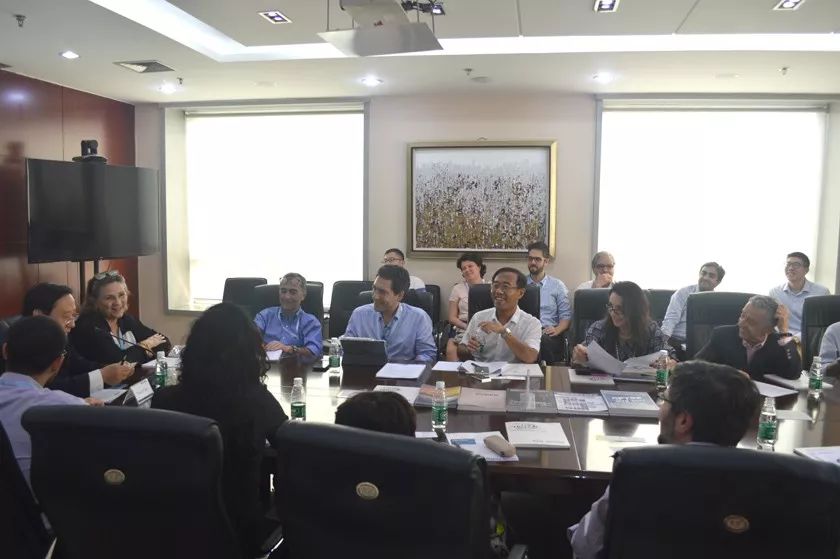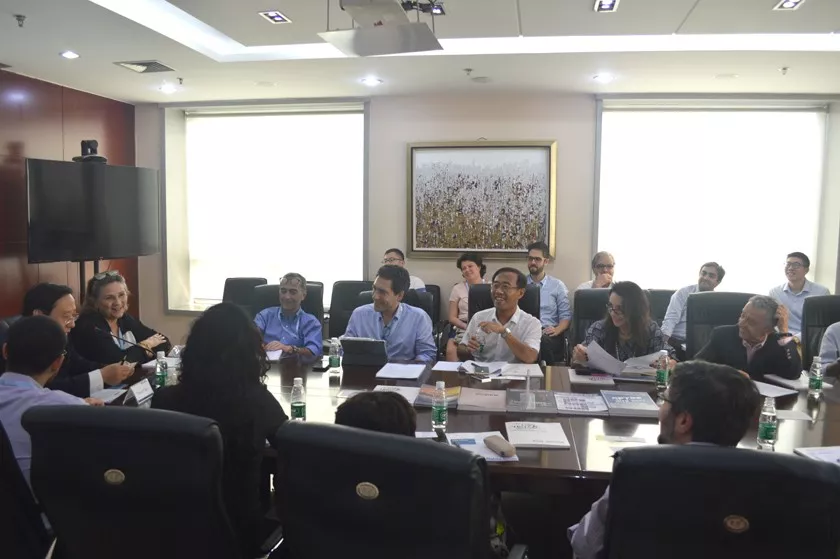 Participants in this seminar included Ana Célia Castro, director of the Brazilian School of Advanced Studies (CABE) at the Federal University of Rio de Janeiro; José Pio Borges, president of Brazilian Center for International Relations (CEBRI); Zhou Zhiwei, executive director of the Center for Brazilian Studies at the Chinese Academy of Social Science; Yue Yunxia, director of Economic Department and research fellow, Institute of Latin American Studies, Chinese Academy of Social Sciences; Fan Xiwen, chief risk officer at China-LAC Cooperation Fund; Adriano Proença professor at Federal University of Rio de Janerio; Liu Yu, deputy secretary-general of CCG, Teng Yue, project officer of United Nations Development Program (UNDP); Ling Hong, investment manager of China-LAC Cooperation Fund; José Francisco Gouvêa Vieira, partner of Gouvêa Vieira Advogados; Lavínia Barros de Castro, manager of the planning division at National Development Bank (BNDES); Ricardo Rivera, head of the Telecom, IT and Creative Economy Department at BNDES; Alexandre Sciliano, head of the Energy Department at BNDES; Recardo Bardoza, manager of the Economic Research Department; Alexabdre Lowenkron, managing director of Risk and Operations at Bocom-BBM Bank Brazil; Sérgio Freitas, managing director of Wealth Management at Bocom-BBM Bank Brazil; Carlos Antônio Valente, board member of CR2 Real Estate Development; Gustavo Daibert, portfolio manager of Bahia Asset Management; Pedro Saud, economist of Bahia Asset Management; Adalberto Vianna, CEO of Objective Group; João Godoy, consultant of Petrobras; Jorge Arbache, vice-president of Latin America Development Bank (CAF); Tatiana Rosito, head of Beijing office at Petrobras; Paula Carvalho, coordinator of IBRACH; and José Mário Antunes, representative at School of Public Policy and Management of Tsinghua University.