Former deputy PM of Egypt delivers a speech on China-Arab cooperation under BRI at CCG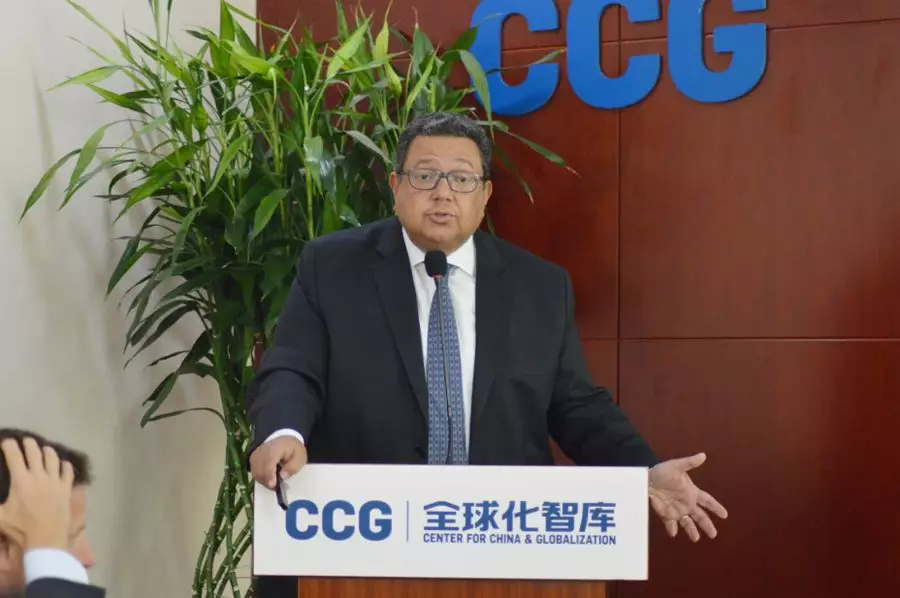 From the ancient Silk Road to the Belt and Road Initiative (BRI), Egypt and the Arab world have a long trading history with China. With the global trading system under pressure, China and the Arab world are looking for new insights and resolutions to overcome these challenges.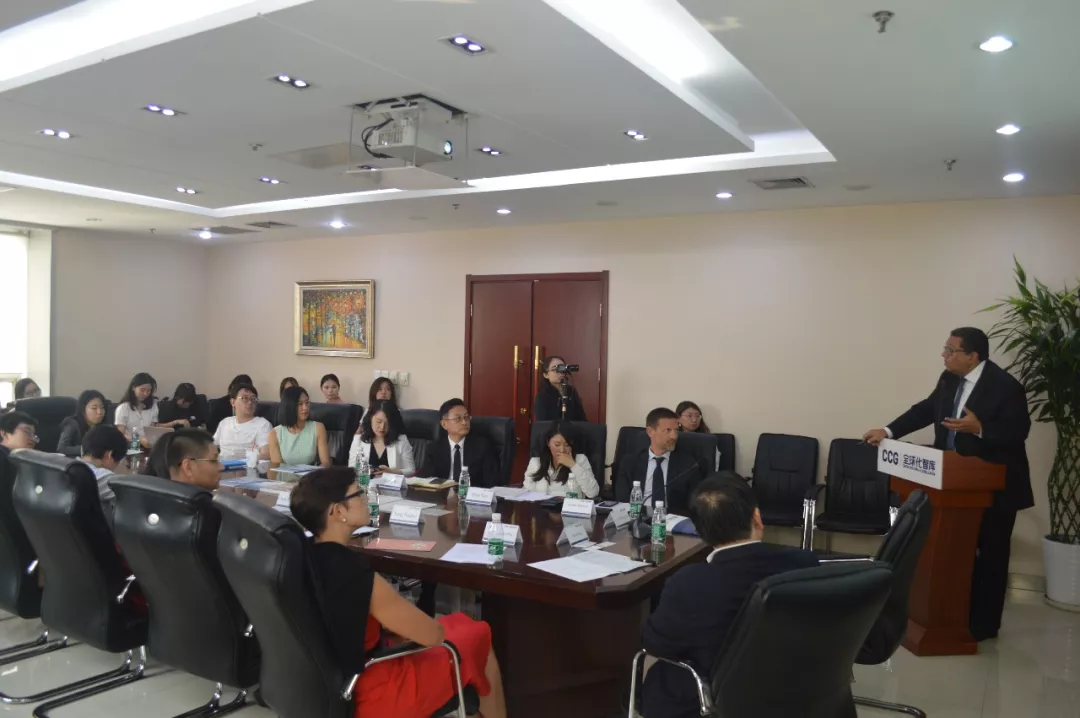 On September 6th, the Center for China and Globalization (CCG) was pleased to have Dr. Ziad Bahaa-Eldin, former deputy prime minister of Egypt, to deliver a speech on "Prospects of Chinese investment in the Arab world and Sino-Arab ties under the framework of the Belt and Road Initiative (BRI)" at CCG headquarters in Beijing.
Annegret Koenig, secondary secretary for Embassy of Germany and a range of researchers, media representatives and CCG experts attended the event to discuss with Dr. Ziad Bahaa-Eldin on issues of trade, investment and resolutions under cooperation framework of BRI between the Arab world and China.
"Rome was not built in one day"
CCG Vice President Victor Gao pointed out that since 1956, when Egypt became the first Arab and African country to establish normal diplomatic relations with China, Egypt and China have maintained a strong relationship.
"Rome was not built in one day." Gao used the phrase to indicate the prospects and process of BRI that has been practical and stable to support global economic growth on a considerable scale. For the development of foreign investments under BRI, the status quo has pushed the Arab world and China to construct a closer economic relationship than ever.
Gao said that Dr. Ziad Bahaa-Eldin visited CCG during the period of the China-Arab States Expo, which would help to gain new insights about China-Arab business relationships and economic cooperation in the context of BRI.
Prospects for Chinese investment in the Arab world and Sino-Arab ties under the BRI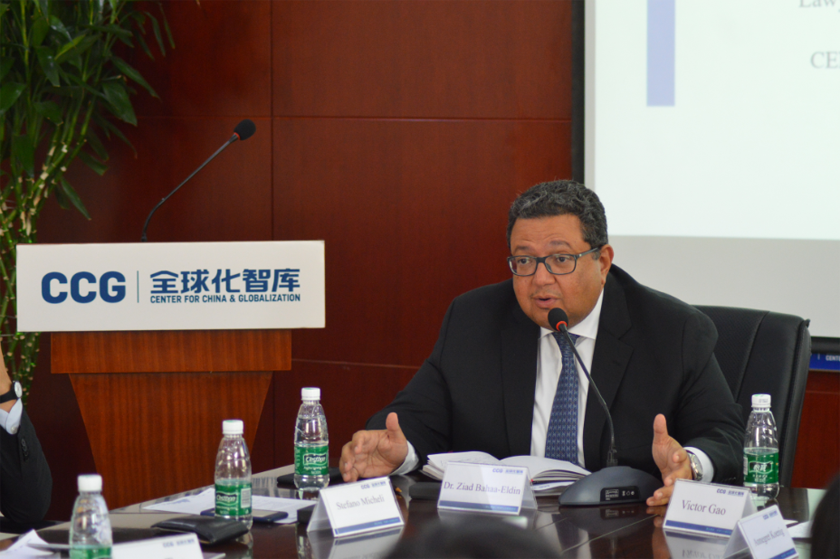 Dr. Ziad Bahaa-Eldin said that China has experienced huge changes in the last few decades, including a boom in China's domestic economy, and increasing opportunities for foreign direct investment (FDI) and cooperation.
He addressed four topics, including the background of the Arab world, world investment trends and outlook, political trends in the Arab world, investment prospects, as well as the legal and institutional framework.
· Economic
and Political History of the Arab World
Dr. Ziad Bahaa-Eldin said that global growth rate is expected to be around 3-3.2% but uncertainties remain. According to UN World Economic Situation Prospects 2019, uncertainties like trade war and disruption, volatile commodity prices, climate risks and high debt continuously contribute to the negative side of global long-term development.
Additionally, geopolitical elements including falling real incomes, migration trends, security threats and political realignment also have implications for the Arab world's economic trends and global stance.
·Political
Trends in the Arab World
Dr. Ziad Bahaa-Eldin introduced the status quo and political trends in Saudi Arabia, the United Arab Emirates (UAE), Sudan, Algeria, Libya and Egypt.
He said that Saudi Arabia and UAE share similar economic features like rich oil resources, while they are also experiencing vulnerability to regional tensions.
Sudan and Algeria have had peaceful and successful transitions within this decade. Nonetheless, they still wait for a significant outcome in political and economic aspects. Dr. Ziad Bahaa-Eldin noted large potential for growth when resources are available.
Libya faces several challenges and opportunities. The Libyan Revolution in 2011, the Libyan Civil War beginning in 2014 when Libya was divided by two rival governments, and the 2019 Western Libya offensive have increased the difficulty to stabilize economic development.
Egypt has a comparatively stable political and economic situation now and Egypt is looking for more and more foreign cooperation and investment.
·Investment
Prospects, Potential Sectors and Potential Countries
Dr. Ziad Bahaa-Eldin pointed out that there are seven potential economic sectors to attract foreign investment and making positive economic impact in the Arab world. They are construction, infrastructure, transport, health and education, auto and auto parts manufacturing, machinery and renewable energy.
Among these sectors, Dr. Ziad Bahaa-Eldin noted that China has achieved major results and competitiveness in the area of renewable resources, a sector in which Arab countries seek more cooperation with China.
He added abundant resources are the shared feature amid four countries in need for investment with good prospects, including Egypt, Iraq, Morocco and Jordan and four countries in need for investment with future potential including Sudan, Algeria, Libya and Syria.
·Legal
and Institutional Framework for Foreign Investment
Dr. Ziad Bahaa-Eldin said that the Middle East and North Africa (MENF) region should improve the foreign-investment legal and institutional framework to mitigate uncertainties impacting foreign investment.
He added that investment law should serve legal interests for local investors, foreign investors and local enterprises. The focus of investment law should guarantee the business against nationalization, sequestration and confiscation, protection from compulsory pricing, fair competition with local investors, the right to capital and dividend repatriation and acknowledgement of international arbitration.
He suggested that investment legislation in the Arab world could support incentives such as cheap land, power, water and infrastructure; export credit and employment incentives. One-stop shops, dedicated bureaucracy and economic zones may also be beneficial for investment facilitation.
· Five
Key Factors for Chinese Investments in the Arab World
Dr. Ziad Bahaa-Eldin discussed five key factors for growing Chinese investments in the Arab world, including macroeconomic environment, legal environment, sector targeting, sociopolitical environment and possible initiatives.
He said that educational exchanges would play a significant role in attracting more foreign investment in the Arab world.
China and Egypt should cooperate in the fields of technology, education, and health care
Following the speech, Dr. Ziad Bahaa-Eldin responded to questions from guests and media representatives on China-Egypt bilateral relationships, China-Arab cooperation under BRI, China-Arab cultural communication and bilateral investment.
He said that Egypt and China should deepen cooperation in education and tourism to promote mutual development. More informal talks between the two countries should also be undertaken to gain a better understanding of BRI.
Dr. Ziad Bahaa-Eldin expected that BRI could enhance its important function to push international cooperation and motivate foreign investment.
He pointed out that technology, education and health care are important fields for future cooperation. Egypt and China should jointly promote the development of these fields.
He noted that "predictability" and "clarity" would be two key metrics for investment. Dr. Ziad said that Chinese foreign investment law, which will be implemented on 1 January 2020, would have a positive impact on the development of the investment.
Prospects for China-EU bilateral investment and cooperation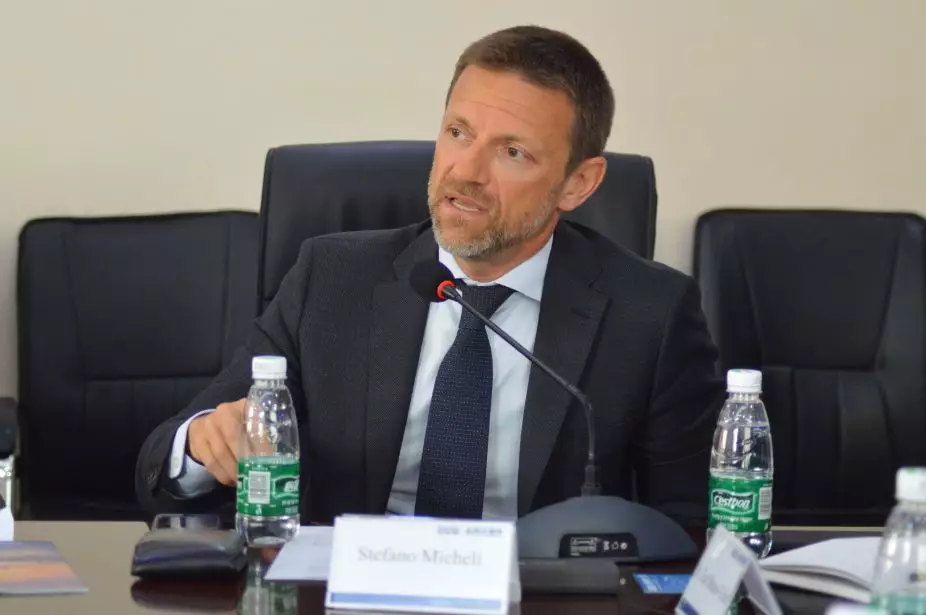 Stefano Micheli, partner at Studio Legal BonelliErede Pappalardo, said that an investment law-making process should consider challenges investors are facing, opportunities and expectations investors have.
He suggested that China and Europe should stand in support of free trade and open market to encourage the development of China-EU trade and investment.
As a leading Chinese non-government think tank, CCG has focused on the research of globalization, international relations, and multilateral cooperation and global development in the context of BRI. CCG has also offered a platform to enhance global communication. CCG held this seminar on cooperation between China and the Arab world, aiming to provide new thoughts and suggestions to build future developmental cooperation in MENF region under BRI.