CCG's advice to establish State Immigration Administration is adopted
March 13 , 2018
---
Chinese State Councilor Wang Yong delivers an institutional restructuring plan of the State Council at the fourth plenary meeting of the first session of the 13th National People's Congress (NPC) at the Great Hall of the People in Beijing, March 13, 2018.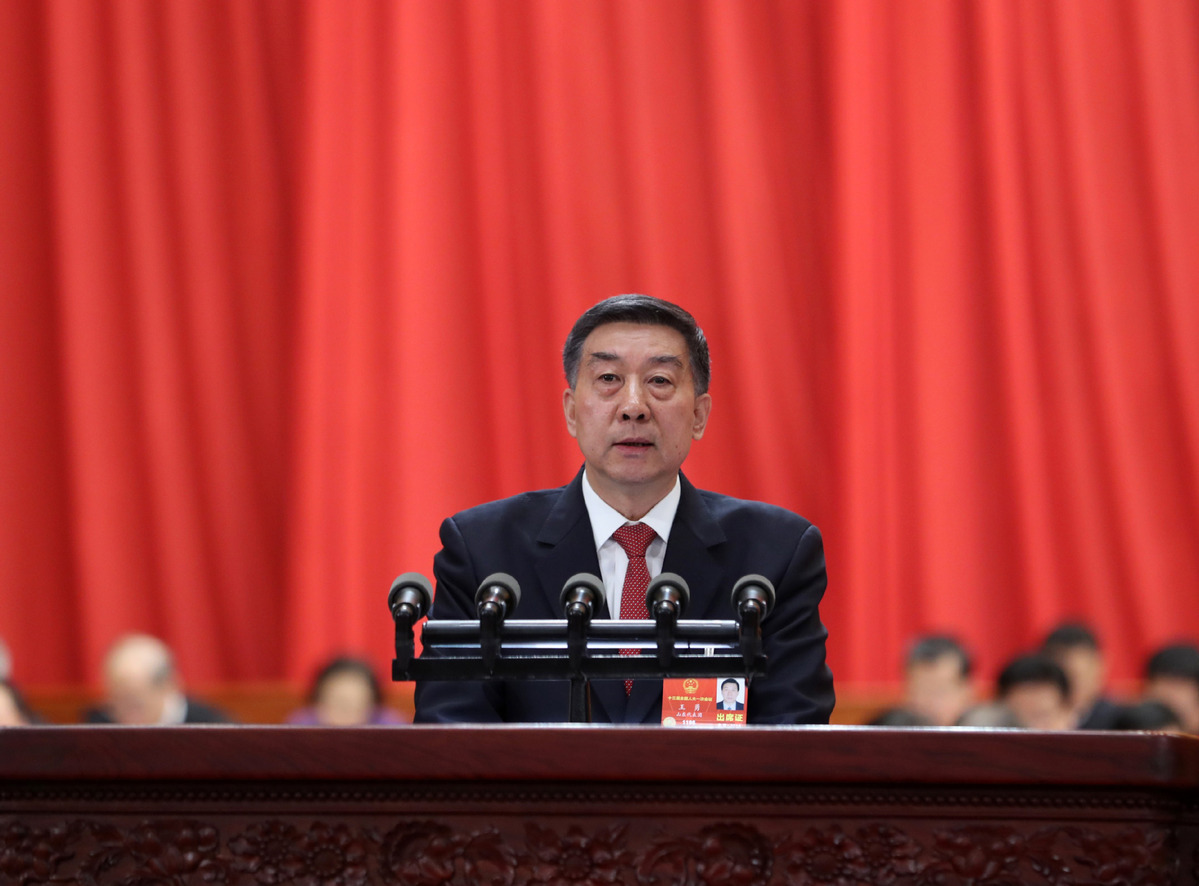 According to China's state institutional reform plan released on March 13, 2018, China is going to establish the State Immigration Administration to manage international migration affairs more effectively and efficiently. Several functions will be assigned to the newly established State Immigration Administration, including making and implementing immigration policies, managing entry and exit affairs of Chinese citizens and foreigners, and so forth. This move shows that the international migration issue has become a key priority for Chinese government.
The establishment of the State Immigration Administration is very important and will have a profound impact on China's future. First of all, it is in line with China's stance to support globalization and can help China attract global talent. By improving immigration policies, China can bring in more talents around the world to study, work and live in China, and improve China's global competitiveness.
Also, the establishment of the State Immigration Administration is conducive to the implementation of the "Belt and Road" initiative and the building of a Community of Shared Future for Mankind. It will also help China expand participation in global governance. Through the State Immigration Administration, China will dedicate more effort to improving immigration policies, as it is one of the most important issues in the contemporary world. It shows China's strong initiative in participating in global affairs and global governance.
Furthermore, the establishment of the State Immigration Administration is a success of independent Chinese think tanks in their policy advisory effort. In the last ten years, CCG has made relentless effort to push forward the setup of such a State Immigration Administration. Since its inception, CCG has been dedicated to the research on international migration and published a series of academic works and policy proposals that highlight the importance of the reform on immigration and talent recruitment policies.
For instance, CCG President Dr. Wang Huiyao published a book titled Talent War about how immigration policies can impact global talent recruitment, to raise awareness among the government and public of the great importance of the migration issue. Also, CCG published the Annual Bluebook Report on Chinese International Migration in 2012, 2014 and 2015, which suggest that China should improve its policies to protect overseas Chinese and attract global talent. Moreover, Dr. Wang Huiyao published another book "National Strategy: How Talents Change the World," and proposed to make a national strategy on global talent recruitment and set up an office to manage immigration and overseas student affairs. It is finally becoming true in 2018.
CCG' contribution to the establishment of State Immigration Administration is beyond this. CCG has been working with local governments to improve their talent development policies and it has submitted advice on a regular basis to affect the decision- making in the field of migration. In 2011, CCG proposed to add a type of visa for foreign talent. In 2013, the Measures for Entitlements of Foreigners with Permanent Residency in China was published by the Ministry of Human Resources and Social Security, which incorporated CCG's idea to establish a green card system. More encouragingly, in 2016, CCG's advice to set up an office to regulate migration earned endorsement by many top leaders of the Chinese government, including President Xi.
In addition, coordinated by CCG, Chinese government joined the International Organization of Migration as an official member. CCG organized a number of conferences where the experts offered their insights about migration, which led to the birth of State Immigration Administration.
CCG's successful policy advisory effort proves again the important role of think tanks in China's policymaking. It will encourage more independent think tanks to contribute their ideas and expertise in China's policy development.
Keyword