ICRC Vice President speaks at CCG about addressing growing challenges with enhanced international cooperation
November 07 , 2018
---
To address new challenges to international humanitarian actions, we should leverage the opportunities brought by global governance development and the Belt and Road Initiative to enhance international cooperation and exchange, note ICRC Vice President Gilles Carbonnier in his speech at CCG on Oct. 24.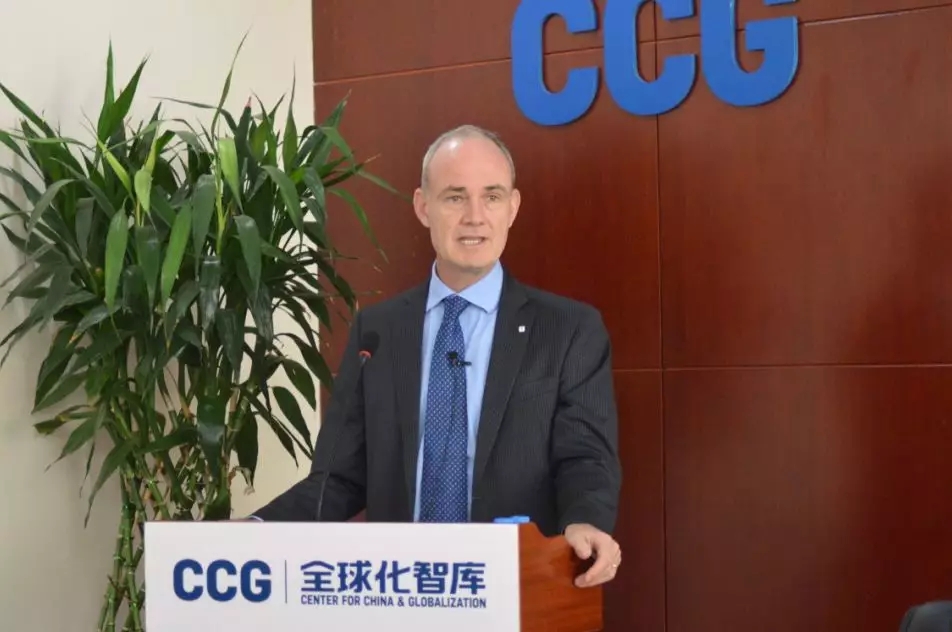 Carbonnier briefly reviewed the ICRC history since it was established over 150 years ago as the oldest international humanitarian organization in the world. Since then, ICRC has been constantly adjusting its strategies to cope with the changing humanitarian situation for higher efficiency and more optimized outcome. Nowadays, one of the innovative solutions to address the current challenges is to enhance ICRC cooperation with China's industrial and commerce community in the following fields:
1.Working with China's industrial and commerce community: Carbonnier said that he has already put forward the discussion with some Chinese companies like Baidu.
2.Partnering with Chinese suppliers to develop more innovative, sustainable and durable products for the world humanitarian aid projects, such as renewable energy and water facilities.
3.Building more solid partnership with Chinese companies for knowledge sharing and exchange in the fields including crisis management and communications, human resource management, risk control and tech innovation.
4.Providing tool kit to help Chinese companies implement international commerce and humanitarian guidelines to control security risk.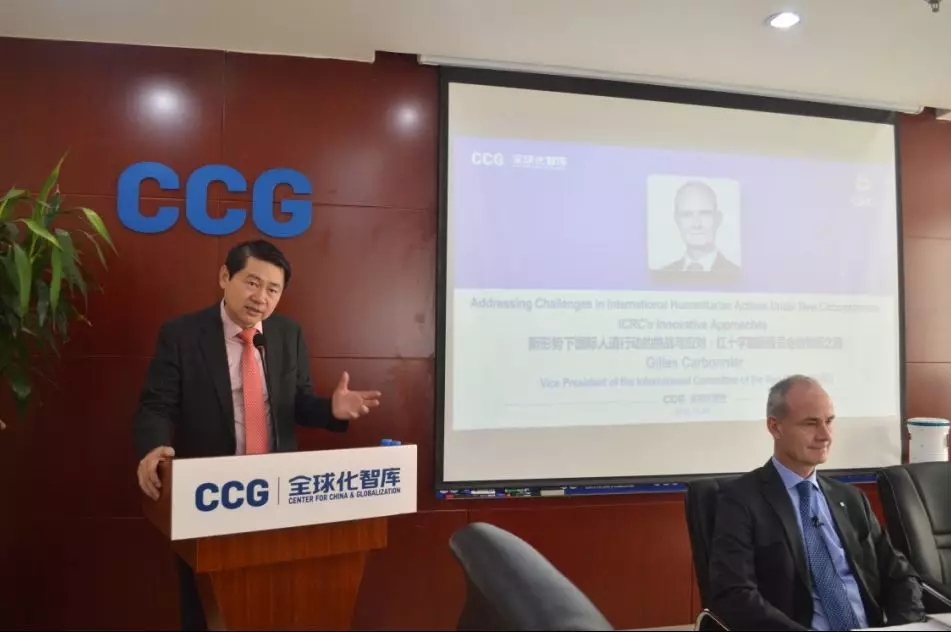 In response to Carbonnier's speech, CCG President Wang Huiyao said that CCG supports ICRC's initiative to participate in global governance and the Belt and Road Initiative and hopes the two organizations can work together to promote human development.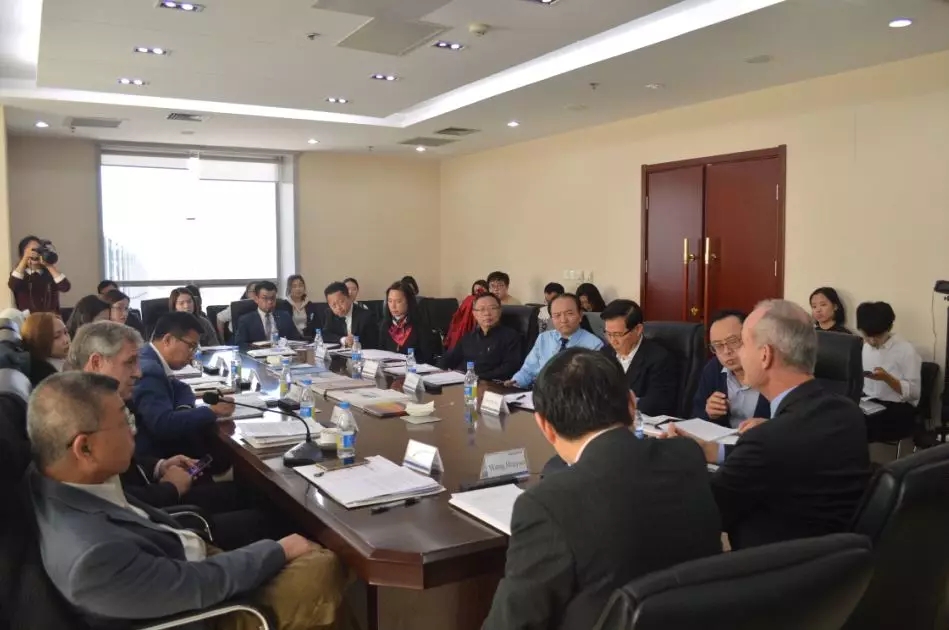 Keyword