CCG Global Dialogue | Wang Huiyao in Dialogue with Ray Dalio
January 06 , 2023
---
Theme:
Time:
Location:
Form:
2022 has been marked by uncertainty and constant upheaval. Rising inflation has become a global phenomenon following a series of compounding issues such as food and energy crises, supply chain bottlenecks, massive debt created in the wake of the pandemic, etc. The world's two largest economies have been locked in geopolitical tensions while Europe is heading into the second year in the Russia-Ukraine war. Ray Dalio, the famed global macro investor, in his latest best-seller Principles for Dealing with the Changing World Order, offers a unique perspective that combines cycles of business and economics, as well as national and global politics.
This program features the author, the legendary financier, Bridgewater's founder Ray Dalio and his insight into historical patterns of how markets and politics interact, his experience in building Bridgewater into one of the world's leading hedge funds, his outlook on China's post-covid growth, and his advice for investors and decision-makers on dealing with the economic and geopolitical headwinds ahead. This one-on-one session will be presided by Dr. WANG Huiyao, founder and president of Center for China and Globalization, who has hosted more than 40 episodes of CCG Global Dialogue series, including more recent ones featuring Larry Summers, Hank Paulson, Richard Haass, Niall Ferguson, Graham Allison, and Thomas Friedman.
The session will cover topics including:
· The Big Cycle vis-à-vis competing narratives of great power evolution (Paul Kennedy, Graham Allison, Niall Ferguson, etc.)
· The problem of debts and interest rates in challenging times
· Globalization and inequality: national and global solutions
· A global macro investor's view on China's past, present, and future
· Breaking the Big Cycle: what it takes?
When:
9:00-10:00am, Jan. 11, 2023 (Beijing time)
20:00-21:00pm, Jan. 10, 2023 (Eastern time)
Language:
English/Mandarin simultaneous interpretation
Baidu live:
https://live.baidu.com/m/media/multipage/liveshow/index.html?room_id=7959787853&source=h5pre
Speakers: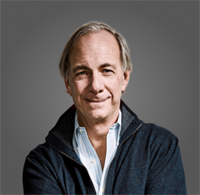 Ray Dalio is the founder, chair and co-chief investment officer of Bridgewater Associates, a global leader in institutional portfolio management and the largest hedge fund in the world. In 1975, Ray Dalio founded an investment firm, Bridgewater Associates, out of his two-bedroom apartment in New York City. Over forty years later, Bridgewater has grown into the fifth most important private company in the United States, according to Fortune magazine, and Dalio himself has been named to Time magazine's list of the 100 most influential people in the world. Along the way, Dalio discovered a set of unique principles that have led to Bridgewater's exceptionally effective culture, which he describes as "an idea meritocracy that strives to achieve meaningful work and meaningful relationships through radical transparency." It is these principles, and not anything special about Dalio—who grew up an ordinary kid in a middle-class Long Island neighborhood—that he believes are the reason behind his success.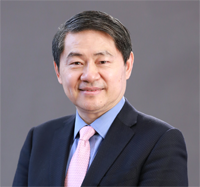 Dr. Henry Huiyao Wang is Founder and President of the Center for China and Globalization (CCG). He is a Vice Chairman of China Association for International Economic Cooperation (CAIEC) under the Ministry of Commerce (MOFCOM), Vice Chairman, China Talent Research Society under the Ministry of Human Resources and Social Security. He is also Vice Chairman of China Public Relations Association; a Director of Chinese People's Institute of Foreign Affairs and a Director of China National Committee for Pacific Economic Cooperation, both organizations under the supervision of Ministry of Foreign Affairs. He is a Professor and Dean of the Institute of Development at Southwestern University of Finance and Economics in China. Dr. Wang is a member of Advisory Committee for Global Competence Development of Tsinghua University and serves on the Advising Board of Duke-Kunshan University.  
Dr. Wang is a Steering Committee Member of Paris Peace Forum and was an Advising Board Member for International Organization of Migration (IOM) of the UN. He pursued his doctoral studies at University of Western Ontario and University of Manchester, and obtained PhD degree in international management. He was a Visiting Fellow at The Brookings Institution, a Senior Fellow at Harvard Kennedy School and a Senior Fellow at Asia-Pacific Foundation of Canada. He has published over 100 books in English and Chinese along with hundreds of journal articles and opinion pieces on global relations, global governance, global migration, China outbound and inbound investment and trade, Chinese Diasporas and Chinese think tanks.
He is the editor of China and Globalization Series which includes Consensus or Conflict? China and Globalization in the 21st Century co-edited by Huiyao Wang and Alistair Michie (Springer-Nature, 2021) ,The Asian 21st Century by Kishore Mahbubani (Springer-Nature, 2021 ),Transition and Opportunity Strategies from Business Leaders on Making the Most of China's Future co-edited by Huiyao Wang and Lu Miao (Springer-Nature, 2022 ) , China and the World in a Changing Context-Perspectives from Ambassadors to China co-edited by Huiyao Wang and Lu Miao (Springer-Nature, 2022 ) and The Ebb and Flow of Globalization: Chinese Perspectives on China's Development and Role in the World by Huiyao Wang (Springer-Nature, 2022 ) .
He is also a frequent speaker at international events such as the World Economic Forum, Munich Security Conference, Paris Peace Forum, WTO Public Forum, Munk Debate, Berlin Foreign Policy Forum, and Milken Global Forum. Over the past year, Dr. Wang launched "CCG Global Dialogue" series, inviting global thought leaders and prominent scholars including Graham T. Allison Jr., Kerry Brown, Neil Bush, Kent E. Calder, Wendy Cutler, Angus Deaton, David J. Firestein, Thomas L. Friedman, Valerie Hansen, John Hamre, Wolfgang Ischinger, David M. Lampton, Pascal Lamy, Kishore Mahbubani, Jim O'Neill, Stephen S. Roach, Joseph S. Nye Jr., Adam S. Posen, J. Stapleton Roy, Anthony Saich, John L. Thornton, Susan A. Thornton and Martin Wolf, to discuss issues related to China-US relations, globalization, global economy, international development, and China's role in the world.