What's next for the global economic leadership amid rising US-China tensions?
September 28 , 2022
---
Theme:
Time:
Location:
Form: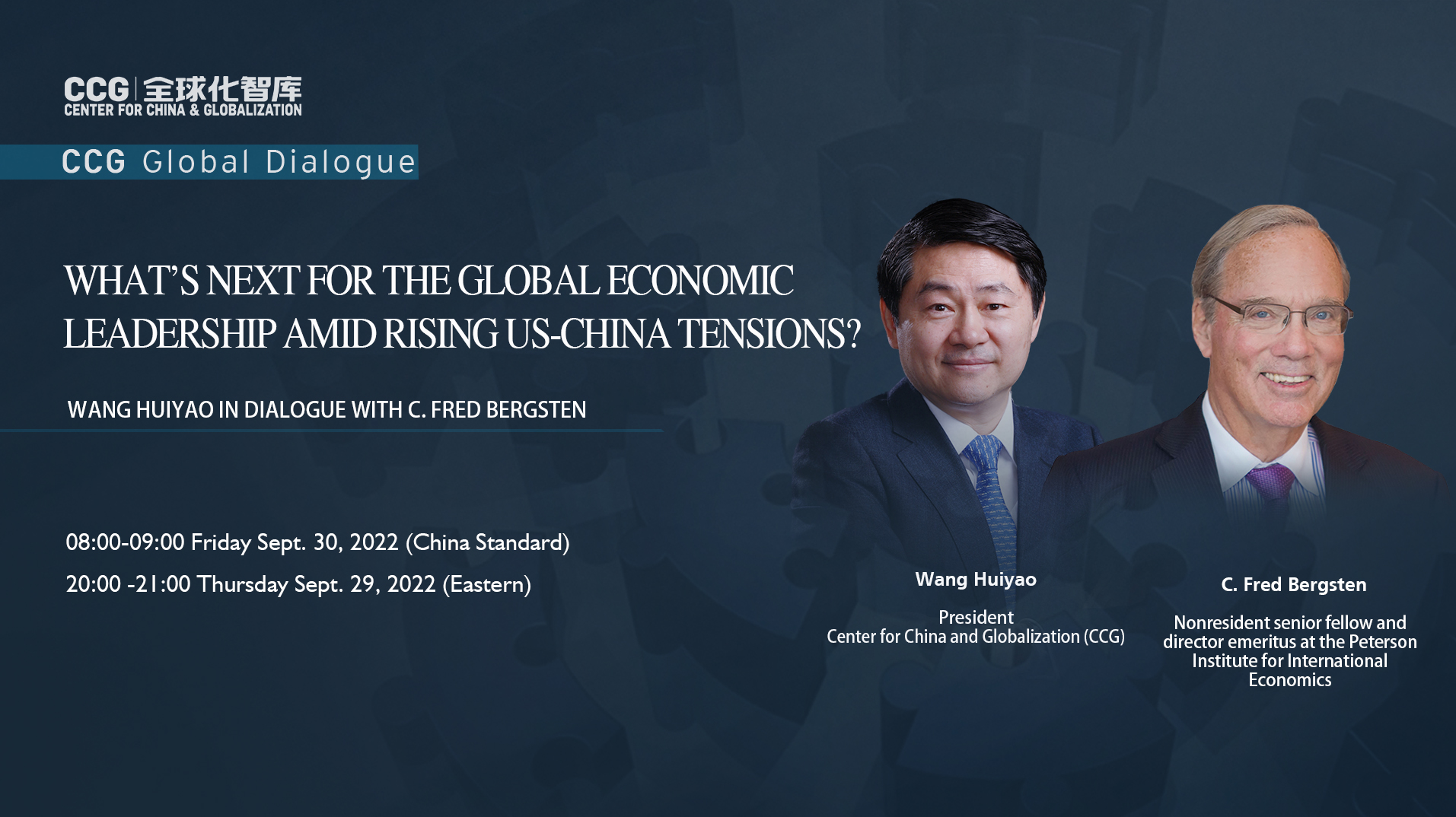 With 2022 marching into Q4, the world is set out to witness a series of significant events – China's 20th Communist Party Congress, mid-term elections in the United States, the G20 Summit in Indonesia, and the APEC Summit in Thailand. While Beijing and Washington DC are busy battling a slowing economy and a looming economic recession, the war in Ukraine continues to push inflation and prices to new highs. The covid-19 pandemic has already hit many emerging markets hard, having driven more than 60 percent of low-income countries into debt and over 100 million people into extreme poverty. Global economic leadership, today more than ever, is needed yet hampered by a global geopolitical landscape that is increasingly fragmented.
Moving forward, how will the global economy overcome challenges ranging from inflation, supply chain disruption, to energy shortages against the backdrop of the global push towards climate action? How will the United States and China, the world's largest two economies manage their strategic competition that is increasingly intensifying? In the quest for global economic leadership, how will the world balance the twin threats stemming from the so-called Thucydides trap and the Kindleberger trap? This program features a conversation between C Fred Bergsten, founder of one of America's finest think tank, the Peterson Institute of International Economics (PIIE) and author of The United States vs. China: The Quest for Global Economic Leadership, and WANG Huiyao, founder and president of Center for China and Globalization, who has hosted more than 40 episodes of CCG Global Dialogue series, including more recent ones featuring Hank Paulson and Larry Summers.
The session will cover topics including:
▷ Global economic leadership revisited in the context of China's rise
▷ The implications of the Russia-Ukraine crisis for the global economy
▷ Soft landing? What's next for the US and China's economy
▷ US-China "conditional competitive cooperation": challenges and opportunities ahead
Baidu Live Stream:
https://live.baidu.com/m/media/multipage/liveshow/index.html?room_id=7712418925&source=h5pre
08:00-09:00 Thursday Sept. 29, 2022 (China Standard)
20:00 -21:00 Wednesday Sept. 28, 2022 (Eastern)
Language:

English/Mandarin simultaneous interpretation
Speakers
C. Fred Bergsten is nonresident senior fellow and director emeritus at the Peterson Institute for International Economics, of which he was founding director from its creation in 1981 through 2012. He was the most widely quoted think-tank economist in the world for the eight years such data were compiled and was called "one of the ten people who can change your life" byUSA Today. Dr. Bergsten was assistant secretary for international affairs of the US Treasury (1977–81), functioned as undersecretary for monetary affairs (1980–81, including as G-5 deputy and G-7 sherpa) and was assistant for international economic affairs to Dr. Henry Kissinger at the National Security Council (1969–71). He was appointed by President Obama to the Advisory Committee on Trade Policy and Negotiations in 2010 and 2014 and reappointed by President Trump in 2018. He is a member of the board of directors of the Peterson Institute, the Center for Global Development, and the Trilateral Commission.
Dr. Bergsten was chairman of the Competitiveness Policy Council, created by the US Congress, from 1991 to 1995. He was chairman of the APEC Eminent Persons Group from 1993 to 1995, writing its three reports that proposed the creation of "free and open trade and investment in the Asia Pacific region" as adopted by the first two APEC summits and endorsed by all subsequent summits and now being partially implemented via the Comprehensive and Progressive Trans-Pacific Partnership (CPTPP).
He is the author, coauthor, or editor of 47 books on a wide range of international economic issues includingThe United States vs. China: The Quest for Global Economic Leadership (Polity Books, 2022), A Path Forward for NAFTA (2017), Currency Conflict and Trade Policy (2017), International Monetary Cooperation: Lessons from the Plaza Accord After Thirty Years (2016), Bridging the Pacific: Toward Free Trade and Investment Between China and the United States (2014), and The Long-Term International Economic Position of the United States (2009). His latest shorter publications from the Institute include China and the United States: Trade Conflict and Systemic Competition (2018), Trade Balances and the NAFTA Renegotiation (2017), TPP and Exchange Rates (2016), India's Rise: A Strategy for Trade-Led Growth (2015), Addressing Currency Manipulation Through Trade Agreements (2014, as now being implemented in the US-Mexico-Canada Trade Agreement), and The Coming Resolution of the European Crisis (2012).
Dr. Bergsten has received the Meritorious Honor Award of the Department of State (1965), Exceptional Service Award of the US Treasury Department (1981), the Legion d'Honneur from the Government of France (1985), an honorary fellowship in the Chinese Academy of Social Sciences (1997), the Distinguished Alumni Leadership Award from the Fletcher School (2010), the Order of the Polar Star from the Government of Sweden (2013), the World Trade Award of the National Foreign Trade Council (2013), the Officer's Cross of the Order of Merit of the Federal Republic of Germany (2014), Swedish American of the Year for 2014, and the First Class of the Order of Diplomatic Service Merit "Gwanghwa Medal" of the Republic of Korea (2017). He was elected to the American Academy of Diplomacy (2018).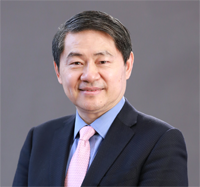 Dr. Henry Huiyao Wang is Founder and President of the Center for China and Globalization (CCG). He is a Vice Chairman of China Association for International Economic Cooperation (CAIEC) under the Ministry of Commerce (MOFCOM), Vice Chairman, China Talent Research Society under the Ministry of Human Resources and Social Security. He is also Vice Chairman of China Public Relations Association; a Director of Chinese People's Institute of Foreign Affairs and a Director of China National Committee for Pacific Economic Cooperation, both organizations under the supervision of Ministry of Foreign Affairs. He is a Professor and Dean of the Institute of Development at Southwestern University of Finance and Economics in China. Dr. Wang is a member of Advisory Committee for Global Competence Development of Tsinghua University and serves on the Advising Board of Duke-Kunshan University.Dr. Wang is a Steering Committee Member of Paris Peace Forum and was an Advising Board Member for International Organization of Migration (IOM) of the UN. He pursued his doctoral studies at University of Western Ontario and University of Manchester, and obtained PhD degree in international management. He was a Visiting Fellow at The Brookings Institution, a Senior Fellow at Harvard Kennedy School and a Senior Fellow at Asia-Pacific Foundation of Canada. He has published over 100 books in English and Chinese along with hundreds of journal articles and opinion pieces on global relations, global governance, global migration, China outbound and inbound investment and trade, Chinese Diasporas and Chinese think tanks.He is the editor of China and Globalization Series which includes Consensus or Conflict? China and Globalization in the 21st Century co-edited by Huiyao Wang and Alistair Michie (Springer-Nature, 2021) ,The Asian 21st Century by Kishore Mahbubani (Springer-Nature, 2021 ),Transition and Opportunity Strategies from Business Leaders on Making the Most of China's Future co-edited by Huiyao Wang and Lu Miao (Springer-Nature, 2022 ) , China and the World in a Changing Context-Perspectives from Ambassadors to China co-edited by Huiyao Wang and Lu Miao (Springer-Nature, 2022 ) and The Ebb and Flow of Globalization: Chinese Perspectives on China's Development and Role in the World by Huiyao Wang (Springer-Nature, 2022 ) .

He is also a frequent speaker at international events such as the World Economic Forum, Munich Security Conference, Paris Peace Forum, WTO Public Forum, Munk Debate, Berlin Foreign Policy Forum, and Milken Global Forum. Over the past year, Dr. Wang launched "CCG Global Dialogue" series, inviting global thought leaders and prominent scholars including Graham T. Allison Jr., Kerry Brown, Neil Bush, Kent E. Calder, Wendy Cutler, Angus Deaton, David J. Firestein, Thomas L. Friedman, Valerie Hansen, John Hamre, Wolfgang Ischinger, David M. Lampton, Pascal Lamy, Kishore Mahbubani, Jim O'Neill, Stephen S. Roach, Joseph S. Nye Jr., Adam S. Posen, J. Stapleton Roy, Anthony Saich, John L. Thornton, Susan A. Thornton and Martin Wolf, to discuss issues related to China-US relations, globalization, global economy, international development, and China's role in the world.