Chine: Comment l'Occident se fabrique des
September 26 , 2022
---
Theme:
Time:
Location:
Form: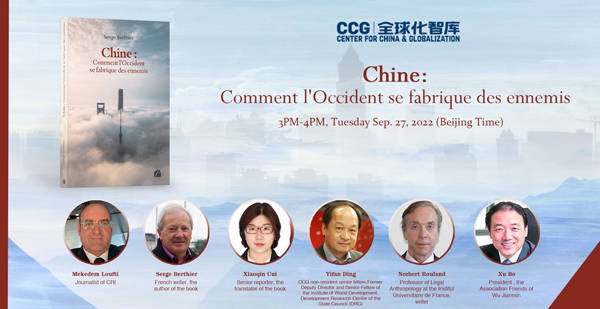 Today, there are still many common misconceptions about China's economy and culture in the West, which are exacerbated by prejudicial commentary in the media with headlines like  Is China lying? Does it want to spread its way of governance and life to the world? Is it oppressing its people? These narratives are evidence of statism and nationalism, and describe China as "a bad guy" and "an enemy", fomenting confrontation, misunderstanding, and division that create barriers to cultural exchange.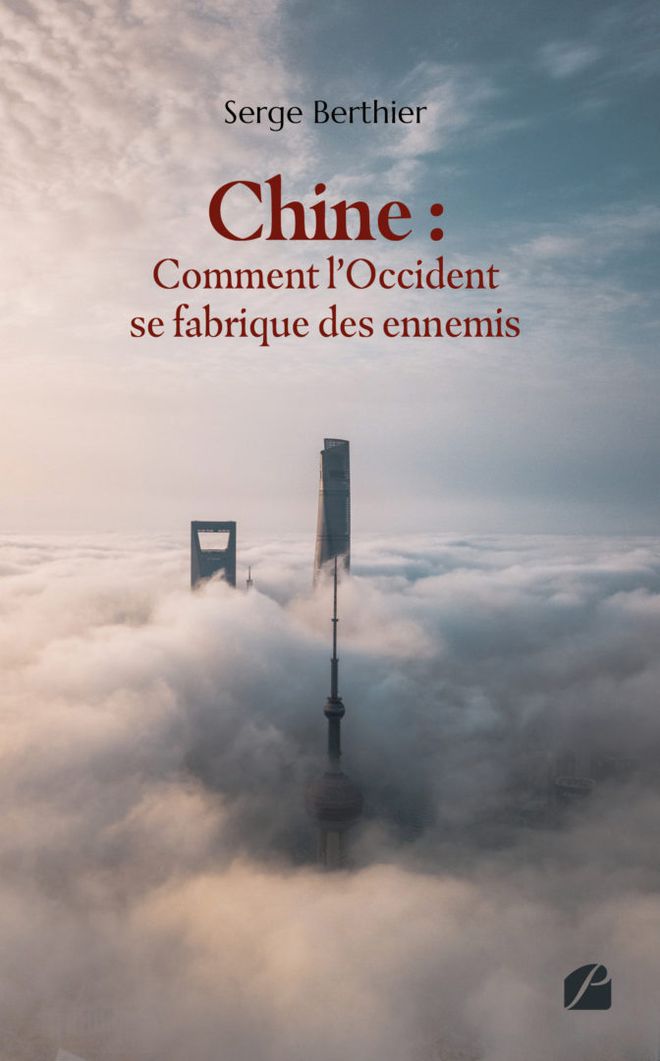 The latest work of French author Serge Berthier, Chine: Comment l'Occident se fabrique des ennemis, which aims to clarify the narrative and present the real China, was recently published by Editions du Panthéon. A response to a pervasive fear and prejudice against China in the West, the book references historical materials and individual case studies to provide a comprehensive overview of China's political system as well as its economic and social development, while also providing insights into the Chinese way of thinking, as well as the the author's own insights into Xinjiang, Tibet, Hong Kong and Taiwan. This book is currently being translated into Chinese by CCG.
Serge Berthier served as a civil administrator in the Algerian government's Ministry of Transport previously. He settled in Hong Kong in 1986 where he later founded his own consulting firm. In 1997, he founded the quarterly journal Asian Affairs, focusing on providing sharp insights into geopolitics. He visited mainland China many times and retired as a permanent resident of Hong Kong. His works include La Chine en marche and Vivre a Hong-Kong.
Baidu Live Stream:
https://live.baidu.com/m/media/pclive/pchome/live.html?room_id=7702832807&source=pc
3PM-4PM, Tuesday Sep. 27, 2022 (Beijing Time)
Language:

French
Agenda
15:00-15:05  Introduction by the host
Serge Berthier, French writer, the author of the book
Serge Berthier, French writer, the author of the book 
Xiaoqin Cui, Senior reporter, the translator of the book
Yifan Ding, CCG non-resident senior fellow,Former Deputy Director and Senior Fellow of the Institute of World Development, Development Research Center of the State Council (DRC)
Mekedem Loufti , Journalist of CRI
Norbert Rouland, Professor of Legal Anthropology at the Institut Universitaire de France, writer 
Xu Bo, President , the Association Friends of Wu Jianmin