China-Europe Economic Cooperation: Moving Forward with the Global Quest for Sustainability
June 06 , 2022
---
Theme:
Time:2022-06-20 14:00—2022-06-20 16:00
Location:
Form: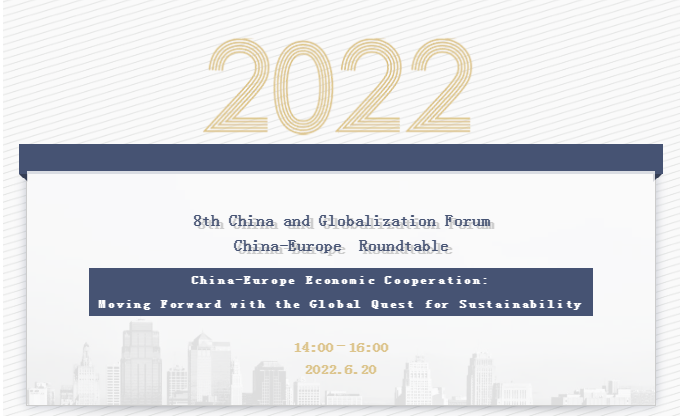 Despite a weak global recovery hobbled by the protracted pandemic, economic cooperation between China and Europe has remained robust. China's trade with the EU in 2021 amounted to 828.1 billion U.S. dollars, up 27.5 percent year on year, hitting a record high. With global uncertainties on the rise, relations between Brussels and Beijing are increasingly locked in the true complexity of interactions among great powers in tackling the global challenges. As discord over human rights issues and economic practices persists in the bilateral relationship and the Comprehensive Agreement on Investment remains frozen, many fear that the conflict in Ukraine could further jeopardize any future cooperation.The EU and China, as the world's second and third largest economies, share a responsibility in upholding the global free trade system and other forms of multilateral cooperation, especially on achieving sustainable development and Paris Agreement targets. While the Green Deal begin to reshape the European economy, what Beijing priorities in its carbon-neutrality plans will have considerable impact on socioeconomic-technical exchanges between China and Europe for years to come. As two primary markets dedicated to boosting green and digital transformation, what are the possible pathways to cooperation between China and the EU?
The China-Europe Roundtable is part of CCG 8th China and Globalization Forum to held in Beijing on June 19-21. This session will be graced by perspectives from a distinguished group of foreign ambassadors, analysts and CEOs over the most pressing global issues of the day and their suggestions and proposals on moving forward with the global quest for sustainability.