CCG and the World Bank to analyze the latest "Global Economic Prospects" report
April 08 , 2022
---
Theme:
Time:
Location:
Form:

The COVID-19 pandemic has had a huge impact on the world economy, with major economies experiencing a steep decline in economic growth, rising unemployment rates, and reduced cross-border investment. In response to the pandemic, many countries have adopted fiscal and monetary policies to deal with these difficulties and boost their economies. However, the Ukraine war, supply-chain disruptions and the risk of stagflation are impeding economic recovery. It is in this context that the World Bank released its latest Global Economic Prospects report.
On June 15th, the Center for China and Globalization (CCG) will co-host a webinar with the World Bank to interpret this latest report and discuss how countries should respond to the current economic situation. This will be the fifth time that CCG and the World Bank have partnered to hold an official launch and discussion of the report in China.
The Global Economic Prospects is the World Bank Group's flagship report on global economic development and prospects, with a focus on emerging markets and developing economies, published semiannually. It presents in-depth analysis of topical issues in global and regional economies, and serves as an important reference for governments and businesses around the world. The latest Global Economic Prospects forecast global growth to slump from 5.7 percent in 2021 to 2.9 percent in 2022— significantly lower than the 4.1 percent that was anticipated in January.
The June Global Economic Prospects report offers the first systematic assessment of how current global economic conditions compare with the stagflation of the 1970s—with a particular emphasis on how stagflation could affect emerging markets and developing economies. The report also offers fresh insights on how the war's effects on energy markets are clouding the global growth outlook.
---
BaiduLive
https://live.baidu.com/m/media/multipage/liveshow/index/h0a5vg?room_id=7425453482&source=h5pre
AGENDA
09:00– 09:05 Opening remarks by Dr. Wang Huiyao, CCG President
09:05 – 09:20 Featured Speech: "World Economic Prospects"
Dr. Ayhan Kose, Chief Economist and Director, World Bank Prospects Group
09:20 – 09:35 Featured Speech: "China in 2022 – Between Shocks and Stimulus"
Dr. Ibrahim Chowdhury  World Bank Senior Economist for China
09:35 – 10:00 Discussion Session
Dr. Wang Huiyao, CCG President
Dr. Ayhan Kose, Chief Economist and Director, World Bank Prospects Group
Dr. Ibrahim Chowdhury  World Bank Senior Economist for China
Ms. Ekaterine Vashakmadze, Senior Country Economist, World Bank Prospects Group
Speakers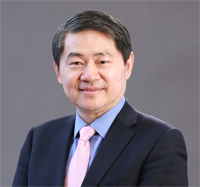 Henry Huiyao Wang, PhD
Dr. Henry Huiyao Wang is Founder and President of the Center for China and Globalization (CCG). He is a Counselor to the China State Council and a Vice Chairman of the China Association for International Economic Cooperation (CAIEC) under the Ministry of Commerce (MOFCOM) as well as Vice Chairman at the China Talent Research Society under the Ministry of Human Resources and Social Security. He is also Vice Chairman of the China Public Relations Association as well as a Director of the Chinese People's Institute of Foreign Affairs and a Director of the China National Committee for Pacific Economic Cooperation, both of which are under the supervision of Ministry of Foreign Affairs. He is a Professor Finance and Economics in China and Dean of the Institute of Development at Southwestern University and a member of the Advisory Committee for Global Competence Development at Tsinghua University.
Dr. Wang is a Steering Committee Member of the Paris Peace Forum and was an Advising Board Member for the International Organization of Migration (IOM) of the UN. He was a Visiting Fellow at The Brookings Institution, a Senior Fellow at Harvard Kennedy School and a Senior Fellow at the Asia-Pacific Foundation of Canada. He has published over 100 books in English and Chinese along with hundreds of journal articles and opinion pieces on global relations, global governance, global migration, China outbound and inbound investment and trade, Chinese Diasporas and Chinese think tanks.
He is also a frequent speaker at international events such as the World Economic Forum, Munich Security Conference, Paris Peace Forum, WTO Public Forum, Munk Debate, Berlin Foreign Policy Forum, and Milken Global Forum.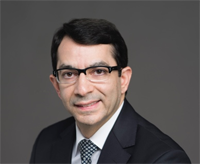 Ayhan Kose
Director, World Bank Prospects Group
Ayhan Kose is Chief Economist and Director of the Prospects Group in the Equitable Growth, Finance, and Institutions (EFI) Practice Group of the World Bank. He is a member of the EFI leadership team overseeing the Practice Group's policy, operational, and analytical products. Under his management, the Prospects Group produces the Bank's corporate flagship report, Global Economic Prospects, in addition to other policy and analytical publications.
Mr. Kose previously served as Acting Vice President of EFI and Director of Prospects Group. Prior to joining the World Bank, he was Assistant to the Director of the Research Department and Deputy Chief of the Multilateral Surveillance Division in the International Monetary Fund (IMF). Mr. Kose has written extensively on international macroeconomics and finance.
Many of his articles have been published in leading academic journals. Mr. Kose is a Nonresident Senior Fellow at the Brookings Institution, a Research Fellow at the Center for Economic Policy Research (CEPR), a Dean's Fellow at the University of Virginia's Darden School of Business, and a Research Associate at the Center for Applied Macroeconomics. He taught at the University of Chicago's Booth School of Business and INSEAD, and was Assistant Professor at Brandeis International Business School.
Ibrahim Chowdhury
World Bank Senior Economist for China
Ibrahim Chowdhury is the Senior Economist for China based in the World Bank's Beijing office. Before joining the Beijing office, Ibrahim spent four years in Cairo where he led the Bank's work on economic policy analysis on Egypt. He joined the World Bank in 2012 in the Credit Risk Department, where he was the country coordinator for a range of countries, with a particular focus on the Middle East and North Africa region. In this function, he was responsible for conducting macroeconomic assessments and projections for many middle-income countries.
Prior to joining the World Bank, Ibrahim spent three years at the Executive Board of the International Monetary Fund. As an Advisor to the Executive Director of the Switzerland-led constituency he prepared policy and strategy positions on many global economic and financial issues.
Ibrahim also has central bank experience having spent half a decade at the Swiss National Bank in Zurich. Earlier in his career, he held the position of Assistant Professor at the economics department of the University of Cologne, Germany, and worked for Merrill Lynch in London. He received his B.A. and M.A. degrees in Economics from the Universities of Bonn and London, and a Ph.D. degree in Economics from the University of Oxford.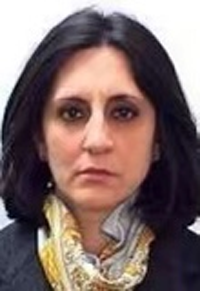 Ekaterine Vashakmadze
Senior Country Economist, World Bank Prospects Group
Ekaterine Vashakmadze is a Senior Country Economist in the Prospects Group in the Equitable Growth, Finance, and Institutions Practice Group at the World Bank. In her present job, she leads the macroeconomic monitoring and economic forecasting work for the East Asia & the Pacific region. She leads the East Asia and the Pacific chapter of Global Economic Prospects—the Bank's semi-annual flagship report that examines trends in the global economy and how they affect developing countries. She also co-leads semi-annual East Asia and Pacific regional economic updates.
Before joining the Prospects Group, Ekaterine worked in Europe and Central Asia Region of the World Bank on regional surveillance and economic policy issues.
The last three years of her work in the region she spent in Kazakhstan and was responsible for coordinating the World Bank's economic work for five Central Asian countries, including Kazakhstan, the Kyrgyz Republic, Tajikistan, Turkmenistan, and Uzbekistan. She led several significant economic works in economic growth, investment, and trade integration as well as the World Bank lending operations.
In the aftermath of the 2008-09 global financial crisis, she led a large lending activity in Kazakhstan. Prior to joining the World Bank, as a Young Professional, Ekaterine worked at various positions in the International Monetary Fund, including her assignment as an Economic Advisor to the Prime Minister of Georgia.
Ekaterine holds her degrees from the University of Clermont-Ferrand, in France and Tbilisi State University, in Georgia.