National unified market deciphered: myths and realities
May 05 , 2022
---
Theme:
Time:2022-05-17 15:30—2022-05-17 16:30
Location:
Form: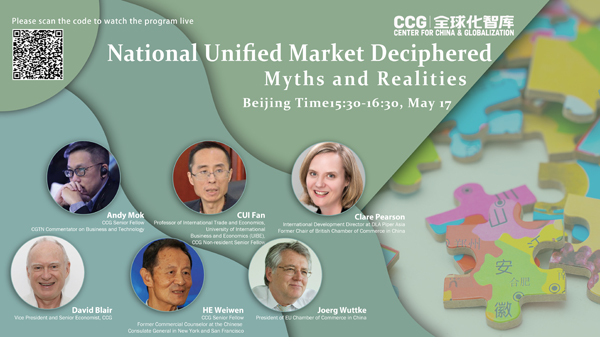 On April 10, 2022, the CPC Central Committee and the State Council jointly released the Opinions on Accelerating the Construction of the National Unified Market. This document outlines the creation of a "national unified market" to improve standardization and consistency in the implementation of regulations across a wide range of industries in China. Announced in the midst of China's worst Covid-19 outbreak and city-wide lockdowns, the notion of a unified domestic market nevertheless sparked widespread concerns at home and broad about the comeback of planned economy.
On Tuesday May 17, the Center for China and Globalization (CCG) is pleased to host a virtual panel graced by a group of leading business policy experts. The event will feature the issues that take center stage in the recent discussions about "national unified market" – Why now? What does it mean in the broad context of dual circulation strategy? How does it impact China's business environment? What are the challenges and opportunities for foreign companies operating in China?
---
15:30-16:30 China Standard Tue. May 17, 2022
---
---
David Blair,vice-president and senior economist at the Center for China and Globalization(CCG).David Blair is an economist and writer specializing in banking and finance, macro-economics, technological innovation, and healthcare.  He was a senior business columnist for China Daily in Beijing, where he has written over 250 articles, many of them front page.   He has a Ph.D. in economics from UCLA and was a MacArthur post-doctoral fellow at Harvard University's Center for Science and International Affairs.   For 17 years, he was a Professor of Economics and Chairman of the economics department at the Eisenhower School of National Defense University in Washington, DC, which is an executive management program for senior officials of the US government, about forty other nations, and selected large corporations.For many years, he led the program researching financial institutions around the world.  His business consulting experience includes five years helping the Italian company Finmeccanica identify and evaluate for possible acquisition small technology companies throughout the US.  He worked directly with the then Minister of Railways of India to evaluate management procedures and business strategy.  He spent a year as a visiting scholar at Citic Securities in Beijing and has directed projects in many countries.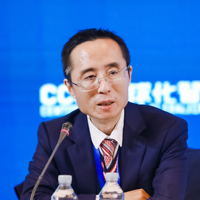 CUI Fan,Professor in International Trade, School of International Trade and Economics (SITE) of the University of International Business and Economics (UIBE), China; Deputy General Secretary and Director of Research, China Society for WTO Studies. Senior consultant, Beijing office of Dentons law firm. Advisor, advisory committee on Global Value Chain, Ministry of Commerce, China. Dr. Cui holds a PhD in Economics and an LLM in International Commercial Law, both from the London School of Economics and Political Science (LSE) of the UK. He also holds a BA and an MA in International Trade from the UIBE.  Dr. Cui has a Chinese lawyer qualification and a CICPA (China Institute of Certified Public Accountant) qualification. He is a listed arbitrator with China International Economic and Trade Arbitration Commission (CIETAC). He has rich experience in providing consultation and training to commercial and government agencies and has published on academic journals such as Oxford Economic Papers, The Law and Development Review, Journal of Empirical Legal Studies and etc.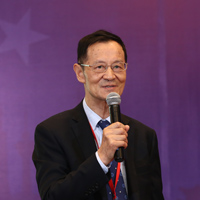 HE Weiwen, Senior fellow, Center for China and Globalization (CCG); Executive Council member, China Association of International Trade; Executive Council Member, China Society of WTO Studies; Fellow of China Foundation for International Studies (CFIS); Vice chairman, Global Alliance of SMEs.
In the 1970s and 1980s, He Weiwen used to be assistant research fellow at the Research Institute of International Trade (now CAITEC, MOFCOM), temporary employee of UN European Office, secretary general of China International Economic Information Center and its European representative (Cologne, Germany). In 1990s and 2000s, deputy editor-in-chief of International Business Daily, Economic and Commercial Counselor at Chinese Consulates General in San Francisco and New York.
He was invited to WEF Davos Annual Meeting in Jan-Feb. 1996 as the only Chinese media leader and table discussion leader. During his service in the US, he delivered 70 speeches at US Universities, business conferences and seminars, including those at Harvard Univ., Columbia Univ. NYU, UC Berkeley, UC Davis, George Washington Univ. and American business conferences. He was awarded accreditation by Mayor of San Francisco and Mayor of Cleveland for his contribution to China-US business, and life achievement award by China Sci-Tech Association in America.
HE Weiwen is bachelor of Foreign Trade Economics, UIBE; and obtained certificate training at Harvard Business School. He is also an expert at the Information Office of the State Council.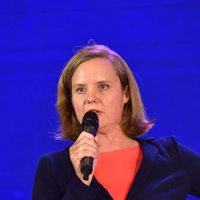 CLARE PEARSON, is the International Development Director at DLAPiper Asia. Her legal practice involves advising global clientson the structure of ESG (Environment, Social and Governance)investments in China,SE Asia, India and Africa. She is co-founder (in 2009) of China Development Foundation, which focuses on education projects connecting East and West China.From 2016-17 Clare was the Chair of the British Chamber of Commerce in China following twelve years on the executive committee.
From 1999 – 2001 Clare worked in the corporate team of theDLA Piper London office. In 2001, she set up DLA Piper GroupConnect to catalyze the mergers of the European continental offices with Asia. She moved to Hong Kong in 2003 and workedin a pan-Asian capacity for two years. In 2005, she was instrumental in setting up the Beijing office. Clare worked inBeijing from 2005-2021 and currently divides her time betweenShanghai, Haikou and Beijing.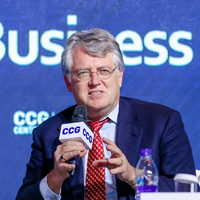 Jörg Wuttke, Vice President and Chief Representative of BASF China, based in Beijing. Since joining BASF in 1997, Mr. Wuttke has been responsible for helping guide the company's investment strategies for China, negotiation of large projects and government relations.
Previous to joining BASF, Mr. Wuttke worked with ABB for 11 years on the development and financing of large projects in China, Southeast Asia, Africa and Russia.
From 2001 to 2004 Mr. Wuttke was the Chairman of the German Chamber of Commerce in China. From 2007 to 2010, and 2014 to 2017 and again since May 2019 he is the President of the European Union Chamber of Commerce in China.
From 2011 to January 2020 Mr. Wuttke was Chairman of the BIAC China Task Force of the Business and Industry Advisory Committee to the OECD (BIAC), a Paris based body of major business associations that lobbies the OECD.
Since its establishment in 2013, Mr. Wuttke is member of the Advisory Board of Germany's foremost Think Tank on China, Mercator Institute for China Studies (MERICS), in Berlin.
From 2013 to 2016, and again since 2019 Mr. Wuttke is Vice Chairman of the CPCIF International Cooperation Committee, a group representing Multinational Companies in China's Chemical Association.
Wuttke has lived in Beijing for more than three decades. He is a regular writer for 'The Market'.
Andy Mok, CCG Senior Research fellow, CGTN Technology and Enterprise commentator. He joined the Rand Company in 1998, and was one of the first investment experts to join Morningside Ventures in the early 1990s. Mr. Mo currently runs a professional services company based in Beijing(Red Pagoda Resources). The company helps Chinese startups gain access to investment, key talent and media attention to accelerate their growth and success. His current research is mainly focused on the "Belt and Road Initiative" strategy and related investment opportunities. In addition, he has unique views on the development of artificial intelligence and drones, robotics and other topics related to innovation and entrepreneurship, and is regularly interviewed by leading media brands, including Associated Press, Bloomberg, CCTV, CNBC, India Today, Reuters, South China Morning Post and so on.