2021 West Lake Dialogue · Hangzhou
November 12 , 2021
---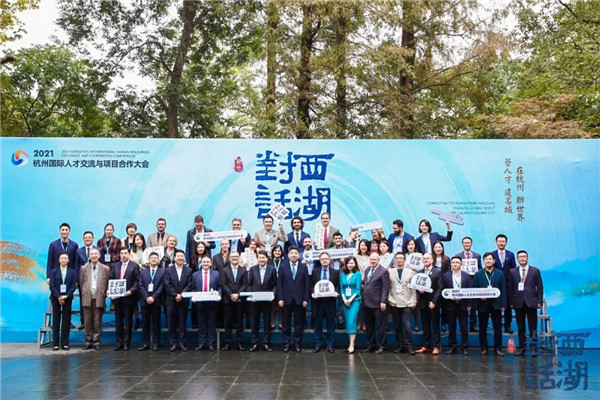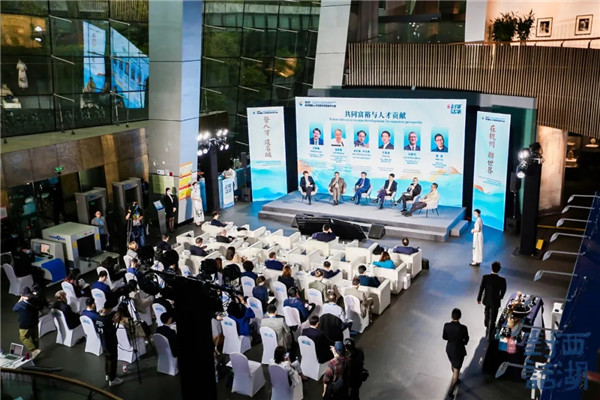 On November 7, the 2021 West Lake Dialogue was successfully held in Hangzhou. The event was co-sponsored by the Center for China and Globalization (CCG), the CPC Hangzhou Committee, and Hangzhou Municipal People's Government. It was organized by the Talent Division of the CPC Hangzhou Committee, the CPC Committee of Shangcheng district, and people's government of Shangcheng district, and joined by representatives from international organizations, international chambers of commerce and multinational companies, and the Global Young Leaders Dialogue (GYLD). Other attendees included entrepreneurs, business executives, and experts from think tanks and academia. Topics of the discussion revolved around common prosperity, talent acquisition and international cooperation. This forum was moderated by Dr. Mabel Miao, CCG secretary-general and founder of GYLD.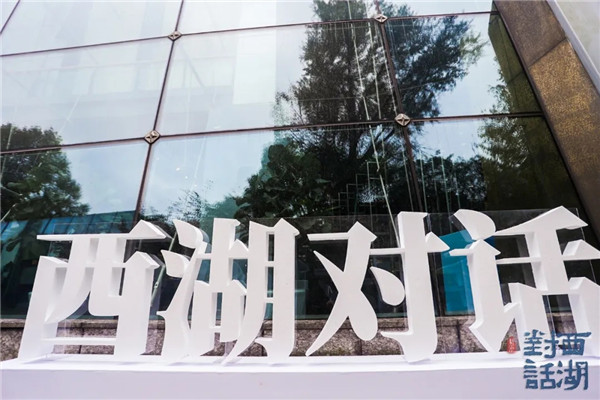 China's recent establishment of the long-term goal of common prosperity, referred to as a means to "properly deal with the relationship between efficiency and fairness", aims to strike a balance between reducing inequality and maintaining economic growth. This echoes with the goal of "Reduce inequality within and among countries", which lies at the heart of UN's 2030 Agenda for Sustainable Development. In this context, more enhanced strategies are called for at a local level. In light of a more globalized world than ever, talent development remains predominant in forming a more dynamic envrionment for the development of China and the world.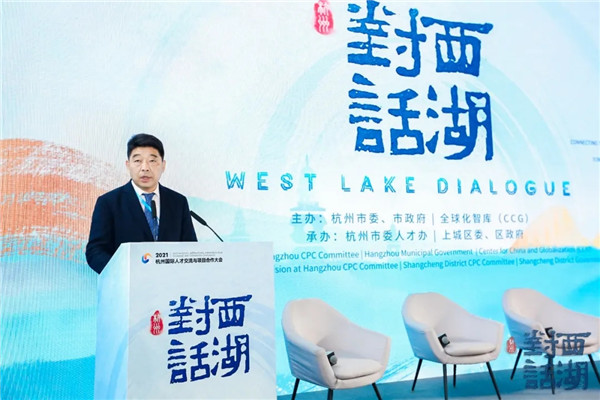 "Technological innovation is the first motivation that leads to high-quality development and talent is a driving force of innovation. In the future, we hope to build Hangzhou into a place where global talent can achieve their dreams and accelerate the speed at which Hangzhou attracts talent from all over the world. We are making every effort to build Hangzhou into a global friendly city," said Mr. Ke Jixin, vice-mayor of Hangzhou.
"As China further deepens reform and opening-up to other countries, attracting talent has become the top priority for its development. China is now providing a more open and equal environment, and is forging a cooperative platform for innovation and entrepreneurship of international talent," Dr. Wang Huiyao, president of CCG.
"Hangzhou's experience, as it develops, can be shared with other countries as we deliver on the 2030 Agenda…We need to ensure that we promote the free flow and exchange of talent that brings benefits to nations, talent which will allow us to better prepare for future crises and rebuild our world and secure a better, more sustainable future for our people and our planet, with strengthened solidarity with both younger and succeeding generations," said Mr. Siddharth Chatterjee, United Nations resident coordinator in China.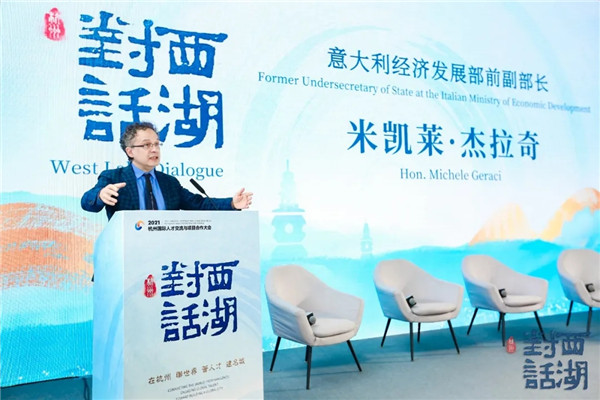 Hon. Michele Geraci, former undersecretary of State at the Italian Ministry of Economic Development, pointed out talent and soft power are closely related and gave examples of Italy. He also said that exchanges between China and Italy in historical culture, folk culture and trade have been active since the Italian explorer Marco Polo visited China in the 13th century. "We are in a good era and at the same time, shoulder an important historical mission. We should continue to promote interpersonal communication at all levels," Geraci said.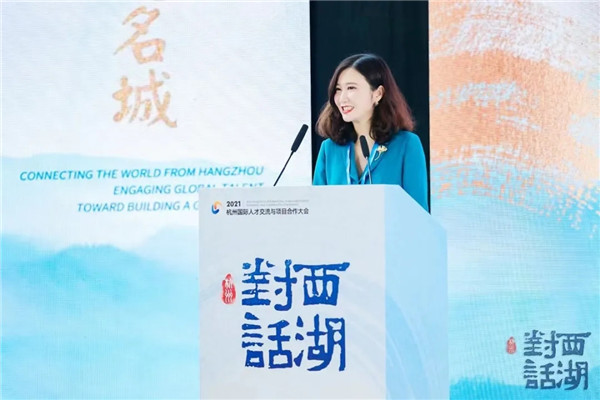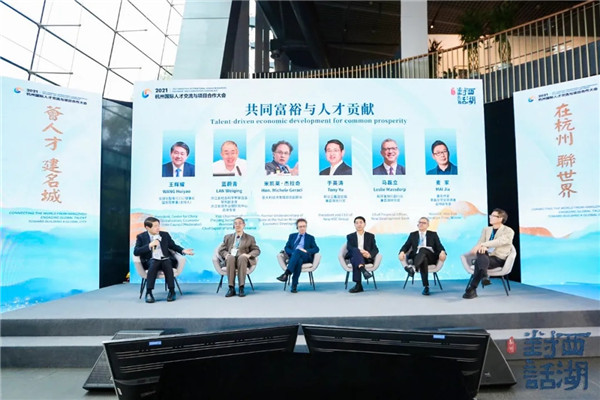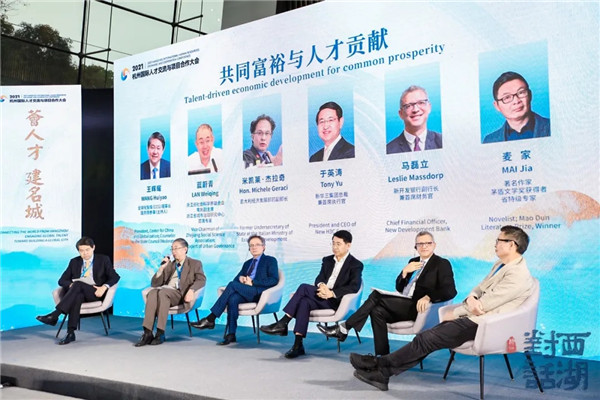 The first panel, "Talent-driven Economic Development for Common Prosperity," discussed issues including bridging the urban-rural divide, rural revitalization, tackling inequality through private-public partnerships and initiatives with international input, and ways to create a more friendly environment for talent. This panel was moderated by CCG President, Dr. Wang Huiyao.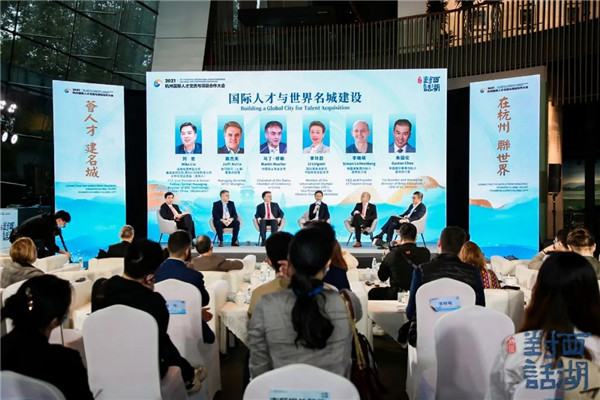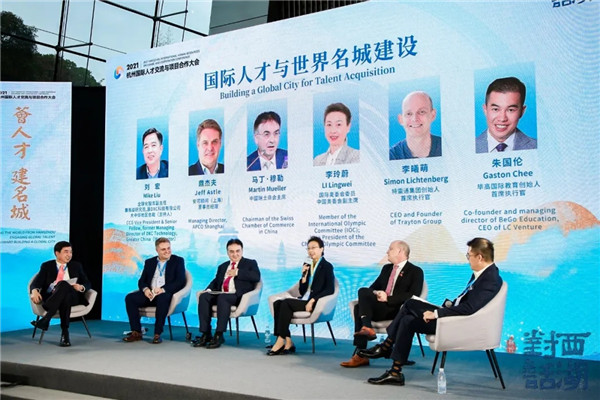 During Panel II, "Building a Global City for Talent Acquisition", topics explored included measures to attract international talent, global talent cultivation and development, as well as opportunities and challenges for MNCs under China's "dual circulation" development strategy. This panel was moderated by Mr. Mike Liu, CCG senior fellow and vice president and former Managing Director of DXC Technology in Greater China.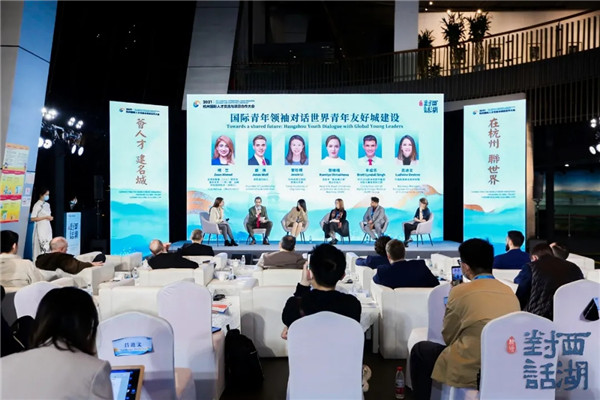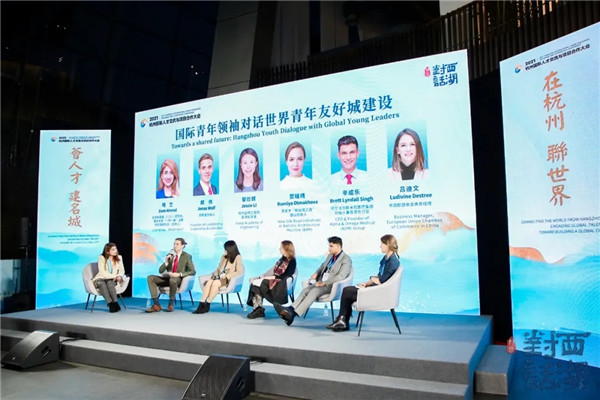 In the panel titled "Towards a Shared Future: Hangzhou Youth Dialogue with Global Young Leaders," representatives of GYLD were invited to discuss the role of international youth in Hangzhou's efforts to build an international metropolis, preserve its historical and cultural inheritance, and promote innovation. They also recalled how Hangzhou successfully hosted the 2016 G20 Summit and expressed hopes that Hangzhou will promote active interaction and innovation among young people. This panel was moderated by Ms. Zoon Ahmed, CCG fellow.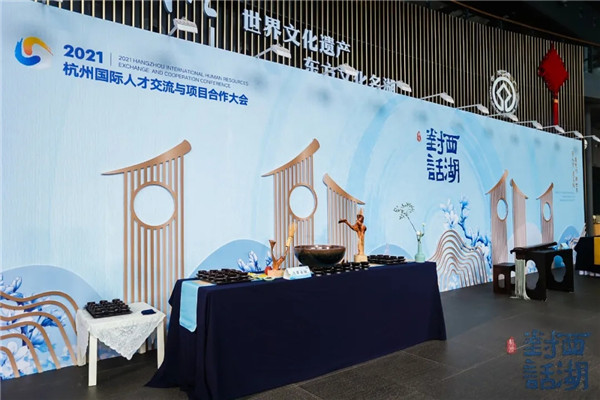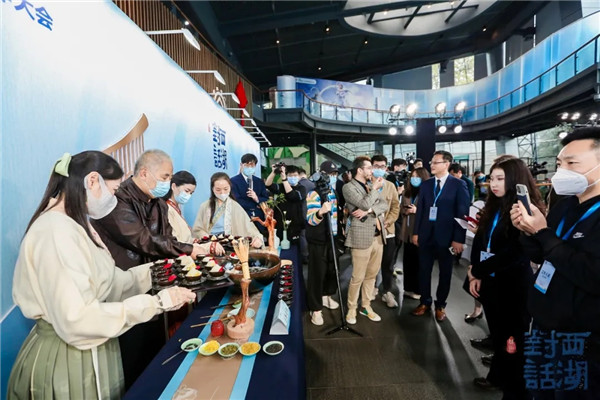 During the forum, guests also enjoyed a Guqin performance and tea ceremony, which highlighted Hangzhou's profound cultural heritage and unique Song-style aesthetics.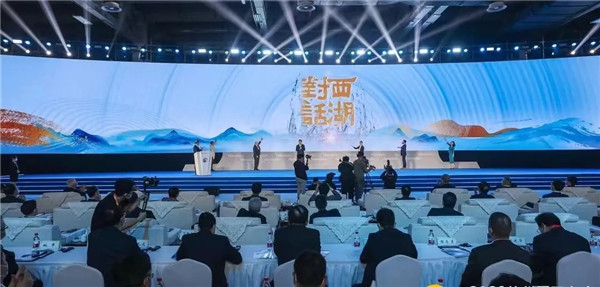 The West Lake Dialogue is a flagship international forum on global talent organized by the Hangzhou Municipal Government and the Center for China and Globalization (CCG). Based in Hangzhou, a global city built on international talent, the West Lake Dialogue serves as a platform for exchange and mutual learning on talent-led development, drawing on diverse global perspectives and insights from around the world.
Other participants included:
Jeff Astle, Managing Director of APCO Shanghai; Gaston Chee, Co-founder and managing director of BeGo Education and CEO of LC Venture; Ludivine Destrée, Business Manager of European Union Chamber of Commerce in China; LAN Weiqing, Vice Chairman of Zhejiang Social Science Association and Chief Expert of Urban Governance Research Center of Zhejiang Province; Jessie Li, Chief Scientist Yunqi Academy of Engineering; LI Lingwei, Member of the International Olympic Committee (IOC) and Vice President of the Chinese Olympic Committee; Simon Lichtenberg, CEO & Founder of Trayton Group; Leslie Maasdorp, Chief Financial Officer New Development Bank; MAI Jia, Novelist and Mao Dun Literature Prize Winner; Martin Mueller, Chairman of the Swiss Chamber of Commerce in China; Kseniya Otmakhova, New Silk Road Initiatives at Ballistic Architecture Machine (BAM); Brett Lyndall Singh, Founder & CEO of Alpha & Omega Medical (AOM) Group South Africa and vice president of China Africa Bridge; Jonas Wolf, Founder of LeaDAOship Leadership Accelerator; Tony Yu, President and CEO of New H3C Group
Keyword