[newsgd.com] New book offers insights into China and globalization
October 18 , 2021
---
The most serious global challenge at present is the COVID-19 pandemic, which is intertwined with geopolitics, affecting the international order to an unprecedented extend just like the 2008 global financial crisis, He Yafei, former Vice Minister of Ministry of Foreign Affairs of China and Distinguished Professor of Peking University, said at a book launch ceremony on October 11.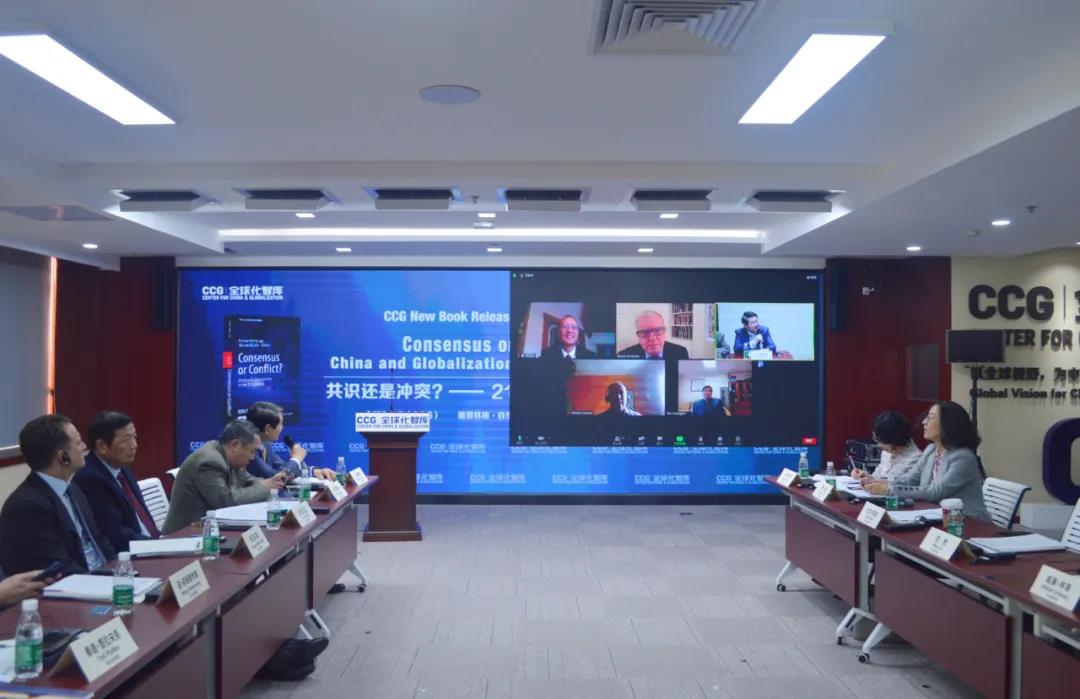 According to He, struck by the pandemic, the global economy is in constant recession with an increase of 12 million impoverished people across the world in 2020.
We are facing a new era with unprecedented changes, which calls for building a community with a shared future for mankind on the basis of common values and true multilateralism, He pointed out.
He believes that true multilateralism takes wisdom and courage, requiring countries to abandon "small gangs" bonded by ideology and identity politics as well as to enhance the solidarity of international communities.
The open-access book, published by Springer Nature in English, is titled Consensus or Conflict? -China and Globalization in the 21st Century and edited by Wang Huiyao, President of Center for China and Globalization and Alistair Michie, Secretary General of British East Asia Council.
Bringing together the wisdom of 38 leading international scholars and policymakers, it contains 35 essays covering widely concerned topics in globalization including global governance, climate change, public health, immigration, technological revolution, financial markets, sustainable development, and so on.
This book is the first in a series of five books CCG and Springer are currently publishing. All the books focus on China and globalization in a bid to provide a representative and in-depth look into China that has so far been lacking in the English-speaking world.
From newsgd.com, 2021-10-18