【China Daily】Global experts stress need for global unity
October 12 , 2021
---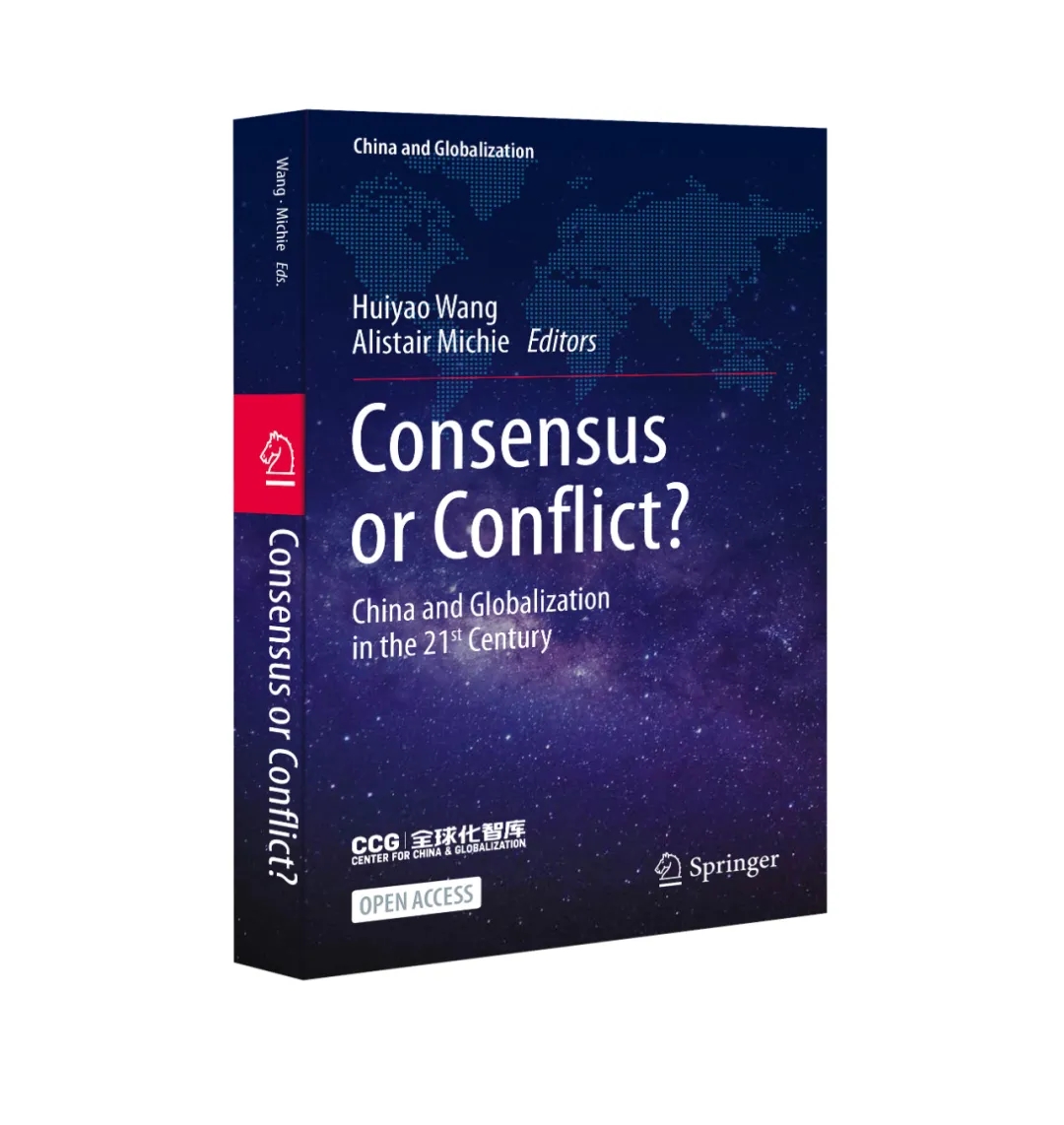 The book titled "Consensus or Conflict? China and Globalization in the 21st Century."
---
What is the future of globalization in an era of increasingly defined by economic crises, widespread populism, retreating internationalism? How can China work with other countries to fit in the trend of globalization?

A new book titled Consensus or Conflict? China and Globalization in the 21st Century, compiled by China's leading think tank Center for China and Globalization(CCG) brings together leading international scholars and policymakers to analyze why the current 'rules-based world order' needs reform. Overall, most authors stressed that a consensus must be reached about the future of our world.

In the book , Pascal Lamy, former director-general of the World Trade Organization suggests the COVID-19 pandemic has demonstrated the importance of global solidarity in combating the common problems of humanity.

While underlining the need to reform the existing international system where necessary as it fails to adapt to the changes in the world, Lamy called for international cooperation to promote multilateralism.

William Achauer, executive Editor of the book's publisher Springer Nature, said at the book's launching session on Monday that its content revealed that China, unlike the Soviet Union, is not only a socialist superpower, but also a highly successful national identity. As a new country, China's ancient civilization is very successful, a perfect combination of Confucianism and Marxism.

He Yafei, another contributor, and former Deputy Minister of Foreign Affairs of China, believes that the most severe global challenge today is the COVID-19 pandemic, which is entangled with geopolitics and has unprecedented impact on the international order. In a century of great changes, the world is in a period of historic change, and the international order naturally needs to be reconstructed and countries need to rethink their own positioning at this stage.

At the book launch, Zhu Guangyao, the former vice minister of finance, pointed out that mankind is now facing the impact of a new systemic crisis, especially in the economy, climate and energy.

He raised three key issues to deal with the climate change crisis: carbon market pricing, green investment and technology transfer, and adding that "Only when consensus is reached on these three issues can climate change be properly addressed."

As the main co-editor of this book, Wang Huiyao, president of CCG said the motivation for creating the book drew on the concept of "globalization," which represents the spirit and core culture of CCG. "We are living in an era of globalization. However, there are new bottlenecks in this era and global governance is now lagging behind globalization development, which requires a new global consensus for governance."

Overall, 35 international experts contributed their chapters in this new book. They have put forward many ideas and potential new policies, reflecting their vision of what this consensus should be and how it is the only way forward for the human race.
From China Daily, 2021-10-12