Dr. Mabel Lu MIAO elected as co-chair of T20 Task Force 8
February 01 , 2021
---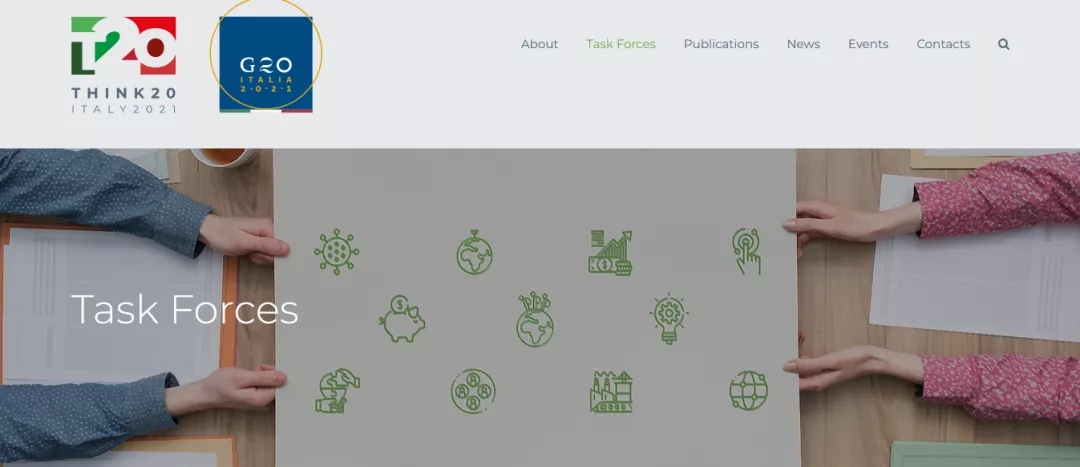 The G20 Summit 2021 will be held in October 2021 in Italy. In the lead-up to the G20 Summit, Think20 (T20) was held online on February 8 -9.
Mabel Lu MIAO, secretary-general of the Center for China and Globalization was selected to co-chair the T20 Task Force 8: Multilateralism and Global Governance. Dr. Miao was the only Chinese member and sole East Asian scholar on the task force.
Other co-chairs of TF 8 Multilateralism and Global Governance were Giampiero Massolo (lead co-chair), president of ISPI, James G. McGann, director of the Think Tank and Civil Societies Program at the University of Pennsylvania, Andrey Kortunov, director-general of the Russian International Affairs Council (RIAC), Nicoletta Pirozzi, head of Programme on European Union and Institutional Relations Management at the Istituto Affari Internazionali (IAI) and Manjeet Kripalani, co-founder and executive director of Gateway House: Indian Council on Global Relations.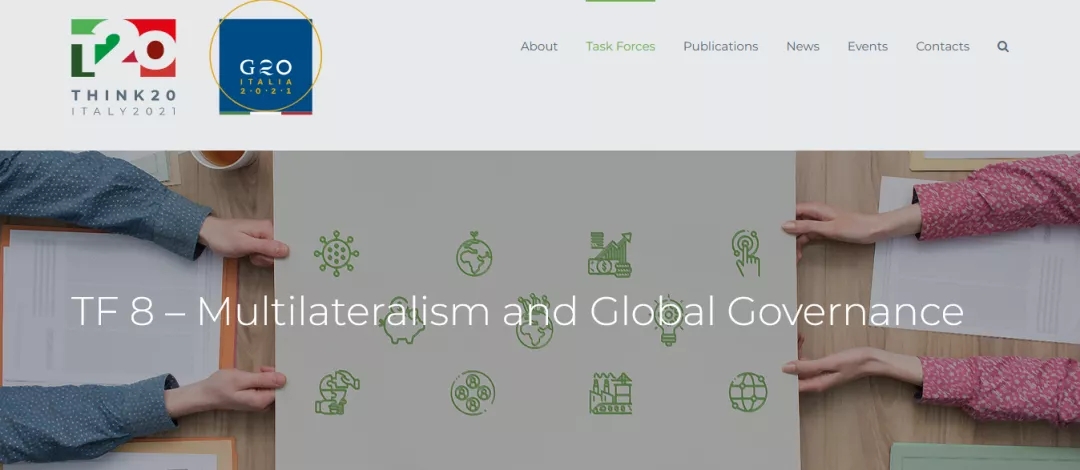 What is TF 8 Multilateralism and Global Governance?
As the foremost platform for international dialogue on global economic and financial issues, the G20 plays an important role in establishing high-level standards in global governance. T20 is the official engagement group of the G20, bringing together the world's leading think tanks and research centers. T20 is essentially the G20 think tank, working to provide research-based policy recommendations to G20 leaders. T20 is an important addition to key G20 agendas and a crucial platform for global think tank representatives to share their knowledge and insights. The considerable influence of T20 in policy making and implementation in the context of the G20 makes it a focus for a number of global players.
TF 8 Multilateralism and Global Governance examined 62 policy recommendations submitted by the most policy-influential think tanks around the world. Ten were selected during the first co-chair meeting, establishing a foundation for policy recommendations to be presented at the T20 meeting.
As one of the world's top 100 non-governmental think tanks, CCG is committed to studies on globalization, global governance and international relations. CCG is deeply involved in global governance and has contributed solutions unique to the perspective of Chinese think tanks. CCG has also participated in and held multiple international forums not only enhancing China's position in global health governance in response to Covid-19, but also economic recovery, climate change and other global agendas serving to further China's globalization efforts and give it a louder voice on international issues, enabling China to contribute to global multilateral cooperation and global development in the post-pandemic era.