CCG Speech Series: Kevin Rudd shares view on Sino-U.S. relations
May 17 , 2019
---
Kevin Rudd, former Australian Prime Minister and well-known China expert, delivered a keynote speech on the future of Sino-U.S. relations at Center for China and Globalization (CCG), May 17th, 2019. Kevin Rudd, current President of the Asia Society Policy Institute, was joined by a group of Chinese scholars and former officials engaged in the field of Sino-U.S. relations. In a private roundtable discussion following his keynote speech, Mr. Rudd and experts shared views and exchanged ideas on the future prospects of the world's most significant bilateral relationship. In the shadow of escalating trade tensions between China and the U.S., the event aimed to cast light on the current impasse and work towards solutions for the most pressing bilateral dispute facing the world at present.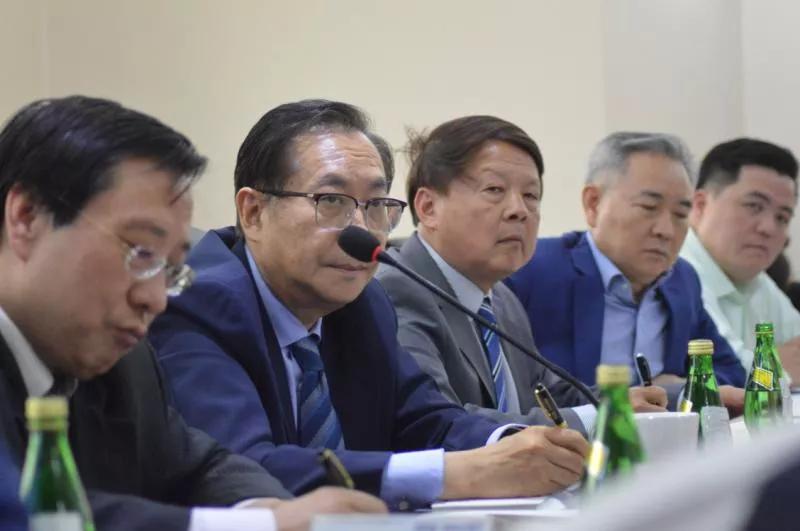 Dr. Wang Huiyao, President of CCG, hosted this private roundtable discussion and introduced the keynote speaker and other participants. Among those who participated in this discussion included Victor Gao, CCG Vice President, Sun Jie, Former Director of Department of Asset Management at China Security Regulatory Commission, President of Asset Management Association of China and CCG Senior Fellow, Zhou Xiaoming, Former Deputy Permanent Representative at Permanent Mission of China to the United Nations Office in Geneva and CCG Senior Fellow, Xu Hongcai,  Professor and Director of Information Department of China Center for International Economic Exchanges (CCIEE) and CCG Non-Resident Senior Fellow, Professor Shen Wei, Associate Pro Vice-Chancellor of Deakin University, Xiao Huilin, Deputy Director of CCG Belt and Road Research Institute, Andy Mok, CGTN Technology and Geopolitics commentator and CCG Non-Resident Senior Fellow, Qian Jing, Advisor to the President and a Research Fellow at ASPI, Dr. Mabel Miao, CCG Secretary General, and Dr. Ann Tang, CCG Vice Secretary General.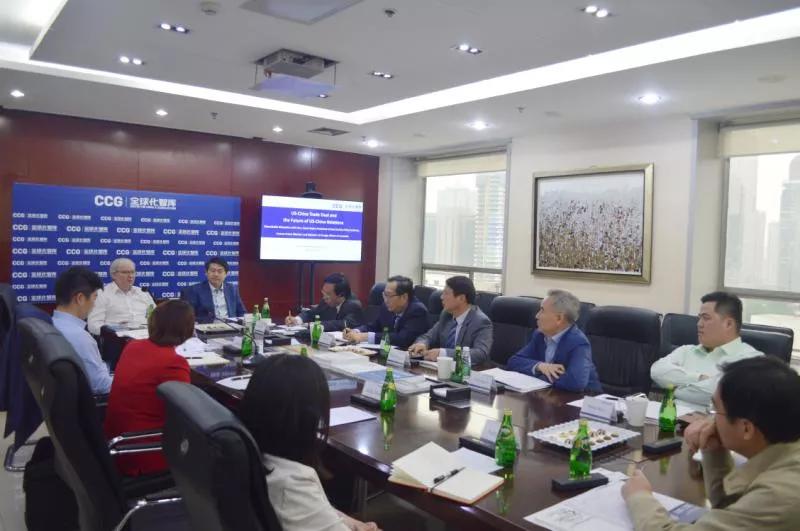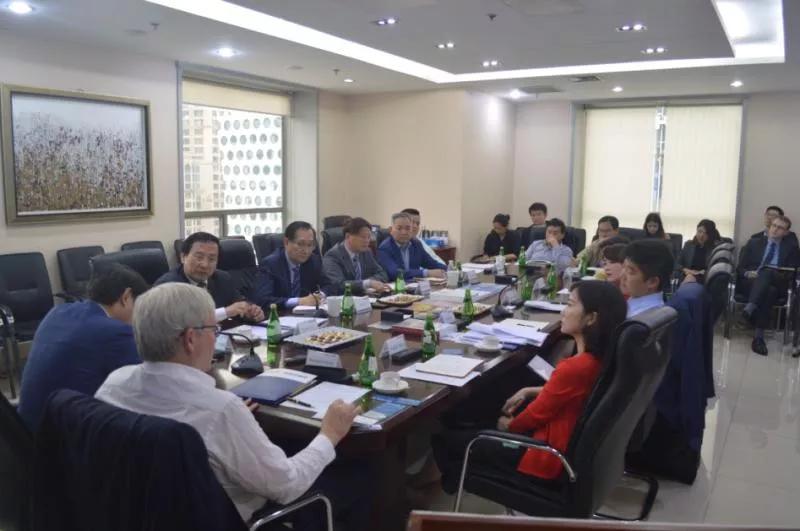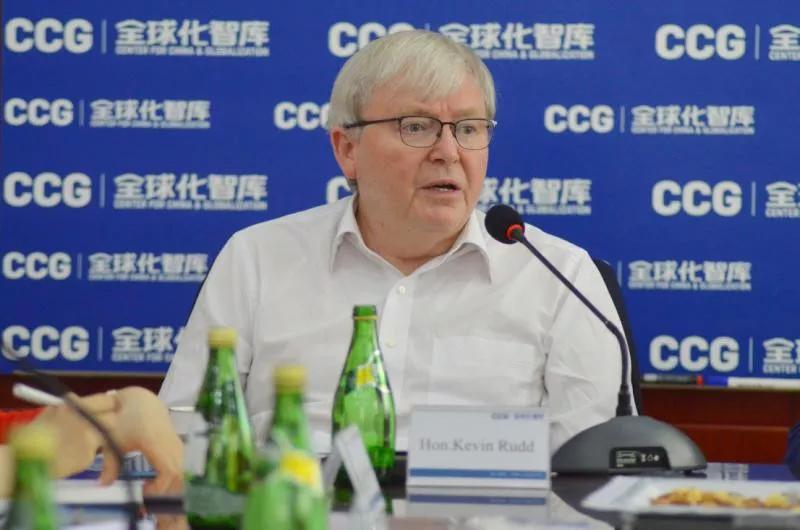 Kevin Rudd is a leading international expert on China. Beginning as a China scholar before serving as a diplomat at the Australian Embassy in Beijing, he returned to Australia to enter politics. He currently holds the position of inaugural President of the Asia Society Policy Institute and is a Senior Fellow at the Harvard Kennedy School's Belfer Center for Science and International Affairs. In these capacities, he has studied the question of how to manage China's rise peacefully andhas published books and many policy papers on Sino-U.S. relations and China's rise, namely U.S.-China 21: The Future of U.S.-China Relations Under Xi Jinping – Toward a New Framework of Constructive Realism for a Common Purpose and delivered a now-famous TED talk in 2015 on Sino-U.S. relations.
This paper and TED talk both detail three key steps which should be taken in order to build a common future for the U.S., China and the wider world. Firstly, there is a need to take a realistic approach in recognizing practical differences between China and the U.S., naming and managing the differences which cause tension. Secondly, there must be constructive engagement in areas of bilateral, regional and global interest where there is the potential for agreement between both sides. Finally, through this style of constructive engagement, sufficient strategic trust will have accumulated in order to readdress the realist differences which exist between both nations, thereby clearing the way for a common future.
CCG is a leading non-governmental Chinese think tank and is ranked in the top 100  globally according to the University of Pennsylvania's Global Think Tank Index. CCG is committed to the study of globalization, international relations, among other topics. As a globally-focused think tank, CCG functions as a platform which gathers leading Sino-U.S. relations experts and scholars and hosts roundtable seminars, speeches and discussions on the most pressing issues facing China and the U.S. at present.
Keyword