8th China and Globalization Forum
June 06 , 2023
---
Theme:
Time:2023-06-19 08:00—2023-06-21 12:00
Location:Beijing
Form: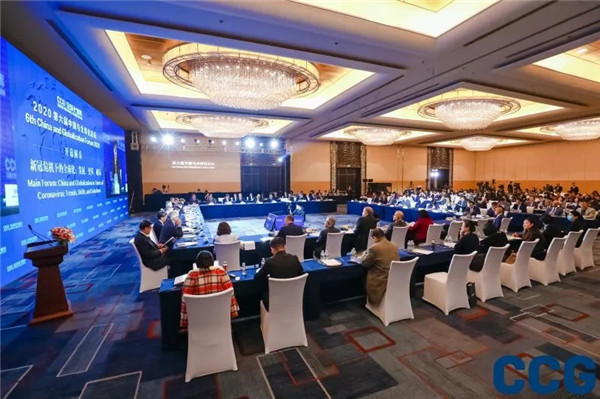 The China and Globalization Forum is the first think tank-hosted forum initiated and founded by CCG to focus on a shared destiny for all humankind and China's globalization development.
It has been successfully held for eight consecutive years since its establishment in 2015. As one of the few high-profile international forums hosted by a think tank in China, the China and Globalization Forum seeks to promote international dialogue and cooperation. It focuses on key topics every year and developments in economic globalization. Every year, hundreds of experts from home and abroad in the field of globalization participate in the forum to jointly deepen China's reform and opening up, actively promote globalization and participate in global governance, and build social consensus for future globalization. Dignitaries, envoys of many countries in China, representatives of international organizations, and noted scholars attend the forum to give speeches and exchange ideas. This forum is hosted by CCG, co-organized by the Chinese Society for International Economic Cooperation of the Ministry of Commerce, and supported by the Beijing Dongyu Globalization Think Tank Foundation, the Adenauer Foundation, Asia Foundation, McKinsey Global Institute, and Hang Lung Properties.