Miao Lu: It is vital to engage in dialogue and exchange ideas
August 25 , 2020
---
The US video communications software Zoom has announced it will stop direct sales in China starting on August 23 and change to an agency cooperation model. Although it promises not to affect corporate users within the next three years, these changes will still affect international conference arrangements that rely on network connections. How does this change affect international institutions in China?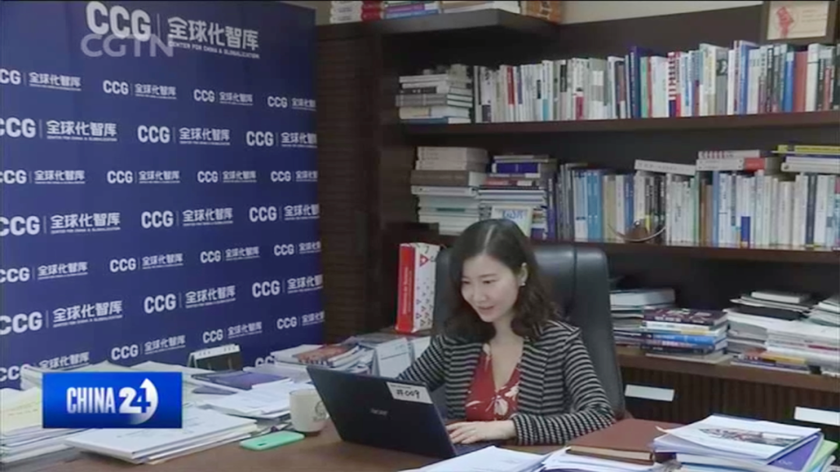 On August 25, 2020, the China Global Television Network (CGTN)interviewed Miao Lu, secretary-general of the Center for China and Globalization (CCG).
Miao said that Zoom might be the most popular and useful platform that allows people to conduct virtual meetings and enables businesses and associations to continue operating during the current COVID-19 pandemic.
She said that so far, CCG has held around 30 webinars via Zoom both in Chinese and English, covering a wide range of topics, including China-US non-governmental anti-pandemic cooperation, global governance and cooperation in public health, international education, multilateral cooperation, global talent mobility, and food security. Miao said these webinars had brought together hundreds of leading experts, top think-tankers, scholars, senior representatives from chambers of commerce, and policymakers from many institutions in different countries. For example, CCG has worked with the World Bank, the US Chamber of Commerce, the Dialogue of Civilizations Research Institute (DOC), and the Academy of Contemporary China and the World Studies (ACCWS). Miao added that CCG has also worked with some leading American think tanks such as the Hudson Institution, the Center for Strategic and International Studies (CSIS), and the Heritage Foundation.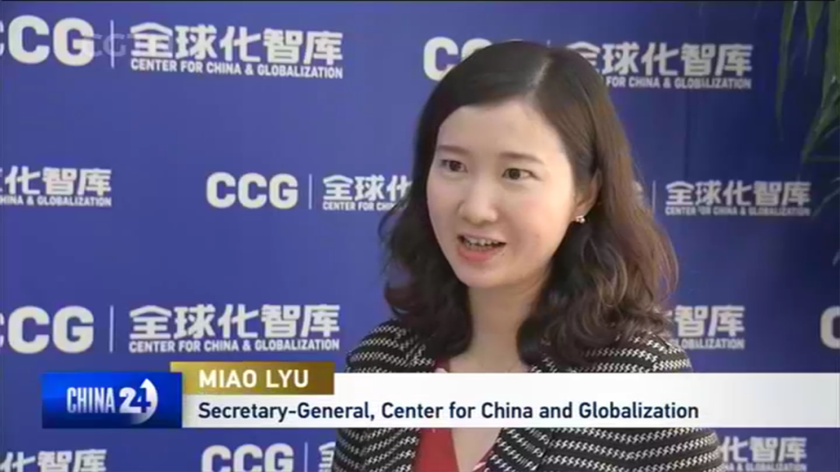 Miao pointed out that in the current moment, when some national governments are turning inward and retreating from international cooperation, the world is witnessing an increase in populism, nationalism, and protectionism, and complex, cross-cutting threats are driving increased uncertainty, such as the current pandemic. She said that these challenges signal a need for more effective and regular global cooperation through transnational institutions. Miao noted that under this situation, think tanks have become unique actors in global policymaking and play a key role in maintaining ties of knowledge-sharing to address transnational challenges, particularly in these times of disruption and change.
Miao said that engaging in dialogue and exchanging ideas is vital in these times, and that some applications like Zoom are very useful for webinars and continued communication opportunities. She added that when Zoom said it would halt direct sales of products to users in China and switch to a partner-only model, it won't have a huge impact since there are many other options. However, it will cause some inconvenience because Zoom has grown in popularity and usage due to the recent pandemic. She further explained that if there are two different systems, when you try to connect with international counterparts, it will definitely cause some inconvenience. She also said that the move Zoom made toward China has caused some negative sentiment to Chinese users, which is not good for exchanges that can help people to deepen friendships and mutual understanding.
Under the threatening clouds of China-US frictions, Miao said that finding ways of effective communication and cooperation that can minimize friction and prevent escalation from self-harm and damage to the world requires that we connect closely. She expressed hopes that platforms like Zoom can play a bigger role in keeping dialogues and conversations today.
From CGTN, 2020-8-25
Keyword