CCG Exchange Meeting with 25 Ambassadors from Different Countries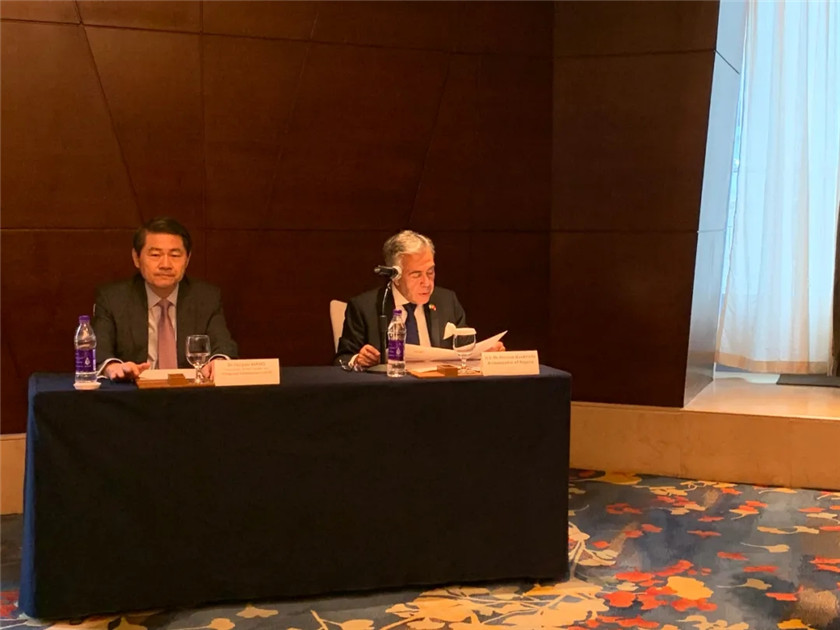 On September 23, 2020, the Algerian Embassy in China and the Center for China and Globalization (CCG) jointly held a discussion on "The Chinese Economy in the Post-COVID-19 World. " His Excellency Ahcene Boukhelfa, Algeria's ambassador to China, presided over the event. Dr.Wang Huiyao, founder and president of CCG, gave a talk in the meeting and had discussions with honourable ambassadors from Algeria, Austria, Azerbaijan, Cape Verde, Egypt, Equatorial Guinea, Finland, Jamaica, Jordan, Kenya, Kuwait, Libya, Malta, Palestine, Qatar, Russia, Saudi Arabia, Sudan, Tunisia, Turkmenistan, the United Arab Emirates and other countries, as well as the permanent representative of the African Union in China.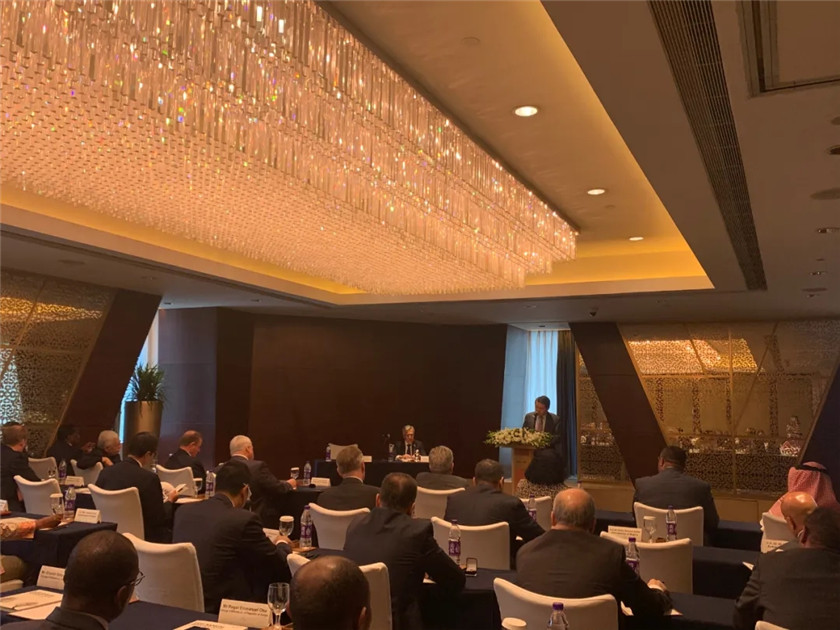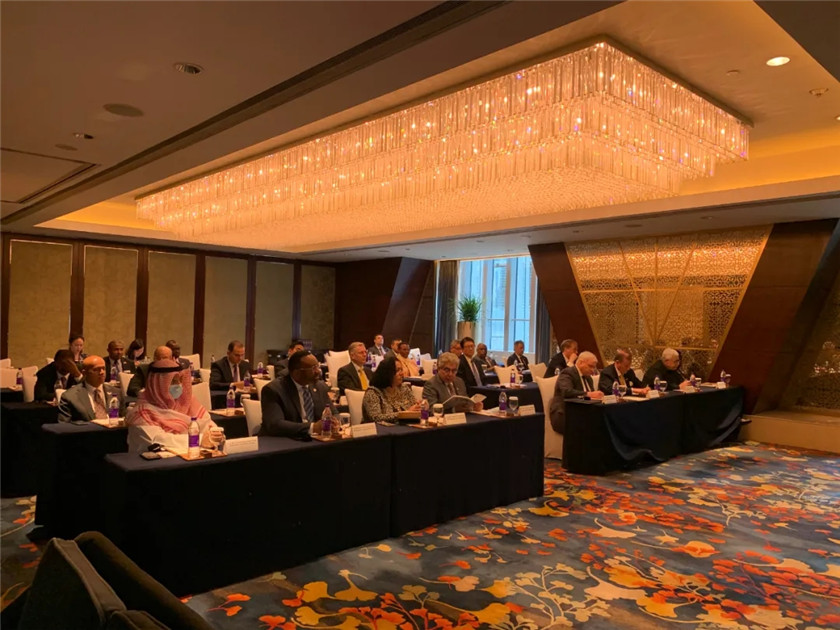 Dr. Wang Huiyao first said that it is a great privilege to meet all of the ambassadors. He pointed out that China's economy is currently trying to be on the tight track and trying to help the world economy out of the pandemic recession.  He said that in the past four decades, China's domestic demand has grown significantly and the government has implemented Reform and Opening-up policies. With the dual circulation new policy, Dr. Wang said that China wants to mix more domestic economy with the world economy. He added that at present, China is creating a new developmental pattern in which the domestic and international economic cycles promote each other.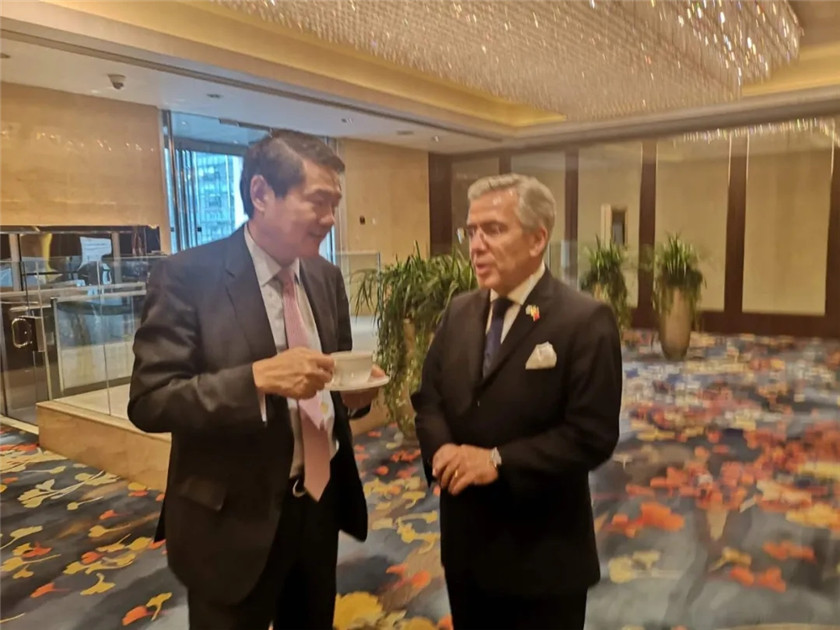 Dr. Wang noted that the domestic cycle enables deeper participation in the international cycle, creates advantages in international cooperation, and helps achieve a higher level of opening-up. He said that China's current "new infrastructure" will encourage a variety of fields to grow, including digital economy, 5G, Internet of Things, artificial intelligence and other fields. He said that the digital economy is playing an important role in China's economy.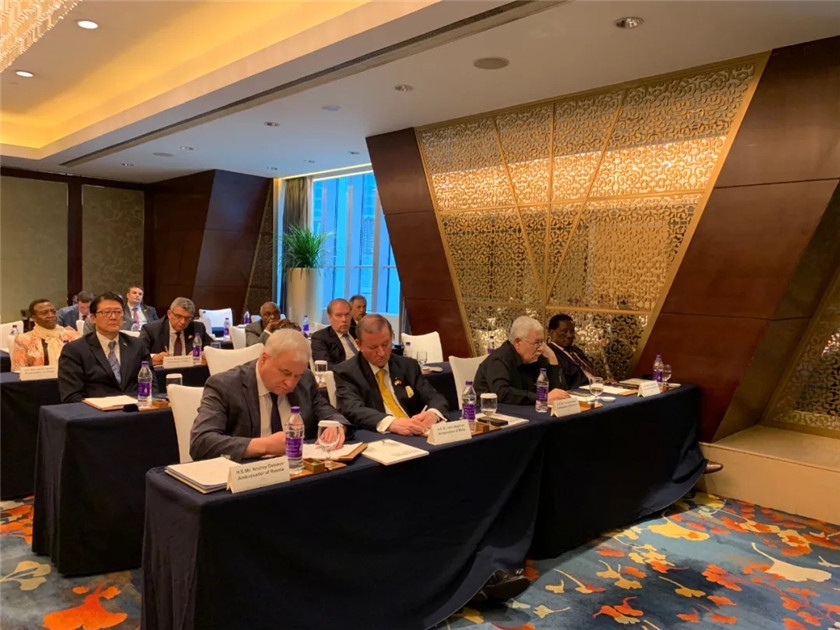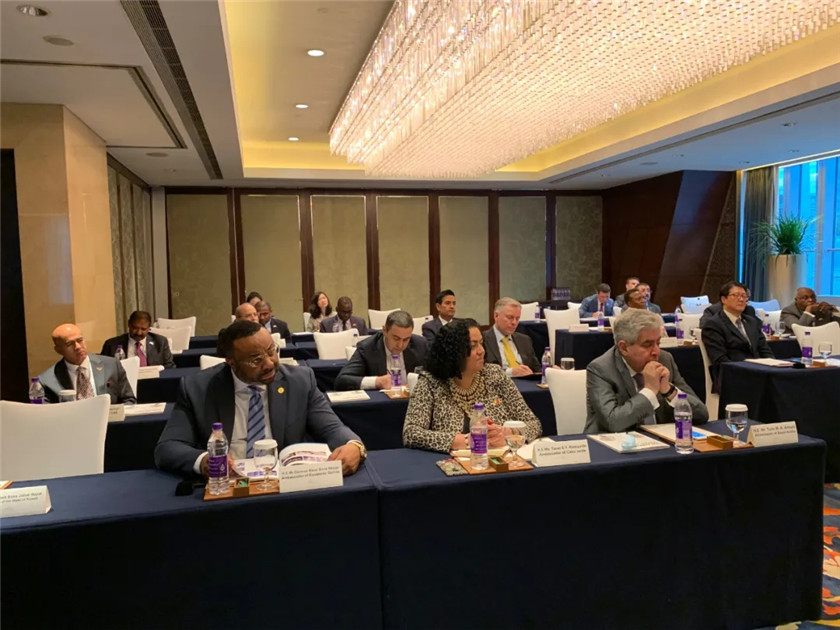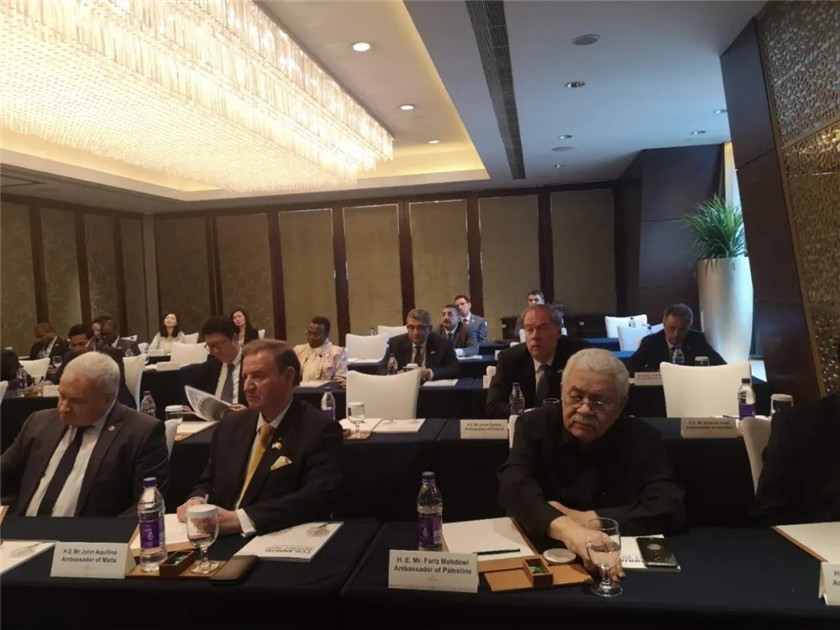 In the Q&A session, Dr. Wang talked about the Belt and Road Initiative, the impact of the pandemic on China's economy and society, the situation of foreign companies in China, trade frictions between China and the US, China's innovation and governance models, the semiconductor industry, and digital currency.He stresses that it is such a great learning opportunity to learn and to hear from excellencies ambassadors directly and he thanked Algeria Ambassador for the initiative.
As a leading Chinese global think tank, CCG is committed to research in the fields of globalization and international relations, and maintains close relations with embassies of various countries. At this critical stage of the world's economic and social recovery following the COVID-19 pandemic, CCG President Dr. Wang Huiyao communicated face-to-face with the ambassadors of 25 countries to China, reflecting the role of think tanks in Track II Diplomacy. This event not only strengthened understanding and communication between China and many other countries, but also a great opportunity to hear honourable ambassadors unique views and suggestions first hand.