Re-Launching Urban Talent Attraction and Retention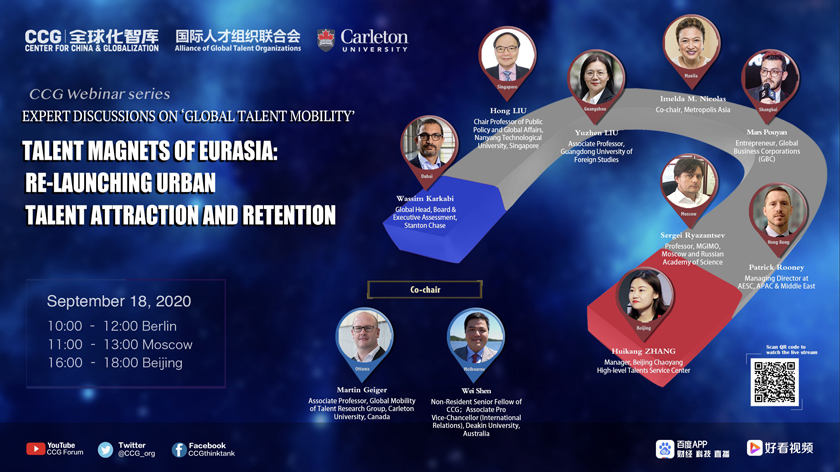 On September 18th, 2020, the Center for China and Globalization (CCG), the Alliance of Global Talent Organizations (AGTO) and the Global Mobility of Talent Research Team of Carleton University held their second joint virtual expert discussion on global talent mobility. This time the discussion focused on some of the leading talent magnets in Eurasia and the question of how to relaunch and enhance their urban talent attraction and retention post- COVID 19.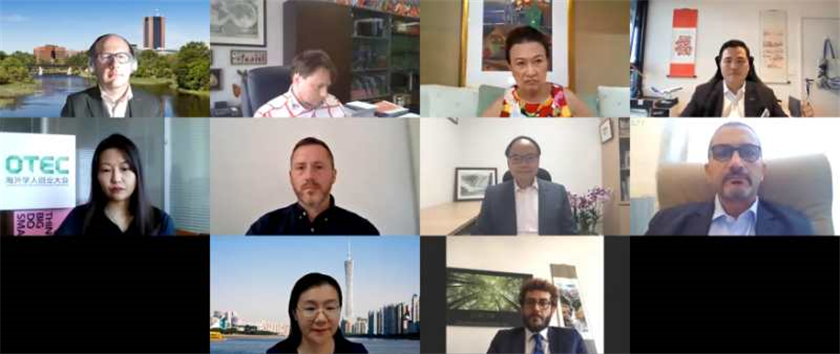 Martin Geiger, Associate Professor at Carleton University and member of the Steering Committee of the International Metropolis Project, and Shen Wei, Associate Pro-Vice-Chancellor (International Relations) at Deakin University, Australia, co-moderated the webinar. Wassim Karkabi, Global Head of Board & Executive Assessment at Stanton Chase; Hong Liu, Chair Professor of Public Policy and Global Affairs at Nanyang Technological University (Singapore); Yuzhen Liu, Associate Professor at Guangdong University of Foreign Studies (Guangzhou); Imelda Nicolas, the Co-Chair of Metropolis Philippines; Mars Pouyan, a business expert and founder of Global Business Corporations (GBC); Patrick Rooney, Managing Director at the Association of Executive Search Consultants (AESC); Sergei Ryazantsev, Professor of Moscow State International Institute of International Relations (MGIMO) University; and Huikang Zhang, the manager of Beijing Chaoyang High-level Talents Service Center participated in the discussion.
Dr. Geiger started by pointing out that discussions on how to attract and retain talents often get lost in geopolitical discussions. Instead of country vs. country debates, cities and their innovation eco-systems as well as companies should move into the focus of attention, and the question how cities and companies can effectively attract and recruit talent, and successfully relaunch their economies post-COVID 19.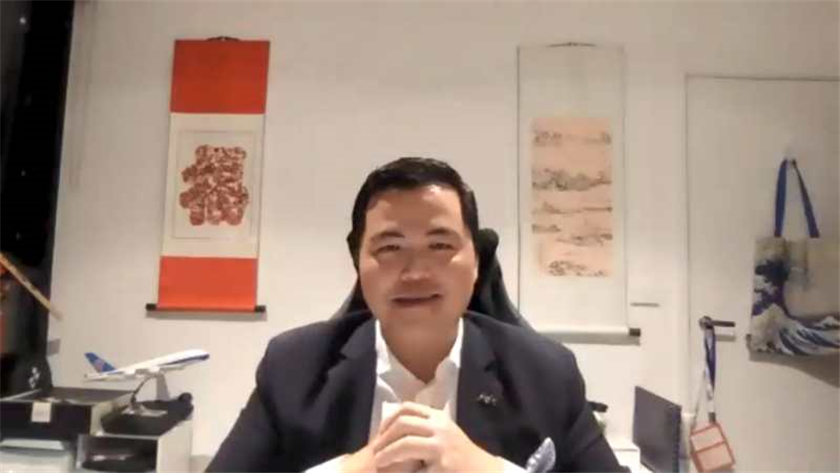 Dr. Wei pointed out that COVID-19 indeed has been a gamechanger for leading talent magnets in Eurasia and brought various challenges. At the same time, though, the pandemic offers the opportunity to re-assess previous practices and strategies, and to acquire enhanced forms of talent management. Decision makers, business leaders and experts can learn from each other and the experience of different Eurasian cities and "talent magnets" on how to attract talents, and effectively run urban economies and talent governance programs.
The Global Competition for Talents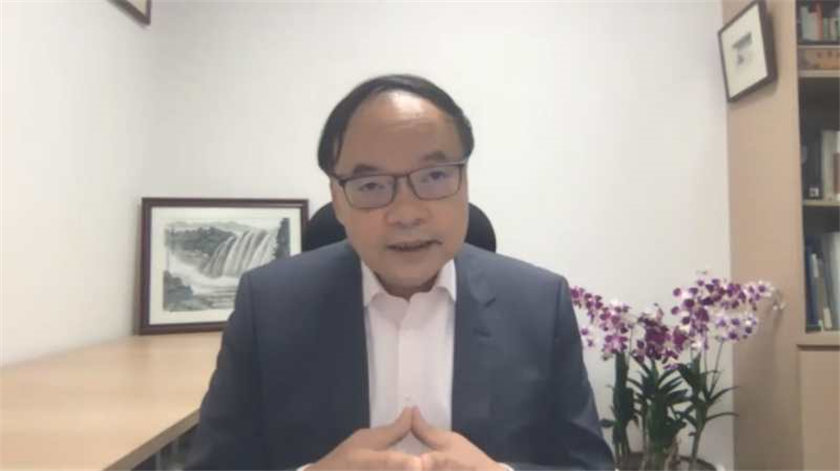 Dr. Liu said that the key to Singapore's remarkable economic progress lies in its talent strategy, including attracting, retaining and managing local and global talents. Singapore continues to pursue a talent strategy that centers on Singapore's domestic talent workforce. At the same time, Singapore prepares to opening up to global talent. Dr. Liu stressed that Singapore is to remain a very open and global economy; and effective talent management, as in the past, is to remain a key pillar of Singapore's public and urban innovation policy. Tackling the challenges of the pandemic, Singapore needs to make sure to continue its successful path of talent attraction, and to continue attracting foreign investment.
Huikang Zhang mentioned that life in Beijing has returned to normality in an orderly manner. Although the Beijing epidemic broke out twice in the past 8 months, it was quickly contained. Although the local economy is inevitably affected by the epidemic, it is rebounding rapidly. Beijing has already started to relaunch and strengthen its talent attraction. An example includes the recent Overseas Talent Entrepreneurship Conference (OTEC) which this year, directly following up the pandemic, attracted more participants than ever before.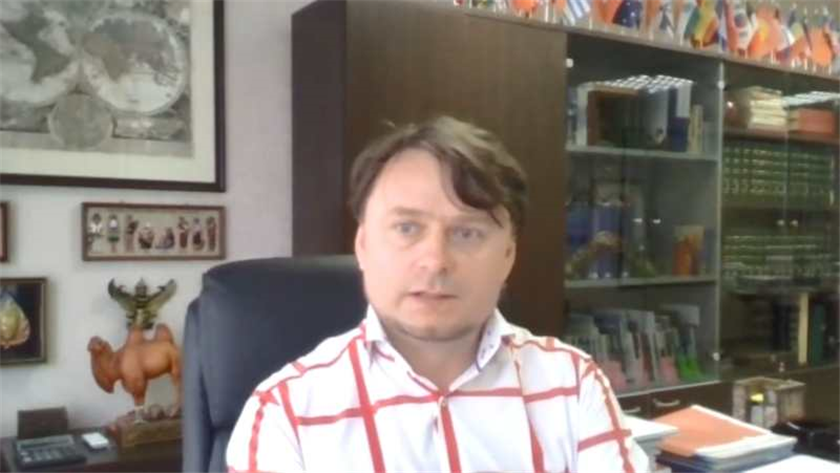 Dr. Ryazantsev pointed out that Russia is continuing to promote free labor mobility between the countries of the Eurasian Economic Union (EEU). Already now, talents from Russia, Kazakhstan, Belarus, Kyrgyzstan, and Armenia can work without work permits and benefit from special quota permits in EEU member states. In August 2020, the Russian Presidency also started to implement its new and much more simplified employment law, which gives international students the permission to work in Russia during their studies and following their graduation. Employers no longer require special authorizations to hire foreign students. In addition, a number of programs continues supporting universities and leading science and technology centers in attracting foreign talent, including programs that provide significant funding support to Russian employers in hiring and retaining talent. The Russian government intends to increase the number of international students in Russia from 297,000 to approximately 425,000 by 2025. In Moscow alone, more than 24 post-graduate institutions and academic programs exist that can rely on their longstanding collaboration with leading foreign universities when relaunching talent mobility post-COVID 19, and the training of talents in IT, engineering and other fields of Science, Technology, Engineering and Mathematics (STEM).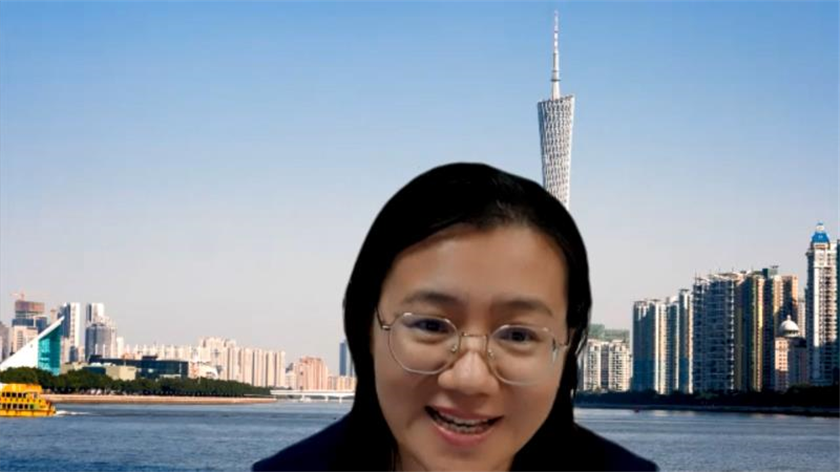 Dr. Liu from Guangzhou added that in terms of attracting and retaining international talents, Guangdong province has been affected by the epidemic like other global cities due to the continuing challenge of international travel restrictions. At present, the control of recruiting overseas staff is still relatively tight, and the urban economies of Shenzhen, Hong Kong, Zhuhai, and Macau need to work within the existing frameworks of control. There is need to successfully relaunch talent attraction, and to increase foreign and domestic investments in order to re-introduce and retain talents for the innovation and growth of Guangdong's urban growth and innovation poles.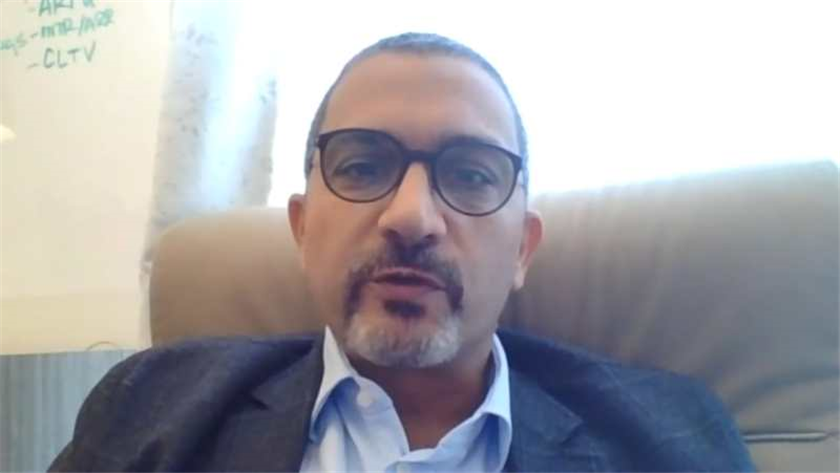 Wassim Karkabi mentioned that before the epidemic, Dubai attracted significant numbers of foreign talents from all levels. Following the global COVID-10 outbreak, the governments of Dubai and Abu Dhabi implemented new rules to ensure the safety of workers and the domestic work force and population. It is estimated that in the United Arab Emirates (UAE) alone, approximately 900,000 people – out of a total population of 9.6 million – have lost their jobs during COVID-19. The UAE now started to relaunch and continue its attraction and retention of high-skilled professionals considering the continuoing demand for senior professionals and other talents in ongoing projects.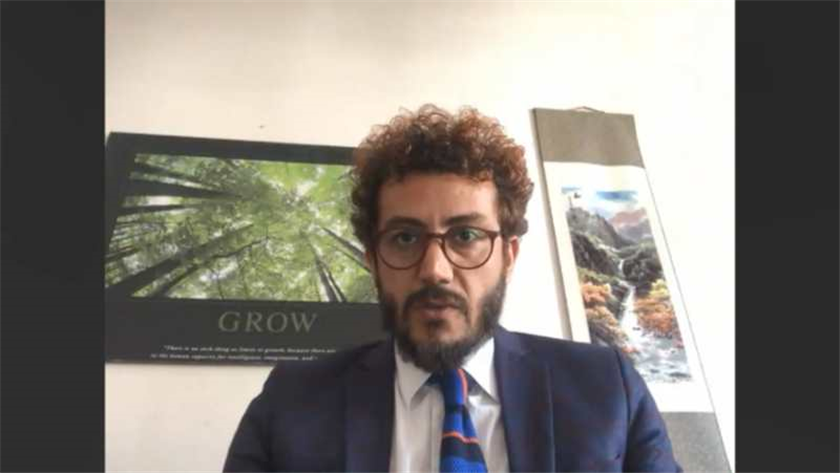 Mars Pouyan explained that Shanghai can be considered to have good and efficient policies and strategies in place to attract and retain talents. He suggested that Shanghai and other cities need to make sure that these talent policies are communicated more strongly in the global media, following the successful examples of e.g. Dubai in the UAE. There continues to be a key challenge to understand and promote the global talent market better, and global media plays a crucial role in relaunching talent attraction successfully across leading urban economies. Talents are attracted by competitive salaries, but also by necessities and opportunities in their daily life. In China, there are still some challenges for foreign talents to engage in freelance work and to come as freelancers to China. Freelancers, however, now more than ever are important in relaunching urban economies and would require enhanced pathways of talent attraction and management.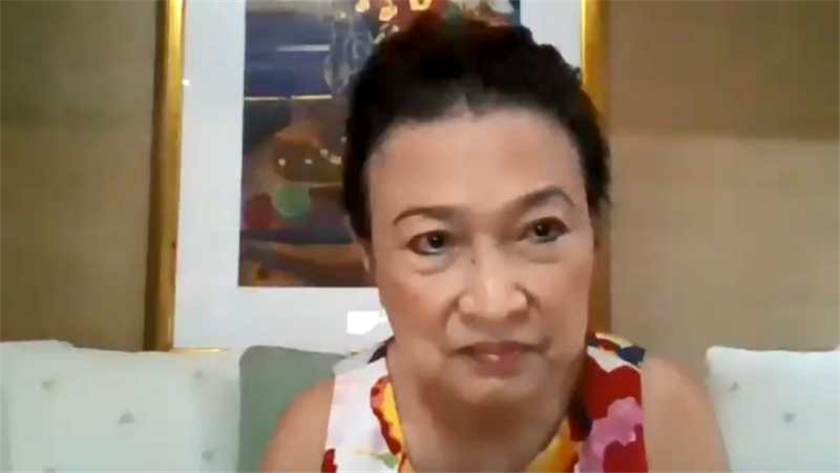 Imelda Nicolas pointed out that Philippines, a major sending country of medical talents to the United States of America, was significantly impacted by restrictions on talent mobility. An important development has been, that in August, medical talent was approved and allowed to leave again and to continue working in other countries, and special channels for medical talent to work in the United States have been successfully relaunched.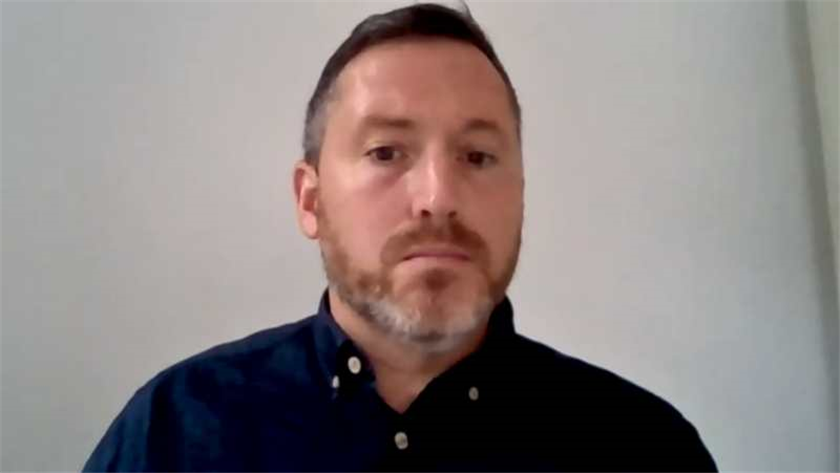 Patrick Rooney emphasized that the epidemic has affected the flow of talent throughout the Eurasian region. The question now is, whether foreign talents continue to be willing to relocate, considering issues such as existing barriers to talent mobility, quarantine and other requirements. He believes that the epidemic has brought about long-term changes to employment and urban talent attraction and retention. Companies reconsider their need of having regional headquarters, and Eurasia's talent magnets are significantly challenged by these and other developments. There is strong need for cross-regional leadership alliances and organizations like the Association of Southeast Asian Nations (ASEAN) or the Alliance of Global Talent Organizations, launched by CCG, to promote and successfully relaunch talent mobility and management.
How Talent Policies Will Change in a Post-Pandemic Era?
Patrick Rooney pointed out that companies and their human resources (HR) teams have turned to introducing advanced virtual work and collaboration methods. Virtual and remote work is becoming more and more common. Due to travel restrictions, companies lack face-to-face interview opportunities, which also makes the evaluation of talents and the assessment of their skills more challenging.
Huikang Zhang pointed out the successful experience of the Overseas Scholars Entrepreneurship Conference (OECT). This platform continues to be important to inform entrepreneurs and talents about the various policies and strategies that exist in Beijing and other Chinese cities for attracting and retaining talent. Several companies, including start-ups have contributed funding to retaining global talent in China, and policymakers have successfully implemented various programs to minimize the impact of the epidemic on companies, especially start-ups, and their domestic and global talent workforce. There is a need for some continued immediate incentives, e.g. the need to reduce taxes and rents, encourage ordering products and services from local companies, provide or extend loans to start-ups, and provide labor cost subsidies for enterprises and so on.
Dr. Hong Liu mentioned that in his book Singapore's Talent Strategy and Practice, co-authored in 2016 with CCG President Dr. Huiyao Wang, effective policies and strategies for talent attraction and retention had been highlighted. There is however a need, even among Singaporean decision-makers and leaders to look and learn from the experience of other cities and countries in managing talent mobility, and to emulate some of their best practices in attracting and retaining talent.
Wassim Karkabi pointed out that many multinational organizations have adopted remote working. He believes that what we are seeing a "brave new world" in relaunching urban economies and talent mobility. The epidemic is a catalyst for a new era, digitization has accelerated, and large multinational companies have already moved forward on this trend. He emphasized that whether the epidemic is there or not, societal values and economic incentives and stimuluses will be important in determining how effectively companies are able to respond to ongoing and future challenges in terms of talent attraction and retention.
Dr. Yuzhen Liu suggested that China's international talent retention policies could be further enhanced. International students, for example, account for a very large proportion of global talents living already in China and familiar with local culture, language and requirements. In 2018, there were 500,000 international students in China, which was basically the same as the number of Chinese students studying abroad. However, less than 5% of these students have been allowed to remain in China following their graduation, and there is strong need to promote better pathways for international students interested in staying and working in China, to match them e.g. with suitable jobs and employers locally. Chinese cities are able to learn from other leading talent cities, and develop appropriate strategies to retain international students for post-graduate work and careers in China.