CCG delegation joins CSIS China Power debate
To strengthen China-US bilateral academic and cultural exchange, a CCG delegation led by President Wang Huiyao paid a visit to the United States in early December 2019.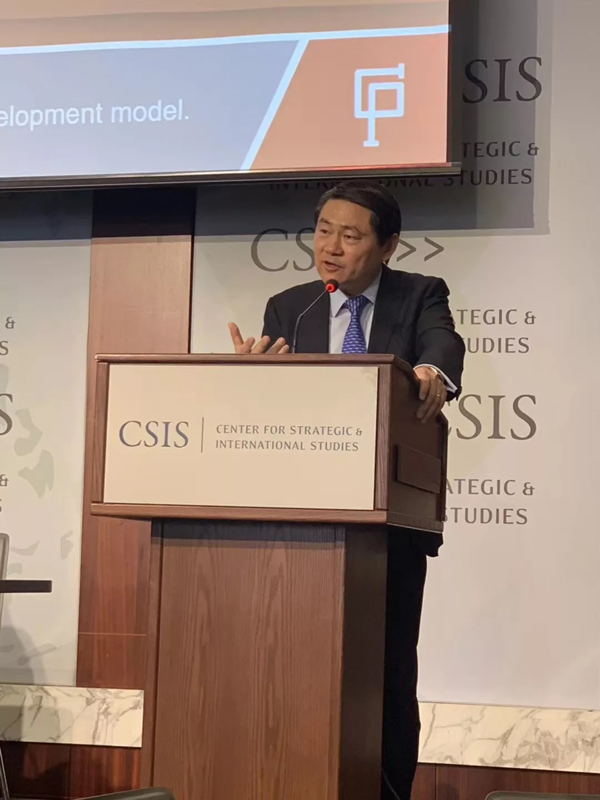 As one of the stops of its visit in Washington, D.C., CCG President Wang Huiyao joined the event "China's Power: Up for Debate (2019)" at the Center for Strategic & International Studies (CSIS) on December 4, as the only representative from China at the event.
The event was presided over by Bonnie S. Glaser, senior adviser for Asia and director of the China Power Project at CSIS, and addressed by US Senator for Georgia David Perdue.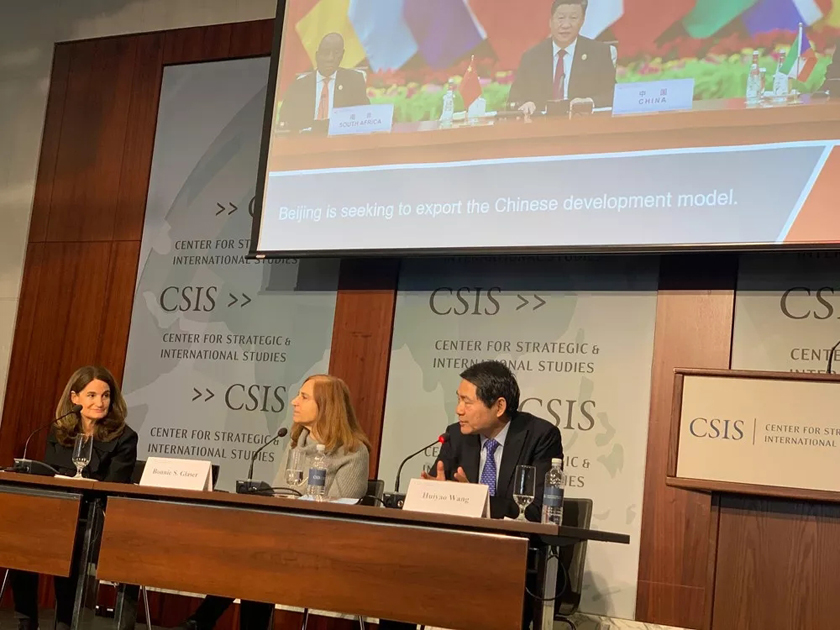 During the debate, Wang argued against the motion "Beijing is seeking to export the Chinese development model" opposing Elizabeth Economy, C. V. Starr senior fellow and director for Asia studies at the Council on Foreign Relations. Based on facts and extensive data, Wang sought to address misperceptions and improve understanding and trust regarding China's development path.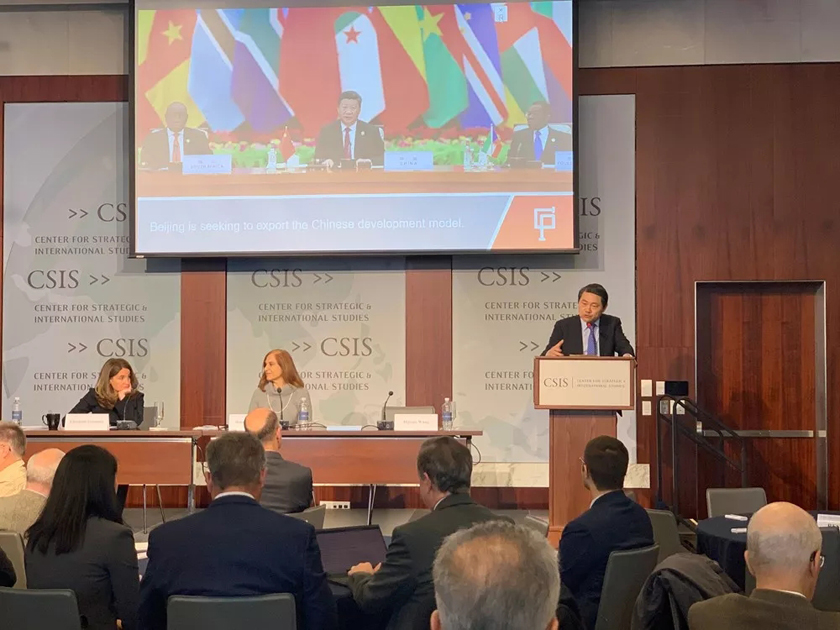 Wang noted that China has been persistently following a path of peaceful development and working to build a community with a shared future for mankind, which is reflected in the following three aspects:
1. China has made remarkable achievements in pushing forward globalization and maintaining the international order and multilateralism. For example, so far, around 100 members have joined the Asian Infrastructure Investment Bank (AIIB), making it a new platform to reinforce multilateralism. Meanwhile, the Belt and Road Initiative (BRI) has been introduced as another platform for multilateral cooperation, with the potential to elevate 7.6 million population in the world out of extreme poverty and 32 million population out of mid-level poverty.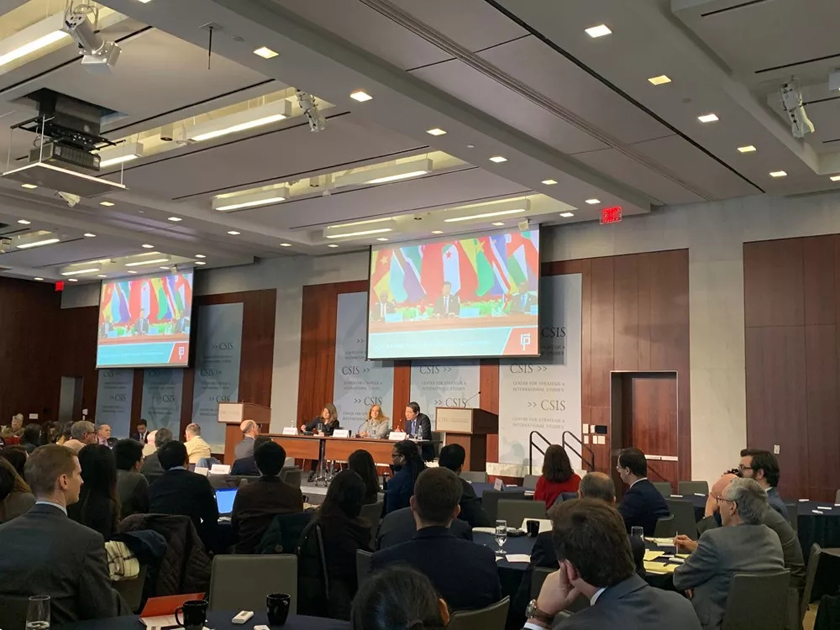 2. China has become a key force in maintaining world prosperity and growth and a contributor to free international order. China provides a huge market of 1.4 billion population to the world, including a 400 million-strong middle-class. Every year, Chinese people make on average 150 million outbound visits, a major engine and stabilizer for the global economic recovery and sustainable development. In addition, China is the second largest donor to the budget for the UN and peacekeeping forces. It is also playing an increasingly important role in the implementation of the Paris Agreement and many other international agreements on climate change.
3. China's economy has benefited tremendously from its reform and opening-up policy and will continue to further open up its market and create more opportunities for the entire world. By far, China's economic growth that has elevated 800 million population out of poverty and become the world's 2nd largest economy, with its contribution to the world economy accounting 30% of the total growth.
Given the contributions laid out above, Wang believed that we should peacefully embrace diversity while seeking consensus, since diversity in governance models should be considered an asset rather than a threat.
As the leading non-governmental think tank in China, CCG is dedicated to enhancing exchange and cooperation between the Chinese and US think tanks and academic institutions, with a goal to increase mutual understanding and trust, as well as help form sound policies towards each other. By participating in this 4th China's Power annual conference, CCG is striving to make China's voice heard in international society and reduce the misperceptions and misjudgments caused by the lack of dialogue.