CCG participates in 2019 World Trade Symposium
On November 6th, the 2019 World Trade Symposium was hosted by Finastra in New York. Economic experts, tech entrepreneurs, policymakers, and thought leaders from all over the world discussed a range of topics from international relations and technological issues to trade and economic development, as well as international trends with a world in flux and the Belt and Road Initiatives' impacts on global trade.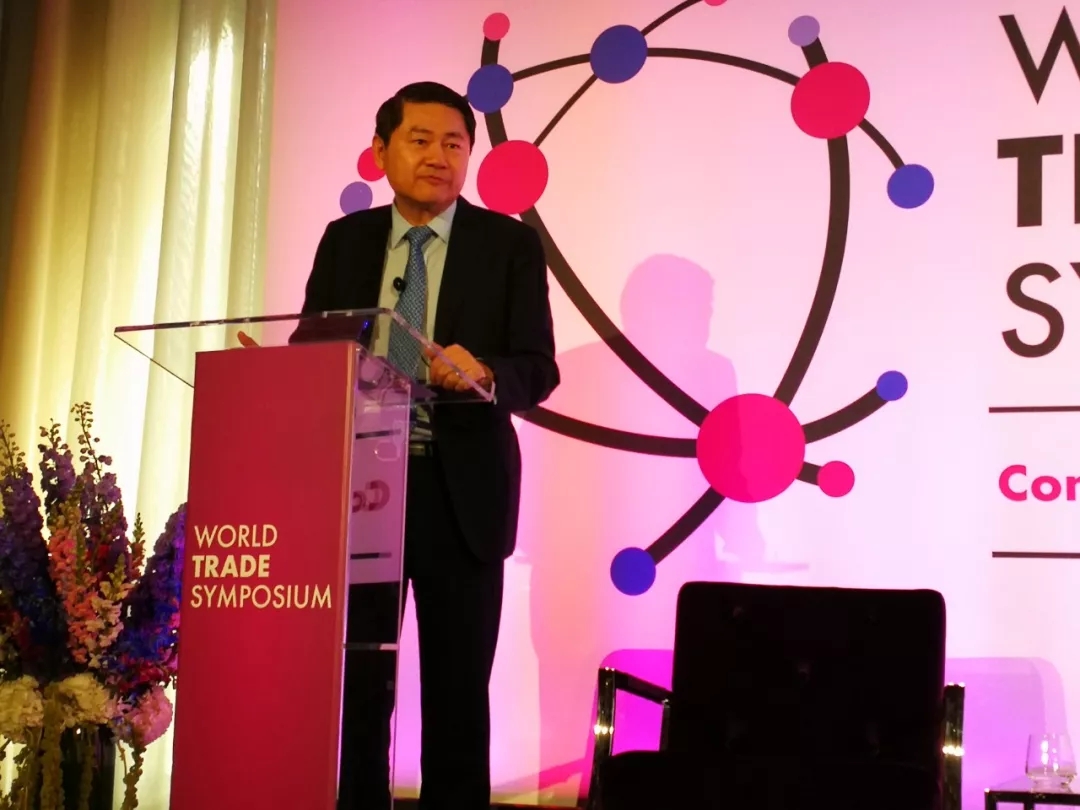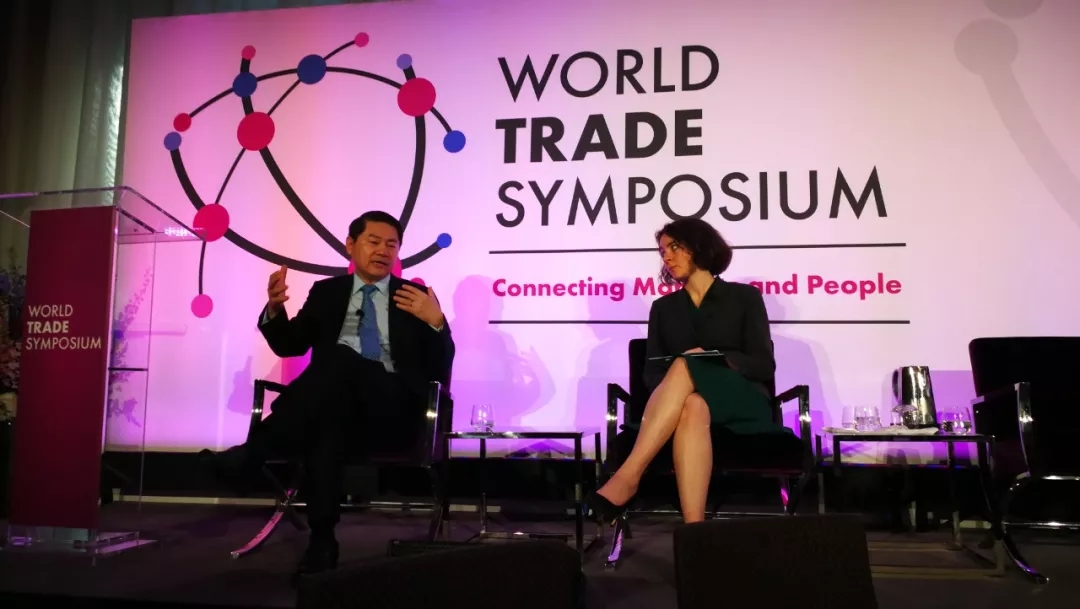 President of the Center for China and Globalization (CCG) Wang Huiyao was interviewed by Soumaya Keynes, trade and globalization editor of the Economist in an opening interview session "China and the world—a changing relationship?"
Wang Huiyao highlighted China's achievements at home and abroad, including aspects of international trade and economic development, US-China relations, and economic globalization.
Wang highlighted how the U.S. and China have expanded cooperation in politics, economy, security and culture since diplomatic relations were established, enhancing world peace and economic prosperity.
He also said that China has always been an active participant in the process of globalization and is committed to opening-up its economy and deepening reform. Wang highlighted how the implementation of the Foreign Investment Law and regulations aimed at improving the foreign investment environment will help protect intellectual property rights, prohibit forced technological transfer and promote higher levels of opening-up.
On the topic of global governance, Wang voiced concerns about the gap between principles and practice, likely leading to de-globalization tendencies. He said that reform and innovation would be necessary to address 21st-century challenges, noting China's contributions to economic integration by promoting WTO reform, pushing forward RCEP negotiations, and the Belt and Road Initiative.
Regarding US-China relations, Wang expressed hopes that the latest round of China-US trade negotiations will make important progress. He said the expected first phase trade agreement would help alleviate US-China tensions. Wang also emphasized the weakness of measuring 21st-century trade using 20th century accounting methods and the relevance of this issue to US-China relations.
In another interview after the session, Wang stressed that global issues are supposed to be solved via the multilateral trade system, which China benefits from and also contributes to.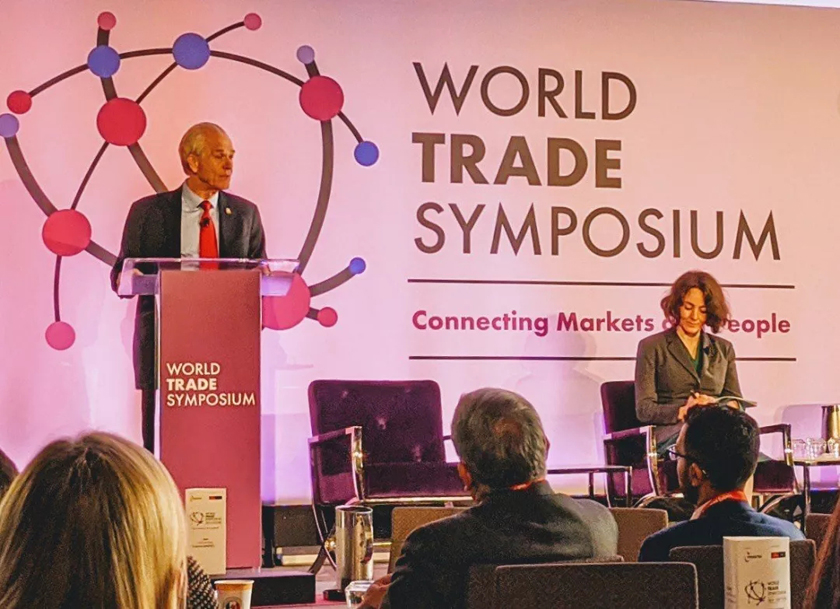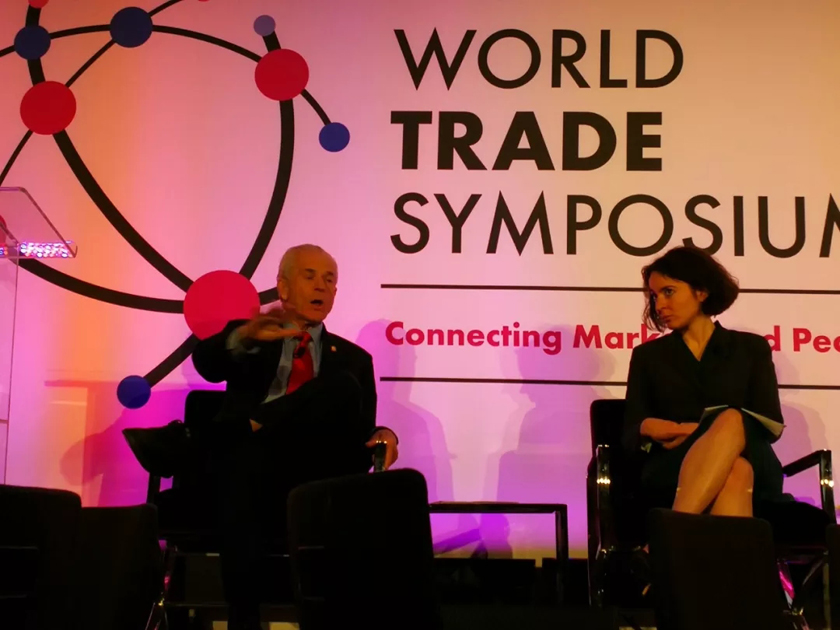 Peter Navarro, director of the Office of Trade and Manufacturing Policy in the United States (OTMP) also participated in another interview session "Reshaping trade patterns". He said that tariffs alone can be an effective strategic tool in US-China trade negotiations.
Both Peter Navarro and Wang Huiyao were the only two speakers in the conference who had the one-on-one interviews with the Economist.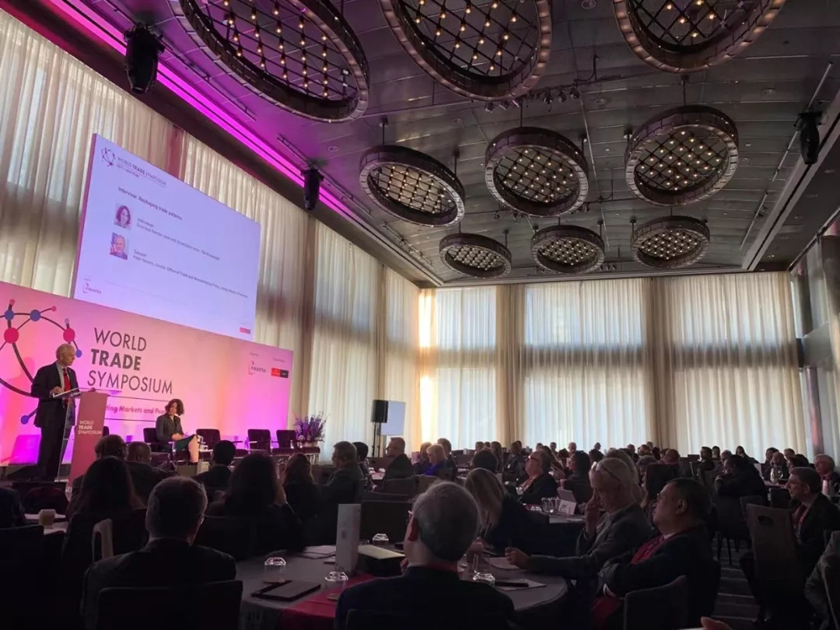 Participants in the event included: Simon Paris, CEO of Finastra; Soumaya Keynes, trade and globalization editor of the Economist, Christopher Clague, managing editor of Asia and global editorial lead of trade and globalization in The Economist Intelligence Unit; Alan Wolff, deputy director-general in World Trade Organization (WTO) ; Jennifer Hillman, professor at Georgetown University; Martin Muhleisen, director of the Strategy, Policy and Review Department (SPR) in IMF; Stephen P. Vaughn, partner of International Trade Team of King & Spalding; Chad Bown, senior fellow of Peterson Institute for International Economics; Anabel González, former trade minister of Costa Rica; Alexandre Guido Lopes Parola, ambassador and permanent representative of Brazil to the Office of the World Trade Organization and other economic organizations at Geneva.