CCG President Wang Huiyao joins MSC Core Group Meetings in Cairo and Doha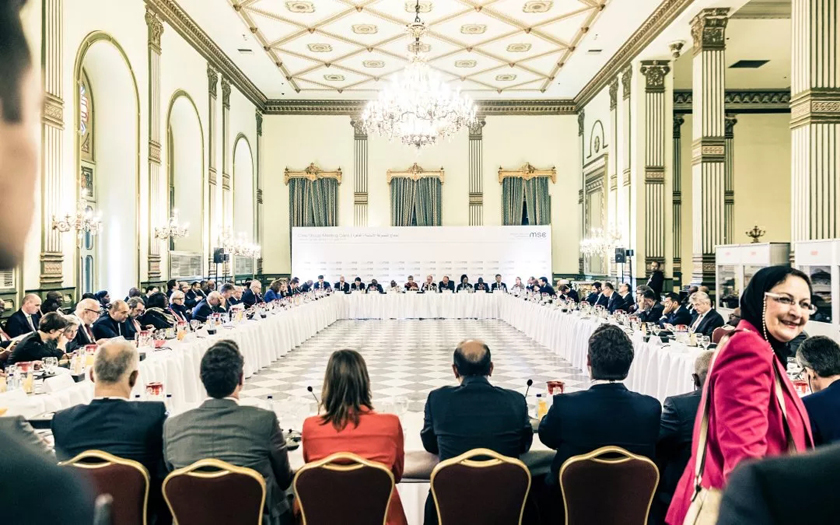 At the end of October, the Munich Security Conference (MSC) held Core Group Meetings in Cairo (October 26-28) and Doha (October 28-29), the first meetings in this series. Each event brought together 60 to 80 senior political decision-makers, experts, and representatives of international organizations and civil society from Europe, China, and other parts of the world to discuss pressing issues and explore paths for de-escalation and regional cooperation.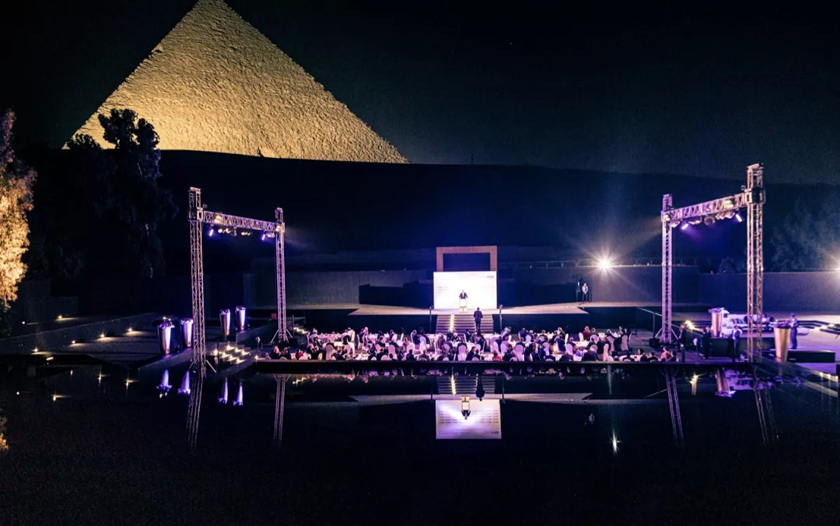 Center for China and Globalization (CCG) President Wang Huiyao participated in both events, taking part in the Transnational Security Roundtable in Cairo (October 27) and the MSC Cyber Security Roundtable in Doha (October 29).
Transnational Security Roundtable in Cairo
The new African Continental Free Trade Area (AfCFTA) is expected to boost inter-African trade and enhance economic and political cooperation. However, it will also pose new security challenges.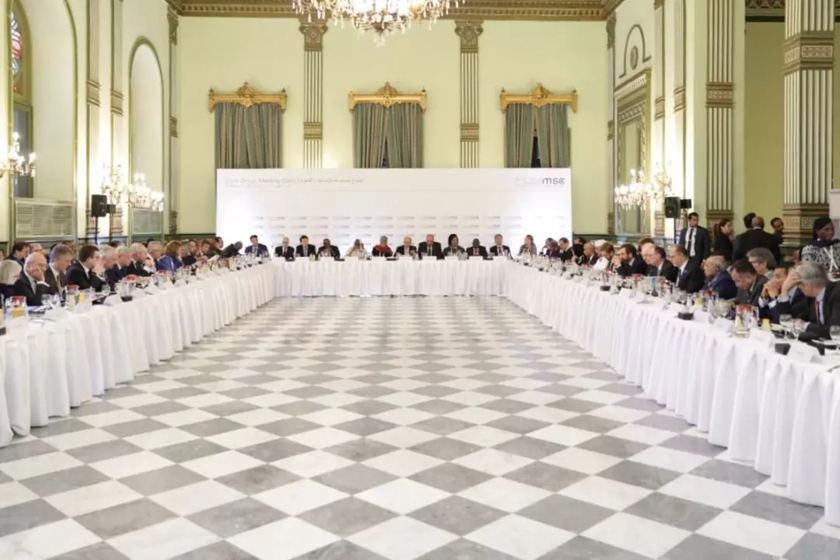 On October 27, Wang participated in the Transnational Security Roundtable in Cairo to exchange ideas on the potential impact of free-trade zones on illicit flows in the region. Chinese Ambassador to Egypt Liao Liqiang also took part.
Wang hailed the AfCFTA as a landmark trade agreement that will not only enhance trade ties in Africa, but also help to resolve conflict and promote global peace and prosperity. Regarding the development of trade zones, he made three recommendations.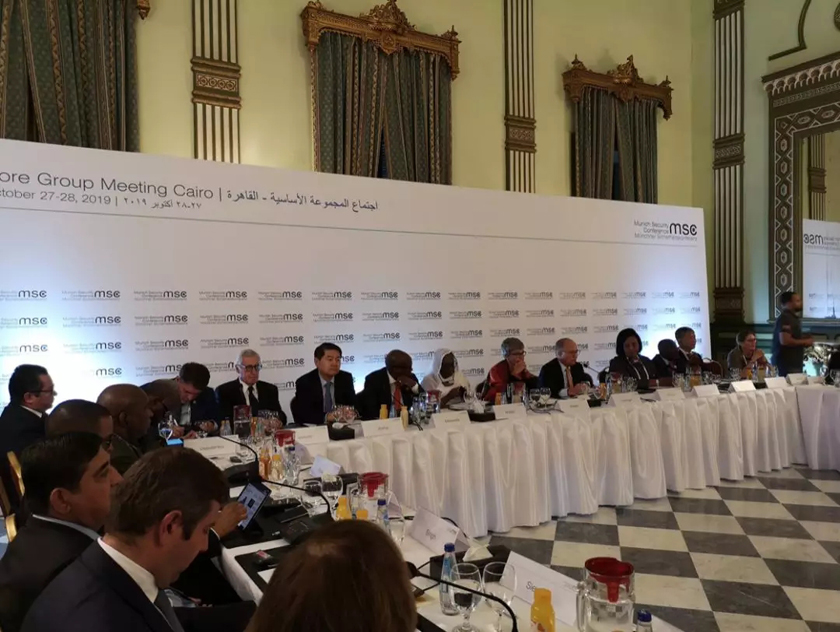 First, China, the EU, and other countries should provide appropriate assistance to help fully implement the AfCFTA. Second, the AfCFTA should play a key role in strengthening regional infrastructure cooperation. For example, as an open cooperation platform, the Belt and Road Initiative (BRI) has made positive progress in promoting infrastructure cooperation in many African countries.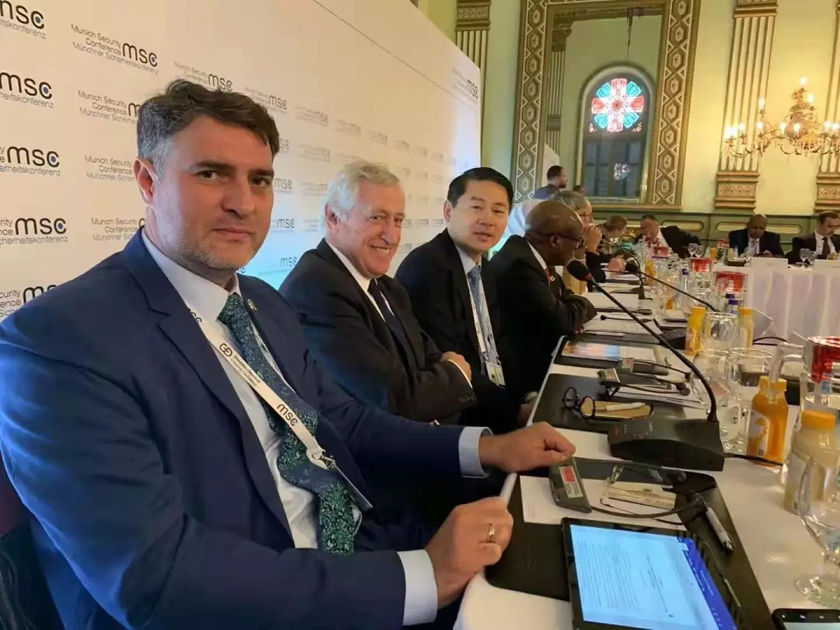 Third, multilateral cooperation should be strengthened to help to find solutions to current challenges. International organizations, such as the World Bank, the Organization for Economic Cooperation and Development (OECD), and the Asian Infrastructure Investment Bank (AIIB) can play vital roles in multilateral cooperation.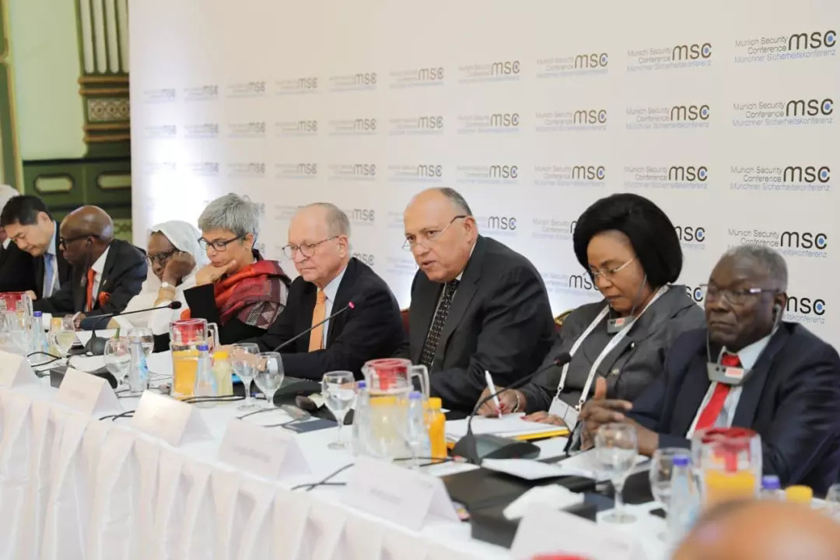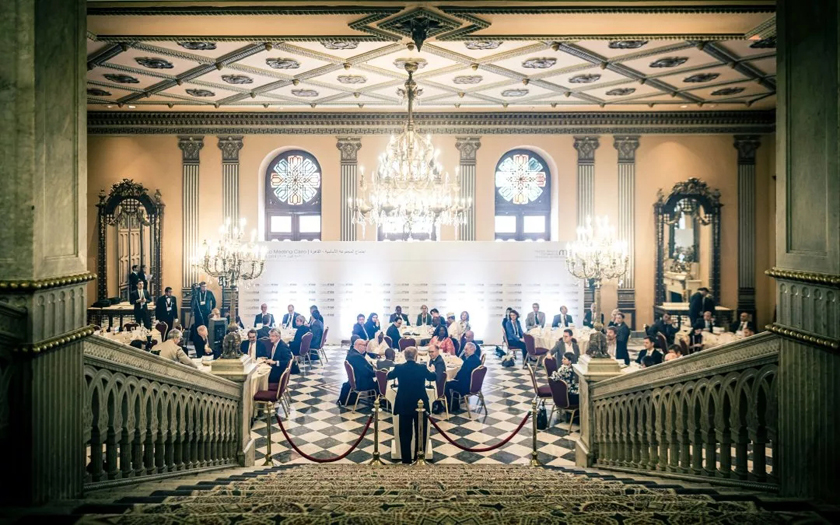 About the Cairo meeting
From October 26 to 28,the MSC Core Group Meeting in Cairo was co-hosted with the Government of Egypt. The event was supported by the Egyptian Ministry of Foreign Affairs and the League of Arab States. Among the high-ranking decision-makers joining the Cairo meeting included President of Egypt Abd al-Fattah al-Sisi, Foreign Minister Sameh Hassan Shoukry, Niger's Foreign Minister Kalla Ankourao, Uganda's Foreign Minister Sam Kutesa, Djibouti's Foreign Minister Mahamoud Ali Youssouf, Secretary-General of the Arab League Ahmed Aboul-Gheit and German Deputy Foreign Minister Niels Annen.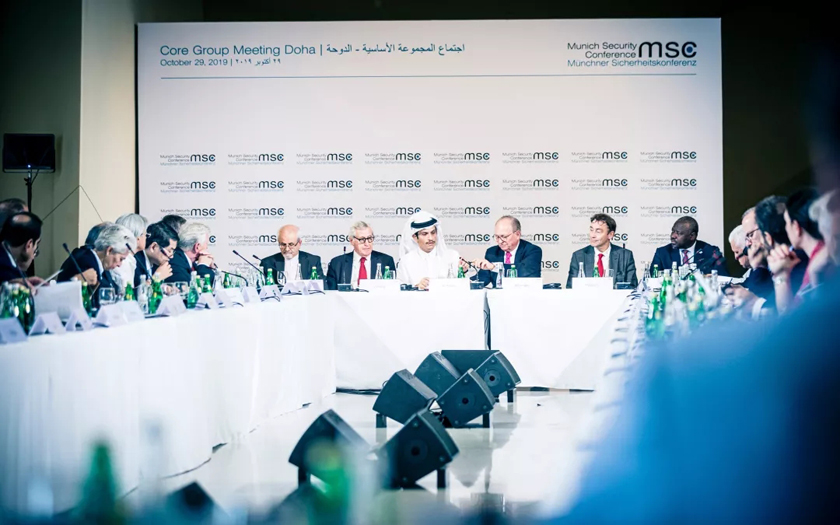 MSC Cyber Security Roundtable in Doha
On October 29, the MSC Cyber Security Roundtable was held in Doha, featuring a number of senior decision-makers, experts, and scholars from around the world to discuss current challenges in cybersecurity and potential solutions. Wang joined the Ambassador of China to Qatar Zhou Jian for the meeting.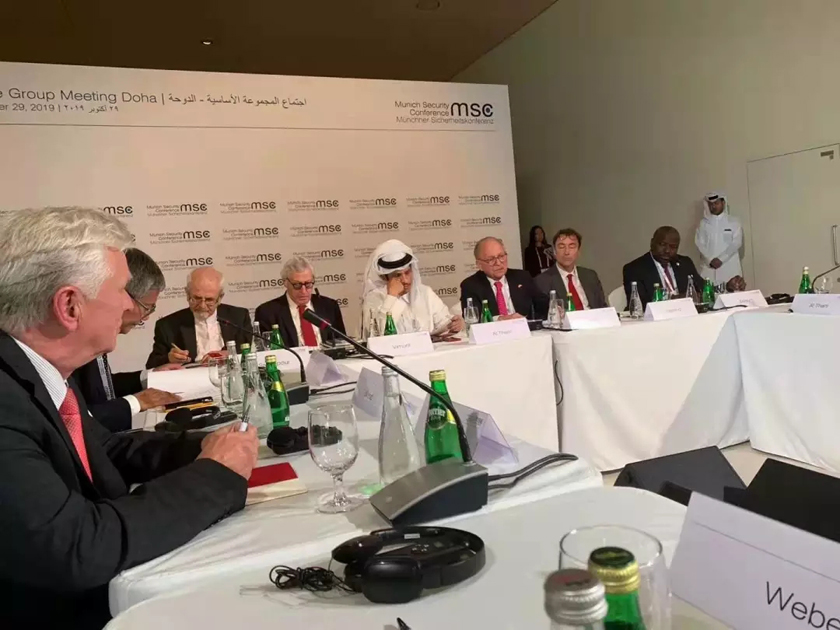 At the meeting, Wang emphasized that while technology brings a lot of positive impacts to society, it brings many challenges as well. He said that cyber threats have risen up the international agenda as a national security issue. Based on the importance of global governance and cooperation in this field, he made five recommendations:
First, promote multilateral cybersecurity cooperation. Wang suggested that the United Nations and other international organizations should play increasing active roles in multilateral cooperation.
Second, strengthen the governance of the global digital economy with the help of international organizations such as the World Trade Organization (WTO).
Third, establish an International Cyber Security Council.
Fourth, advance cybersecurity technology by strengthening cooperation between different nations.
Fifth, related businesses should be more involved in cybersecurity governance. For example, Wang suggested that an "Internet 20"platform could be set up to facilitate cybersecurity discussions.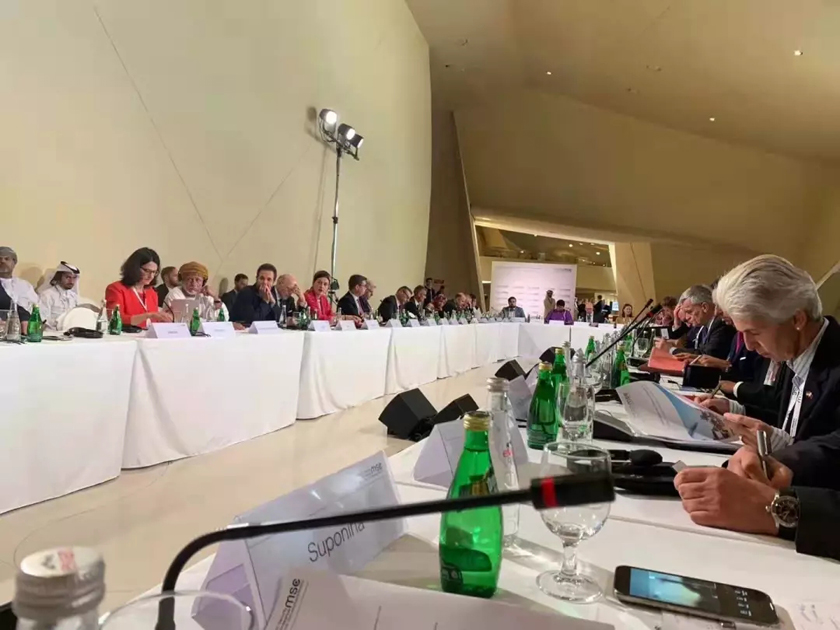 l About the Doha meeting
From October 28 to 29, the MSC Core Group Meeting in Doha was co-hosted with the Government of Qatar. The Doha meeting was supported by the Qatari Ministry of Foreign Affairs and the League of Arab States. Participants in the meeting included the Emir of Qatar Sheikh Tamim bin Hamad Al-Thani, Foreign Minister Mohammed bin Abdulrahman Al-Thani, Foreign Minister of Iran Mohammad Javad Zarif, President of the Kurdistan Regional Government Nechirvan Idris Barzani, Nobel Peace Prize Laureate Tawakkol Karman, and the United Nations Special Envoy for Yemen Martin Griffiths.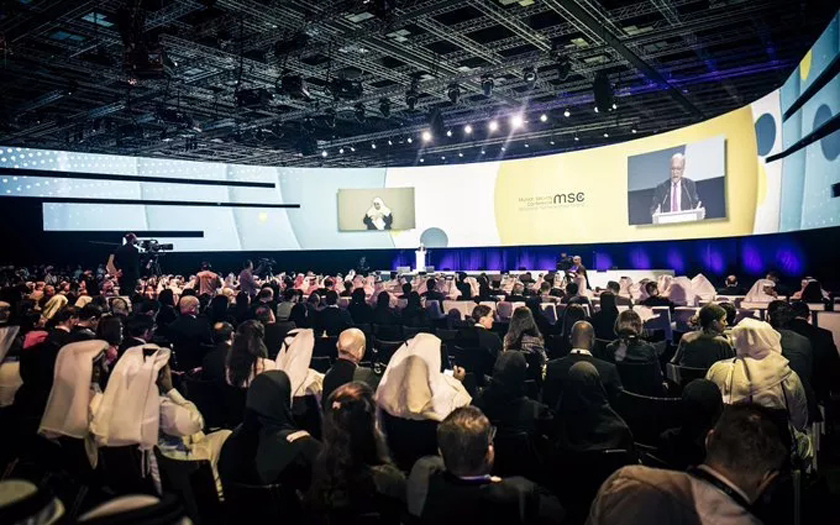 About the Core Group Meeting
The MSC Core Group Meetings give a select group of participants the opportunity to discuss important topics of international security policy with regional and global actors. Meetings take place on a small scale at different locations around the world. In addition to central international challenges, the focus is also on issues that are of particular importance in the respective regions. At the Core Group Meetings, the participants debate with heads of state and government – in the past, for example, Russia's Dmitry Medvedev and Qatar's Hamad bin Yassim bin Jaber al-Thani – as well as with important ministers, advisors and parliamentarians.