Dr. Wang Huiyao Lectures at 2014 International Metropolis Conference
Dr. Wang Huiyao addressed the 2014 meeting of the annual International Metropolis Conference, which was held on November 3-7th in Milan, Italy. This conference is the largest annual gathering of experts from academia, government, and civil society to discuss gobal migration and related issues. The main theme of this year's conference was "Migration, Energy and Wealth".
Dr. Wang Huiyao, founder and president of the Center for China & Globalization (CCG) was invited to address the plenary session of the conference. He summarized Chinese migration trends and their impact, while also introducing the situation of foreign talent in China its influence on Chinese society. In talking about such matters, Dr. Wang specifically recommended changing the international talent policy of China under the leadership of Xi Jinping.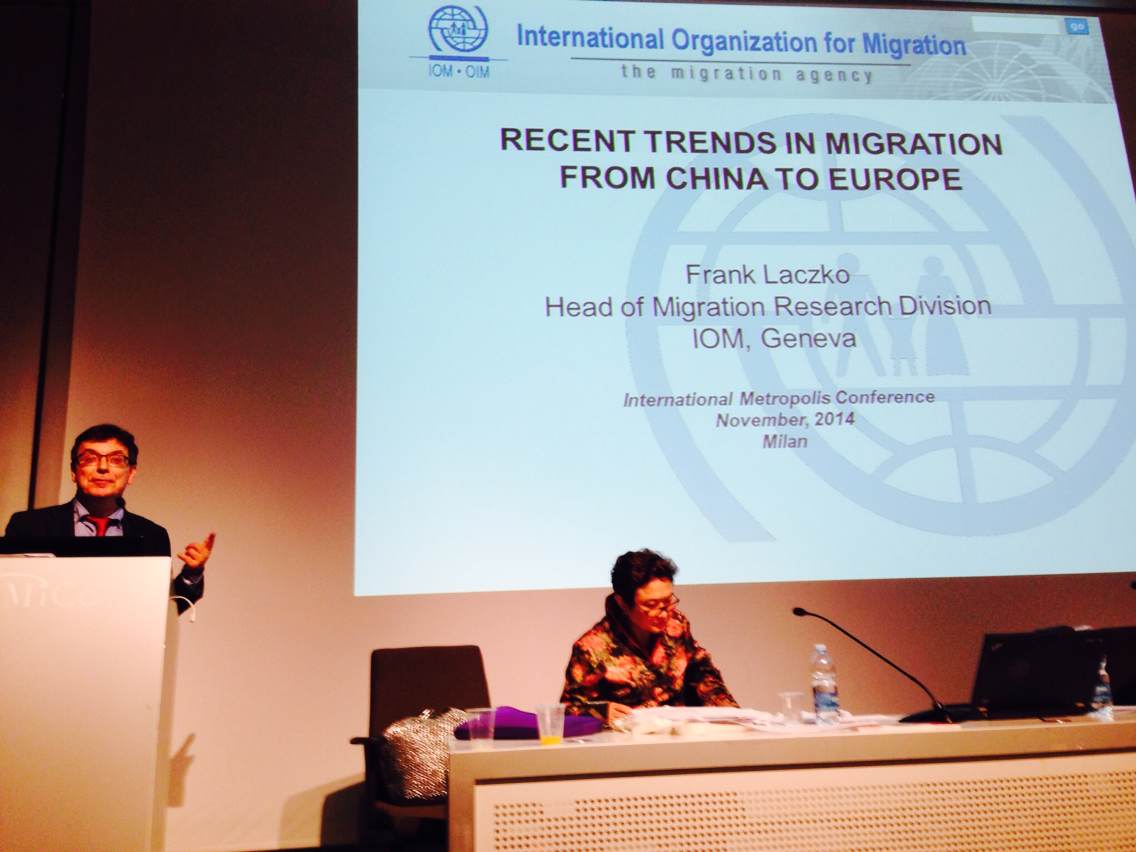 On the same plenary session, Mr. Laczko from International Organization for Migration, PHD candidate Sara Iacopini from Middlesex University (London) and Professor Dohee Jeong from Gyeongsang National University (Korea) offered their insights on the key issues regarding international migration.
Next year's 2015 Metropolis conference 2015 will emphasize the significance of global movement of people in the early years of this new millennium. Despite the challenges of managing such worldwide population flows, especially with respect to integrating migrants and preserving social cohesion in their host countries, the Metropolis project recognizes the opportunities the diversity associated with this global phenomenon creates for economic growth. Acknowledging the centrality and plurality of cultures, the conference seeks to highlight the contribution in terms of energy and wealth that migrations bring about.
The Center for China & Globalization (CCG) is China's leading independent think tank whose research is mainly focused on international talent, especially its contribution to innovation and entrepreneurship. During its short existence, CCG has rapidly grown in stature and influence, and is now having a great impact both within China and worldwide.