The World Innovation Summit for Education (WISE) was held in Doha, Qatar, on November 4-6, 2014.  As world's largest education event, the 2014 WISE Summit brought together more than 1,600 leading education innovators, including educational thinkers and practitioners, representatives from various governments and major NGOs, business leaders, and social entrepreneurs. The main theme of the 2014 summit was "Imagine – Create – Learn: Creativity at the Heart of Education." H.E. Sheikh Abdulla bin Ali Al-Thani, Ph.D., Chairman of WISE, said, "We must find new resources to confront the fast-evolving challenges to education systems around the world, and we can only succeed by drawing upon the wellspring of creativity that has fuelled progress throughout history."
As the sole representative from China attending the Summit, Dr. Wang Huiyao, founder and President of Center for China & Globalization (CCG), delivered a speech in the opening ceremony and participated in a panel discussion with guests from Britain, Africa, Qatar, and the U.S. focused on establishing a creativity-centered global educational revolution.
While participating in the summit, Dr. Wang emphasized the importance of cultural integration and creating an international educational background.  Doing that, he added, depends critically on educational innovation. Drawing on his extensive experience in conducting research on Chinese education, Dr. Wang analyzed how innovation impacts society and education.  He also set forth the challenges and solutions for promoting innovation in Chinese education. His suggestions include promoting internet education, taking full advantage of on-line resources, and joint educational ventures between the U.S. and China. In the future, local educational institutions can be expected to be encouraged to work with their foreign partners on joint academic programs to create sustainable improvement in the quality of higher education in China.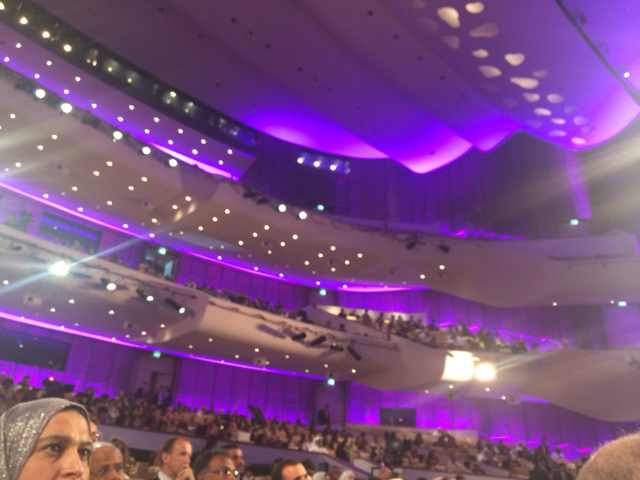 With the main focus on how to bring more creativity to education, Summit delegates explored innovative and holistic approaches to early childhood education, skill certification beyond formal university degrees, and the future of assessment. Participants examined how creativity can be taught, measured, and compared—and whether standardized testing is relevant. Panellists also sought to rethink assessment and encourage more creative teaching and learning without jeopardizing accountability.
A key highlight of the Summit was the announcement of the 2014 WISE Education Laureate Prize. Currently in its fourth year, this award is presented at the Summit to an individual or group in recognition of an outstanding contribution to education.
The Center for China & Globalization (CCG) is China's leading independent think tank, with its main research focus on international talents, innovation and entrepreneurship. With a fast pace of development, CCG enjoys a greater impact worldwide.