CCG seeks to improve Sino-Japan relations through think tank exchange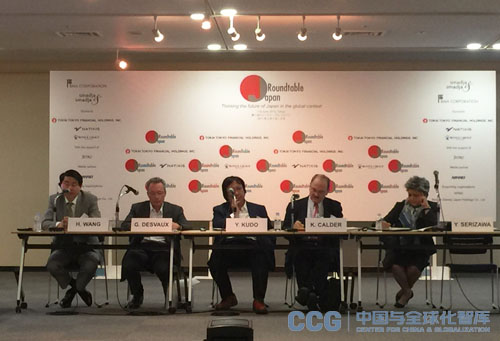 The dialogue and exchange between Chinese and Japanese think tanks can create a new impetus for the two countries to bridge gaps and improve their relations, said CCG President Wang Huiyao at a key Japanese foreign policy advisory event held on June 5-6 in Tokyo.
At the invitation of the 11thedition of the "Roundtable Japan,"Wang attended the annual event, whose theme this year was "Thinking about the future of Japan in the global context," along with a number of scholars, experts, government officials and business executives from Japan and abroad.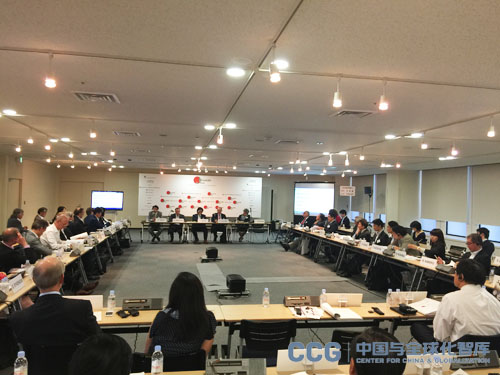 During his presentation at one of the seminars, Wang emphasized the solid foundation for the people-to-people exchange between China and Japan. In 2014, nearly 2.2 million Chinese visited Japan, setting a new record for the number of people from China visiting Japan. Culturally, the two countries continue to share many similarities, such as the use of characters in their writing systems and the strong influence of Confucian philosophical beliefs. They are also strategically important trade partners.  Although the Sino-Japan relationship has always been a priority in China's foreign policy, it is particularly crucial now, as Asian economic integration has reached a a critical moment in which importantpotential regional alliance aretaking shape.
Building on the regional integration momentum, Wang suggested that Japanshould become a member of the Asian Infrastructure Investment Bank and support the "One Belt, One Road" initiatives.  Doing so, he argued, would not only improve the China-Japan bilateral relationship, but also strengthen regional cooperation across Northeast Asia. He also pointed out that thinktanks can play a positive role in enhancing people-to-people exchange and public diplomacy. "It has been shown to be an effective approach for employing both state and public diplomacy to reduce antagonism between two the countries," said Wang. "Starting with the dialogues among scholars and former diplomats, we can make breakthroughs and reach preliminary consensus on some key issues, which will lay a foundation for dialogue on a government level and, eventually, a 'double-track' dialogue mechanism."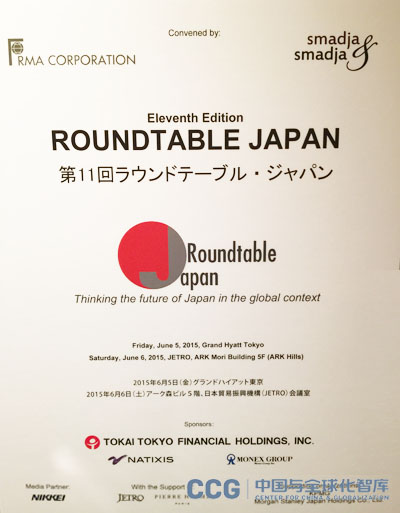 Established in 2005, the "Roundtable Japan"serves as a platform for Japanese and foreign government officials, scholars and business executives to discuss major issues and challenges for Japan in building its economic partnerships and provides policy recommendations. Its impact has been widely-acknowledged by the Japan's Government and all across Japanese society.  Bringing its voice to this very high-profile event in Japan is yet another indication of the increasingly deep global footprint of CCG with respect to providing policy-making advice.