CCG President Discusses US Presidential Elections Implication to Asia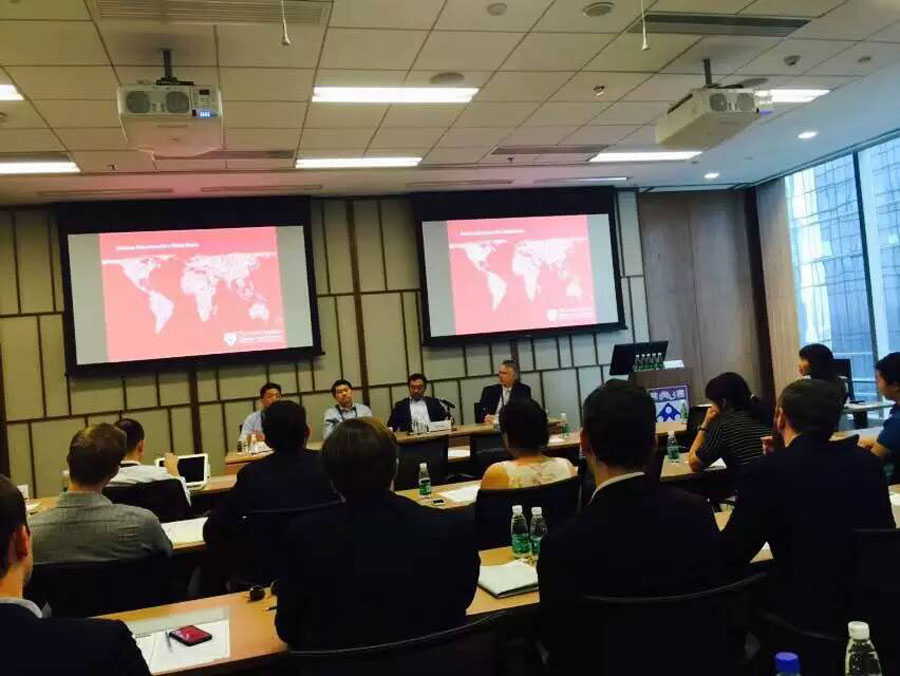 On July 27, 2016, CCG President Dr. Wang Huiyao attended a symposium "Election 2016: Implications For Asia", co-sponsored by the Lauder Institute and the Wharton School at University of Pennsylvania and the Penn Global Engagement Fund and held at the Penn Wharton China Center. The event invited leading experts and scholars in international affairs to discuss the impact of US presidential elections on China and Asia.
When speaking at the panel session "Trump vs. Clinton: Implications for Asia," Wang pointed out that the opinion Republican presidential candidate Donald Trump has voiced throughout his campaign against free trade and immigration represents anti-globalization stance and will have negative impact on global economy.
Wang argued that although free trade may hurt America's domestic industries in a short term, but can maintain free flow of US dollars in international market, which keeps inflation rate in check by importing cheaper goods from other countries. It can also facilitate American companies to expand overseas, which, in turn, brings a positive impact on the US economy.
He also believes that Trump's anti-immigration policies, if implemented, will lead to huge loss of high-skilled foreign talents, especially in Silicon Valley where the majority of workers are foreign engineers. There are approximately half a million Chinese students studying in the U.S. every year. A large portion of them are engaged in the STEM industries (Science, Technology, Engineering, Mathematics) and have great potential in creating value for the U.S..
On the other hand, Hillary Clinton, Democratic candidate, advocated to offer STEM students permanent resident status upon graduation. Wang believe once this policy comes into force, it may attract a large number of highly skilled talent out of China. However, Clinton has also encourages American students to study in China, and while she was the Secretary of State, she launched the 100K Program in Washington D.C., a well-known student exchange program between American and Chinese students.
In addition, Wang discussed the impact of the Trans-Pacific Partnership (TPP) to Chinese economy. He believes once elected, Clinton will ratify the initiative soon, but Trump may come up with an alternative version of TPP. China will benefit from the initiative if it joins it, because it can accelerate China's globalization process.