CCG Co-organizes the 8th World Chinese Economic Summit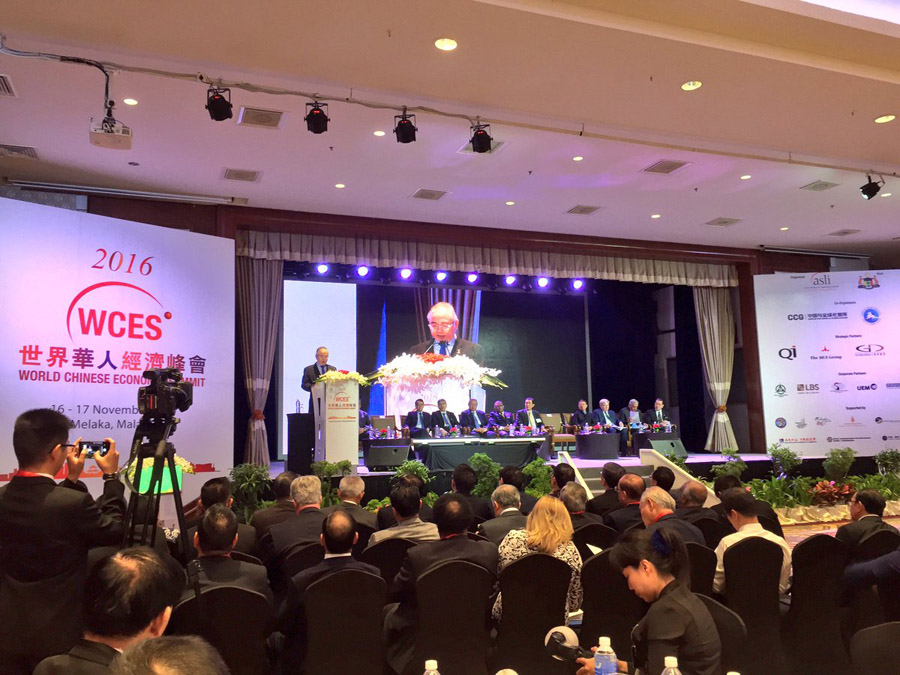 The 8th World Chinese Economic Summit was held on Nov. 16 to 17 in Malacca, Malaysia. It is created by the Asian Strategy & Leadership Institute in 2009 to enhance connectivity and business linkages between China and Southeast Asia and China and Europe in line with the Chinese leadership's "One Belt, One Road" initiatives. CCG Co-organized the Summit and delivered a keynote presentation to the audience.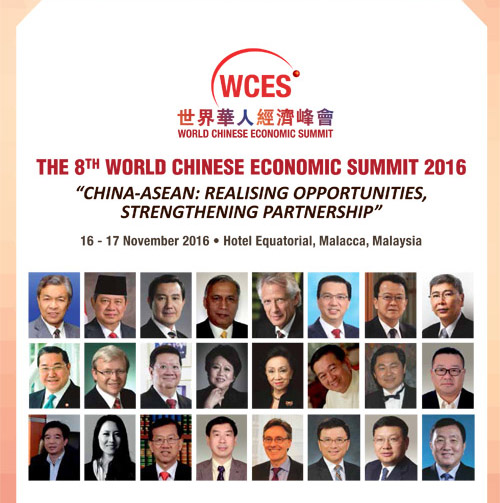 The summit, whose theme this year was "China-ASEAN: Realizing Opportunities, Strengthening Partnerships," invited a great number of business and political leaders, include former Indonesian President Susilo Australian Prime Minister Bambang Yudhyono, former Taiwan leader Ma Ying-Jeou, former Pakistani President Shaukat Aziz, former Thai Deputy Prime Minister Surakiart Sathiratha, and former Australian Prime Minister Kevin Rudd.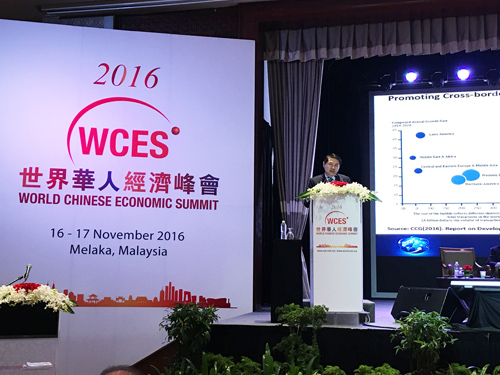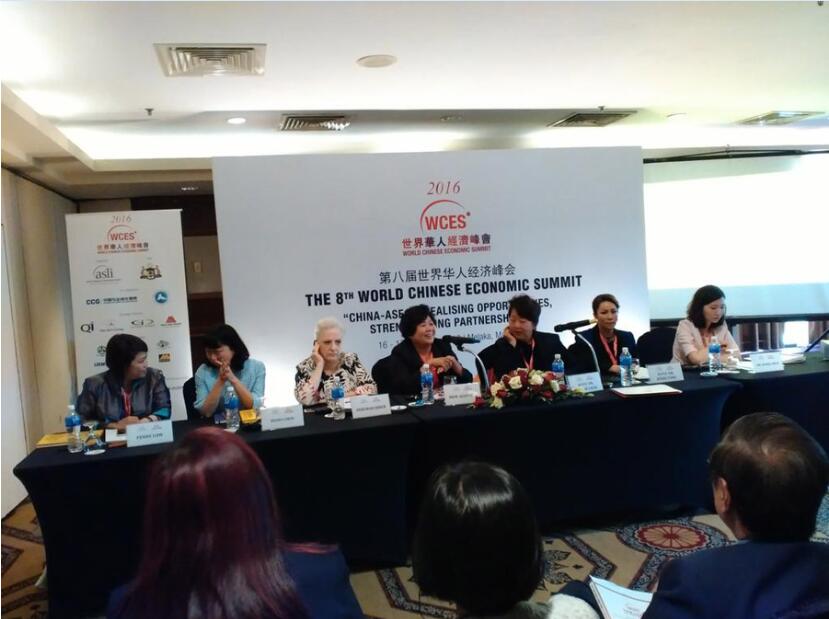 On behalf CCG, President Wang Huiyao delivered a keynote speech at the plenary session, presenting his recommendation on how the world Chinese can seize the opportunities to participate in the Belt and Road initiatives. CCG Secretary General Miao Lu also spoke at a parallel session, focusing on the prospect of China-ASEAN education cooperation, which she believes is a key driving force for sustainable development of innovation and entrepreneurship. In addition, CCG released the 2016 World Chinese Entrepreneurs Report during the summit.
In the past seven years, the WCES has been held in Malaysia, China, Australia and Britain and become an internationally recognized high-level platform for business, trade facilitation and investment to build new partnership.