CCG holds event on China-US relations at the 2020 MSC
From February 14 to 16, the 56th Munich Security Conference (MSC), on the theme of "Westlessness," was held in Munich. The event brought together more than 500 high-level international decision-makers, including 35 heads of state, over 100 foreign and defense ministers, and leaders from politics, business, academia and civil society to discuss current crises and future security challenges.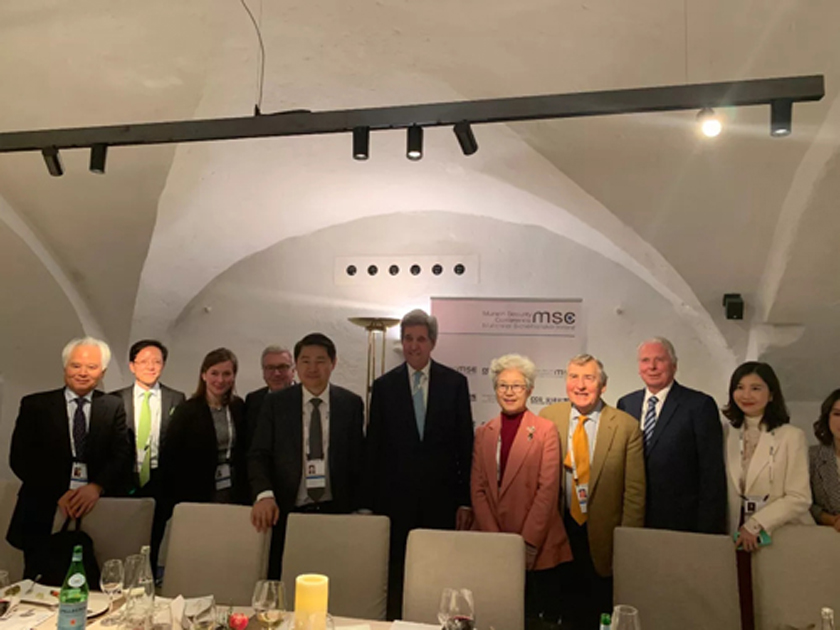 On February 14, CCG, as MSC's only non-govermental Chinese partner, co-hosted a dinner on the theme of "US-China Cold War? Myth and Reality" with the MSC. This side event aimed to provide a platform to openly exchange opinions, ideas, and potential solutions for critical China-US relations issues through the lenses of trade and security.
The US-China relationship is now frequently characterized as a rivalry. Some are searching for historical analogies, even looking back to 1914. More start to worry about a new kind of cold war driven by the notion of "decoupling." From trade and investment to technology and people-to-people exchange, many see signs of bifurcation, exacerbating concerns over the stability of the international order.
In this context, CCG and MSC co-hosted the dinner, with introductions by Mabel Miao, co-founder and secretary-general of CCG and a Munich Young Leader for 2020.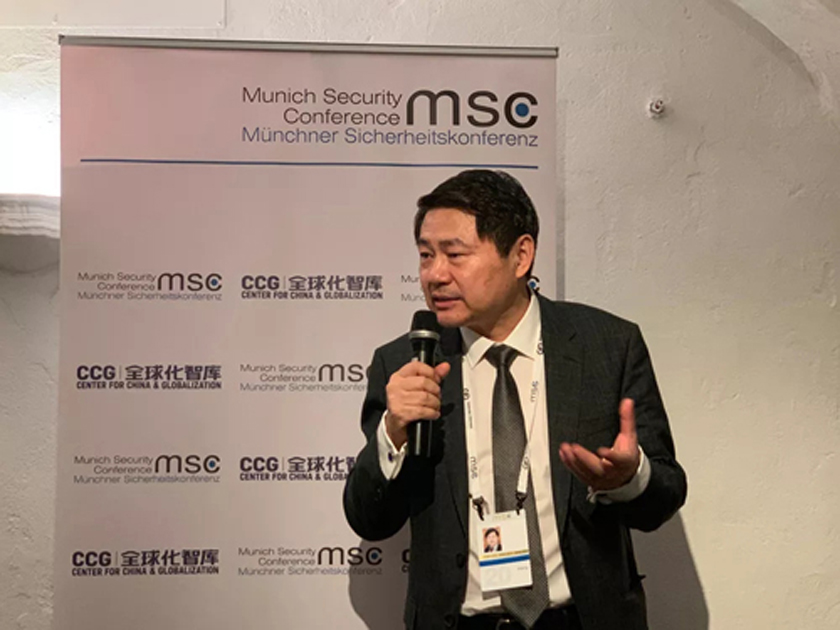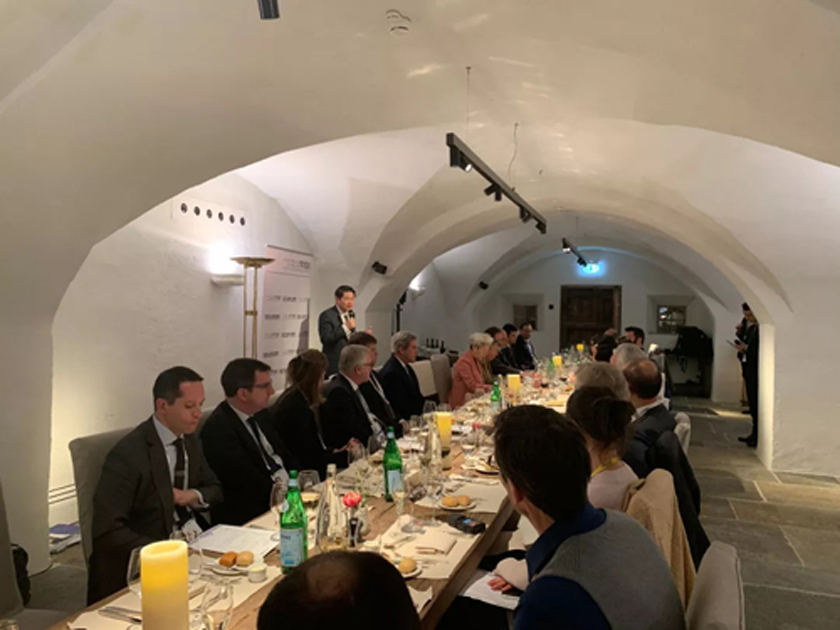 Wang Huiyao, president of CCG and counselor for China's State Council, gave the welcome speech. John Kerry, former US secretary of State, and Fu Ying, deputy chairwoman of the Committee on Foreign Affairs of China's National People's Congress, delivered special addresses. The central questions the discussion sought to address include: How can discussions about "decoupling" be geared to promote practical solutions? What is old and new about the current situation between China and the United States compared to the history of the cold war? Which proposals from the international community can help prevent great power competition from escalating into a cold-war-like conflict?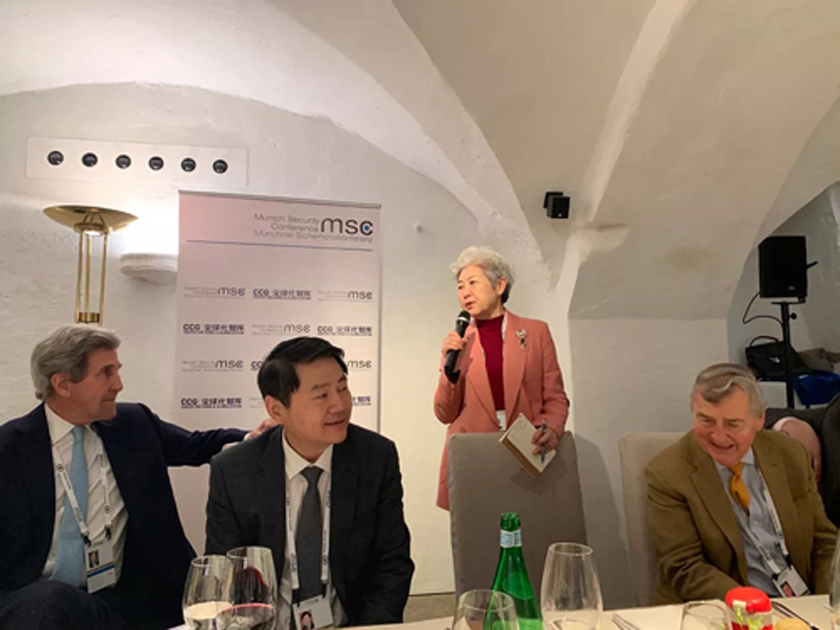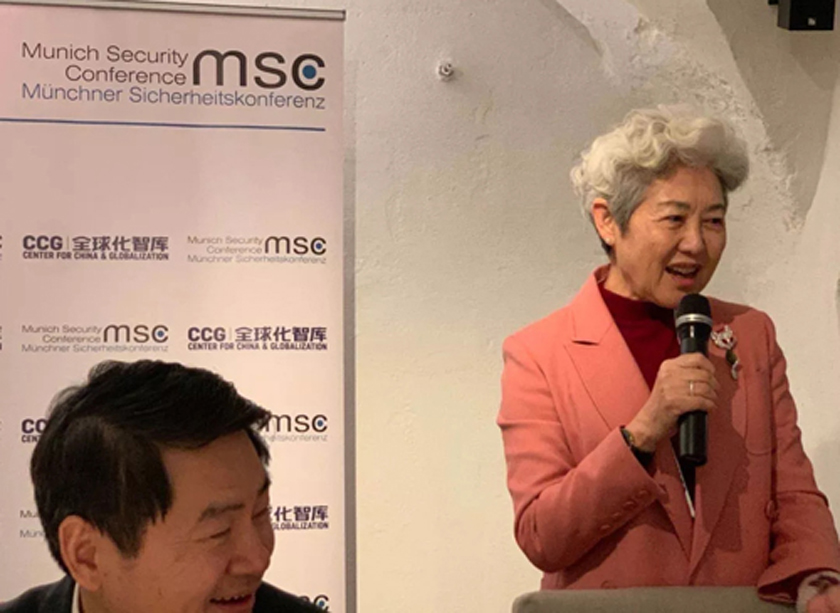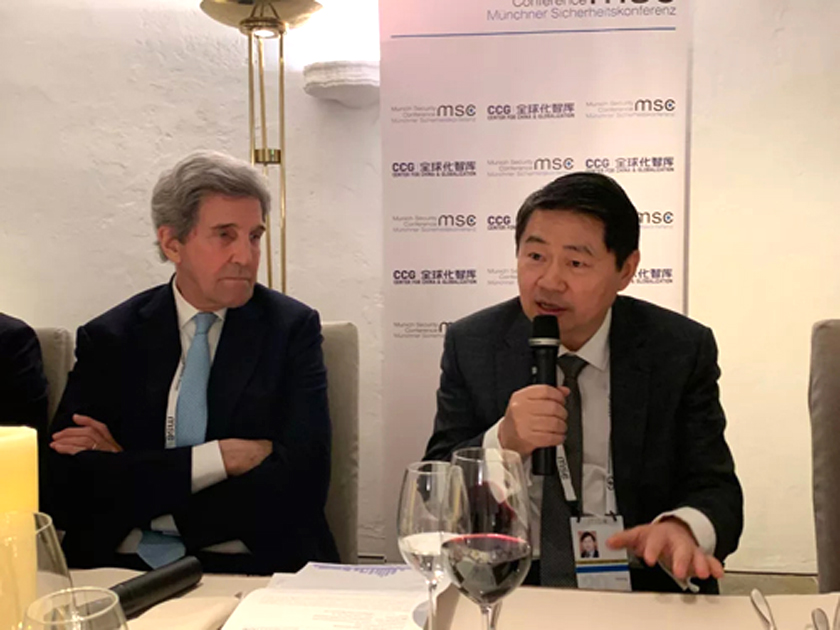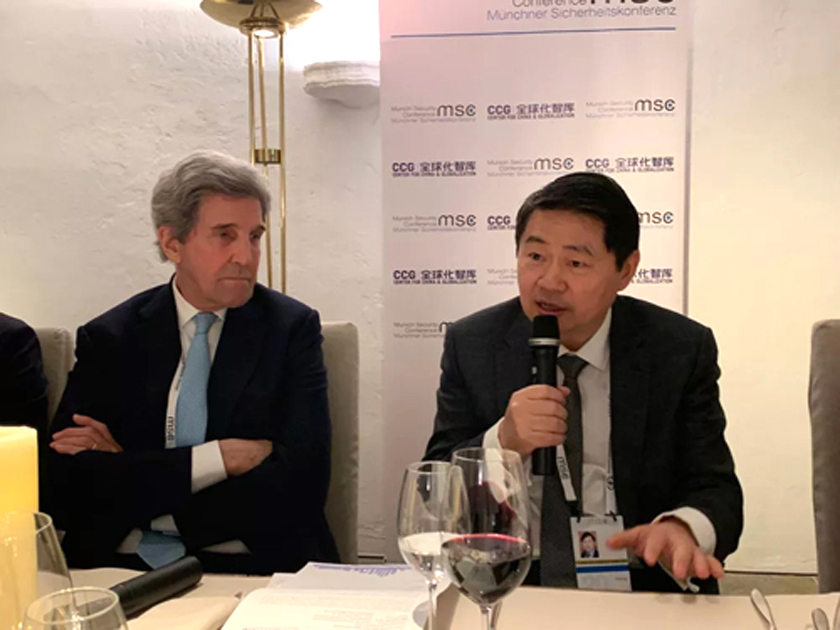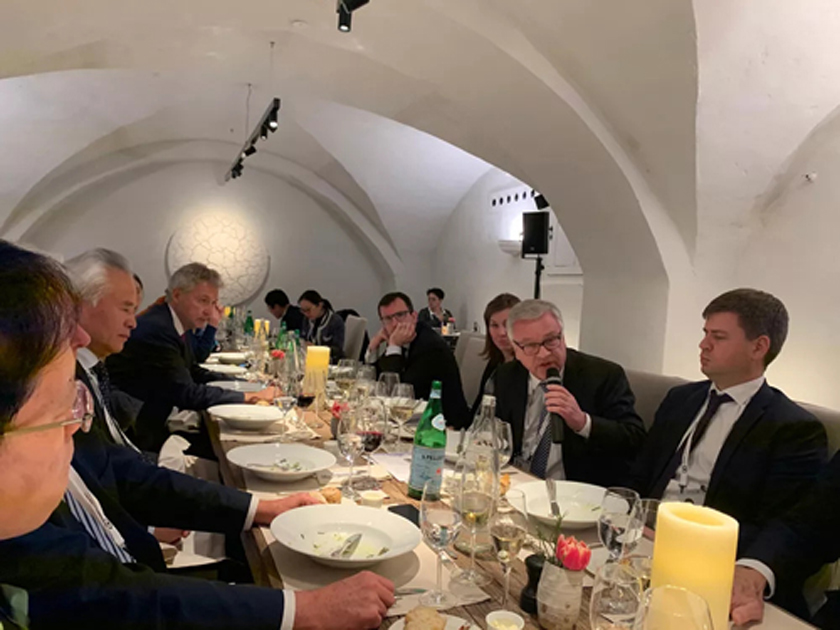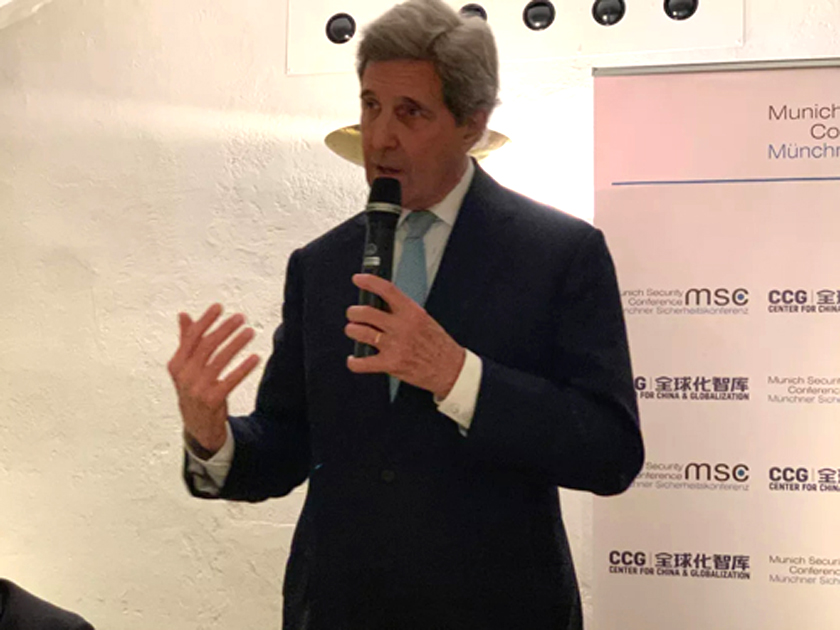 Participants also included John Demers, assistant attorney general for National Security, Department of Justice, United States of America; Graham Allison, Douglas Dillon professor of Government, Harvard Kennedy School, Harvard University; Michael Schaefer, ambassador (ret), chairman of BMW Foundation Herbert Quandt; John F. Kerry, former secretary of State of the United States of America, distinguished fellow for Global Affairs, Jackson Institute for Global Affairs, Yale University, member of the Advisory Council, Munich Security Conference; Peter Ammon, senior advisor of Agora Strategy Group AG and former ambassador of the Federal Republic of Germany to the United Kingdom; Boris Ruge, vice Chairman of Munich Security Conference; Nancy Lindborg, president of United States Institute for Peace; Thomas Wright, senior fellow of The Brookings Institution; Mikko Huotari, director, Mercator Institute for China Studies; Ian Brzezinski, resident senior fellow of The Atlantic Council; Mohammed Maahfoodh Alardhi, executive chairman of Investcorp International Ltd.; Henry Alt-Haaker, senior vice president International Relations and Liaison Word, Robert Bosch Stifung; Stephen B. Heintz, president of Rockefeller Brothers Fund; Wolfgang Kopf, senior vice president for Group Public and Regulatory Affairs, Deutsche Telekom AG; Kevin Baron, executive editor of Defense One; Matthias Naß, cheif International Correspondent of Die Zeit; Edward Carr, deputy director, The Economist London; Michael C. Horowitz, professor of Political Science and interim director of Perry World House, University of Pennsylvania; Lynn Kuok, senior fellow of Asia-Pacific Security, Shangri-La Dialogue, Singapore and Munich Young Leader 2013; XIAO Qian, deputy director, Center for International Security and Strategy, Tsinghua University; WU Shicun, president, National Institute for South China Sea Studies; and Gao Zhendong, chairman and president, Positec, senior vice chair, Center for China and Globalization.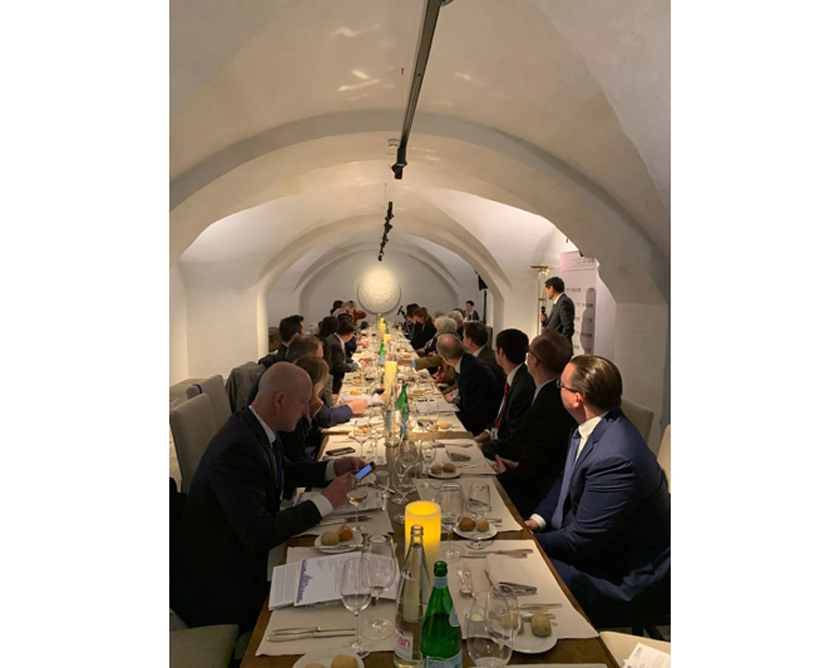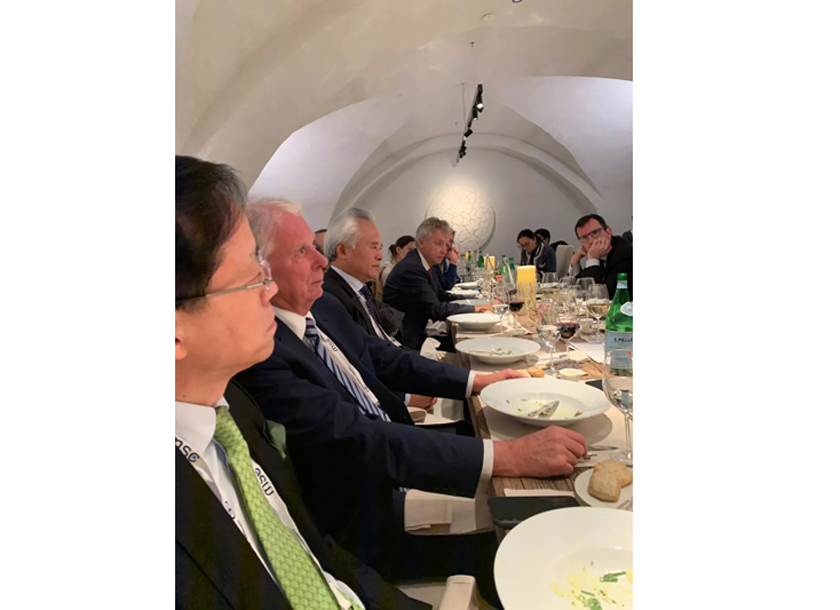 Last year, during the 55th MSC, CCG, as a non-governmental partner of the 2019 MSC and the only participating think tank from China, held a luncheon meeting on Feb. 16, 2019, on the topic of "Belted? China, Europe, and the 16+1 Cooperation" to discuss the new opportunities brought by the Belt and Road. This year, the dinner on "The US-China Cold War? Myth and Reality" co-hosted by CCG and MSC aimed to build a platform for participating political leaders, international organizations experts and scholars to exchange ideas, address misunderstandings, and explore possibilities for China-US relations through the initiative of Chinese think tanks. During the 56th MSC, this China-US side event not only served as a bridge linking east and west, but also gave space for voices from China and non-governmental Chinese think tanks.