China should be cautious with financial globalization
April 17 , 2017
---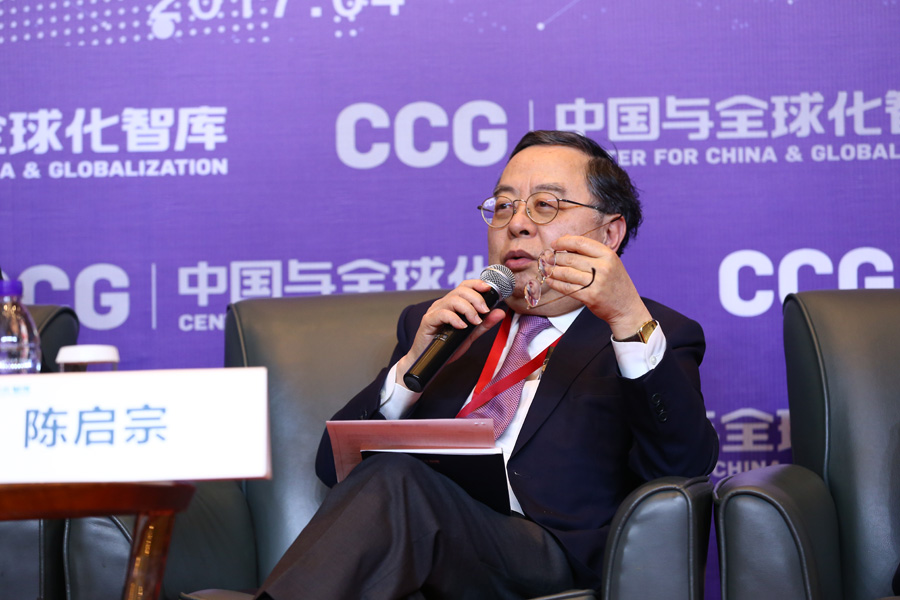 Ronnie Chan, co-chairman of the Center for China and Globalization (CCG) and chairman of Hang Lung Group
Discussions about globalization in the Chinese mainland are quite different from those in the US. In the mainland, the discussion basically focuses on the real economy or manufacturing. But big US companies already brought their manufacturing to other countries around the world several decades ago. In the US, the talk about globalization is mainly about finance, but it is rare to hear about financial globalization in China, and the difference is worth thinking about.
Talking about innovation, it must be noted that China cannot and should not innovate in financial globalization. China is different from the Western world, which has a lot of capital and has undergone financial globalization gradually with the help of technological development. After the financial "Big Bang" in London in 1986 and the sudden deregulation it brought, deregulation of financial markets became the main trend for the sector, but this brought big problems for the world.
The Asian market was not immune, and it suffered significant losses during the 1997 financial crisis. At that time, the West thought China's regulation was inadequate, but they failed themselves after 10 years of financial globalization.
In 2008, financial globalization almost overturned Western economies. So China must be cautious in this respect. The country must take its own path in financial globalization instead of following others. The financial market is growing increasingly bigger, and any serious event could destroy everything.
China's focus is the real economy, while the West cares more about finance, which is why I think China should not innovate in financial globalization. China should partly close its door in the financial arena, but not completely, to the outside world. If China follows countries in terms of financial globalization and completely opens its financial market, it will lead to great damage both for itself and the world.
Among the many aspects of globalization, one aspect that is worth more consideration than it gets is research into the adverse impact of scientific and technological progress. Everyone is talking about how good technological innovation is, but few people study the negative impact it brings. It should be pointed out that such studies are not opposed to innovation, science and technology; instead they allow us to have a more comprehensive and clear understanding of globalization.
From the perspective of job creation, it is well known that technology has created a lot of industries, but it has also destroyed a lot of jobs, which has already become a problem in the world. For instance, robots are now able to replace workers in a large range of areas. But what will happen if a large number of jobs are taken by technology in China, given that it is such a populous country? How will its 1.3 billion people make a living? These are questions that deserve consideration.
I'm not saying that we should not use technology. We should of course develop technology and make good use of it, but the Chinese people should still think carefully about the associated problems it can sometimes bring.
The article was compiled based on a speech made by Chen Qizong, co-chairman of the Center for China & Globalization (CCG) Strategic Advisory Board and chairman of Hang Lung Group, at a CCG roundtable forum. bizopinion@globaltimes.com.cn
Keyword