Third Annual Conference on Global Talent Mobility and International Migration held in Beijing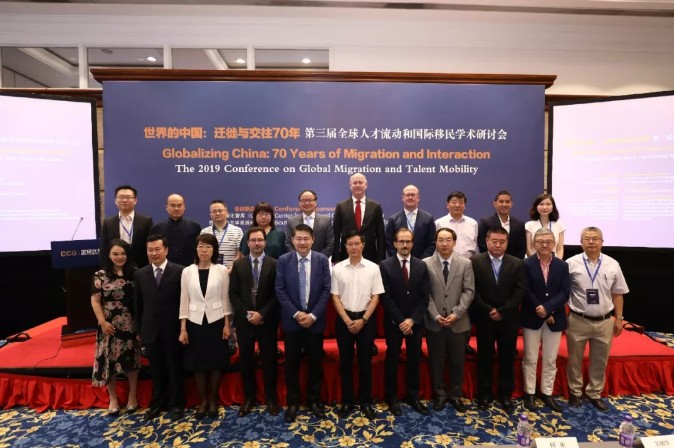 In the past decades, China has taken steps to engage in international migration governance by strengthening regional and international cooperation on migration issues. Nowadays, China is playing an increasingly important role in global migration debates.
On July 13, the third Conference on Global Talent Mobility and International Migration was held in Beijing, China. The event brought together hundreds of scholars, specialists and representatives of international organizations from China and abroad to discuss a variety of topics, such as global migration governance, global talent management and challenges as well as international migration.
The conference, based on the theme "Globalizing China: 70 years of Migration and Interaction," was co-hosted by the Center for China and Globalization (CCG), China International Talents Committee, Southwestern University of Finance and Economics, Nanyang Centre for Public Administration (Nanyang Technological University), Institute of Ethnology and Anthropology (Chinese Academy of Social Sciences), Center for International Migration Studies (Guangdong University of Foreign Studies), School of International Studies & Academy of Overseas Chinese Studies (Jinan University), and Metropolis China.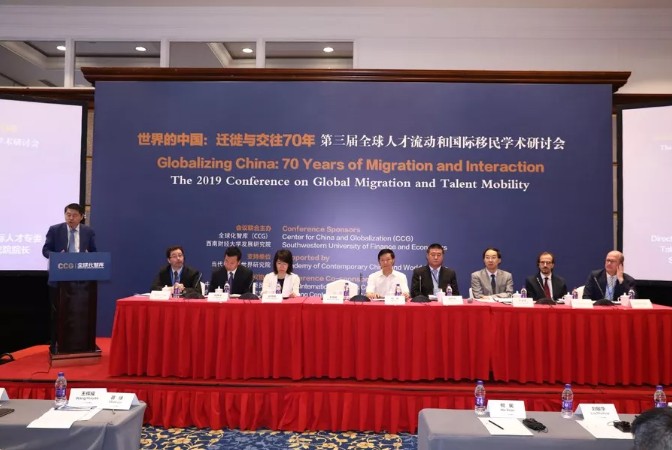 The conference consisted of two plenary sessions, eight thematic sessions, and a new book launch ceremony.
China is becoming a prominent actor in global migration governance
During the event, experts shared views on a range of pertinent issues related to migration.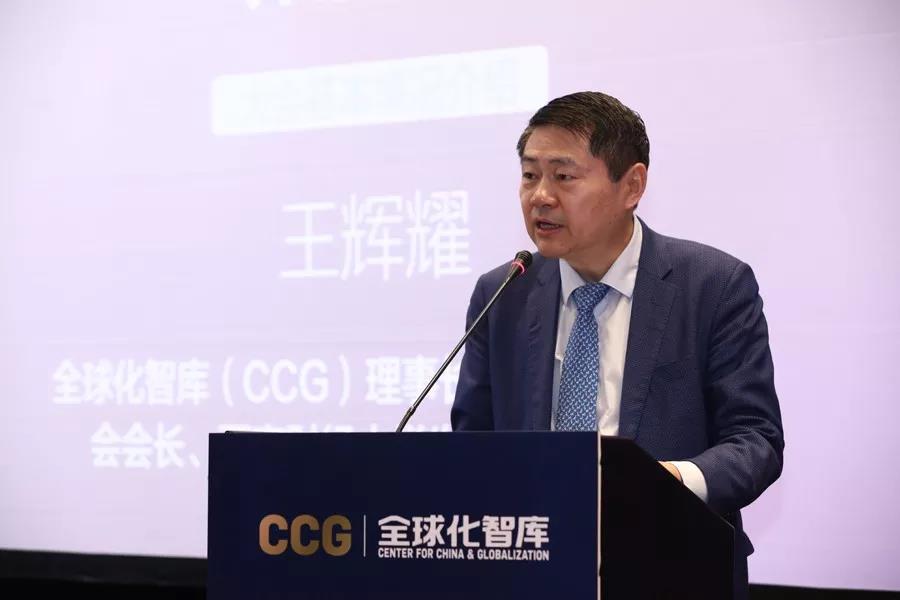 In his opening remarks, CCG President Wang Huiyao pointed out that China has been actively contributing to global talent mobility and international migration, which have come to be an essential component of globalization. China is entering a new stage of development in international talent governance.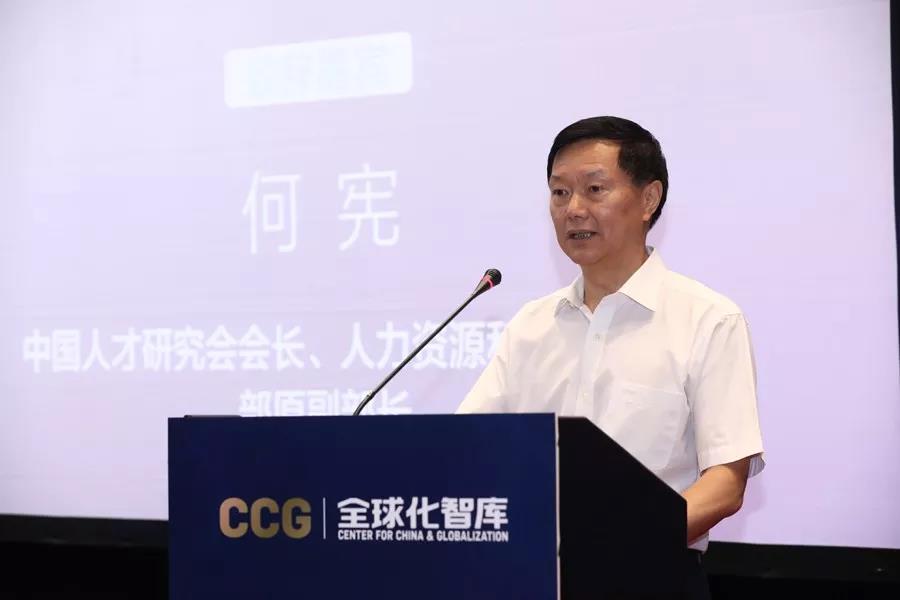 He Xian, president of China Talent Research Society and former vice minister of Human Resources and Social Security, noted that China should attract more high-end talent and international talent by creating a better employment environment, building a more fair and free competitive market and providing better services.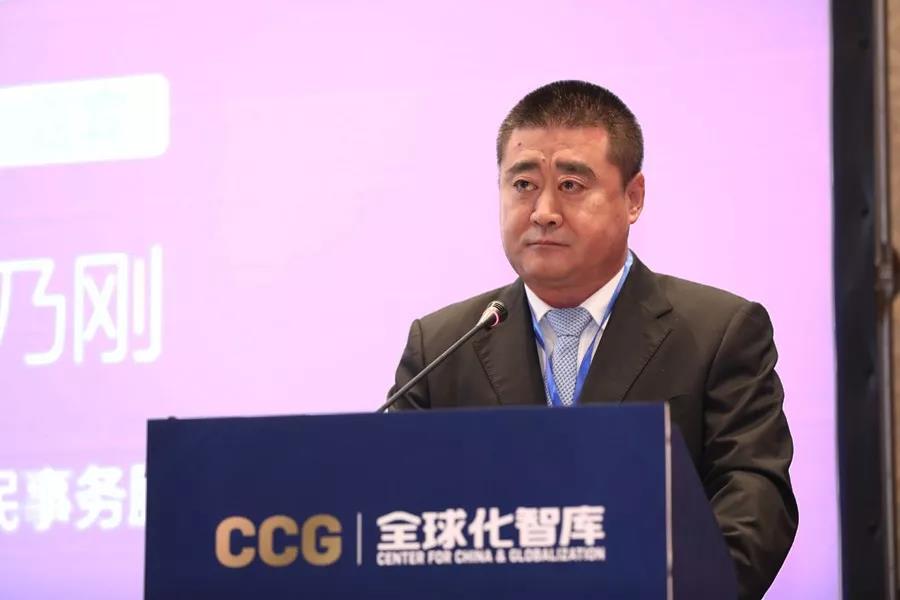 Head of the Immigration Service Center, National Immigration Administration, Xu Naigang said that the National Immigration Administration will continue to promote Hainan province's comprehensive reform and opening-up, the development of the Guangdong-Hong Kong-Macao Greater Bay Area and the free trade zone.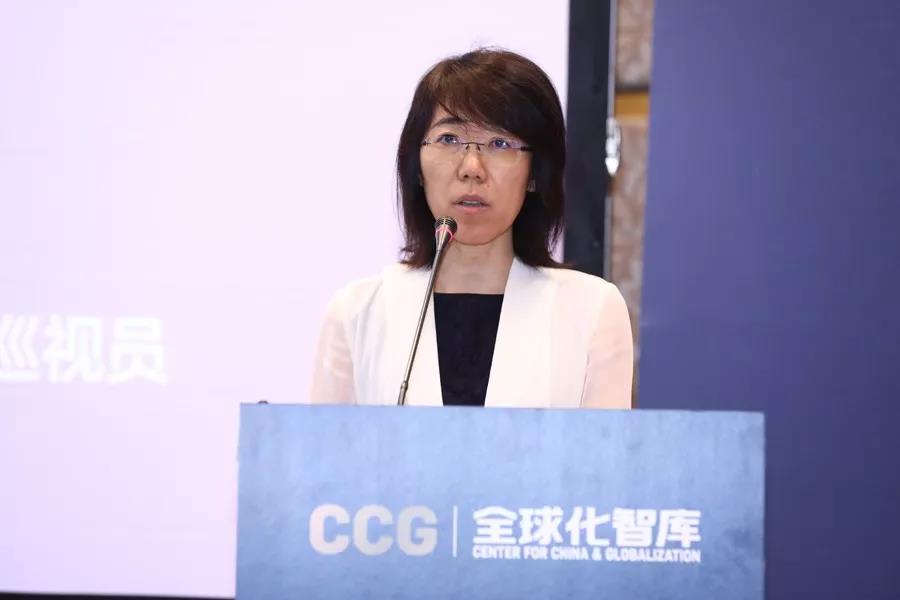 Zhao Huijun, deputy inspector of the Foreign Intelligence Management Department, Ministry of Science and Technology, pointed out that it is important to build a more conducive environment to nurturing and attracting talent through enhancing science and technology innovation development and promoting the exchange and integration of talent.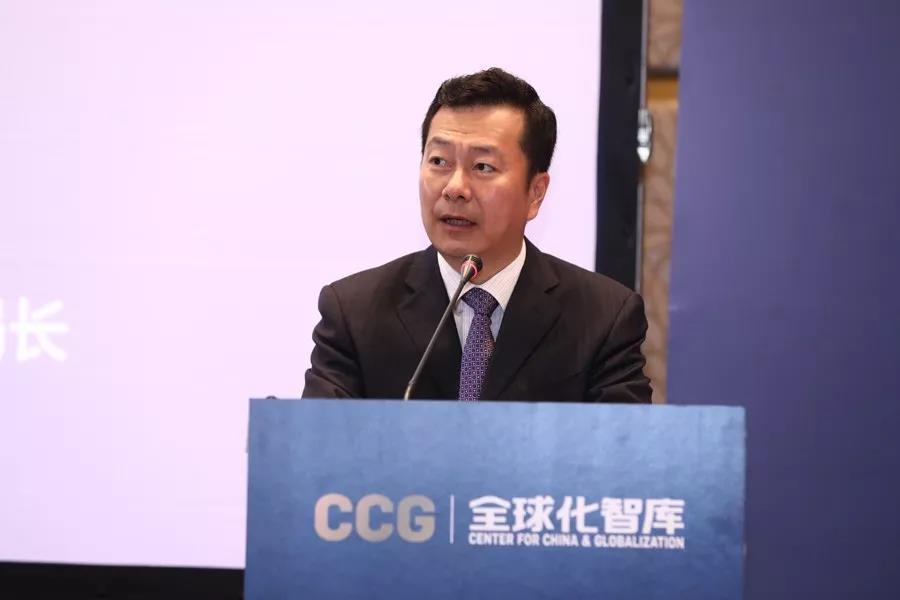 Liu Minhua, deputy director-general of the Beijing Bureau of Talent, also noted that human resources work for Beijing will be carried out across three aspects of "into the rules", "project" and "construction system" to create a better environment for overseas talent.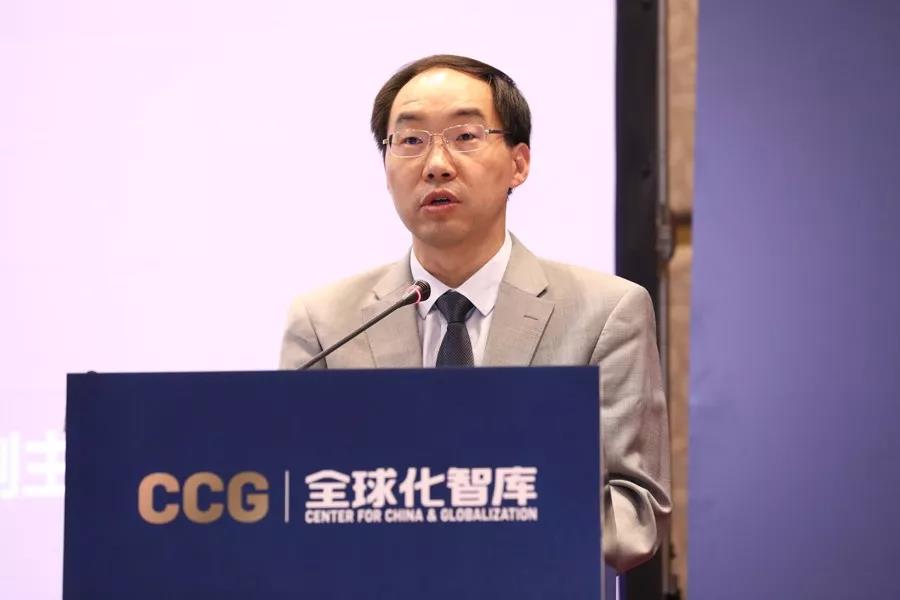 "In the past decades, China has increasingly become a source and a destination country for migrants from all over the world." said Yu Yunquan, dean of Institute of Contemporary China and the World.、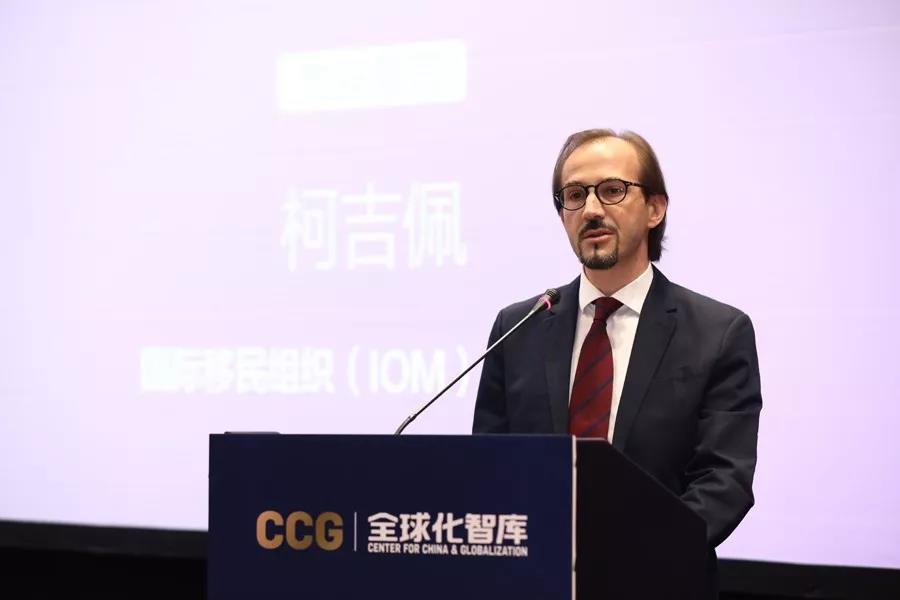 Giuseppe Crocetti, chief of mission in China for the International Organization for Migration (IOM) suggested that learning from the world's advanced experiences would be an effective way to address challenges while researching the development of talent mobility.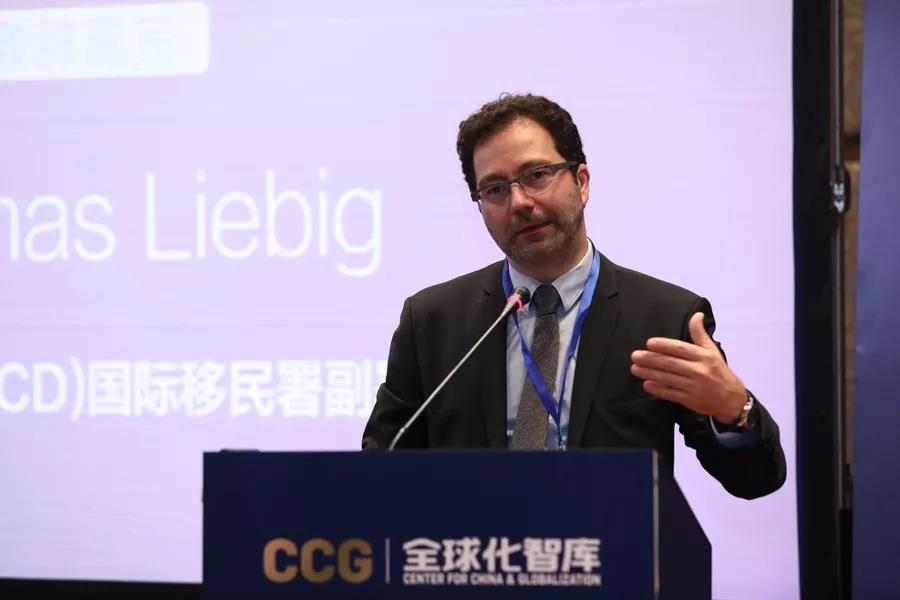 "The global talent management was proposed at the G20 summit. Countries could use G20 mechanisms to resolve some talent-related issues." said Thomas Liebig, deputy head of International Migration Division, OECD.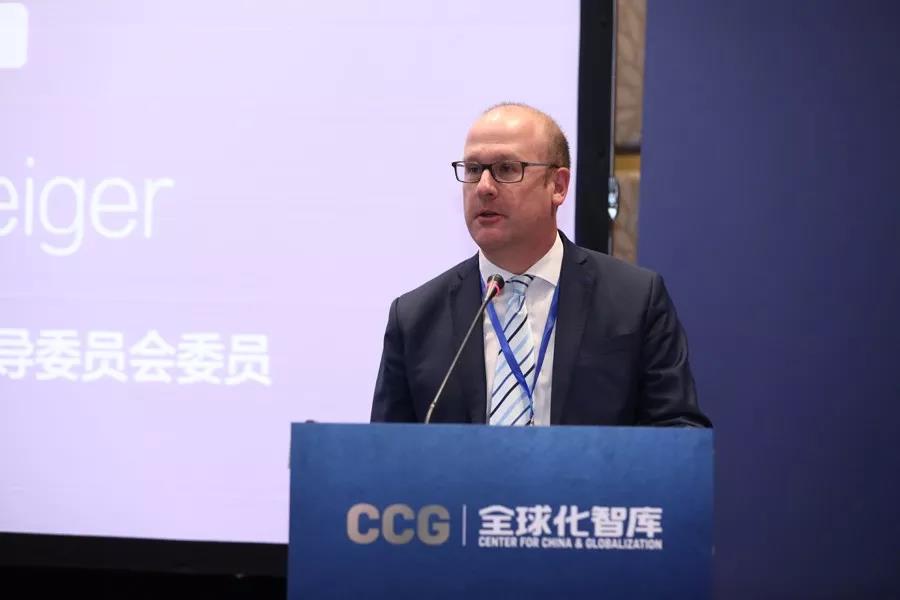 Martin Geiger, associate professor of Politics of Migration and Mobility at Carleton University, pointed out that China's Reform and Opening-up policies have boosted the increasingly frequent exchanges between China and the world.
Key issues addressed in the conference
The Past, the Present, and the Future Development of China's Unique Migrant Governance Mechanism
International Experience and New Development of Global Migration Governance
Overseas Chinese in the Context of New Globalization
Transnational Migrations: Considering China
Immigration and the Transformation of Chinese Society
Talent Competition, Recruitment and Retention. Dynamics, Complexities and Best Practices, including session I: The Global and International Level and session II: The Sub-State Level and Engagement with Relevant Sectors
Border Prosperity, Border Governance, and Cross-border Labor Cooperation
Population Flow, Aging, and Transnational Marriage: Frontier Theory and Development
Global Experience in the Resettlement and Integration of Migrants
Globalized Issues and New Development of Global Migration Governance
Five new books about international talent flow and governance were released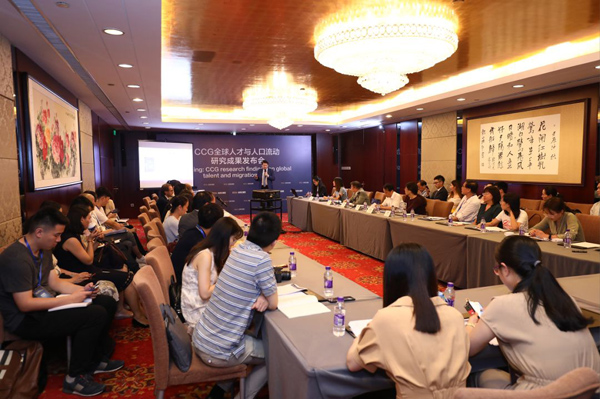 During the conference, five books regarding China's international migration and global talent governance were released, including Mobility and Governance: Global Talents, Migration and Migration Law; Migration and the 2030 Agenda: A Guide for Practitioners; Research Handbook of International Talent Management; The Rule of Law on Overseas Chinese Affairs and Oral History of Returned Overseas Chinese (Jinan).

The five works analyze the status and current challenges of global talent mobility and international migration governance from different angles, and look forward to the next steps in global talent management and governance, aiming to promote global talent mobility and provide suggestions for China on talent governance.
Since its establishment 11 years ago, CCG has been at the forefront of research in the fields of global talent governance, international talent, study abroad, migrants and global talent mobility management. CCG has promoted the establishment of the National Immigration Administration. It also established the CCG Migration Research Center and the World Chinese Business Institute. This conference is a high-level academic seminar. It is the third consecutive year that CCG has held this event.