CCG secretary-general participates in the Doha Forum 2019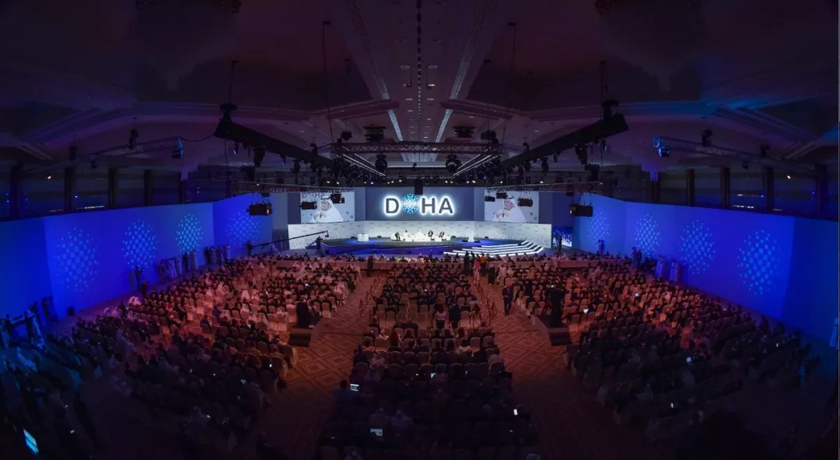 On December 14-15, the Doha Forum 2019 was hosted in Qatar, Doha, bringing together nearly 3000 leaders, thinkers, scholars, experts and policy makers to address global challenges and reimagine global governance. Miao Lu, co-founder and secretary-general of CCG, participated in a parallel session on December 14.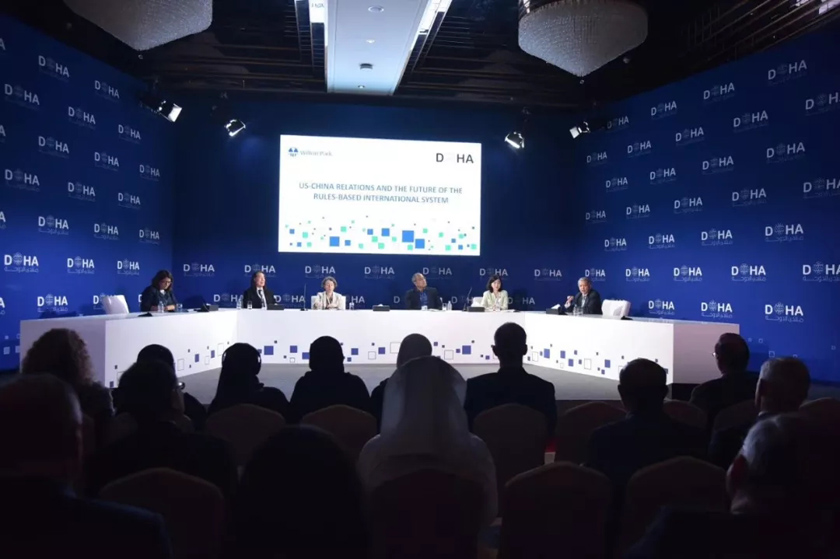 The future of China-US relations and international governance
Under the theme of "US-China Relations and the Future of the Rules-Based International System", Miao Lu shared her views on Sino-US relations and international governance.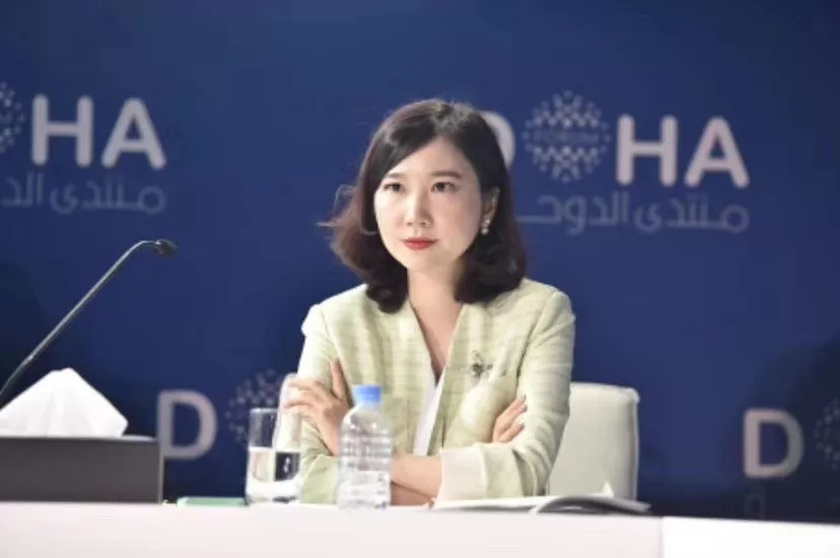 Miao said that although China-US trade talks still have a long way to go, it is improbable that China and the US will decouple. The two countries will remain highly entwined. Furthermore, continuing the US-China trade war would severely harm the international free trade system, which is not good for either country, or indeed the rest of the world.
Miao said that China and the US are able to co-exist and that the two countries should work together and not end up in the "Thucydides Trap".
Miao highlighted that the international community should work together to maintain the rules-based multilateral trading system, revitalize multilateralism and strengthen the existing international organizations, such as the WTO.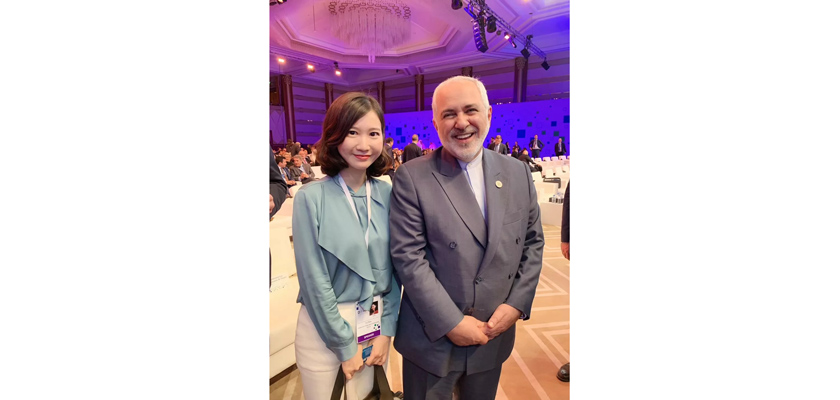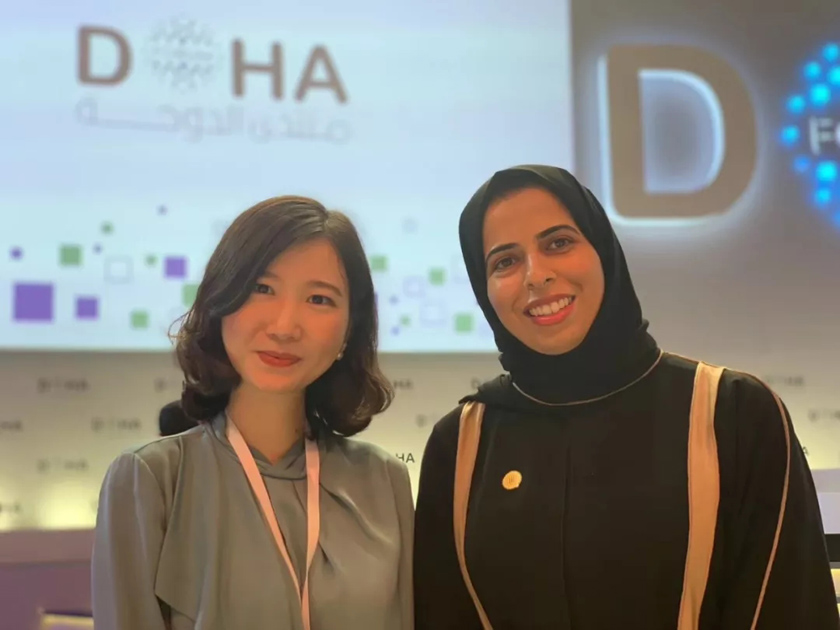 Participants of the parallel session also included Stephen Chan, professor of World Politics, SOAS University Of London; Danny Quah, dean and Li Ka Shing Professor in Economics at the Lee Kuan Yew School of Public Policy of the National University of Singapore; Jim Loi, partner and chief operating officer of the Asia Group; Emma Sky, director of Greenberg World Fellows Program, senior fellow of Jackson Institute; and Sharmila Nebhrajani, chief executive of Wilton Park.
Phase-one deal eases tensions
On December 13, 2019, China and the U.S. reached consensus on a Phase One trade deal, including in the areas of intellectual property, technology transfer, food and agricultural products, financial services, exchange rates and transparency.
The same day, China's vice Finance Minister Liao Min said that the US has promised to remove part of tariffs being levied on China and would also increase tariff exemption for Chinese products entering the US.
On December 14, U.S. Treasury Secretary Steven Mnuchin at the Doha Forum also said that the "historic" phase one trade agreement reached between the U.S. and China will boost global growth.
During this period, Miao Lu participated in the forum and shared her views on the future of Sino-US relations and international governance. This will not only promote communication and cooperation between China and other countries, but also reflects the global role of CCG via Track II diplomacy.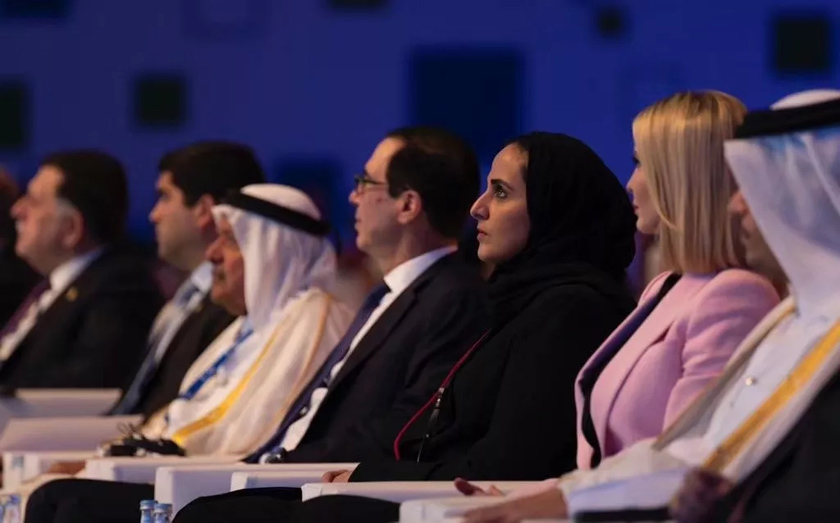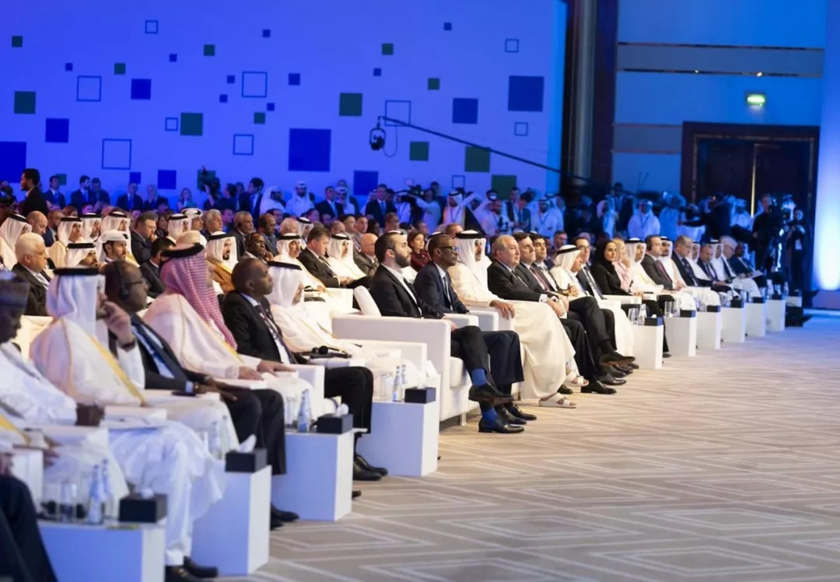 Yichen Zhang, senior vice chair of CCG, chairman and CEO of CITIC Capital Holdings Limited, also participated in the panel session "The Impact of Free Zones on International Trade and National Development". Other participants in this session were Ketan Patel , CEO of Greater Pacific Capital; Reem Al Mansoori , Shura Council member in Qatar and assistant undersecretary for Digital Society Development Sector, ministry of Transport And Communications; Ahmad Bin Mohamed Al-Sayed, minister of State and chairman of Qatar Free Zones Authority; Peter Löscher, managing director of Techvision Capital Gmbh; and Urs Gredig, head of Programs of CNNMoney Switzerland.
Guests at the forum also included Sheikh Tamim bin Hamad Al Thani, emir of the State of Qatar; Mahathir Mohamad, prime minister of Malaysia; Tijjani Muhammad-Bande, president of the United Nations General Assembly;  Sheikh Mohammed bin Abdulrahman Al-Thani, deputy prime minister and minister of Foreign Affairs of Qatar; Moussa Faki Mahamat, chairperson of the African Union Commission; Børge Brende, president of World Economic Forum; Robin Niblett, director of Chatham House; Miroslav Lajčák, minister of Foreign and European Affairs of the Slovak Republic; Nicola Clase, coordinator for Migration and Refugee Issues of Swedish Ministry for Foreign Affairs; Susi Dennison, director of the European Power programme and senior policy fellow at the European Council on Foreign Relations; Issam Abousleiman, country director for the GCC countries of World Bank Group; Arancha González, executive director of the International Trade Centre; Denise Natali, Assistant Secretary of U.S. Department of State; Vladimir Voronkov, under-secretary-general of the United Nations Counter-Terrorism Office; Mevlüt Çavuşoğlu, minister of Foreign Affairs of Turkey; Mary Snapp, corporate vice president of Microsoft Philanthropies within Microsoft's Corporate, External, and Legal Affairs department; Igor Crnadak, minister of Foreign Affairs of Bosnia and Herzegovina; Jacek Czaputowicz, minister of Foreign Affairs of Poland; Andrey Kortunov, director general of the Russian International Affairs Council; Morgan Ortagus, U.S. State Department Spokesperson; Ivanka Trump, senior advisor to the president of the United States; Paul Kagame, president of Rwanda; KONO Taro, defense minister of Japan; and Hulusi Akar, defense minister of Turkey.
About Doha Forum
Established in 2000, the Doha Forum is a platform for global dialogue on critical challenges facing our world. The Doha Forum promotes the interchange of ideas, discourse, policymaking, and action-oriented recommendations. In a world where borders are porous, our challenges and solutions are also interlinked. The Doha Forum 2019 delved into topics of trends and technology; trade and investment; human capital and inequality; security, cyber-governance, and defense; international organizations, civil society, non-state actors, culture, and identity.