CCG Secretary-General joins the Munich Young Leaders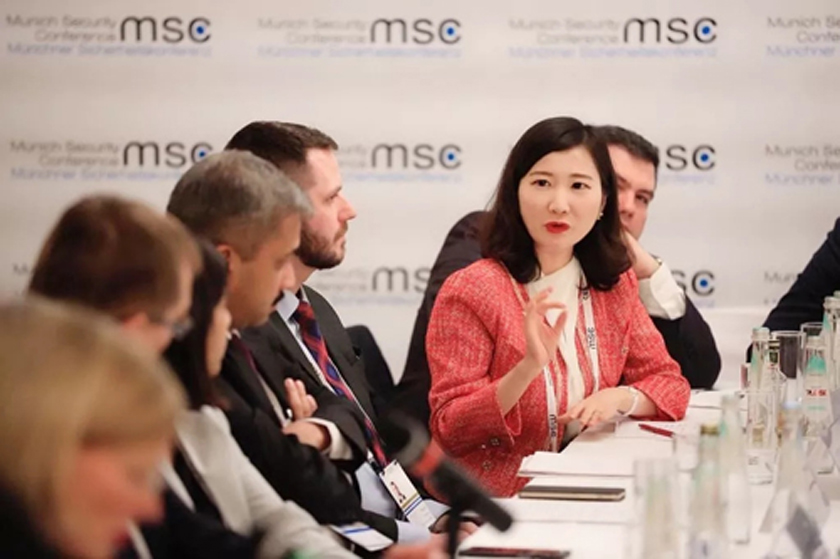 From February 14th to 16th, the twelfth generation of Munich Young Leaders gathered in the 56th Munich Security Conference (MSC). Mabel Miao, co-founder and secretary-general of CCG, has been recognized as one of the "2020 Munich Young Leaders" – the only Chinese among 25 "Munich Young Leaders" selected from more than 20 nations.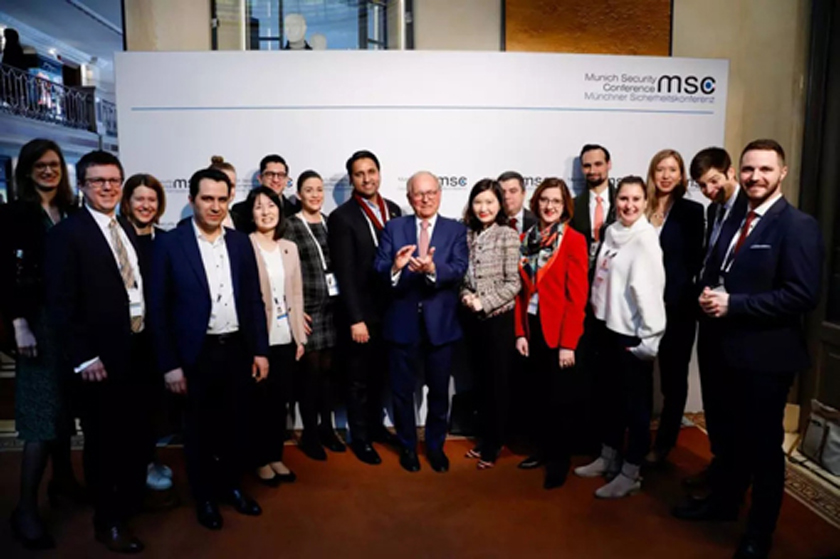 During the two-day Munich Young Leaders programme, Mabel Miao talked with the  German minister of defence, chair of the National Security Commission on Artificial Intelligence, the foreign minister of the Republic of India, and the former prime minister of Norway. Mabel gave her insights and discussed how Germany and the EU can play an appropriate role in multilateral coordination and technical security, how the United States views China not using Boeing aircraft and other advanced US products, why India opted out of RCEP, relations between the Indo-Pacific strategy and the Belt and Road, how to build consensus in a divided world, and how the western world cooperates with non-western countries, including China, to meet world challenges and other topics.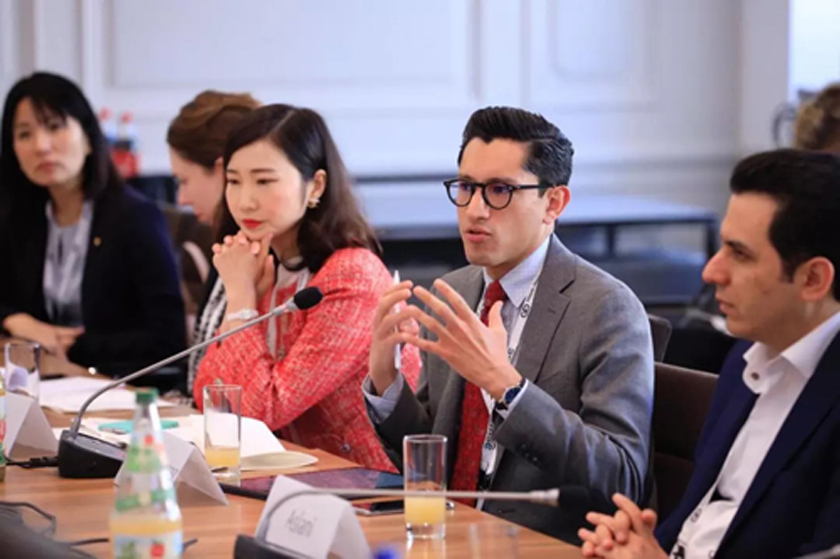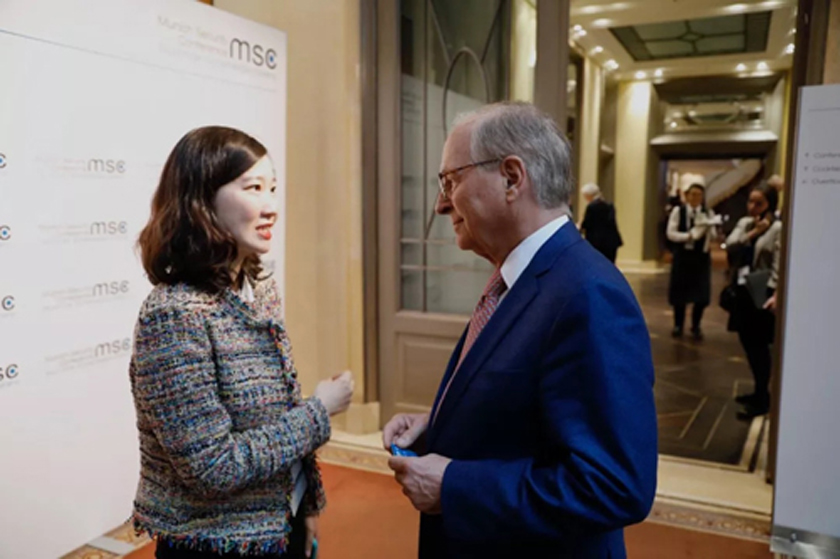 Mabel pointed out that the concept of a human community with a shared future put forward by China goes beyond the concept of allies and has made a theoretical contribution to globalization. In terms of the promotion of this concept, she believes that on the one hand, the actual actions of the Chinese government are important. On the other hand, think tanks such as CCG should actively participate in related international activities and fora to set relevant agenda, striving for space for voices from China and making a valuable contribution to the international community.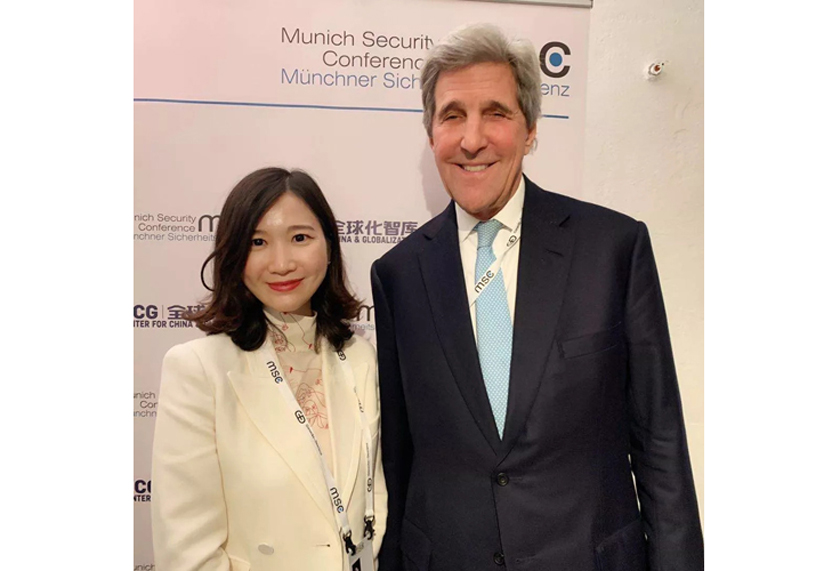 Since co-founding CCG in 2008, Mabel Miao has been dedicated to leading the development of CCG, helping to make CCG the top 100 think tank globally for three consecutive years, and the first Chinese think tank to be granted the official special consultative status with the Economic and Social Council of the UN in 2018. This time, Mabel Miao was recognized as a "2020 Munich Young Leader", which is a recognition not just of herself but also the work of CCG.
In 2018, Mabel Miao won the "Management Excellence Award" of the China Management Science Society. In 2016, as the only north-east Asia recipient, she was awarded "International Young Leader" by the King of the Belgians H.M. Philippe Leopold Louis Marie. In 2017 and 2018, she attended the European Union Commission's ASEM (Asia-Europe Meeting) Sustainable Connectivity Monitor Second Expert Workshop. She has made a significant contribution to the effort of establishing an index system to evaluate global governance and sustainable development.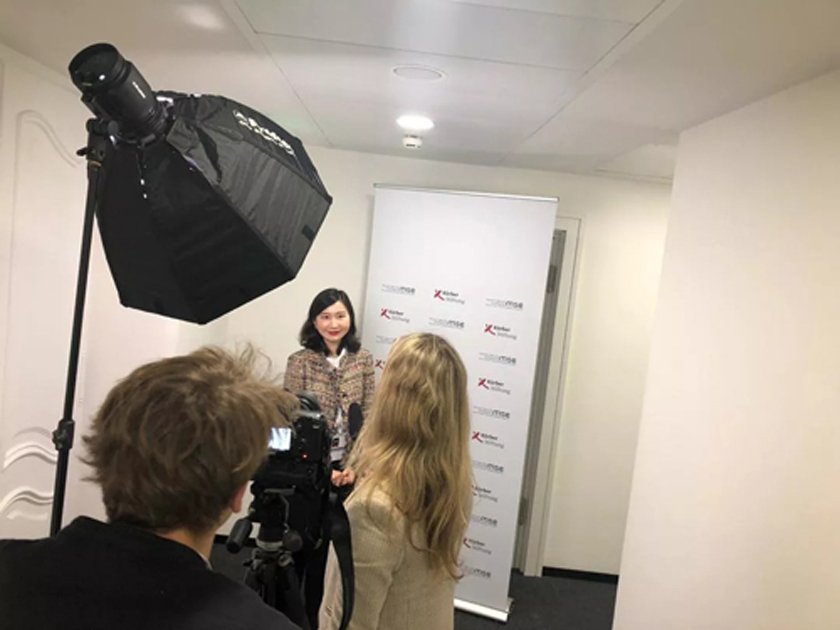 During the 56th Munich Security Conference, CCG was the only Chinese think thank to host two side events – a roundtable discussion "Bridging troubled waters – alleviating conflict potential in the South China Sea" with NATO Centre of Excellence for Operations in Confined and Shallow Waters (COE CSW), and a dinner on the theme of "US-China Cold War? Myth and Reality" co-hosted with the MSC. Mabel Miao participated in both discussions. The participants in these two side events also included Christian Bock, rear admiral, director, Center of Excellence for Operations in Confined and Shallow Waters, NATO; Bill Hayton, Chatham House associate fellow; Ng Eng Hen, Defence Minister of Singapore; John Kerry, former US secretary of State; Graham Allison, Douglas Dillon professor of Government, Harvard Kennedy School, Harvard University and other distinguished guests to shed light on the core issues of South China Sea security and China-US relations.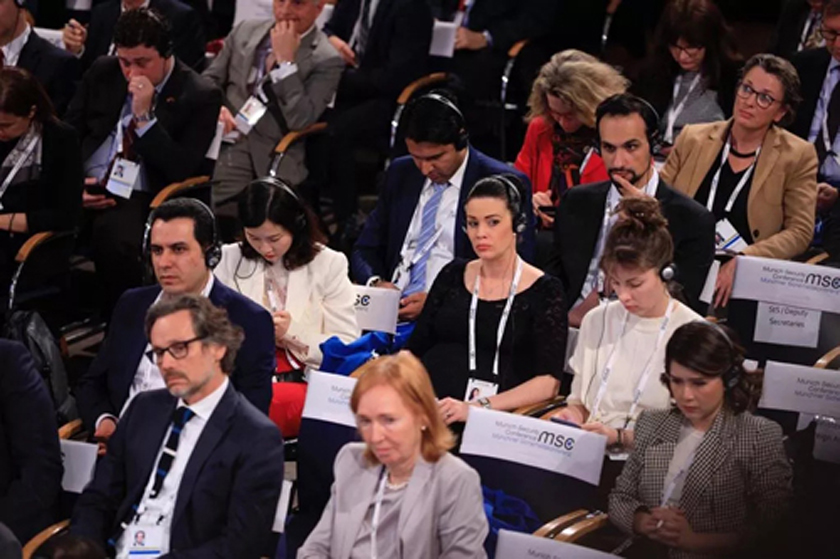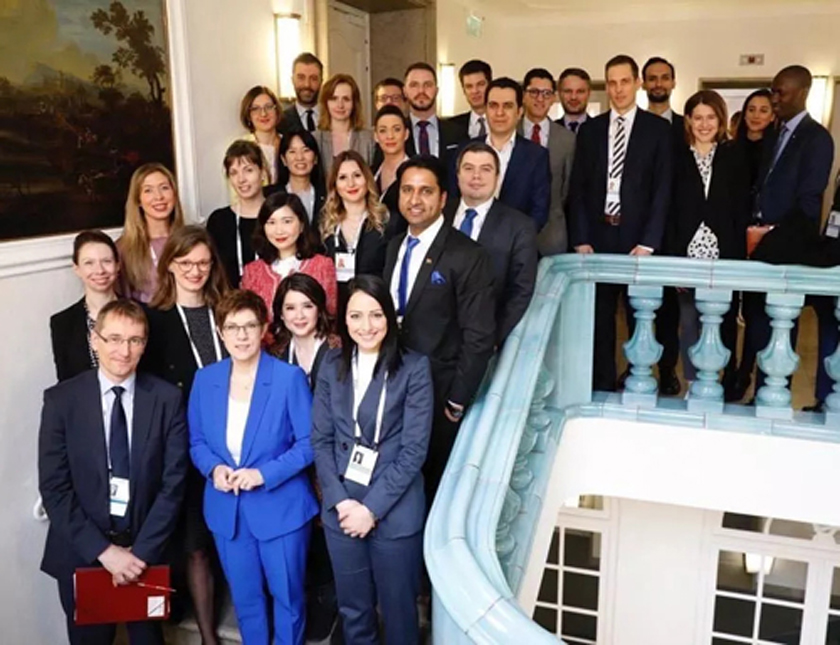 The 25 "2020 Munich Young Leaders" included Abas Aslani, senior research fellow of Center for Scientific Research and Middle East Strategic Studies; Rohit Chahal, national media panelist of Bharatiya Janata Party; Ketevan Chumbadze, deputy political directoro of Ministry of Foreign Affairs; Márta Demeter, member of Parliament of Hungary; Alexander Dubnitzki, commanding officer, Federal German Ship "Oldenburg", First German Navy Corvette Squadron; Yana Ehm, member, Parliament of the Italian Republic; Karma Ekmekji, international affairs adviser to Saad Hariri; Claudia Gamon, member of European Parliament; Vincent Garneau, director of policy, Office of the Deputy Prime Minister; Mohamed AL Hinai, senior economist, Implementation Support and Follow Up Unit, Diwan of the Royal Court; Gyde Jensen, chairwoman, Committee on Human Rights and Humanitarian Aid, German Bundestag; Aleksandra Jerkov, member of Parliament of the Republic of Serbia; Gadeer Kamal-Mreeh, member of Parliament of the State of Israel; Bojan Marichikj, adviser to the Prime Minister and Chief Negotiator, Cabinet of the Prime Minister; Mabel Miao, co-founder, secretary-general and vice-president, Center for China and Globalisation; Miroslav Mizera, junior consultant, Jones Lang LaSalle; Grace Natalie Louisa NG, chairperson, Indonesian Solidarity Party; Colin Nippert, desk officer, Division 213 (Bilateral Relations with the States of the Middle East, Asia and Latin America), Federal Chancellery; Peter Rough, senior fellow, Hudson Institute; Victoria Stegniy, first secretary, Department of International Organizations, Ministry of Foreign Affairs; Hiromi Takase, member, House of Councillors; Amadou Thiam, minister, Ministry of Institutional Reform and Civil Society Relations; Hannah Thoburn, professional staff member, Europe and Eurasia, Committee on Foreign Relations, United States Senate; Markus Thomi, director for NATO and European Affairs, National Security Council; and Roberto Velascoalvarez, managing director, Social Communication, Ministry of Foreign Affairs.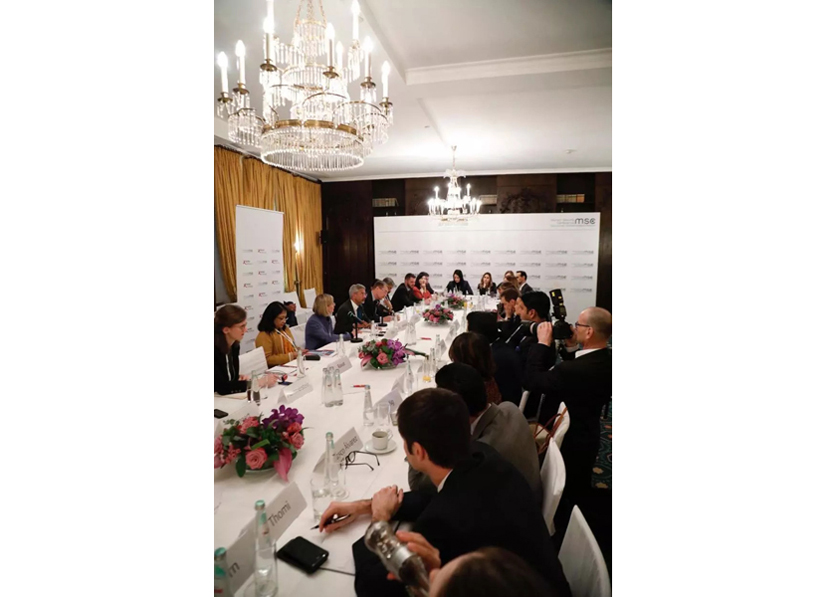 About the Munich Young Leaders program
Since 2009, the MSC and Körber-Stiftung have been organizing the Munich Young Leaders (MYL) program, bringing together young leaders in the fields of foreign and security policy to discuss a broad range of topics with high-ranking participants of the Munich Security Conference and take part in the program of the conference.
Speakers at previous sessions of the Munich Young Leaders programme have included Ursula von der Leyen, president-Elect of the European Commission, Mohammad Javad Zarif, foreign minister of Iran, Ng Eng Hen, defence minister of Singapore, as well as Fu Ying, vice chair of the Committee on Foreign Affairs at the National People's Congress in Beijing, and Christine Lagarde, president of the European Central Bank.