China has opportunities for young people, foreigners: HK entrepreneur
August 26 , 2019
---
Overseas, western-educated Chinese and skilled foreign professionals will benefit from China's opening-up and increasingly important role in globalization, said Hung Ming Kei, CEO of Hop Hing Group, in an interview with CGTN.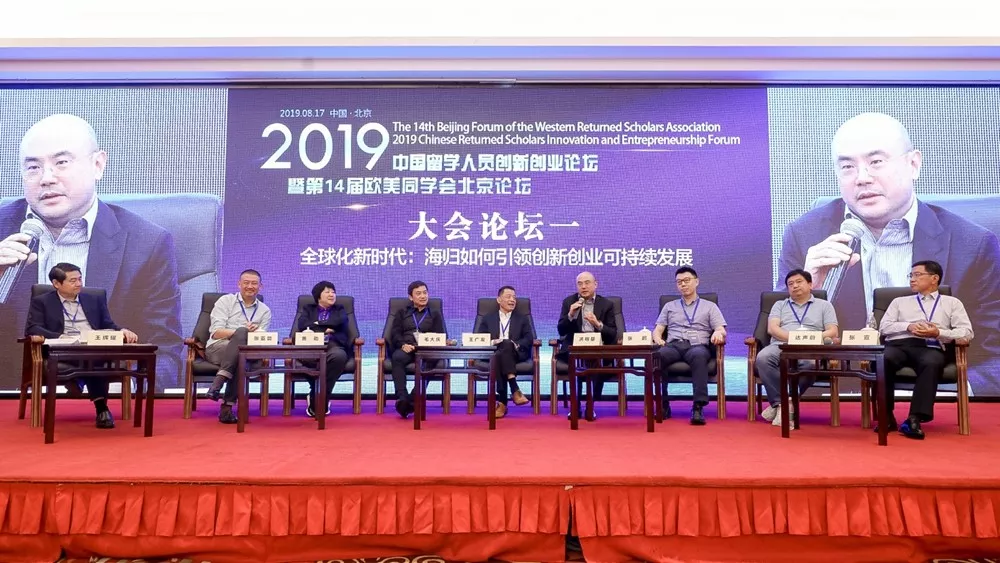 Hung Ming Kei speaks at an innovation and entrepreneurship forum for Chinese scholars returning from abroad in Beijing, August 17, 2019. /Photo via CCG
Overseas, western-educated Chinese and skilled foreign professionals will benefit from China's opening-up and increasingly important role in globalization, said Hung Ming Kei, CEO of Hop Hing Group, in an interview with CGTN.

Hung is a trailblazer who saw the opportunity to grow a business in China in the early days of the country's reform and opening-up. His company, which started the edible oil business, owns the Yoshinoya, a Japanese quick-service restaurant chain, and ice cream retailer Dairy Queen in the Chinese mainland and Hong Kong.

For the U.S.-educated Hong Konger, who could have followed the beaten path of working on Wall Street after graduation, returning to China and starting a business in the mainland at 23 was a bold decision that has proven worthwhile.

Hung shared his insights about doing business in China at a recent innovation and entrepreneurship forum co-hosted by the Western Returned Scholars Association and Center for China and Globalization (CCG) in Beijing.

He identified the technology revolution, generational change of consumers, and China's peaceful rise as the key trends shaping the world right now. Drawing on his experience as a participant in China's globalization, the veteran entrepreneur called on the Chinese people with overseas experience to seize the new opportunity presented by those changes.


National development strategies such as the Belt and Road Initiative and the Greater Bay Area will bring many opportunities for those with an understanding about China and also about other countries, he said.
Speaking exclusively to CGTN, Hung elaborated further on why China will be an attractive choice for entrepreneurs around the world. 

"After 40 years of reform and opening-up, China is becoming a new leader of globalization as we speak," Hung said, citing the Foreign Investment Law passed this year, the Import Expo in Shanghai last year and the newly established National Immigration Administration as examples of the country's efforts to further open up.

"All of these are important signals that say to people, 'opportunity is here,'" Hung told CGTN. He predicted an influx of skilled foreign workers, particularly those with expertise in tech. "China will see the next major immigration tide," he said.

The Guangdong-Hong Kong-Macao Greater Bay Area is a key national economic development strategy outlined in China's 13th Five-Year Plan. It aims to create an innovation cluster by developing technology and promoting infrastructure and financial integration.

The 49-year-old follows new technology trends closely and takes a keen interest in supporting innovation. A year and a half ago, he started Beyond Ventures with friends to invest in start-ups in Hong Kong. The fund took its name from a famous song about pursuing dreams, performed by Hong Kong rock band "Beyond" from the 1990s.

Hung told CGTN that economic problems are at the root of many young Hong Kongers' frustration these days. "As Chinese, all Hong Kongers deep down want China to do well. But at the moment, many young people in Hong Kong have deep-seated prejudice toward the mainland," he said.

Although Hong Kong's economy has been performing well since 1997 when Hong Kong returned to China, growth has been largely concentrated in the finance and real estate industries, Hung noted. "Ordinary residents, especially young people, feel that they are not getting their fair share of the wealth generated by the growth. So this is a problem we must address."

"I think the Chinese central government pays special attention to Hong Kong's needs," he continued, noting that the Greater Bay Area plan is tailor-made for Hong Kong with the region placed at the center, along with many business-friendly policies. "All these policies and available resources should be made known to young people," he said.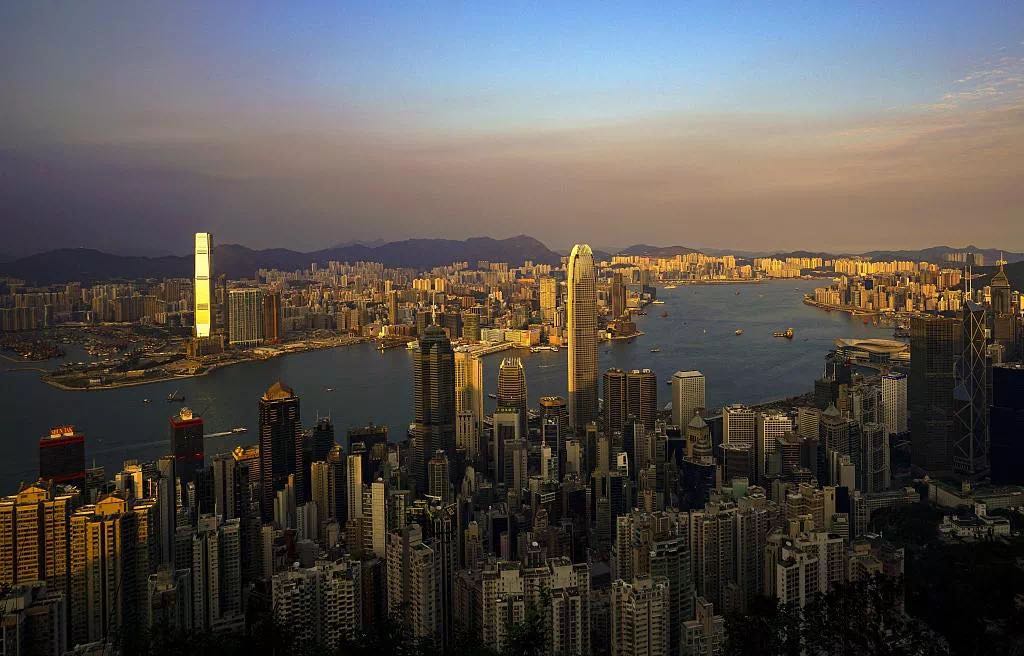 Another project overseen by Hung's company is the Outstanding Students Award, one of the most recognized and prestigious awards for secondary school students in Hong Kong. Initiated by the group's educational trust, the annual award recognizes 10 students with "outstanding academic, extra-curricular and community service achievements, and morality."

Five years ago, the program was brought to Beijing, and became a platform for students from Hong Kong and the mainland to make friends and learn from each other, Hung told CGTN. "This is a good way to help Hong Kong's youth understand their country better, to awaken their love for the motherland. Students from Beijing can also learn more about Hong Kong's cosmopolitan culture and broaden their horizon. It is the type of work we should keep doing," he said.

Regarding misconceptions and concerns from outsiders, Hung acknowledged that as a developing country, China has a lot of room for improvement, and called for a more objective view of progress.

"Changes will not happen overnight. They take place step by step," he said. "If we look back at the last 40 years of reform and opening-up, China is changing at a speed faster than Western countries did over 200 years of the Industrial Revolution. Things haven't always been great in Europe and America."

As a member of China's top advisory body, Hung took part in the discussion before the passing of a new foreign investment law during the annual political sessions in March. The legislation is a major proactive step taken by the Chinese government to improve the country's business and investment environment, he said.

"Foreign Investment Law addresses many international concerns about doing business in China, such as intellectual property and fair competition. The law shows that China is willing to listen to the voices from those involved in its development," Hung said.

With more open policies and better resources, China will attract people with professional skills and ambitions everywhere to look for opportunities in the country, whether they are Chinese or foreigners, he said.
Keyword