CCG–CSIS Roundtable: The future of Sino-US trade negotiations after G20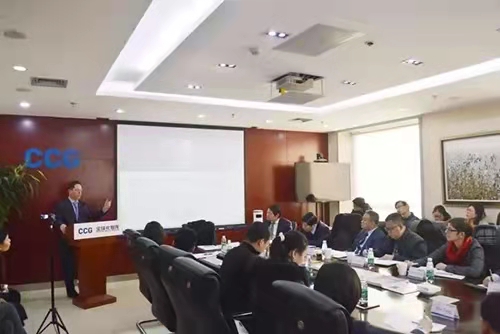 On December 10, 2018, the Center for China and Globalization (CCG) and the Center for Strategic and International Studies (CSIS) jointly held a roundtable at CCG headquarters in Beijing to discuss Sino-US relations, the consensus reached at the G20 Summit and the future trend of Sino-US trade negotiations. Scott Kennedy, deputy director of the Freeman Chair in China Studies Institute at CSIS, delivered a speech which was followed by discussion and exchanges between CCG nonresident senior fellow and former dean of the Institute of International Trade and Economic Cooperation with the Ministry of Commerce, Huo Jianguo; deputy secretary general of the "One Belt One Road" Center of the Academy of Sciences, Xu Wenhong; CCG executive director and chairman of FUETA, Tang Haoxuan; Columbia University's Global Energy Policy Center researcher, Kevin Tu; University College of Dublin Research Institute of Europe research fellow, Han Yao; and other CCG fellows and associates in attendance.
At the 13th G20 Summit held in Buenos Aires, Argentina, President Xi Jinping and President Trump reached a consensus on settling the trade dispute, agreeing to stop imposing any further tariffs for 90 days. Although this agreement is a good sign for the easing of tensions, there remains a need to continue to pay concerted attention to the follow-up negotiations process. It is in this context that this roundtable was held, aiming at enhancing Sino-US exchanges, promoting dialogue between senior scholars in the field of Sino-US trade, and to provide a platform for in-depth interpretation of the consensus reached by the two countries at the G20 Summit and the prospects for future negotiations.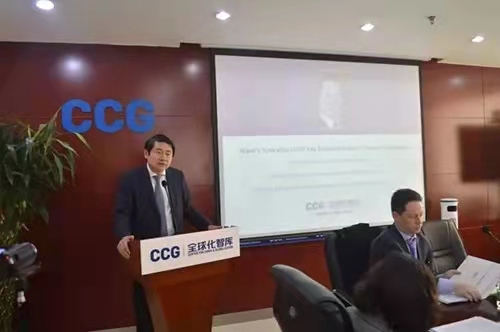 Dr. Wang Huiyao, Director of CCG, after welcoming participants, briefly introduced Dr Scott Kennedy's work and vast experience in the field of Sino-US relations. Dr Wang Huiyao noted this is a crucial time for Sino-US relations, and the necessity for dialogue at all levels in times such as these. He pointed out that at the G20 summit President Xi Jinping had stressed that China should adhere to open cooperation and safeguard the multilateral trading system, highlighting this as an area for China and the United States to pursue win-win cooperation in the future. Dr. Wang Huiyao expressed his belief that in order for Sino-US relations to improve, the two countries must build trust, promote cultural exchanges and maintain multilateral trade agreements. He said that this round-table discussion is an exchange and exploration of Sino-US relations between Chinese and American scholars and think tanks, and more such dialogues should be held in the future.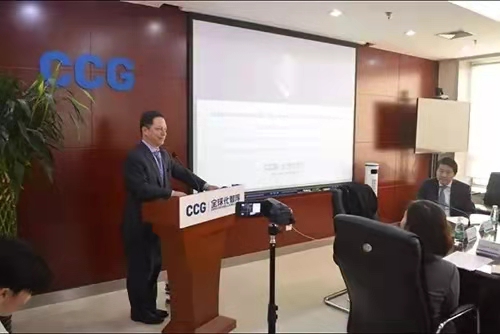 To begin his speech, Dr Scott Kennedy, commended CCG for hosting discussions on Sino-US relations, promoting dialogue and cooperation. Today, Dr Kennedy said, the development of Sino-US relations is not optimistic, which can be attributed to a multitude of factors, one being the misunderstanding of China by American people. Dr. Kennedy believes China has emerged from the early period of reform and opening up, entering into a new era. Therefore, according the development of both China and the United States' and their interests, bilateral relations between the two nations will also need to be reshaped in order to maintain stability.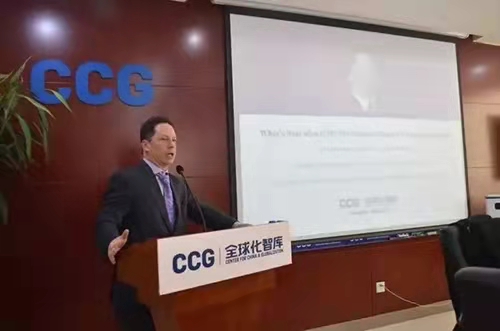 Commenting on the G20 consensus, he noted that to improve current relations still requires the joint efforts of both sides. Dr. Kennedy believes that three chances to foster cooperation and improvement between China and US relationship were missed with regard to the Doha Round, Sunnylands Summit and TPP   He also pointed out that other countries could put pressure on the United States to reconsider joining the TPP. In addition, Dr Kennedy pointed out that China's strategy in dealing with the challenges in Sino-US relations lacked efficacy, and suggested that the two sides should strengthen communication and exchanges.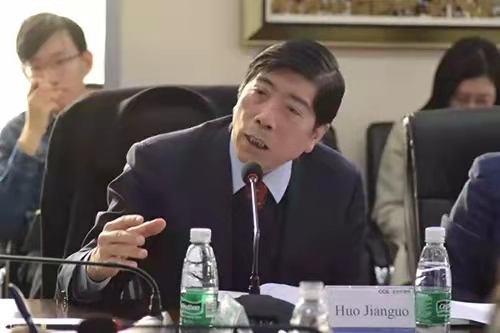 During the discussion, Huo Jianguo, a senior nonresident fellow at CCG and former dean of the Institute of International Trade and Economic Cooperation at the Ministry of Commerce, said that both sides should make concessions in order for future negotiations to progress smoothly. Mr Huo stated that at present, the Chinese government has embarked on implementing structural reform, but the United States has yet to show sincerity in its actions. At least from the Huawei incident, Mr Huo believes US involvement in this matter has made the future trade negotiations between China and the United States more complicated.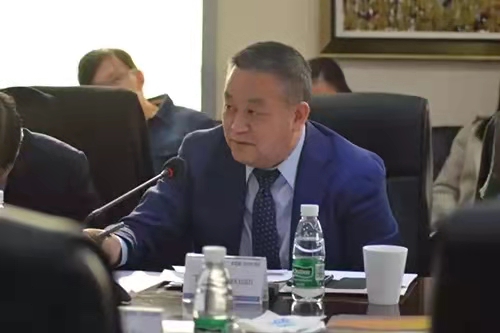 Tang Haoxuan, council member of CCG and chairman of FUETA, believes that in the future Sino-US trade negotiations, the US side also needs to make compromises, not only China's unilateral concessions. Mr Tang commented that this imbalance in negotiations does not conform to the principle of fairness and justice that the United States has always advocated. In addition, the United States must admit that Chinese enterprises are not the only beneficiaries of the trade deficit between the two countries, with American enterprises more than often being the real winners.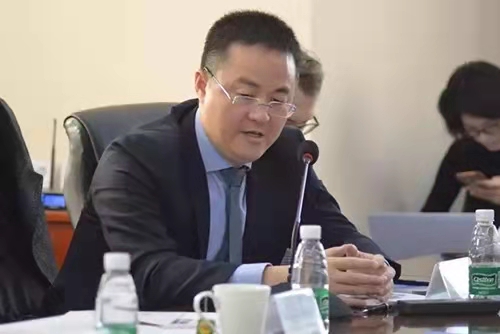 Kevin Tu, a researcher at Columbia University's Center for Global Energy Policy, pointed out that the Sino-US trade dispute is not necessarily a bad thing for China as it has further stimulated China's integration with the international community and promoted China's economic development in other directions. In addition, Mr Tu remarked that due to the separation of powers and the mechanism of checks and balances in the American political system, President Trump's personal opinions do not have an absolute impact on the overall political trend of the United States and its international relationships.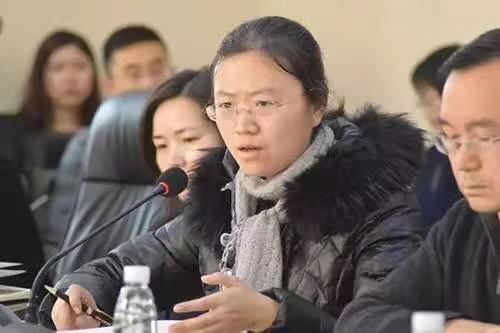 Han Yao, a research fellow at the European Institute of Dublin University and the Center for Sustainable Development Research of Dublin University, said that the current Sino-US trade dispute is not only a result of the changing world order, but also by current complex regional situations. She stated that the United States has expressed distrust towards China's desire to participate in international organizations and make contributions to the world order, that the US believes that China seeks to export a certain political ideology. Han Yao concluded that it would be very dangerous for the United States to exclude China from the framework and mechanisms of the global governance.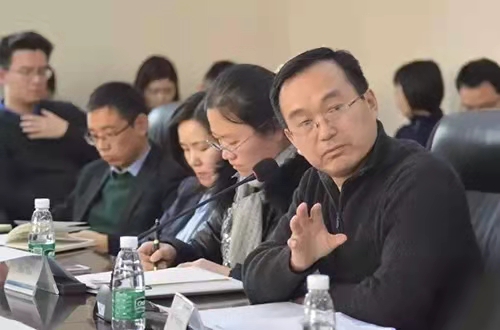 Xu Wenhong, deputy secretary general of the "One Belt One Road" Center of the Chinese Academy of Social Sciences, pointed out that the fundamental reason for these disputes being that the United States wants to maintain its dominant position in the international order. Therefore, Mr Xu stated, how to effectively influence American policymakers to formulate positive policies to promote bilateral cooperation and development is a crucial question for Chinese and American scholars and think tank researchers to further consider going forward.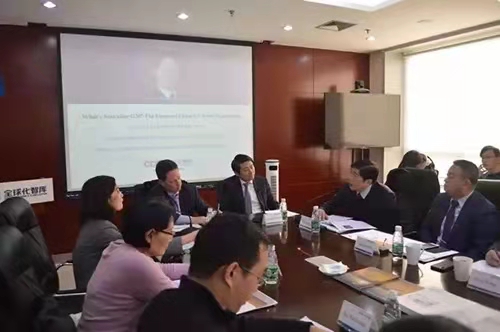 Following the discussion, members of the media posed questions for Dr Kennedy on the impact of the Sino-US trade dispute, the improvement of Sino-US relations, the future of Sino-US trade negotiations and the recent arrest of a Huawei executive in Canada. In response, Dr Kennedy said that Sino-US trade relations should be separated from national security issues, which would help resolve the current impasse. In addition, he believes that the United States should not exert pressure on the European Union, Japan, Canada and other countries to make choices between China and the United States. Regarding the Huawei incident, Dr Kennedy suggested that China should view the incident from a legal, rather than political perspective. At the same time, he pointed out that the Trump government intends to increase cooperation with think tanks, stating that CSIS has carried out regular exchanges with government officials. Finally, he stressed that the current US administration is difficult to predict, and suggested that China not only respond to Trump's policies, but should rethink its position and coordinate its future path based on national interests.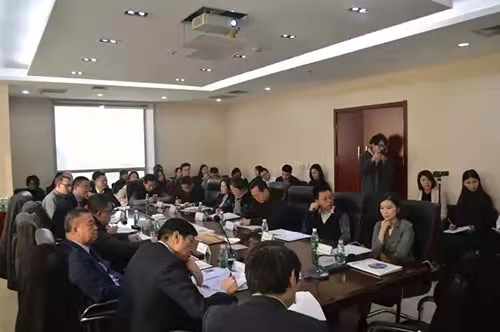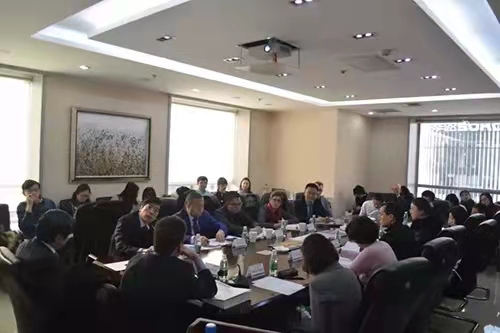 Also in attendance for the roundtable were Dr Miao Lu, vice-director and secretary-general of CCG; Li Rosa, senior CCG fellow and former vice-director of the Ministry of Commerce; Alvin Wong, first secretary of the Singapore Embassy in China; Annegret Koenig, second secretary of the German Embassy in China; Zhang Yue, policy manager at International Exchange of the China Federation of Petroleum and Chemical Industries and the Industry Committee of Foreign Enterprises; and, Liu Tiantian macro researcher at Huatai Securities.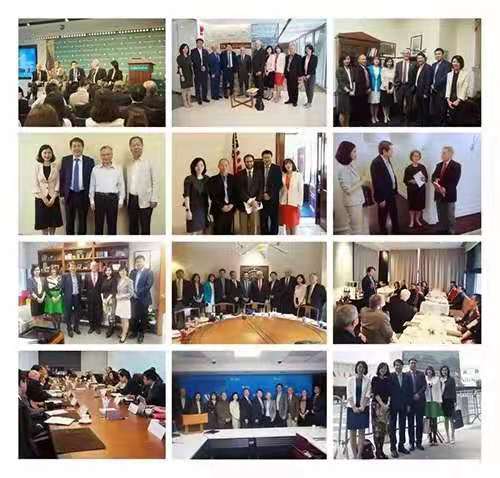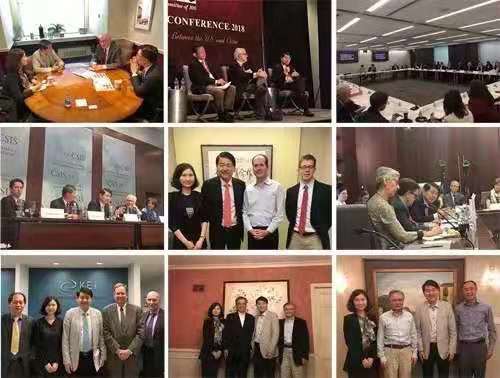 CCG retains a long-term research focus on, and has accumulated extensive expertise on Sino-US economy and trade, as well as maintaining long-standing relationships with many top US think tanks that have influence with the Trump Administration.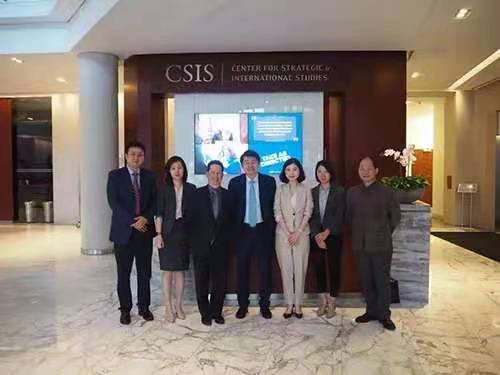 In September this year, during CCG's Track II diplomacy and research activities in the United States, the CCG expert group met with Dr Scott Kennedy at CSIS headquarters in USwhere the two sides discussed the report "Sino-US Trade Relations and Challenges: Past, Present, Future and Policy Selection" recently published at Hudson Institute by CCG.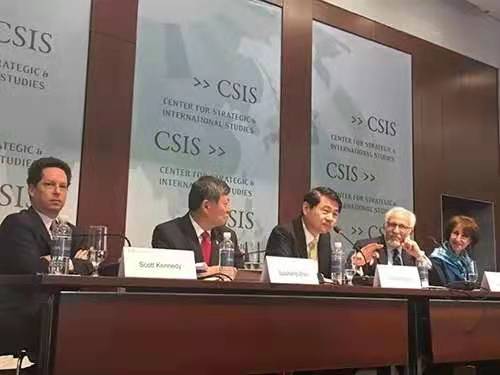 At the invitation of CSIS, the CCG delegation participated in and delivered keynote speeches at the seminars "China-US Dialogue on Global Economic Order" and "40 Years of Sino-US Relations".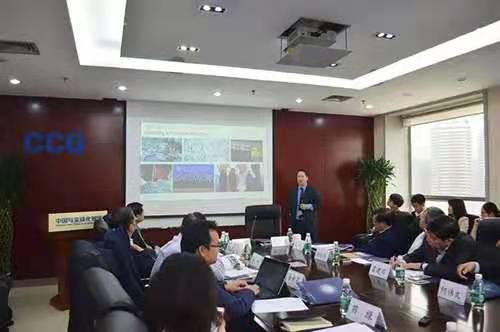 In addition, CCG and CSIS co-sponsored the seminar titled "New Trends in the WTO and Global Governance" in 2016. CSIS is now the largest international research institute in the United States. It is known as one of the think tanks with significant influence on the Republican government especially. It maintains close ties with U.S. oil consortiums and in recent years has strengthened its research on Asia-Pacific.