Open up cities of bay area, Beijing think tank says
December 17 , 2018
---
The Center for China and Globalization(CCG) calls for closer integration between Hong Kong, Macau and nine mainland cities in Guangdong province
Measures proposed are aimed at specific tech and business talent, with also a suggestion of a new university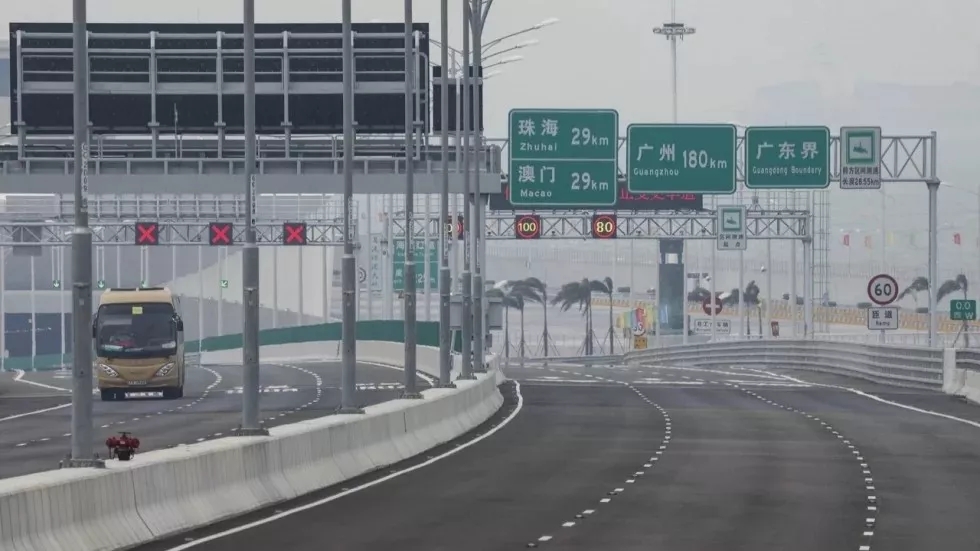 A Beijing-based think tank has urged authorities to allow business employees and professionals to travel freely between Hong Kong and its 10 neighbouring cities, so that the region can be turned into an financial and innovation powerhouse.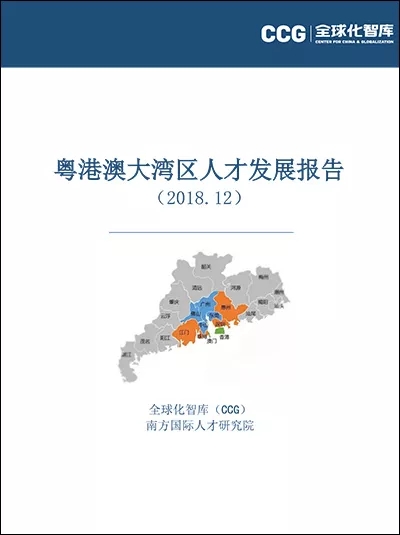 Issuing its talents development policy study report, the Centre for China and Globalisation (CCG) also proposed promoting academic exchanges in the "Greater Bay Area" by creating a new university to bring together the best scholars from the region to educate the young.
Beijing's Greater Bay Area plan aims at closer integration between Hong Kong, Macau and nine cities in Guangdong province to rival other city clusters such as Silicon Valley in the US and the Tokyo bay area in Japan.
However, under Hong Kong's immigration policy, mainland Chinese residents who come to work need to obtain an employment endorsement from mainland authorities, or apply through Hong Kong's admission schemes for mainland professionals, and tech talents.
Hong Kong people working on the mainland must pay Chinese personal income tax if they spend more than 183 days a year across the border.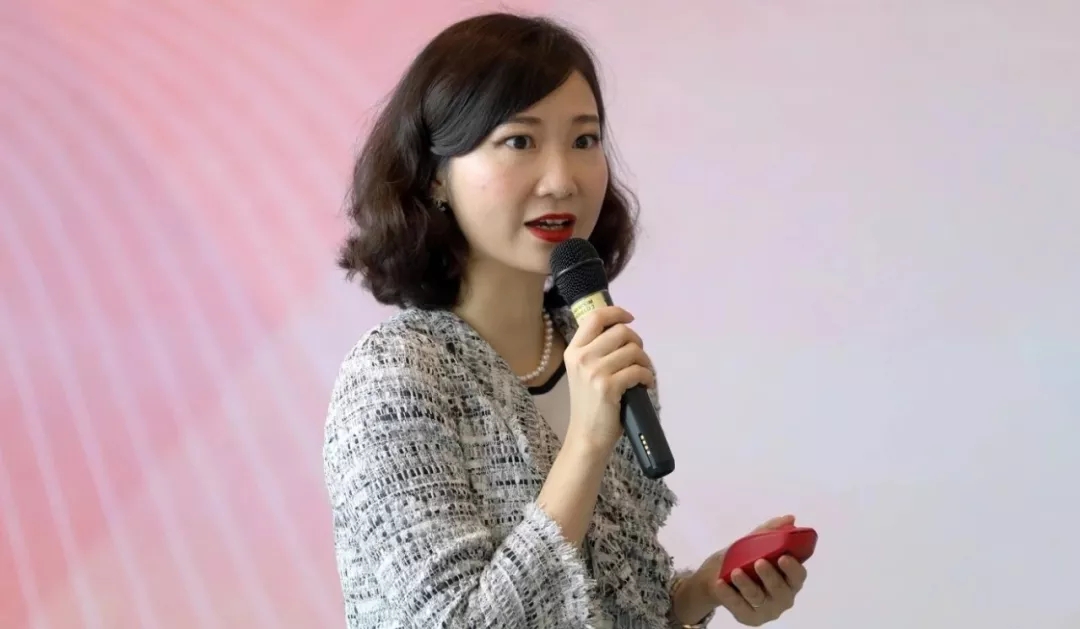 Miao Lu, secretary general of CCG
Miao Lu, secretary general of the think tank, said policies like these deter people from crossing the border to work.
"People in the [mainland, Hong Kong and Macau] should be allowed to go in and out of those cities freely to engage in innovation and entrepreneurship, in accordance with the development goals of the Hong Kong government," she said in a meeting with 12 other policy researchers, scholars and businessmen from Hong Kong and the mainland on Thursday.
"This would help to combine Hong Kong's financial, scientific research and management experience … with the mainland's large manpower."
Miao made it clear that such a policy would be limited to people with specific talents in business or technology, and would not apply to mainland tourists or residents aiming to emigrate to Hong Kong.
She also proposed the creation of a committee consisting of officials from the 11 cities to coordinate on issues such as how to define what talents to favour and deal with applications.
"Injecting talents into cities should be a systematic project, and include various aspects such as immigration, education and social services … so these cities should establish an effective working mechanism to promote this," Miao added.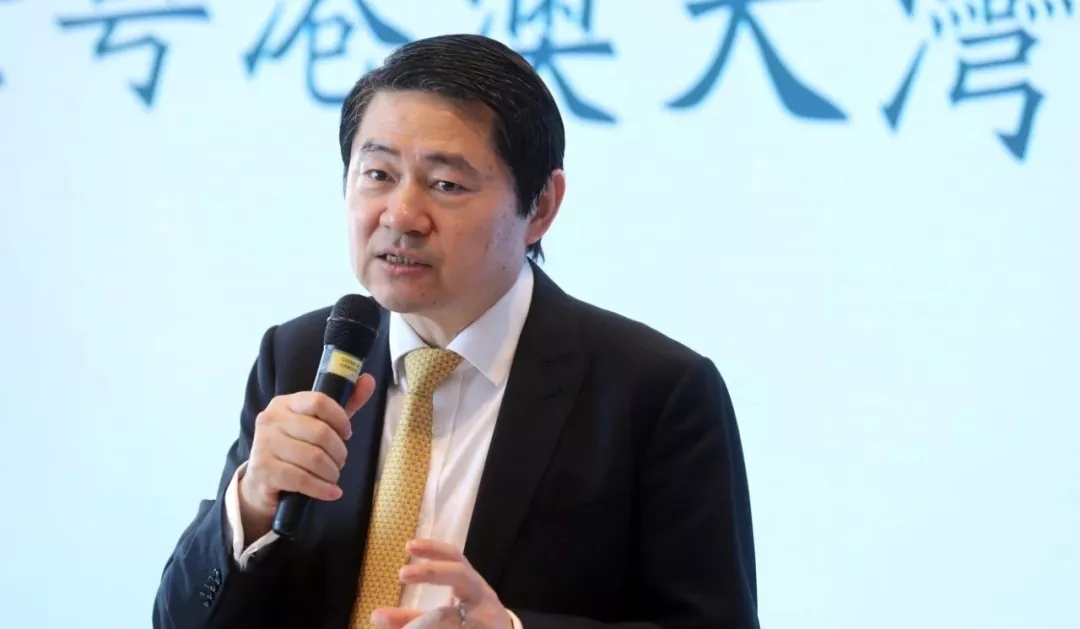 Wang Huiyao, President of CCG
Attending the meeting, Witman Hung, principal liaison officer for Hong Kong at the Qianhai Authority – the governing body of Shenzhen's financial hub – said he agreed that business travel in the Greater Bay Area should be made easier.
"I proposed that Guangdong, Hong Kong and Macau authorities be able to issue a 'bay area permit' for people in the business, technology or education sector … and they can use the priority lanes at immigration checkpoints," he said, adding that 1,000 such permits can be issued first as a trial run.
On the idea of a joint university, Miao believes that such an institution could be set up in Hong Kong's Lok Ma Chau Loop border area and focus on postgraduate study or research. Hong Kong and Shenzhen authorities have signed a deal last year to build an Innovation and Technology Park in the area.
FROM South China Morning Post,2018-12-13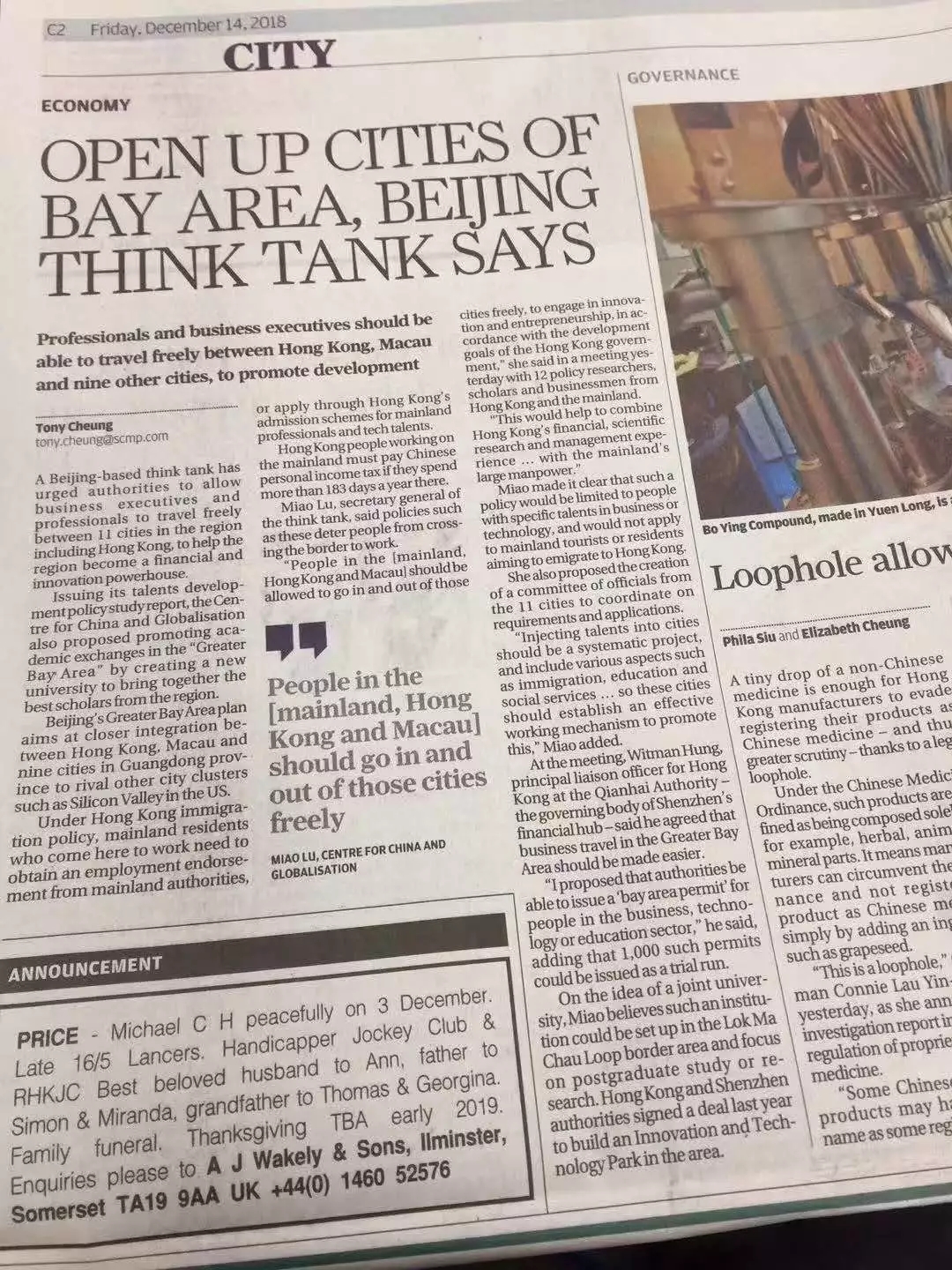 Keyword