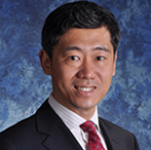 Li Daokui
Director of the Center for China in the World Economy (CCWE) at Tsinghua University
Li Daokui, Director of the Center for China in the World Economy (CCWE) at Tsinghua University; Founding Dean of Schwarzman Scholars; member of the CPPCC National Committee
Li Daokui is currently the Mansfield Freeman Chair Professor of the Department of Finance of the School of Economics and Management of Tsinghua University. He is also the director of Center for China in the World Economy (CCWE) at the School of Economics and Management of Tsinghua University
Professor Li holds a Ph.D. in economics from Harvard University. In 1985, he obtained his BS from Tsinghua University as one of the first undergraduate class of the School of Economics and Management, where he now serves as a faculty member.
In 2006, Li Daokui was chosen by Wall Street Wire as a top ten most influential economist in China. In 2010, he was voted as the only economists among the 10 CCTV Men of the Year of the Chinese Economy.
Li Daokui is active in public service. He is currently a member of the Monetary Policy Committee of the People's Bank of China, a delegate to the Beijing People's Congress and a member of the Chinese People's Political Consultative Committee (CPPCC). He is now a member of the Global Agenda Councils and a Rapporteur of the International Financial Institutions Reform Cluster of the Global Redesign Initiative (GRI) of the World Economic Forum based in Davos, Switzerland.
His on-going research projects include the survey of economics research sponsored by the Ministry of Education and the internationalization of RMB supported by the National Science Foundation of China. He is also leading a research team working on reevaluating the GDP and economic structure of ancient China, including the Ming Dynasty.
Besides publications in English in academic journals such as the American Economic Review, the European Economic Review, Rand Journal of Economics, Journal of Finance and the Review of Financial Studies, he has also published widely in Chinese include books such as the Emergence of China during the Global Financial Crisis and China's Economic Development Strategy (these are English translations of the Chinese titles). He has also numerous journal articles in Chinese academic journals such as Europe's sovereign-debt Crisis: Predictions and Countermeasures、A Study of GDP and Its Structure in China's Ming Dynasty and A Study of Labor Share in GDP.
Before joining Tsinghua, he had been on the faculty of Hong Kong University of Science and Technology (1999-2004) and the University of Michigan (1992-1999). From 1997 to 1998, he was a National Fellow of Hoover Institution at Stanford University.