CCG co-hosts Maritime Security Roundtable at the 2020 MSC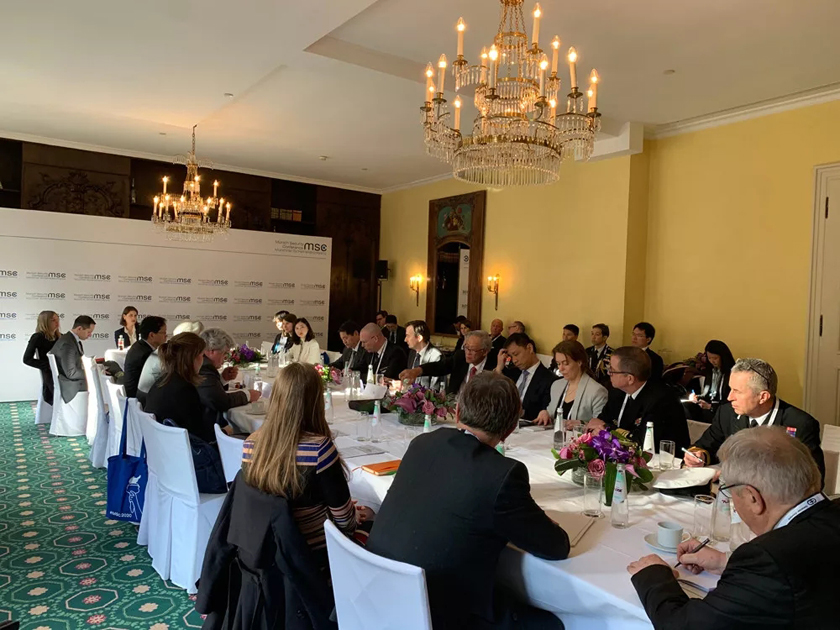 To promote better understanding between China and the West, the Center for China and Globalization (CCG) and Center of Excellence for Operations in Confined and Shallow Waters (COE CSW) of the North Atlantic Treaty Organization (NATO) co-organized a side event at the 56th Munich Security Conference (MSC) under the theme of "Bridging troubled waters – alleviating conflict potential in the South China Sea" on February 14, 2020, in Munich, Germany.
During this roundtable, CCG President Wang Huiyao and Director of COE CSW RA Christian Bock delivered speeches. Bill Hayton, associate fellow of the Asia-Pacific Programme at Chatham House, chaired this seminar.
Maritime disputes should not be a destabilizing factor in US-China relations
CCG President Wang Huiyao delivered a speech. Wang pointed out that the South China Sea issue has been important for international relations since it might be the "likeliest potential flashpoint" amidst current US-China relations' uncertainties. He mentioned that America's policy contains "an inherent contradiction" between its claim to stay out of local disputes and the resurgence of its operations in the region.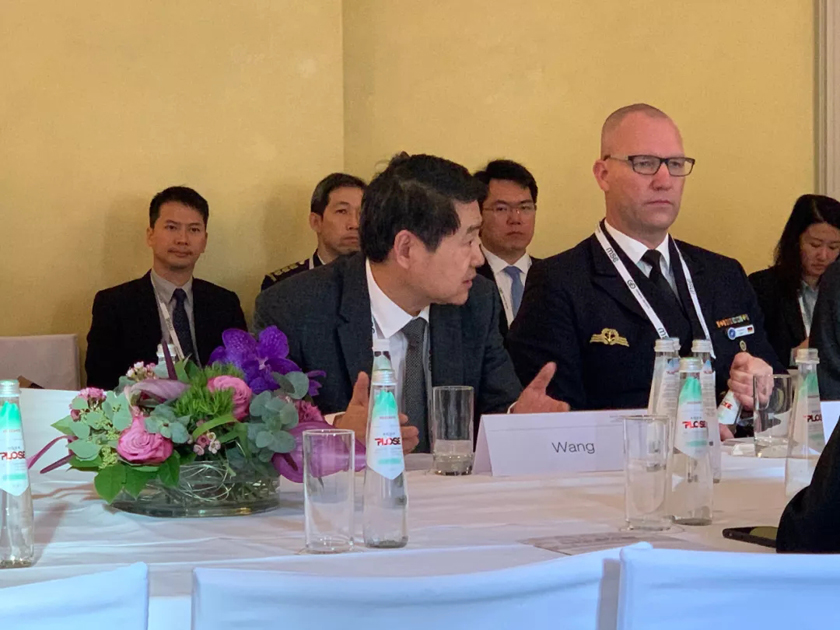 To build an international maritime order, Wang further argued that the US and China ought to share more common ground than differences since the two countries have long continental coastal lines and a large area of territorial sea, and hold a similar historical responsibility to safeguard the Pacific Ocean's order. Therefore, there should be similar concepts with regards to rules on freedom of navigation and dispute settlement in order to reach consensus on the South China Sea Issue.
The South China Sea issue is manageable and may be dealt with via claimants' cooperation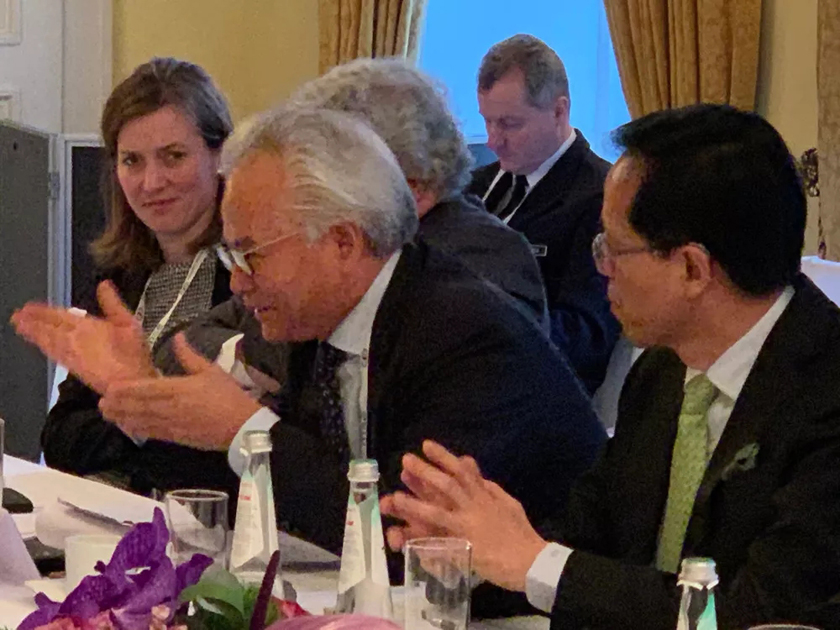 Wu Shicun, president of National Institute for South China Sea Studies also made remarks.
Wu said some negative factors and uncertainties may be rising and there would be some trends in the evolution of the South China Sea issue. For example, some claimants may try to intensify the South China Issue by taking unilateral actions, complicating the Code of Conduct in the South China Sea (COC) textual negotiations and so on.
Wu said that China should coordinate its "three major relationships" with the US, ASEAN and other claimants to deal with the South China Sea issue. To bring stability and safety in the South China Sea, China should also achieve "three major tasks" with ASEAN countries to have the follow-up construction of the island and reefs, maritime cooperation, and the consultation over the COC text.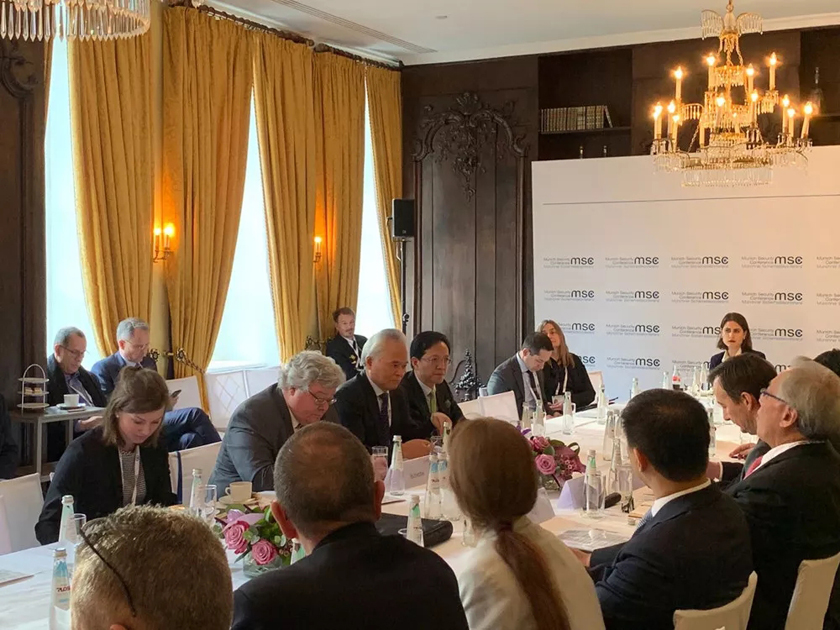 Europe can play a role in balancing the maritime dispute in the South China Sea
Participants including Reinhard Bütikofer, the Greens/EFA coordinator of the Committee on Foreign Affairs and chairman of the Delegation for Relations with China in European Parliament; Ng Eng Hen, minister of Defense of the Republic of Singapore; Mohamad Sabu, minister of Defence of Malaysia etc. also shared their opinions.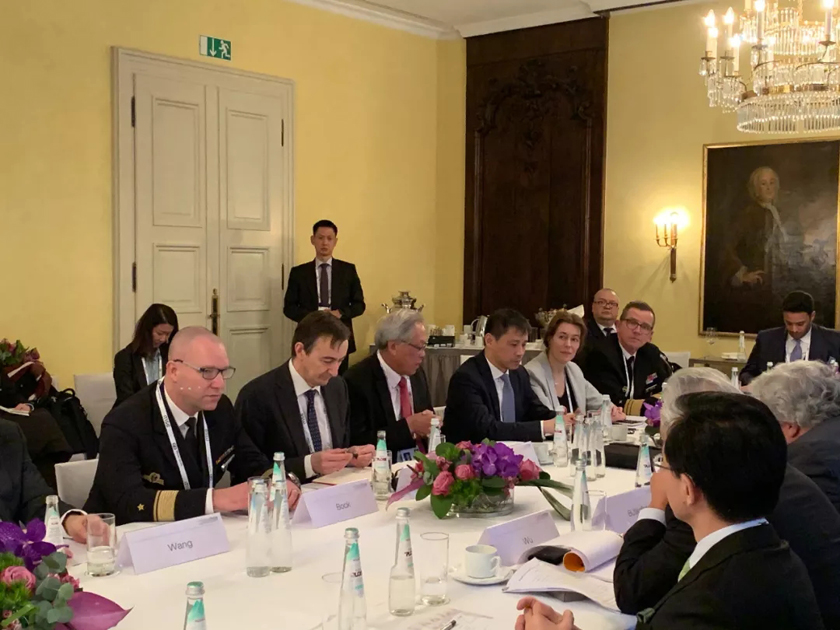 They paid close attention to the South China Sea and reached some consensus over dispute settlement during the seminar. They agreed that Europe and Asia should obey the freedom of navigation principle; that dispute settlement should follow international rules; that cooperation should be an important pathway for dispute settlement; and that the core of settlement should be multilateralism.
In addition, they said that the Europe-China relationship has been competitive and cooperative. Europe may play a role in balancing the South China Sea issue. For example, Europe could join the Belt and Road Initiative (BRI), which can mitigate regional worries about China's strategic intentions and could bring mutual benefit.
Is the world becoming less Western?
For more than 50 years, the Munich Security Conference (MSC) assembles more than 450 senior decision-makers as well as thought leaders to debate pressing issues of international security policy.
"Westlessness" is the topic of the 2020 MSC, aiming to shed light on the phenomenon of the reduction of western influence and its consequences. CCG President Wang Huiyao shared his understanding, noting that selecting this topic in the first place reflects the western world's self-perception and reflection.
Besides defense and security policy, cyber security and technology, human security, economic and resource security and other pressing global security concerns were addressed in this conference.