The Roadmap of Talent Development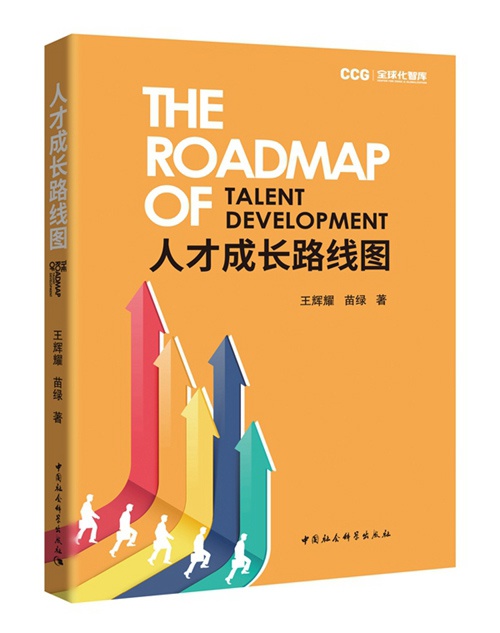 Publisher:
Author:
Release Date:
Click for Larger Picture
---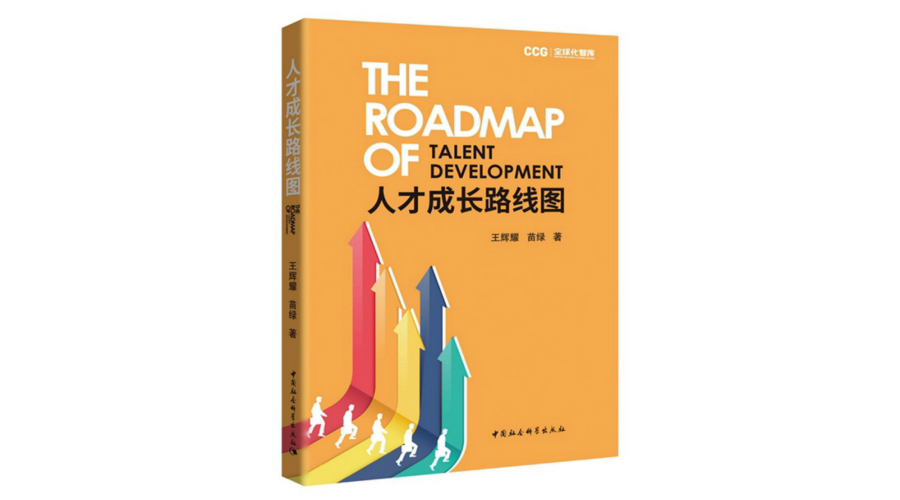 Table of Contents
Preface    Talent Development and Time Opportunities
Part One: Talent Concept Innovation
Human resource is a decisive factor in a country's global competitiveness。 As another trend of globalization, high-level talents are increasing their mobility around the world。 So what does the whole picture of such worldwide talent mobility look like, and where is China positioned in such a picture? How can China handle the challenges of talent shortage and create the opportunities to gain maximum talent dividend?
Chapter 1: Globalized Talent Concept
Global talent mobility
Crossroads at critical moments
Selecting and leveraging best talent around the world
Chapter 2: Standing at turning point of gaining Demographic dividend
Era of talent dividend
Preliminary findings of talent shortage crisis
New round of technological revolution
Part Two: Talent Cultivation Methods
Moving on from the discussion about the potential opportunities brought by talent dividends, this part will be focused on new thinking about talent development in the new era, such as how to discover, select and recommend talent? How to leverage talent in an artistic and strategic way? How to build a high-efficiency and high-performance team with talent? And how to create an environment to facilitate interpersonal relationship building within a team?
Chapter 3: Talent Discovery and Selection
Talent discovery: clear listing and Four basic criteria forevaluation
Talent selection: strict assessment with flexibility to allow exceptional talent
Talent recommendation: promoting talent, making initiatives and expanding channels
Chapter 4: Art of utilizing talent
Assigning tasks based on individual's competency and interest
Making best of the talent
Strategically identifying and utilizing talent
Chapter 5: Talent cultivation strategy
Creating fair competition system
Setting higher expectation to tap full potential of talent
Triple objectives: morality, performance, capacity
Chapter 6: Building high-performance team
Strengthening complementarity
Achieving checks and balance through shared power, responsibility and benefit
Innovating thought, method and tools to improve communications and implementation
Chapter 7: Creating talent magnetic field effects
Establishing right platforms for talent
Building a win-win future for both organizations and talent
Creating invisible magnetic power
Part Three: Talent Development Paths
We always need to step out of our workplace to take a close examination at ourselves from another perspective and learn how to behave appropriately and professionally。 How to reevaluate and adjust our career development strategies after failure? How to further improve our professional knowledge and skills? How to discover our innovation potential and spirit? How to transform ourselves from a follower to a leader?
Chapter 8: Never too late to grow up
Rethinking how to begin your career
All ideals start with madness
Be a practical adventurer
Chapter 9: Making plans for re-growing up
Three criteria used to objectively evaluate yourself
Learning from your failure
Resetting your aim and restart from the end
Chapter 10: Pursuing perfection at work
Sharpening professional skills
Integrating resources and expanding networks
Broadening horizon to become interdisciplinary talent
Chapter 11: Discovering innovation capability
Muscling up for more creativity
Becoming more forward thinking
Jungle rules for innovators
Chapter 12: Taking leadership to become a leader
Making decisions based on big picture
Converting your role from a follower to a forerunner
Defining your success with talents you develop
Postscript
---
 Preface
Talent Development and Time Opportunities
In the era of globalization, all the economic factors such as merchandise, technology, capital and labor force are being constantly reintegrated and transferred across countries. Driven by Internet technology, the world is becoming more well-connected and a new economic era is about to befall.
Against such a backdrop, a revolution is taking place to the global talent development model and structure. As various factors are reintegrating and moving cross-border and cross-sector, the demand for international, professional, and interdisciplinary talents dramatically increases. People owning cross-culture, cross-sector and cross-system knowledge and capabilities are highly desired, and the process to become such a type of multifaceted talent is being diversified and shortened.
As globalization enters into a new phase and China's economy steps into the new normal, an unprecedentedly high attention has been given to the talent development. As a fast-growing economic power, China has become a magnet that attracts international talent. China could only select talent from its own 1.3 billion people years ago, but now its talent pool has been expanding to the 7 billion people in the world. More specifically, driven by the national strategy of "Mass Innovation and Entrepreneurship," the demand for talent with such quality and capabilities is more than ever. Therefore, talent development has been publicly talked as one of top priorities by Communist Party of China and central government for more than 70 times recently, and a national strategy for this particular purpose is being unfolded.
So, it is a good timing and right place to become such a talent to meet those demands in China now, but how? Apparently, it needs to go through a long and rugged road full of uncertainties and possibilities.
Looking back on my life so far, I feel I have been blessed and lucky. At the age of 19, I was given a great opportunity to take the first national college entrance examination after it was reinstalled in 1977 after the Cultural Revolution, and became one of the very few students who made the cut. At 25, I gave up a stable job at government and seized another opportunity to study abroad, as one of the earliest batch of Chinese MBA candidates in Canada. Turning 30, I became the first-ever senior economic and business representative for Canada's Quebec provincial government who was born in mainland China. Five years later, I took a position as the vice president at AMEC-Agra, the world's largest international professional services group specializing in engineering, and successfully introduced the first foreign investment to China's Three Gorges Dam  project.
After moving back to China, I initiated Chamber of Commerce of Western Returned Scholar Association (WRSA) and the 2005 Committee in it, and then founded the Center for China and Globalization, which has now grown into the most influential independent think tank in China. Through those efforts joined by a large number of influential and reputable overseas returnees, I was able to contribute and also gain my strength in the course of bringing more Chinese talent abroad back home.
Everyone, successful or not, depends on whether he/she can grasp opportunities of the times. Taking a retrospective look at my professional life, I always say "I thrive on changes because it is the only way to seize the opportunities and control you own destiny". Now, China is quite different from itself in 1960s and 70s. Soon after I returned to China, I was appointed as Vice President of WRSA, and started my study on talent policies and development. After a long-term study on talent development policies, I deeply understand the growing process of a successful talent, its difficulties and complexities. The success is determined not merely by oneself but more important, by the platform he/she has and the time.
With such courage and vision, I became the first person from mainland China as the cover figure by Canadian Business Week magazine, one of the top 10 overseas Chinese returnee entrepreneurs nominated by NDRC' China Investment magazine, and one of the most 10 respected overseas Chinese returnees selected by sina.com and  Zhongguangcun magazine readers.
Drawing from my own experience and stories of many other successful talents, I found out some common strategies for talent development in an organization, with the key tactics as followed:
● Establishing a scientific and systemic institution and procedure to identify and select talents as well as ensure their sustainable development, instead of counting on individuals' tendency and capabilities to do so.
● Developing an artistic approach to leverage talent, such as assigning the tasks based on their specialty and setting a proper amount of expectation to tap their greatest potential.
● Prioritizing the talented people holding key positions, by assigning them tougher tasks to grow their capabilities and creating a fair competition environment to advance their career.
● Building the team with people that have diverse talent and advantages, to allow the members complement, inspire and support each other and to create a differentiated but harmonious and efficient team.
● Retaining talents by offering an environment, platform, or eco-system needed for their skill training and career development.
As for individuals, I also have some recommendation on how to develop into a desirable talent who can stand out in the global competition.
● Ideal is still necessary in one's life, to serve as an overall direction and source of courage and determination to achieve his career goals.
● Don't lose yourself in the attempt of blindly learning new skills and creating career path. An individual should pursue a career based on his/her competencies and interest.
● Specialty is a must. Even though interdisciplinary talent is highly desirable, especially in the Internet era, many people are still expected to have expertise in a certain field.
● Constantly broadening vision and updating skills to grow innovation capacity and entrepreneurship. Only by doing so, one can keep a steady foothold in this rapidly changing world.
● Pass on the goodwill you received along your career path. As former Dean of Harvard Business School McArthur Hall once said in his addressing to students, beside a successful career, you should also try to help many kind but unfortunate people. Talented people must have received a lot of help from others along the way, and should pass on the goodwill to help more to become the talent like themselves.
● Learning to "fly with the wind" and "swim against the stream". Indeed, we cannot choose the time we live in, but it does not mean that we just take our destiny for whatever it is. We should learn how to thrive on momentum such as growing opportunities for innovation and entrepreneurship in the era of knowledge economy and rising demand for international talent as Chinese companies are going global.
Those above outline the main structure and include the key takeaways of this book. In a macro perspective, we believe organizational effort for talent cultivation is crucial, a foundation for talent development. In a micro perspective, born genius and necessary skills are both important to talent development.
It is not necessary to go through many detours to reach one's final destination, but several key steps to one's goal are essential and crucial. In 2008 when China marked the 30th anniversary for the reform and opening-up policy, I published the book "Open Up Your Life" to present my ideas about how to live in the opening-up era and opening-up China. China's rise is not only an outcome of the reform and opening-up policy in the past 30 years, but also a result of China's opening-up mentality as a great power and its expanding pool of high-quality talent.
A decade later as China is about to commemorate the 40th anniversary of its reform and opening-up policy, I had another book published by China Social Sciences Press to review the new trends in social development both at home and abroad and to initiate new models to cultivate international and interdisciplinary talent. I wish this book could be helpful for young people to make right decisions at the key moments of their career and to enjoy benefits most from the decisions.
Wang Huiyao
President of the Center for China and Globalization
April, 2017