Report on Development of World Overseas Chinese Entrepreneurs 2018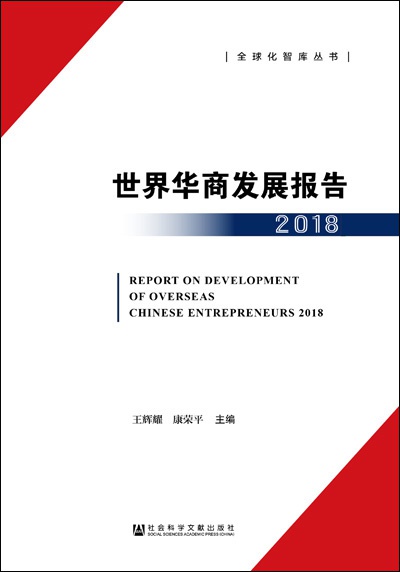 Publisher:Social Sciences Literature Press
Author:
Release Date:7/2018
Click for Larger Picture
---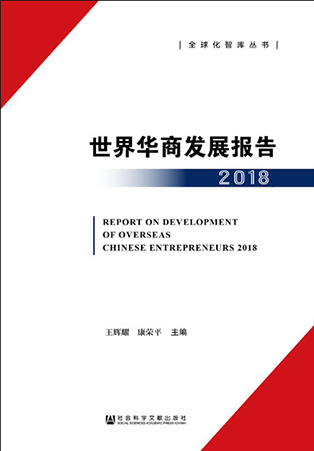 Abstract
"Chinese entrepreneurs" is a group of entrepreneurs who are of Chinese origin and active in the world economic field. In a broader sense, they include overseas Chinese entrepreneurs(namely overseas Chinese, who are engaged in business activities all over the world)、entrepreneurs from Hong Kong,Macao,Taiwan and mainland ,China. This book mainly studies overseas Chinese entrepreneurs and entrepreneurs from Hong Kong, Macao and Taiwan. Rooted in Chinese culture and exposed to international environment, they are world-class talents capable of thinking from both Chinese and Western perspectives.They play an important role in the global economy and China's economic development.
In order to make a comprehensive summary and analysis of Chinese entrepreneurs in the world, after the Report on Development of World Overseas Chinese Entrepreneurs (2017), we have continued to compile the Report on Development of World Overseas Chinese Entrepreneurs (2018). The whole book consists of the General Report, the Evaluation Reports, Special Issue Reports, and Case Studies.
The General Report summarizes the status, characteristics, change and trend of overseas Chinese entrepreneurs development, focusing on the relationship between Chinese Entrepreneurs and China's economy, and the role and opportunity of overseas Chinese Entrepreneurs in the the Belt and Road Initiative, and puts forward some suggestions on promoting the overseas Chinese Entrepreneurs in the new period.
In the Evaluation Reports, we developed a set of indicators and designed an evaluation system to rank "the world's most influential top 10 Chinese entreprises" and "the world's most influential top 10 Chinese entrepreneurs" based on quantitative analysis and qualitative analysis, combined with expert opinions, to introduce influential Chinese enterprises and Chinese entrepreneurs as a reference for the future study of Chinese entrepreneurs.
The Special Issue Reports analyzes Chinese entrepreneurs from different regions and from different groups, such as the Chinese entrepreneurs in Europe, Indonesia, Russia, the Silicon Valley, and overseas Chinese entrepreneurs from Wenzhou and Guangdong. In addition, we have also studied the unique theme of the overseas Chinese family enterprises.
The Case Studies analyzes several typical Chinese enterprises to reflect the development characteristics, the business mode and the path to international development of the Chinese enterprises. These typical Chinese enterprises include overseas Chinese enterprises like Chia Tai Group, Sinar Mas Group and Jollibee Group, Taiwan enterprises like Foxconn group, New wide group, and mainland enterprises like Fuyao Group, Yihai Group.